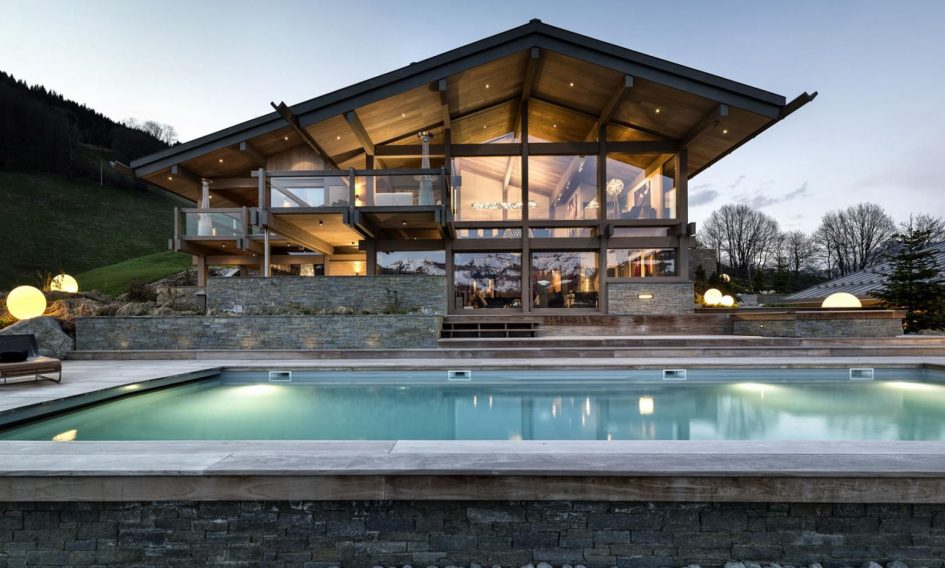 Our Ultimate Luxury Chalets website features the 'crème de la crème', the best of the best, the haute monde of the luxury chalet world! Whatever you use to describe them, our top 100 chalets are regularly updated to enable quality standards are kept at their very best. But, what really makes a chalet 'ultimate'? How do we decide which lucky chalets, out of our 800+ portfolio, make the cut? Read on to find out the selection process, behind the scenes, for us to decide which nominees bring home the award and take the 'ultimate' prize, ahead of their competitors!
Criteria for what makes a chalet 'ultimate'?
With many websites now defining their chalets as 'luxury' and failing to live up to guest's expectations, our Ultimate Luxury Chalets are put under strict criteria to ensure you are getting a pick of the top 100 Ultimate Luxury Chalets! Here are the 7 wonders that make up our ultimate chalet world:
Price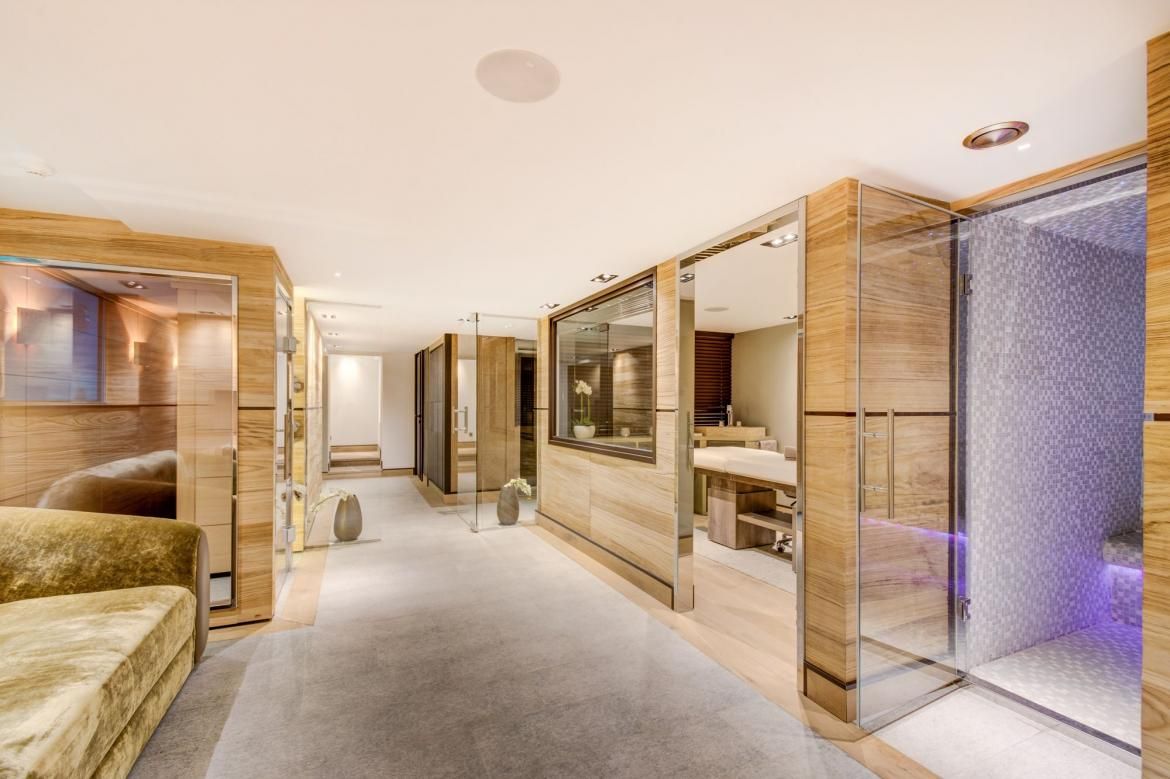 Is it true that premium chalets come at a premium price? With many of the ultimate luxury chalets in our collection featuring swimming pools, hot tubs, gyms, cinema rooms and even nightclubs, it's easy to think that these are only suitable for A-list celebrities! However, here at Ultimate Luxury chalets, we offer the A-list of luxury chalets, across a range of pricing areas to ensure you receive good value for luxury on your ski holiday! Chalet Blackstone is an example of this testament. Available during the season from as low as €25,000, it rivals other luxury chalets at more than double its price.
Ultimately, it is not the price that determines what makes the cut, but the selection of criteria that gives our most luxurious chalets the 'wow' factor, that determine the price!
Location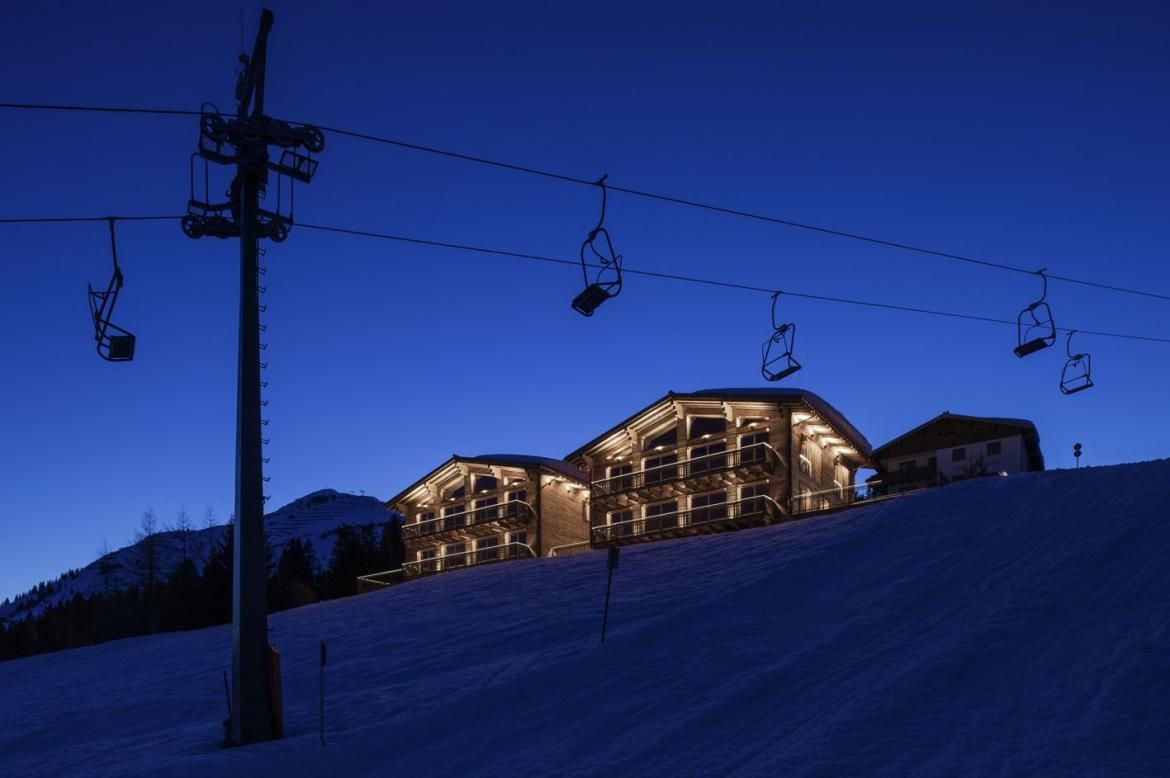 Considered one of the most important aspects before booking a ski holiday, and rightly so! Why would you even consider a luxury chalet, no matter how fantastic the facilities were, if it was located miles away from the ski slopes? Despite many chalets offering an in-resort driver service nowadays, when thinking about location, the phrase 'Ski In, Ski Out' instantly comes to mind. Being able to clip on your skis in the morning, meet your ski instructor in your chalet and immediately start skiing without waiting for any queues, sounds like a dream that is brought to life in our ultimate luxury ski in, ski out chalets!
However, we also offer centrally located luxury ski chalets or luxury chalets in a remote location, which could be a more attractive proposition for your ski holiday! With a wide range of chalets near a range of slopes, famous boutiques and bars/restaurants, we ensure both skiers and non-skiers are seen to.
Resort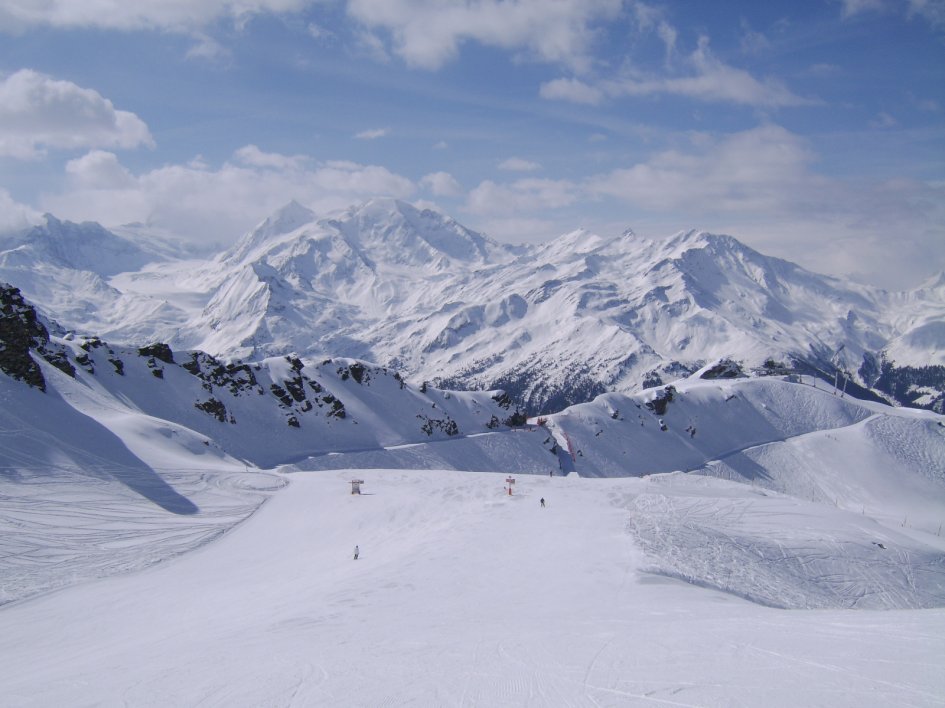 In addition to the fantastic ski locations of our Ultimate Luxury Chalets, we make sure to accommodate you in the most exclusive, in-demand and prestigious ski resorts found across the European Alps. Suitable for all of your skiing needs, you will be rubbing shoulders with the rich and famous in resorts such as Courchevel 1850 and Verbier, where a Gucci ski suit wouldn't look out of place!
The appeal of the pistes, the allure of the best après ski nightlife and the allay of an enjoyable group holiday, are all careful considerations we cater for, to make sure we tick all the boxes on our client's checklists. So, if you're looking for a getaway in one of Europe's luxury ski resorts, we've got you covered!
Décor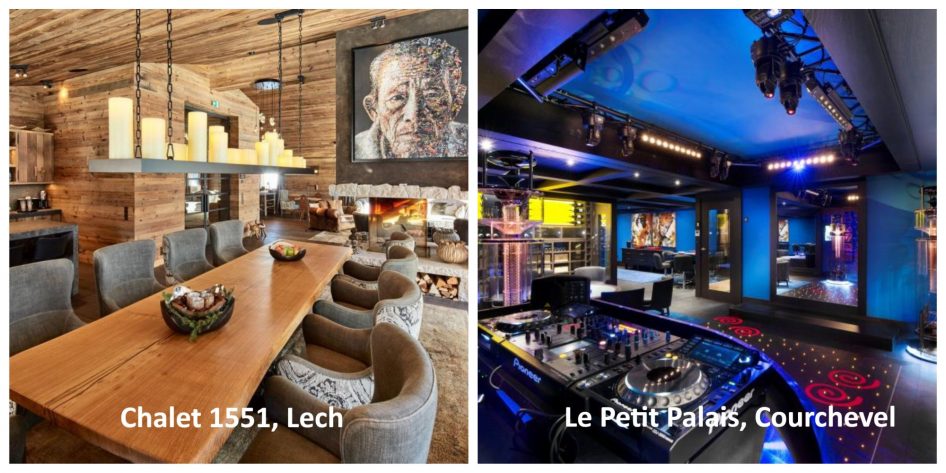 Traditional vs Modern luxury chalets…a strong contest between two heavyweights, to which both triumph! Like food tastes, everyone's palette for chalet décor can vary. Traditional chalets ooze Alpine character from their exposed stone walls, rustic wooden beams and wood-burning fireplaces, presenting the perfect picture-postcard appeal of a classic, luxury ski chalet. On the other hand, innovative designers are expanding the boundaries for conventional chalets with their exclusive designs, unique artwork and high-tech facilities. For example, Chalet 1551 and Chalet Ormello entice you to warm in front of the wood-burning fireplace for cosy evenings wrapped in blankets, providing a completely different experience to the Chalet Le Petit Palais, which is perfect for putting on your dancing shoes and having a boogie in its very own nightclub.
With all our ultimate luxury chalets possessing their own individual personality and charm, fitted with high-quality furnishings throughout, there are options to satisfy everyone's tastes!
Bedrooms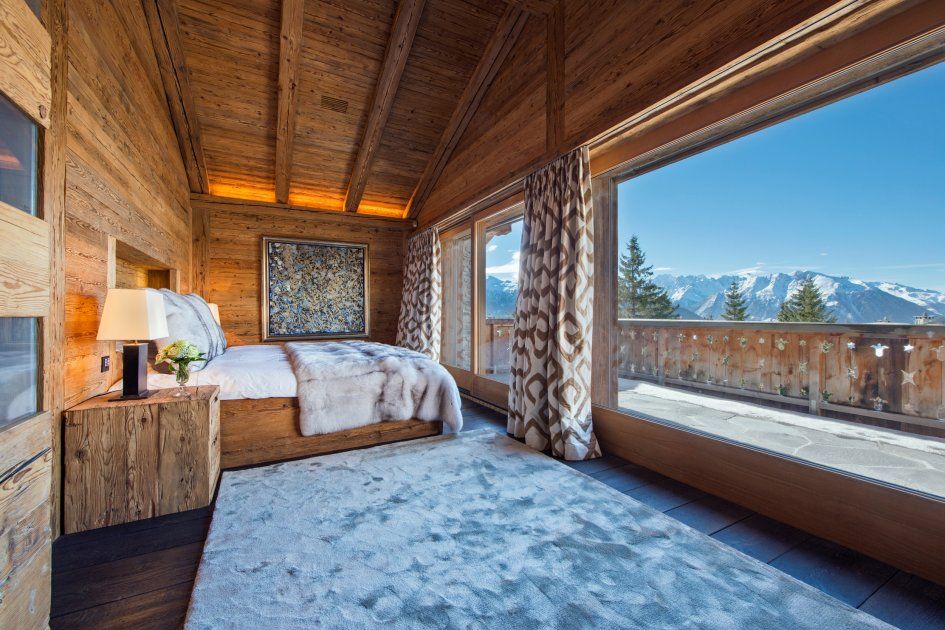 After a long tiring day on the slopes, a snug spot to lay back and earn some well-deserved rest should be your only worry! Luckily for you, our Ultimate Luxury Chalets collection offers a range of luxurious bedrooms, with high-quality furnishings fitted throughout, to present you with your own peaceful haven to rest easy at night. In all or most of the bedrooms found in our Ultimate Luxury Chalets, you will find beautiful en-suite bathrooms, for that extra convenience and relaxation on your luxury ski holiday.
So, if you're in charge of organising your next getaway, we have the best luxury chalets for group ski holidays for you! Featuring dedicated children's bunk bedrooms for family ski getaways, in Chalet Montana and The Lodge, to double master bedroom suites with stunning views of the mountain regions surrounding you, such as in Chalet Makini!
Service & Cuisine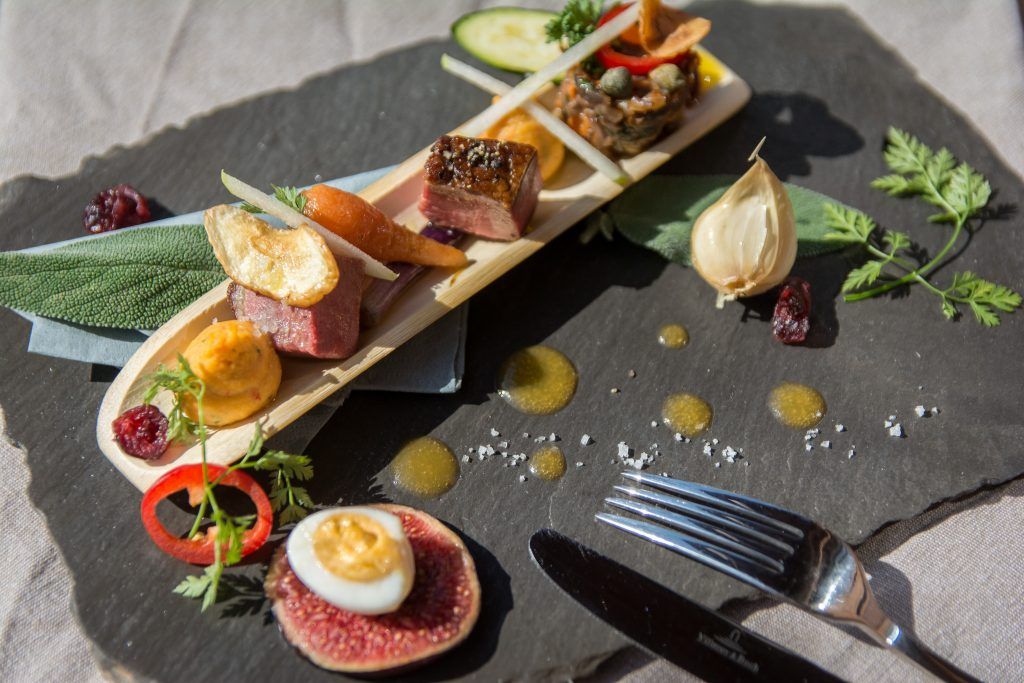 What better way to experience a taste of the Alps than by indulging on the delicacies prepared by your very own private chef? In our Ultimate Luxury Chalets collection, we offer a selection of chalets on a fully catered basis, perfect for satisfying your appetites after a hard day's skiing. With some of our chalets featuring Michelin star trained chefs to offer you full gourmet and gastronomic catering, it will feel like you have a restaurant at your personal disposal!
Alternatively, a fully staffed basis offers all the benefits of a luxury catered chalet with your own freedom of choice. Without a set menu to choose from, your team of chefs can use their culinary skills to spoil you and freshly prepare whatever you are in the mood for – just pay for whatever food and drink you consume at the end of your stay.
For more details on gourmet catering in luxury ski chalets and the evolving diversity of luxury catered chalets, our Sales Manager, Gavin Buckingham, has provided you with all the details here.
Facilities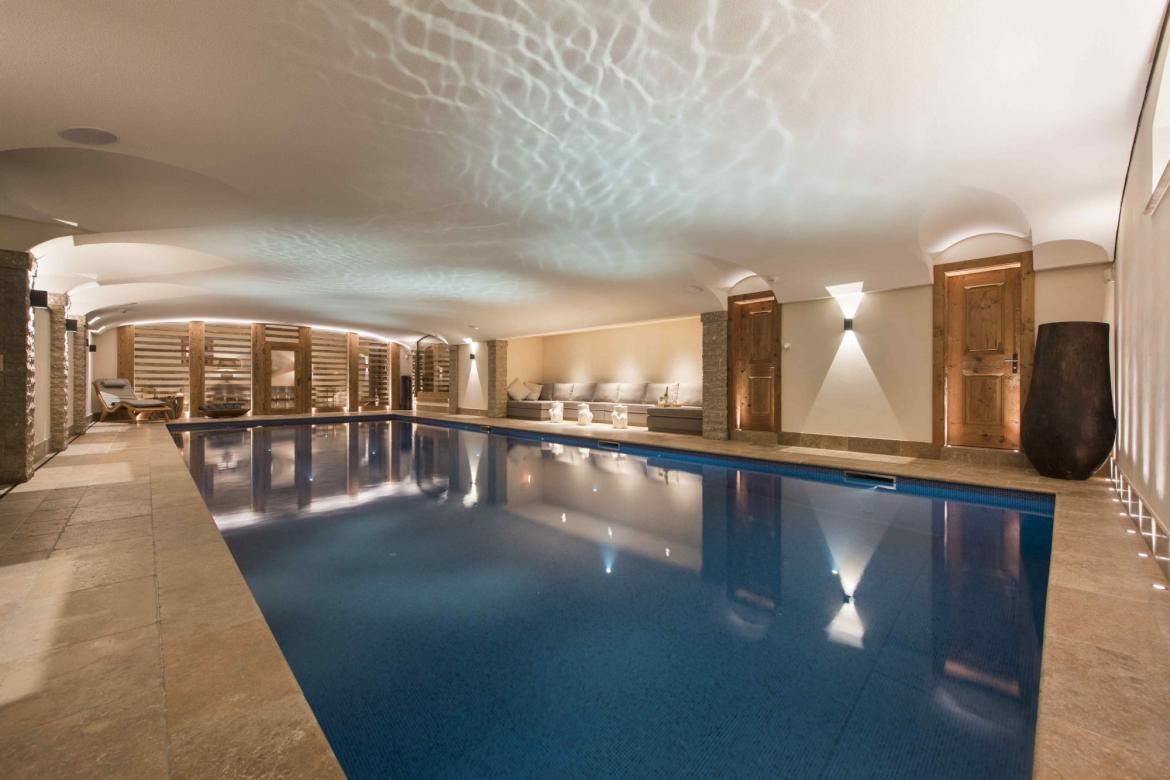 What facilities set your Ultimate Luxury Chalets apart from the rest of your portfolio? Arguably one of the stand-out criteria featured in this blog and our decision-making process. The extravagant facilities on offer are what ultimately determine which select 100 top luxury chalets strut down the red velvet carpet and into our Ultimate Luxury Chalets portfolio.
Offering wellness areas to rival leading professional spas, breath-taking views of Zermatt's majestic Matterhorn or the Mont Blanc mountain regions and unique chalets with a little je nais quoi, our luxury chalets are sure to impress! For ultimate relaxation, immerse yourself amongst luxury chalets with swimming pools, hot tubs, steam rooms, saunas, gym facilities and cinemas. With all these facilities on offer, it can be easy to forget that you came on a ski holiday!
Whether you're looking for top Courchevel chalets that tick all the boxes, luxury ski chalets with nightclubs or something completely unusual, like a hot tub rising through the roof in Backstage Chalet, our Ultimate Luxury Chalets collection is made up of a catalogue of unique and outstanding chalets to captivate you!
If you are interested in any of the chalets mentioned in this blog, or have your own criteria for your luxury ski holiday that you need us to meet, then please do get in touch and we will be happy to discuss your requirements! You can give us a call on +44 1202 203653 or you can send us an email. We look forward to hearing from you!