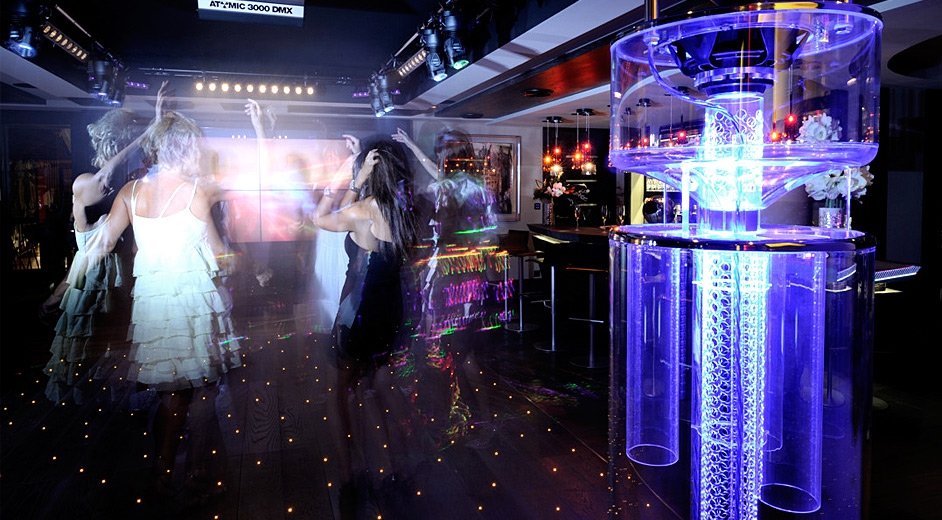 What we think makes a luxury ski holiday so special and why people continue going back year after year is the fact that it is so much more than just skiing. Please don't get us wrong, we here at Ultimate Luxury Chalets love to ski and there is nothing better than cruising down that perfect corduroy piste, but equally it's about the after hours, when night falls, that the second half of the holiday begins.
If you, dread the words 'last orders at the bar', you are never wanting the night to come to an end, then your dreams might just have been answered. In the top luxury ski resorts you now have the privilege and possibility of being able to bring the after party back to your very own luxury chalet and to carry on dancing the night away with your favourite people in the chalet's private nightclub.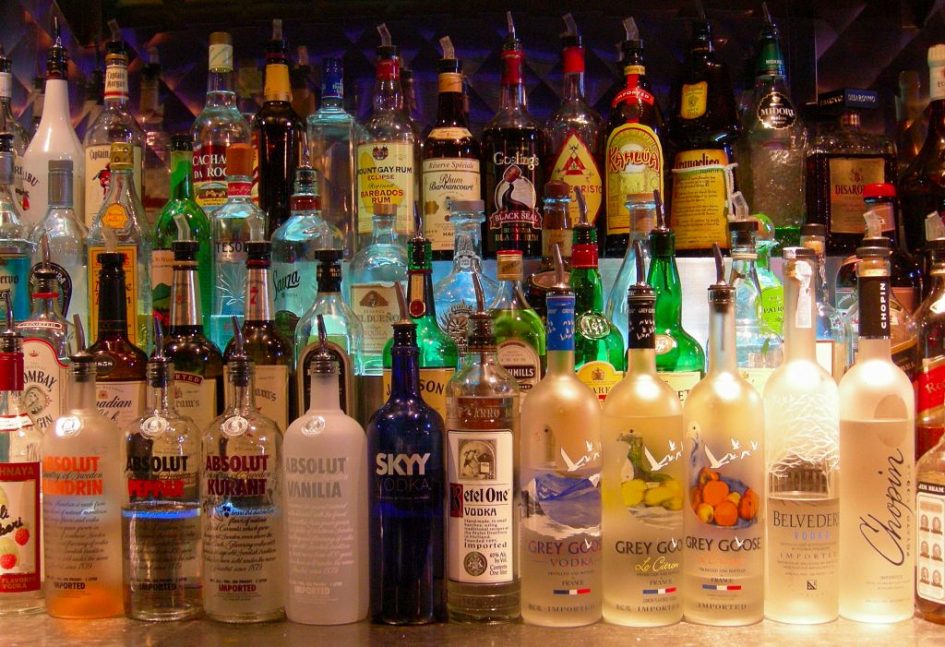 If your very own private nightclub would complete your ultimate luxury holiday experience then join me for a journey of discovery, looking at the top 5 luxury chalets with nightclubs.
The famous resort of Verbier is where we begin our journey today, where there is skiing in abundance and the nightlife is legendary. So, however much I like to think the spectacular chalet with all its amenities is the best place to spend every hour after skiing, I do think the incredible resort of Verbier is a good place to start your evening of debauchery. Head over to the bar at Pub Mont Fort, which is conveniently located just above the Medran lift, before dropping in at Le Farinet for some live music and then onto the renowned Farm Club before the after party gets under way back at your spectacular abode. Yes, you have guessed it, you will be heading back to the spectacular…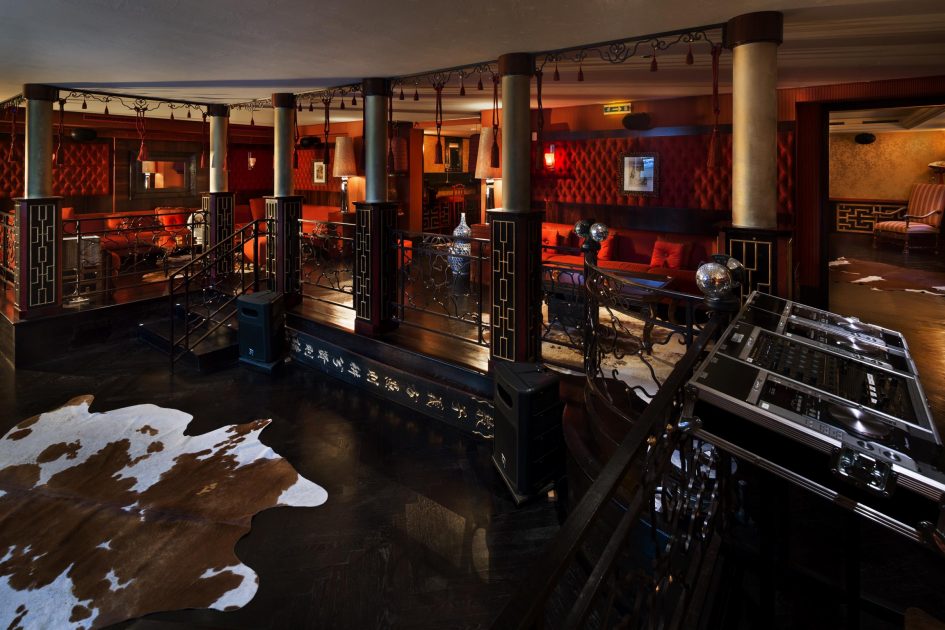 Truffe Blanche, located in an exquisite area of Verbier, will not disappoint you or your guests. Make sure you and your friends head to the stunning vodka bar, for a majestic view of the luxurious swimming pool, before concluding the evening in the private chic nightclub.
If, however, you decide to head to the luxurious resort of Courchevel 1850 for a spot of glamour, prestige and your very own private nightclub then Chalet Petit Palais or Chalet Edelweiss are the places for you. Why not continue the theme, a unique holiday with a difference, by starting off the evening at La Mangeoire, a fine dining restaurant with a difference, where a party atmosphere soon takes over with a DJ and table dancing. Or how about dropping in at the hip Les Caves nightclub and then once the bar has run dry head back to…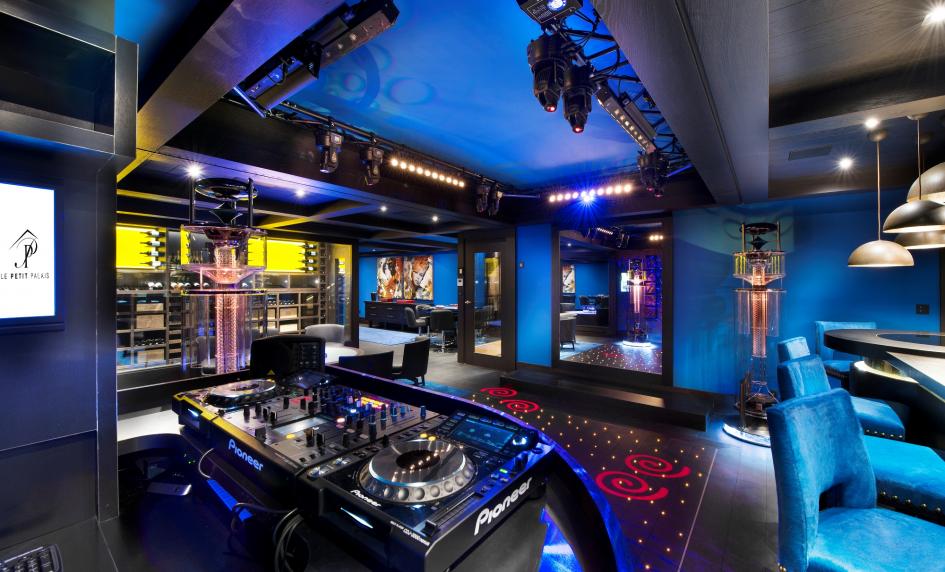 Head straight to the lower level to keep the party going at your very own luxurious yet funky private nightclub. This amazing space is sure to wow any welcome guests and friends when you invite them for 'a few drinks' after the bars close.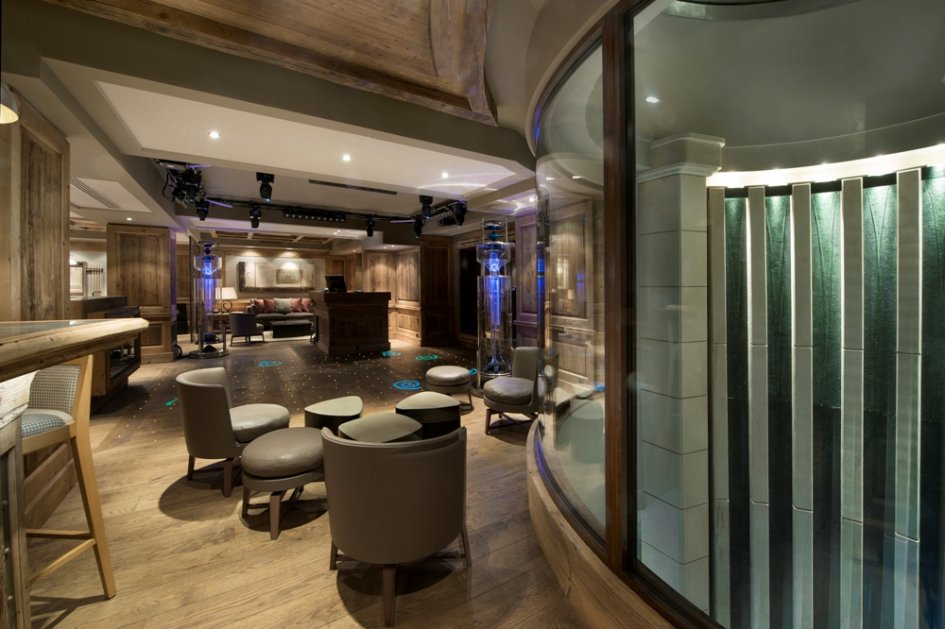 Step inside this delectable chalet to immediately start the after party and impress your 100 newly found drinking guests in the 130m² nightclub, which includes everything you could possibly want, from a much needed DJ booth and dance floor to the highly important bar.
Megeve is our final destination, where apres ski is taken very seriously. So, if the bars and nightclubs along with the Michelin starred restaurants are just as important as the skiing, then this is the resort for you. To start your evening off with a bang, head to La Ferme de Mon Père, a delightful old-style farmhouse, for a three star Michelin mouth watering experience, before heading to Club de Jazz Les Cinq Rues to be blown away by some sensational big named international jazz musicians. Megeve has numerous nightclubs for the masses to choose from but why not treat yourself to that unique experience of having your very own, even if just for a week. With two outstanding chalets to choose from it is going to be tough to decide.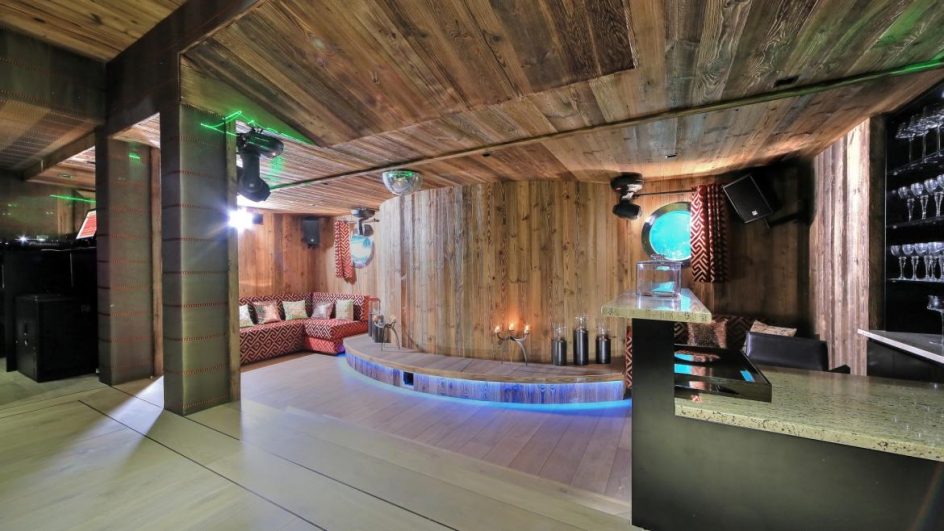 This exclusive chalet, set on the golf course and edge of the ski slopes, has a name that is most certainly very apt. Head to the stunning glass lift and be whisked down to the lowest floor, where the nightclub awaits.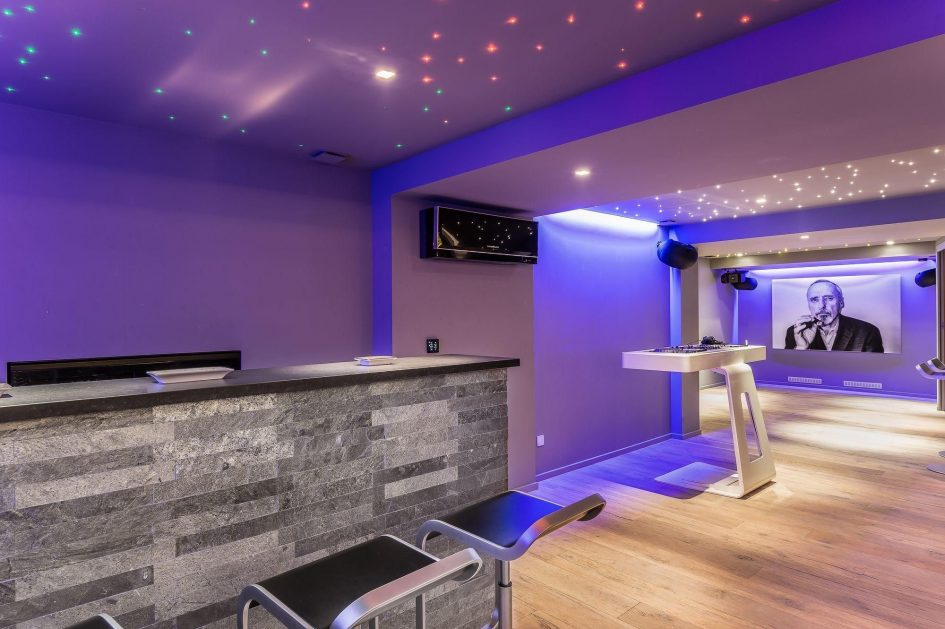 This magnificent 6 bedroom chalet is situated in the heart of the prestigious hamlet of the Mont d'Arbois. If you want to bring your guests back for the after party of a lifetime where a chalet oozes a modern and contemporary feel with a fantastic entertainment space, DJ deck and dance floor then this is the place for you.
There we have it, 5 luxurious chalets with private nightclubs. Now for the hard part of deciding which is your favourite.
So, just remember everyone, to keep dreaming because you never know what will become a reality next. Until then drop us a line on +44 1202 203 653 or email the Ultimate Luxury Chalets team so we can help you book your ultimate chalet experience and help you sleep soundly at night, until you decide to party those nights away in your own private nightclub on your next unforgettable holiday.