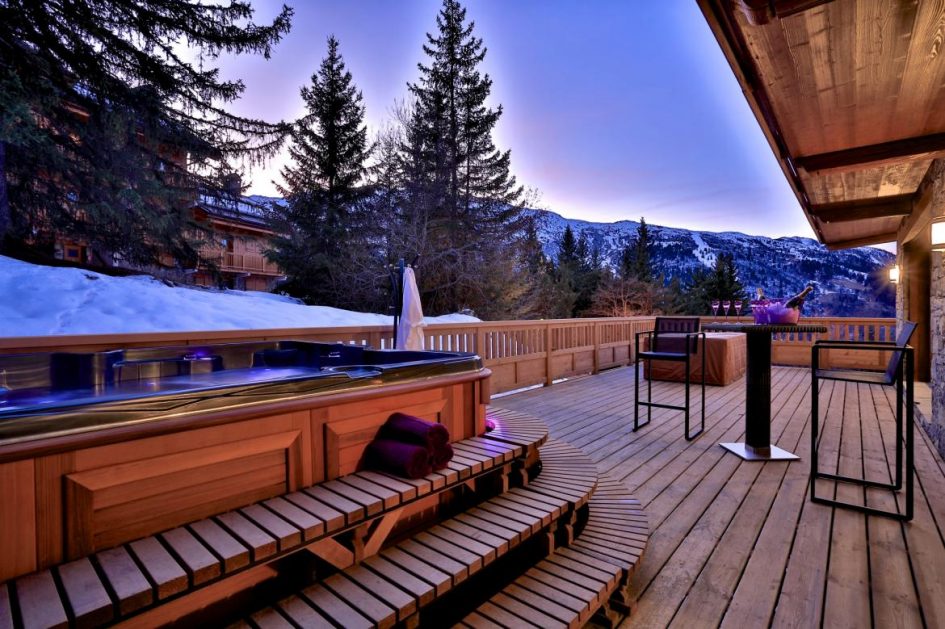 Our portfolio of Ultimate Luxury Chalets really does what it says on the tin. The portfolio is home to no more than 100 of our luxury chalets in the Alps, the 'crème de la crème' if you like. But does ultimate luxury have to come at an ultimate price?
The chalets on Ultimate Luxury Chalets aren't necessarily those with the highest price tag. When selecting which chalets to feature, we are looking for the most luxurious chalets with the most exquisite service and catering. These chalets should have the 'wow factor', and are perfect for those of you who are seeking a truly luxurious escape to the Alps!
Now, we are all guilty of appreciating a good bargain and I am a strong believer that ultimate luxury can be affordable, if you look in the right places! This is why I have put together my top picks of our Ultimate Luxury Chalets that provide the best 'Value for Luxury' and give you the most for your money.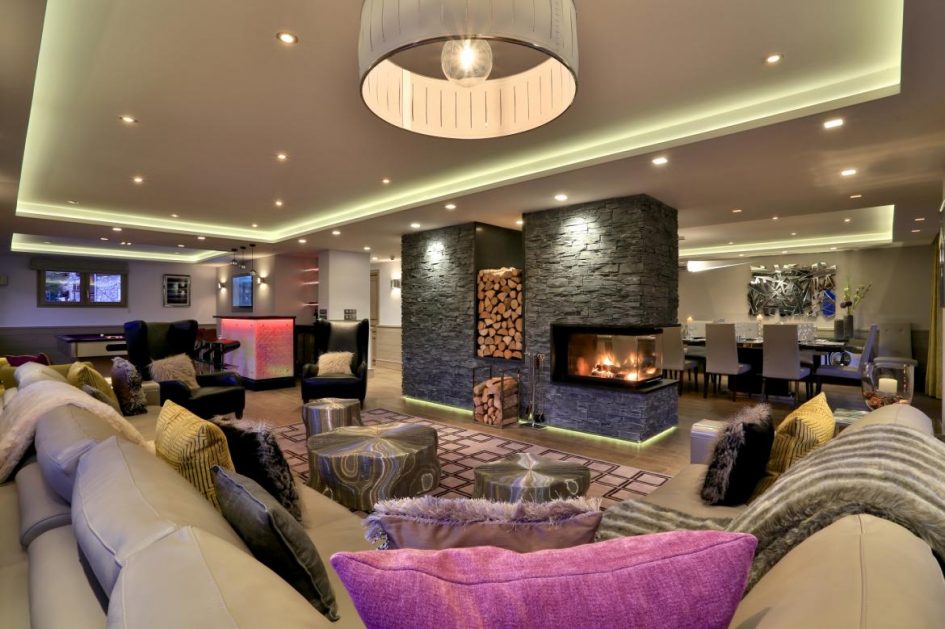 Prices from €1,420 per person!
Definitely worthy of its 2016 World Ski Awards win of 'world's best new ski chalet', and a place on our Ultimate Luxury Chalets portfolio, is Chalet Pont du Cam in the charming resort of Meribel in the 3 Valleys. This luxurious alpine retreat is spread over 450sqm, sleeping up to 14 guests in 7 individually designed suites, each named after a famous Cambridge University college.
The living area takes up almost the entire first floor, giving you plenty of space to relax after a hard day on the slopes. The secluded decked terrace and wellness suite, featuring an outdoor hot tub, hammam, gym and Bamford massage room, all add to the luxurious feel of this stunning chalet.
There is also a private cinema, pool table and a bar with mood lighting, so plenty to keep your whole party entertained in an evening.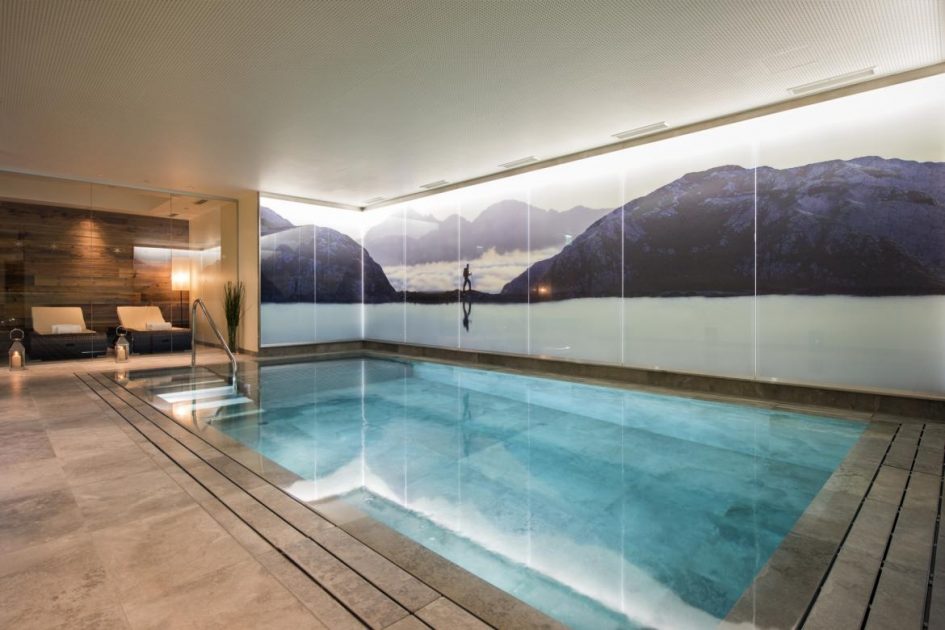 Prices from €1,495 per person!
Located in the apres capital of Austria, this relatively new chalet is one of a kind, built by an award winning architect, it combines the traditional alpine feel with a contemporary finish.
Sleeping up to 20 guests across three apartments, Eden Rock is ideal for those larger groups. If you take advantage of all three apartments and have exclusivity of the chalet, you can all dine together in the Tyrolean Stube restaurant, however they will also cater privately for groups using the individual apartments.
The luxurious wellness area in the lower part of the building was a big reason this chalet made it into my top chalets with 'Value for Luxury', and comes complete with a sauna, steam room, gym and a fantastic pool with a whirlpool and counter current. If you are looking for luxury chalets with a pool, this could be the one for you!
After a long day on the slopes, you can make use of the superb wellness facilities on offer or take a short walk (or very short drive with your inclusive driver service), to the centre of town where you can experience true St Anton apres ski and nightlife!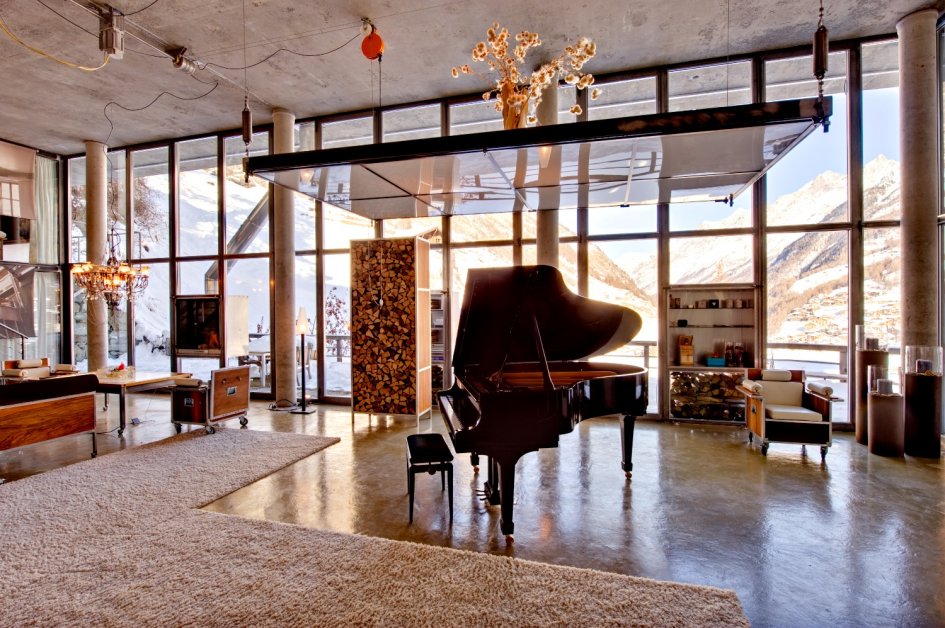 Prices from CHF 2,000 per person!
Located high on the valley side above Zermatt, this apartment has spectacular views over the valley and village. This 'Manhattan style' loft was designed, and once home to, Heinz Julen. Heinz Julen is an exceptional artist, designer and architect whose roots lie strongly in Zermatt. Everything about this unique property has been designed by Heinz, from the layout, to the signature chandelier and it is a true reflection of his imagination. If you are wanting to experience some impressive architecture in the Alps, you will love our properties designed by Heinz Julen.
The use of glass throughout the loft makes it feel like an open space and makes the most of the stunning views. The mezzanine area is also designed to give the feeling of floating.
This apartment sleeps up to 6 adults across 3 double bedrooms. There is plenty to do to keep everyone entertained after a day on the slopes. From the indoor hot tub and sauna, to the Grand Piano in the main loft, this property really is like no other we offer!

Prices from £834 per person!
Out of the five villages that make up Tignes in the Espace Killy area, Les Brevieres is the oldest and thought to be the prettiest! If you are looking for a picturesque village with rural charm and a luxury ski chalet with access to 300kms of ski area, this could be the ideal chalet for you! The accessibility to the Espace Killy is incredibly easy and you can ski right back to Les Brevieres at the end of the day on a choice of pistes. After stopping at one of the fantastic restaurants at the bottom of the piste for a warming Vin Chaud, you can make your way back to the spectacular Chalet de la Cloche.
The chalet has been designed with the idea of catering for everyone in your group. The outside Cedar hot tub means you can enjoy a glass of bubbly in the bubbles whilst looking up at the stars, and in the indoor wellness area you can swim and steam to your hearts content! There is an open fireplace by which you can relax with a good book, and there is Sky and Freeview in each bedroom and in the main salon so you can relax with a complimentary drink before your gourmet dinner.
This chalet has one of our highest return rates with clients returning year after year after year! When asked why they return, the main reason given is the standard of service received. This chalet really does have a fantastic team and we can guarantee you will be well and truly looked after. If you want to feel like royalty for a week or two, Chalet de la Cloche is for you!
Competitively priced for an area with such extensive ski options, you will not believe the luxury you can get for the price of this chalet which can accommodate up to 16 guests.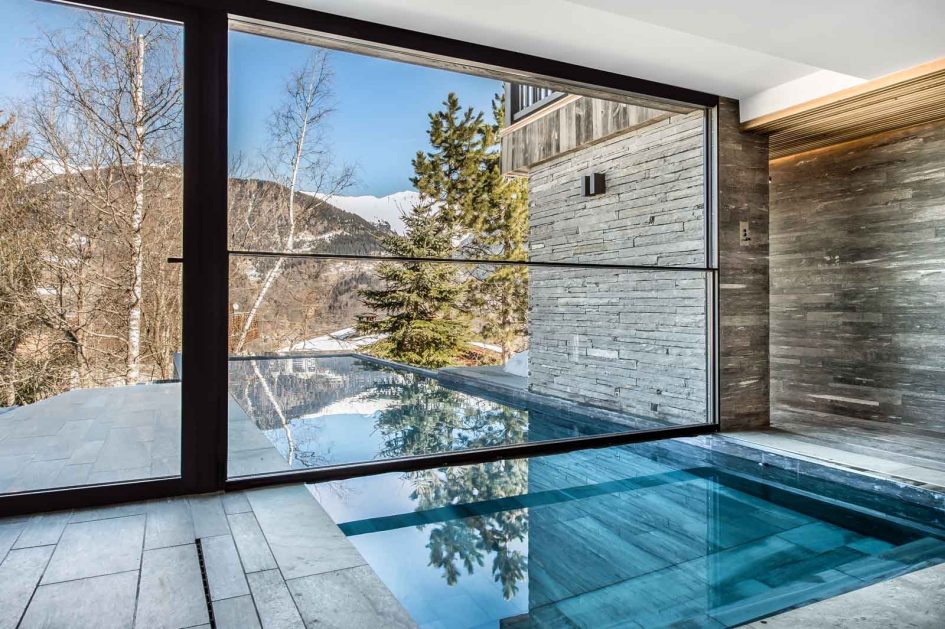 Prices from €1,750 per person!
It is common among the seasoned skier out there, that as soon as you hear the word 'Courchevel', you think of 1850 and not much else. In truth, there is so much more on offer than you might initially think, and by branching out to the sister resorts, such as Village, 1650 and Le Praz, you can get even more Value for Luxury! With access to all 600km+ of piste, as with 1850, you are not limiting your ski area by staying in one of these resorts. It really is not all about 1850!
My next contender for 'Best Value For Luxury', resides in the buzzing little town of Courchevel Le Praz. It has excellent access to the rest of the 3 Valleys and many of our happy clients return here year after year. From Le Praz, the Praz bubble lift can take you right into the heart of 1850 and there is a relatively new chairlift which can take you straight towards La Tania, so accessibility is no longer an excuse for avoiding this charming resort!
Chalet Blossom Hill is the stand out, flagship luxury chalet in Le Praz, sleeping up to 12 guests. This chalet is ideal for families or groups, with an adjustable depth pool which enables you to ensure your little ones are never out of their depth! There is also a fantastic cinema room and a children's play area. The Savoyarde dining room is another major highlight, ideal for fondues, raclettes and pierrades.
You definitely get a whole lot more for your money with this luxury chalet and is well worth a look at if you are keen to explore the 3 Valleys!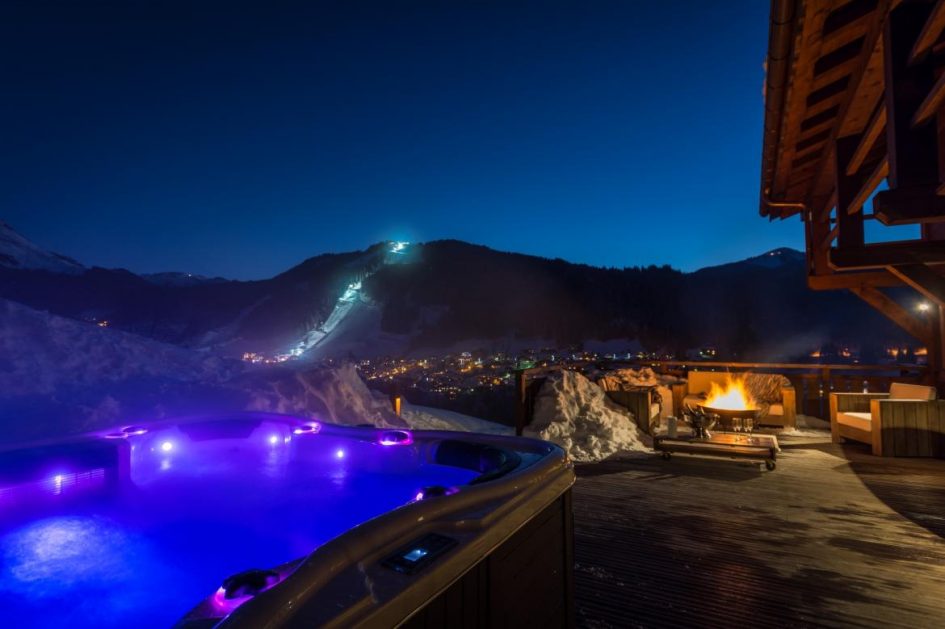 Prices from €1,290 per person!
One of our most elegant properties in the Portes du Soleil, this chalet can sleep up to 12 guests and can rival any other chalet in the area for best spa facilities! If a hot tub with a view is a must have feature for you, take a look at some of our favourite luxury chalets with hot tubs.
The shot of this particular outdoor hot tub is one of our favourites and it is easy to see why! With views over towards the Pleney slope, you can watch the night skiing and fireworks from the comfort of your own private terrace. Imagine yourself relaxing after a long day exploring the extensive ski area, glass of bubbly in hand, overlooking Morzine and the surrounding mountains. What more could you ask for? A sauna, cinema room, games room, massages with in-chalet therapists, a fireplace and free Wi-Fi you say? Chalet M ticks all of these boxes and more!
Located less than a kilometre away from the town centre, there is easy access to all of the local lifts, from the Super-Morzine, to Ardent and Prodains for access over to Avoriaz. You will of course be taken to your desired lift each morning by your in-resort driver and you can relax knowing the experienced chalet team will cater to your every need throughout your stay.
If you are looking for your next luxury ski chalet holiday but are worried about the luxury price tag, don't shy away! Luxury service doesn't always mean a high price tag.
Get in touch and we will find something luxurious to meet your budget. You can contact us on email or give us a call on +44 (0)1202 203653.