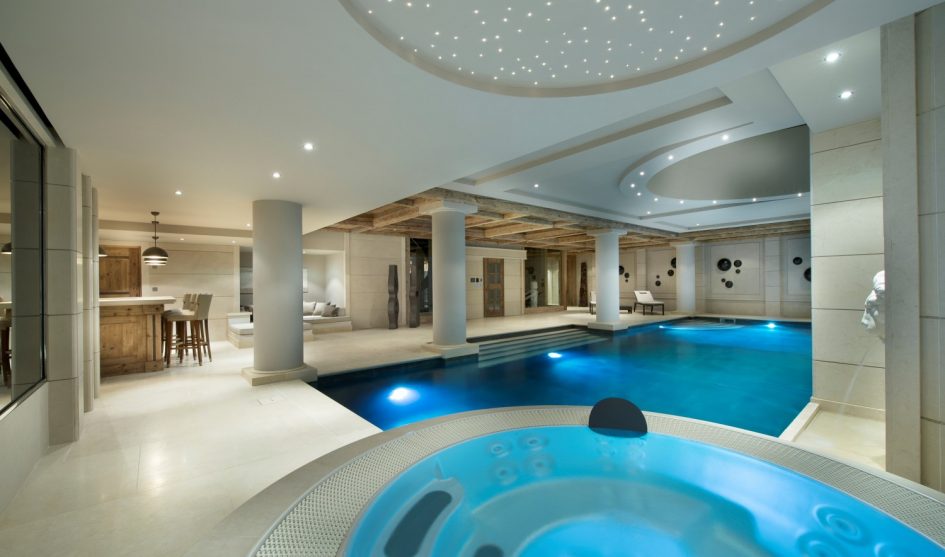 Courchevel is arguably one of the most exclusive ski resorts in France. Claimed to be the playboy resort of the Alps, you can expect some of the best ski runs but also 5-star ski chalets, champagne poured all hours, and opportunities to flash cash at every turn.
When looking for a luxury ski chalet many of you will have a "must have" wish list of facilities that are a necessity for your chalet. Our website's search functionality has the option for you to pick and select these facilities and refine your search on these criteria. If your chalet must be all singing and dancing with all the bells and whistles you can tick all of the boxes to find the perfect chalet for you.
The facilities a chalet must have to "tick all the boxes" are a swimming pool, hot tub, cinema room, sauna, hammam, gym and, one of the most desirable criteria, be ski in ski out. Let us showcase a few of our ultimate luxury chalets in Courchevel that tick all the boxes!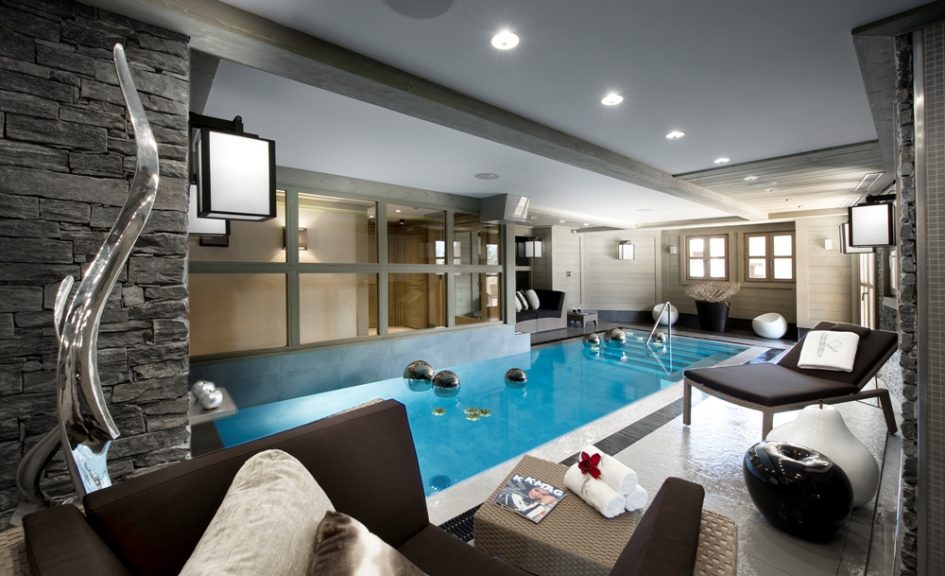 Chalet Muztagh is one of the six luxury suite chalets of the 5* Palace Hotel Le K2 in Courchevel 1850. Muztagh has 5 bedrooms and is spread lavishly over 630m2. As well as being ski in, ski out on the Cospillot piste, you'll be just a couple of minutes' stroll from the heart of Courchevel 1850… but why walk when you can use the complimentary chauffeur service?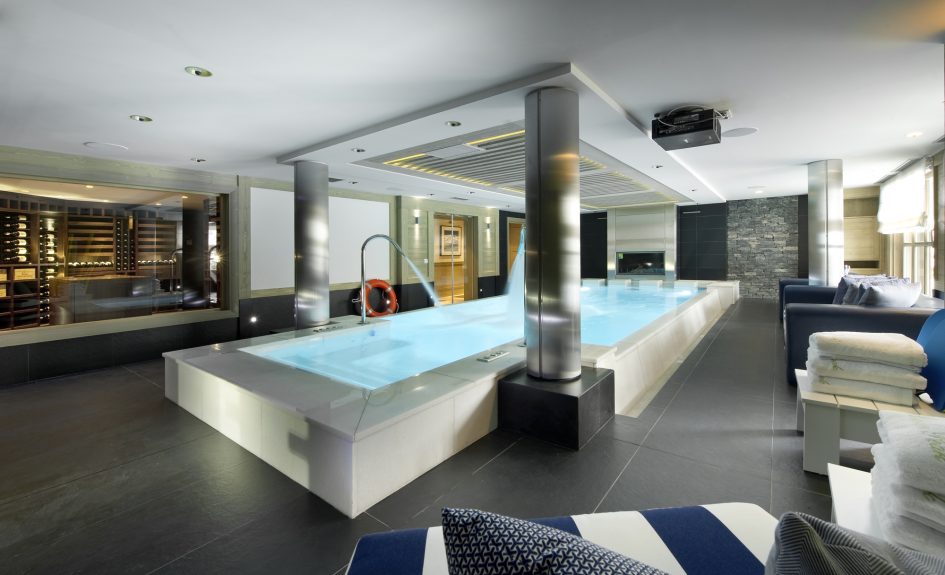 Chalet Hidden Peak is the second of the six luxury suite chalets in the K2 Hotel and true to its name it has plenty of hidden surprises in store. This is no ordinary chalet with a pool, but one which has a pool cinema, where you can enjoy a swim while watching your favourite movie! Sleeping 12 across 6 bedrooms, this chalet has the space and facilities for everyone to enjoy as much as the great skiing on offer.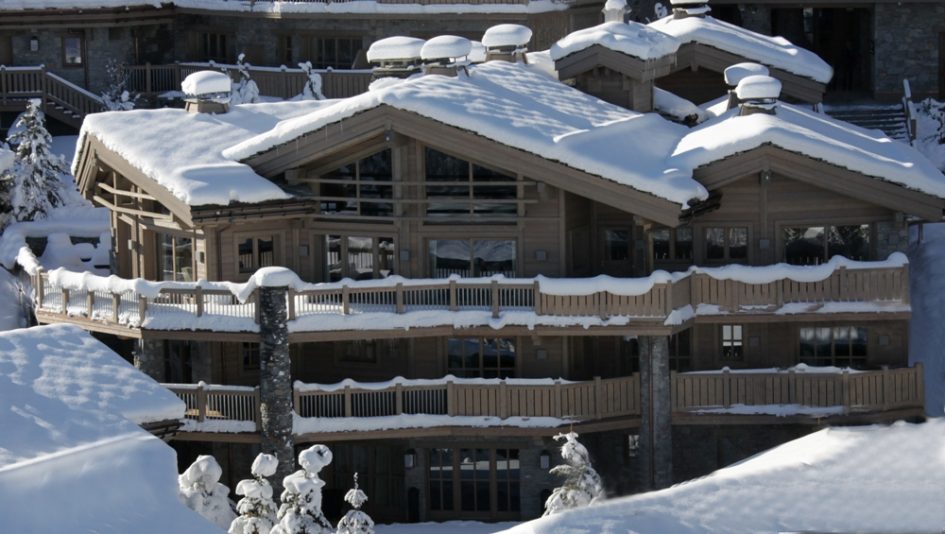 Chalet Abruzzes is the largest of the K2 Chalets at 660m2 which is spread over 4 floors and has 7 bedrooms which can welcome up to 14 guests. With all the facilities that the chalet has to offer, guests will be spoilt for choice – would you rather have a session in the steam room or the sauna? Or are you more of a cinema fan? With all this on hand, it's safe to say that outside of the superb skiing you have plenty to enjoy on your luxury ski holiday to Courchevel!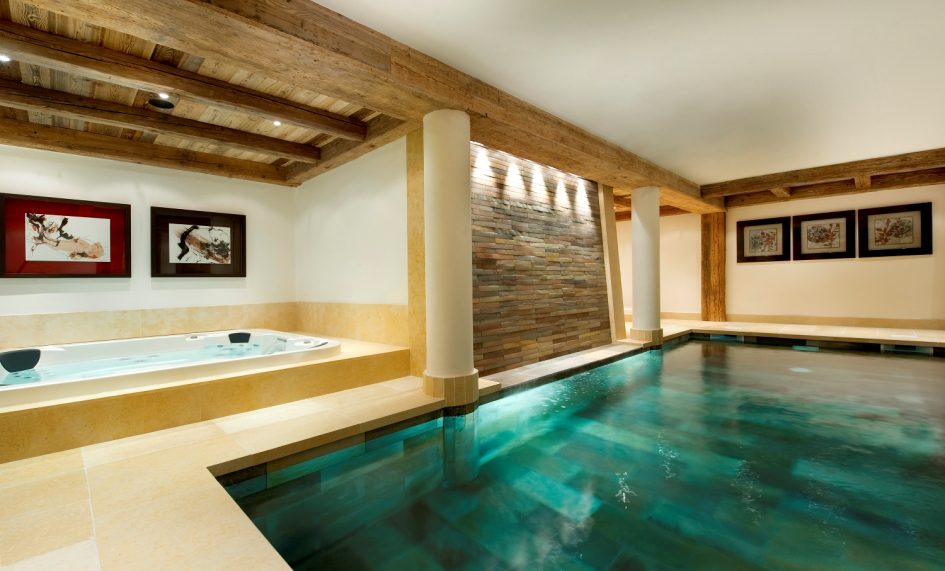 Chalet Gentianes is one of the most luxurious ski chalets in Courchevel 1850 and benefits from having all the facilities you could want, highlighted by the incredible spa area. The pool is the perfect place for the kids to play, while the parents enjoy a glass of champagne served in the hot tub. This ski in, ski out chalet has a prime location on the famous Bellecote piste of Courchevel 1850 and from the chalet, the centre of Courchevel is only a few minutes' walk away.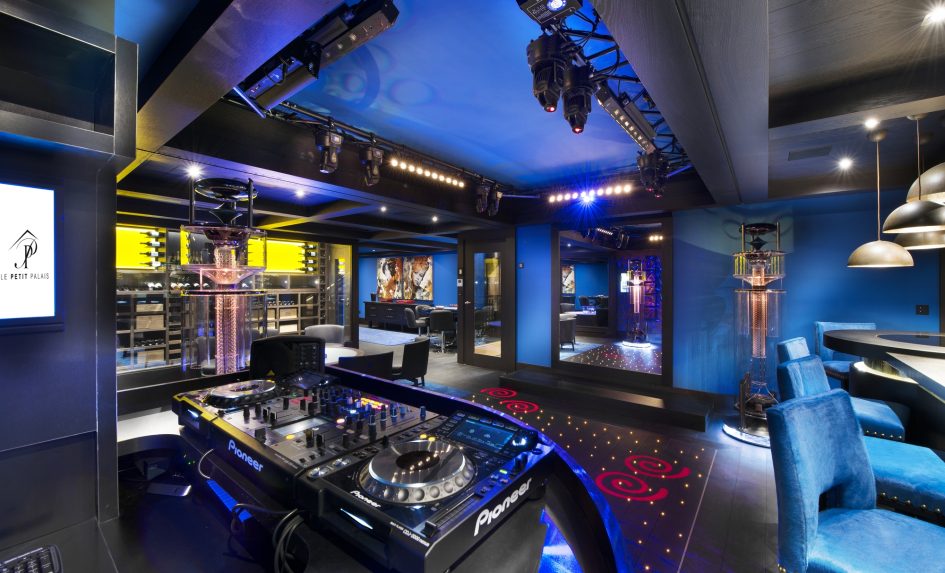 Le Petit Palais is one of the standout luxury chalets in Courchevel 1850 and it won't take you long to realise why. The chalet boasts many of the facilities you have come to expect from a chalet of this statue, however its trump card is the blackjack table and private nightclub. At over 1500m2 there is nothing that this chalet doesn't have.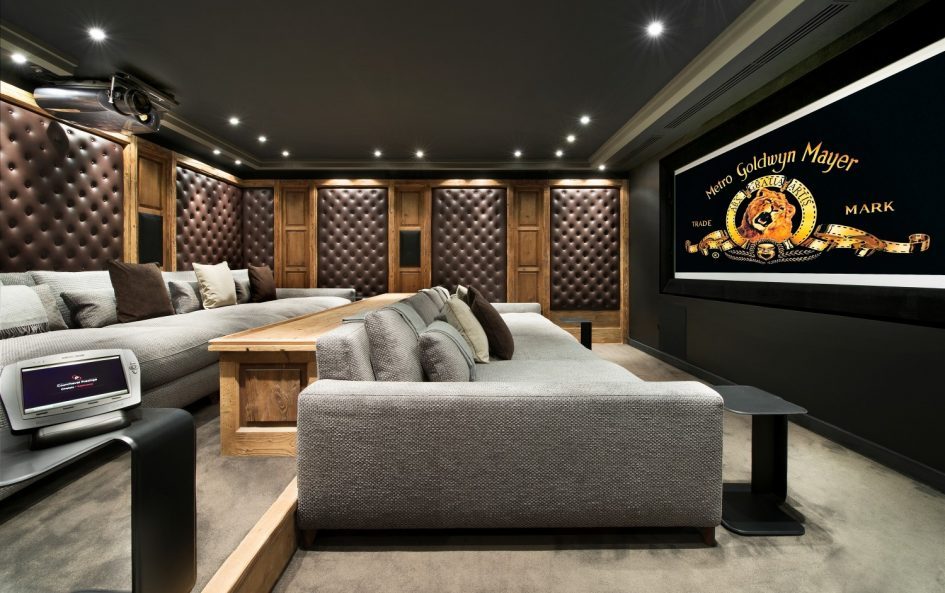 Perhaps one of the most lavish ski chalets in the Alps, let alone in Courchevel, is Chalet Edelweiss. At over 3000m2, this chalet is equipped with everything you could possibly need to make your luxury chalet experience unforgettable. As well as the main home cinema there is also a separate TV room, should the kids and the parents want to watch something different. Like Le Petit Palais, Chalet Edelweiss also has a private nightclub so if you want the party to go on into the night know that the party only starts when you walk into Chalet Edelweiss.
If you'd like to know more about any of the luxury chalets in Courchevel, please do feel free to get in touch. You can do this by either giving us a call on +44 1202 203653 or by sending us an email. We look forward to hearing from you.