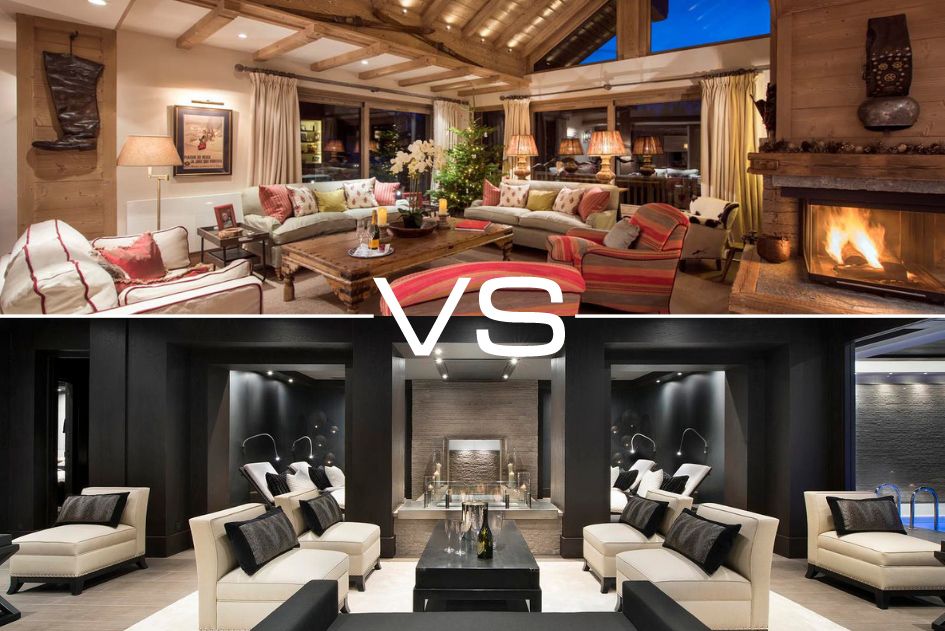 Exposed timber beams, rustic stone walls, roaring log fires – everything you could possibly want from a traditional ski chalet. Many people love a cosy, traditional chalet that oozes chocolate-box appeal for their luxury ski holiday, and in our portfolio, traditional certainly doesn't mean outdated or old fashioned. Traditional ski chalets are some of the most luxurious and sought-after alpine accommodation. If you can't think of anything more perfect than a quintessential wooden cabin full of authentic alpine charm surrounded by snowy trees, a traditional chalet will be perfect for you.

However, if you'd prefer extravagant furnishings, glass décor and voluptuous fur throws, a cutting-edge modern chalet will be everything you're looking for, and more. While these things aren't necessarily how a traditional ski chalet should look, modern doesn't mean no character. Some of the most ultra-modern chalets are full of personality and charm. If you have an eye for detail, you'll love modern chalets that are full of bespoke furniture and art – the little details really do make all the difference.
Whether you desire traditional charm or modern contemporary, there will be a luxury ski chalet to suit your taste…
Traditional luxury chalets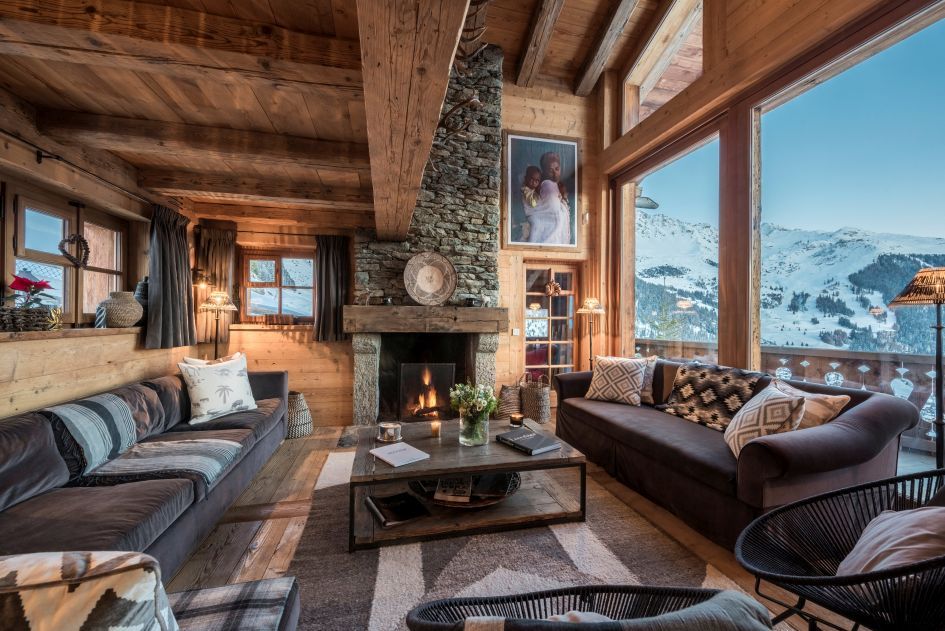 With worn leather sofas, distressed antique wood finishes and beautiful alpine detailing, Chalet Nyumba is everything you could wish for from a traditional ski chalet. Meaning "home" in Swahili, this African inspired luxury chalet is the perfect mix of alpine charm and opulence.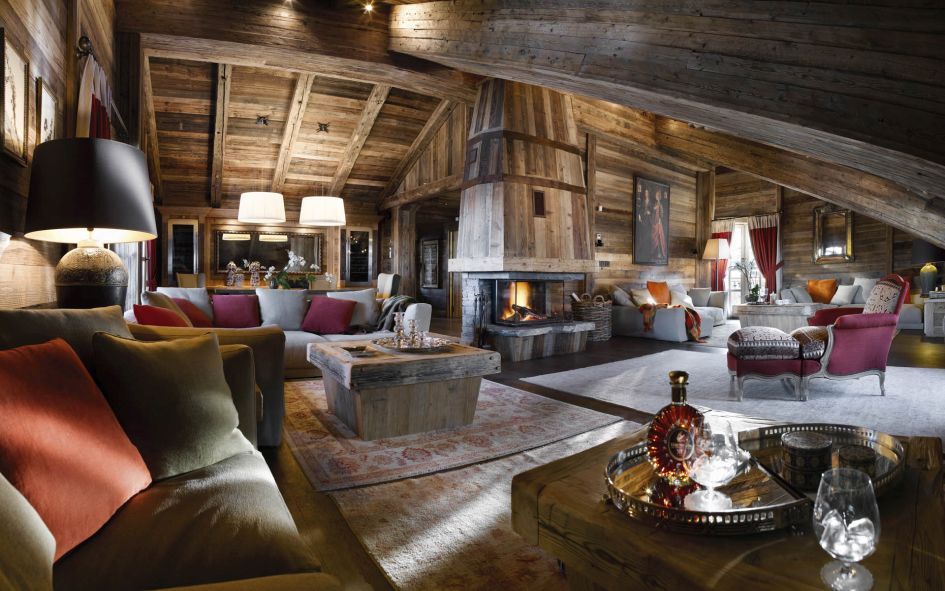 If you want to stay in a ski chalet with unparalleled luxury but an emphasis on traditional style, Chalet Ormello is the perfect place for a memorable stay. Set in the most exclusive corner of Courchevel 1850, the chalet is surrounded by some of the most breathtaking mountain views in the Alps.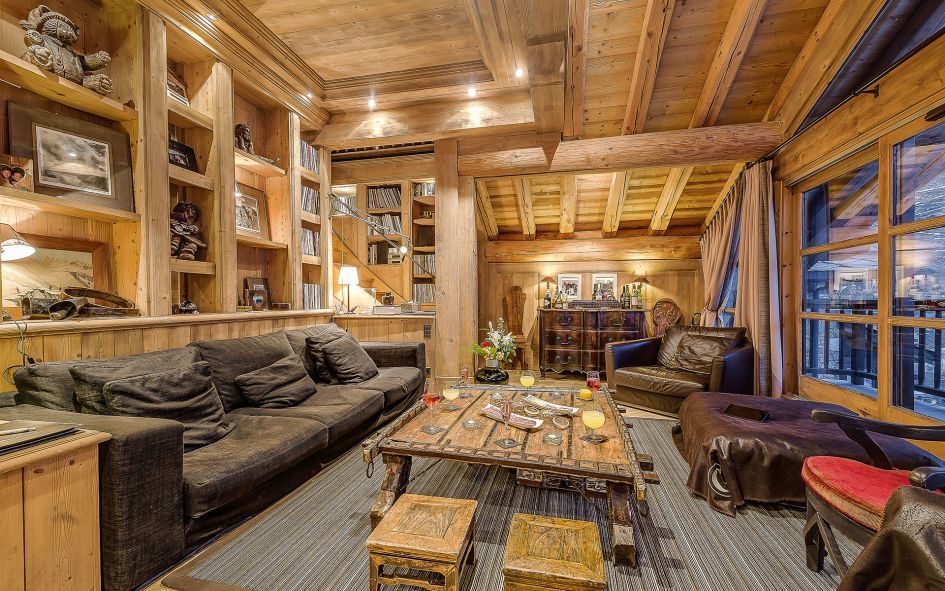 Soothing muted tones, bespoke furniture, and local stone throughout, give Chalet Montana a cosy and welcoming ambiance. This beautiful chalet effortlessly blends contemporary designs with antique furniture to create arguably one of the finest ski chalets in Val d'Isere.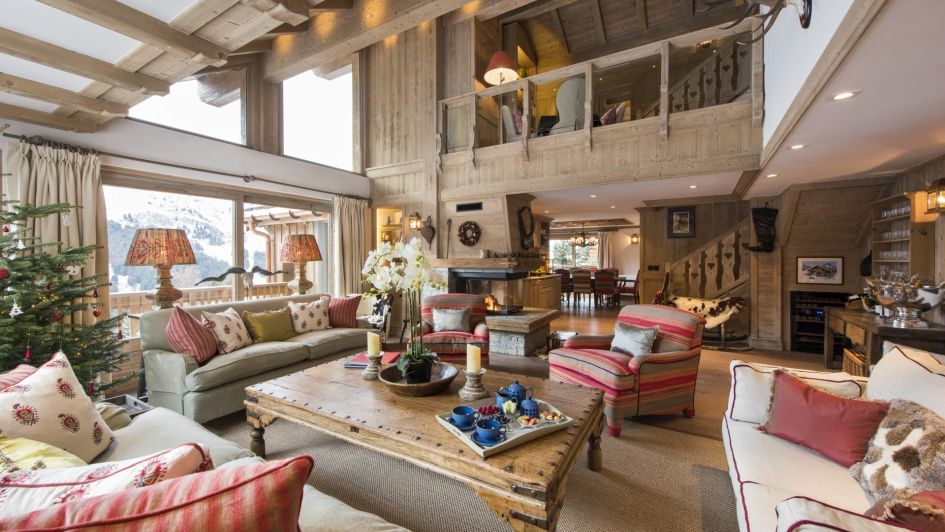 Positioned in the heart of the Three Valleys in Meribel, Chalet Valentine offers high-end design and beautiful furnishings combined with an authentic alpine finish. This enchanting luxury ski chalet boasts a beautiful private spa and wellness area where you can relax and indulge your senses.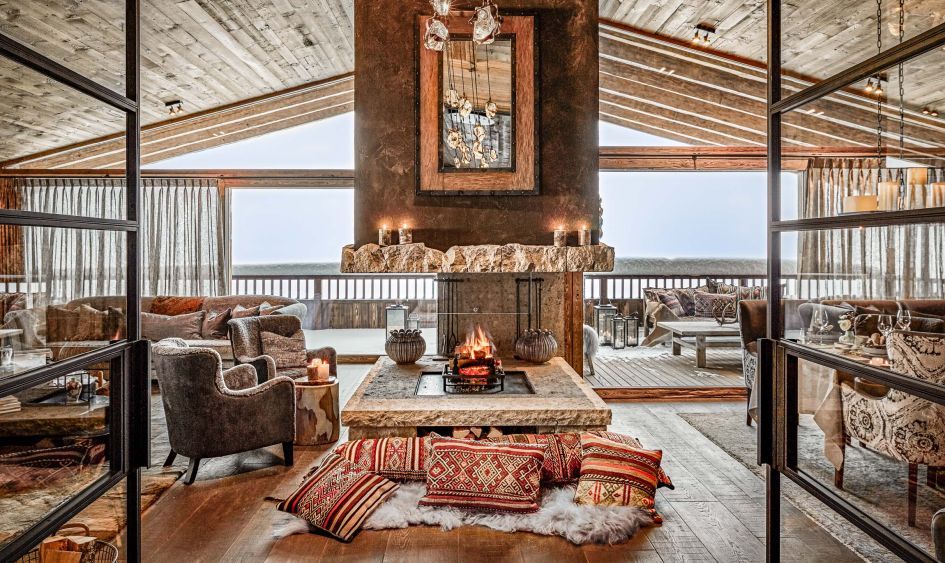 In a charming and classic Austrian style, Chalet 1551 overlooks the majestic mountain peaks and blends beautifully into its surroundings. With a private chef, its very own wine vault and a spectacular spa area, you will be sure to have an unforgettable stay.
Modern luxury chalets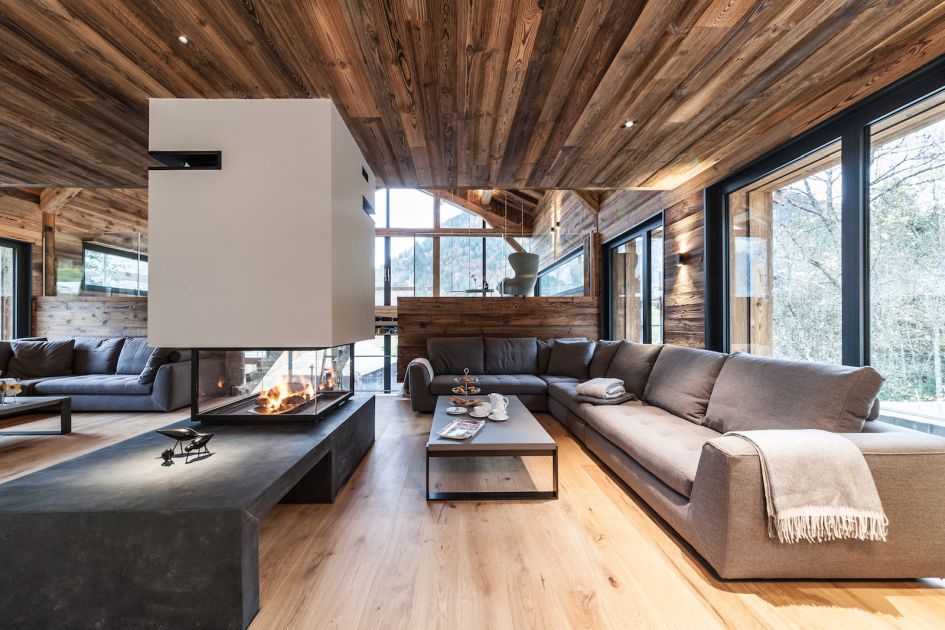 Upon entering this spectacular chalet through an underground passageway, you will be truly immersed in modern luxury. The impressive bold glass atrium will grab your attention and the distinctive mountain views will take your breath away. If that isn't enough, the spa facilities in Chalet Joux Plane are incomparable and will leave you feeling pampered.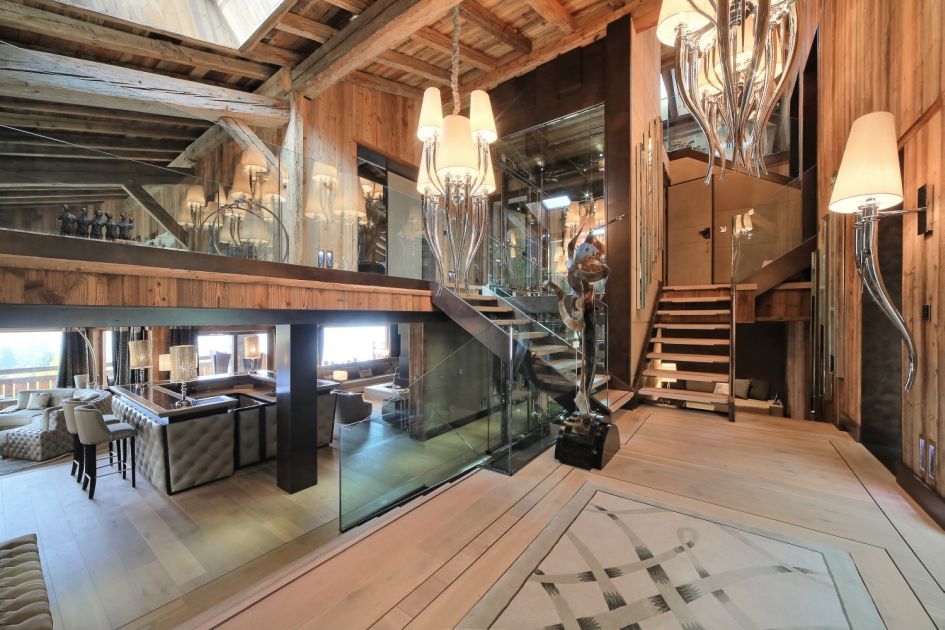 With the glass elevator and private nightclub taking centre stage in Chalet Sun Arbois, it's easy to see why it is one of the most exclusive luxury chalets in Megève. Uniquely built into the rock face and with a wine cellar, cigar room and indulgent spa, this magnificent chalet has so much to offer.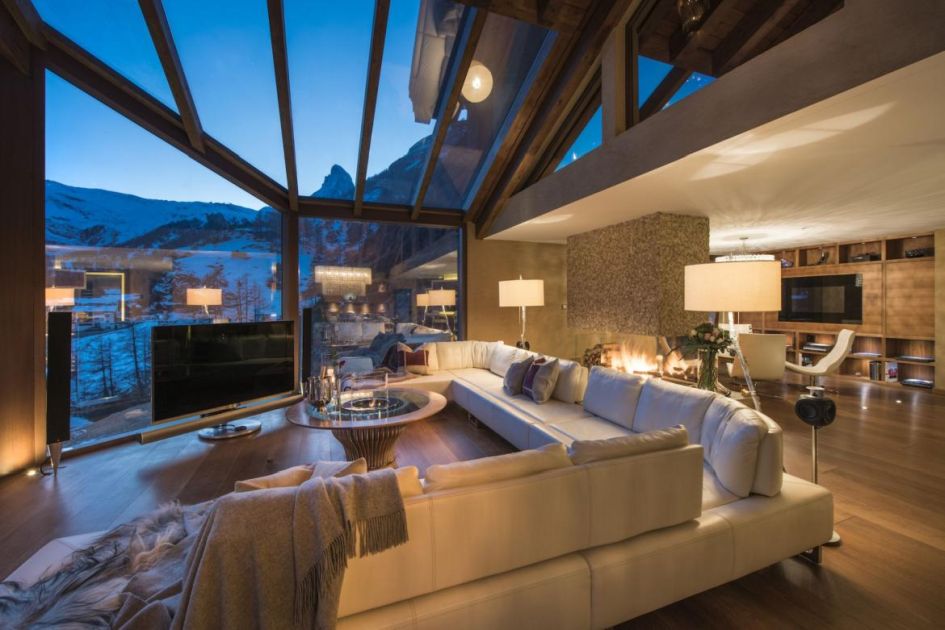 Perched high above the village of Zermatt with breathtaking views of the iconic Matterhorn, Chalet Zermatt Peak is one of the most private and exclusive chalets in the Alps. In true James Bond style, this chalet oozes luxury, panache and elegance. Lavish interiors make this outrageously opulent chalet one you won't forget.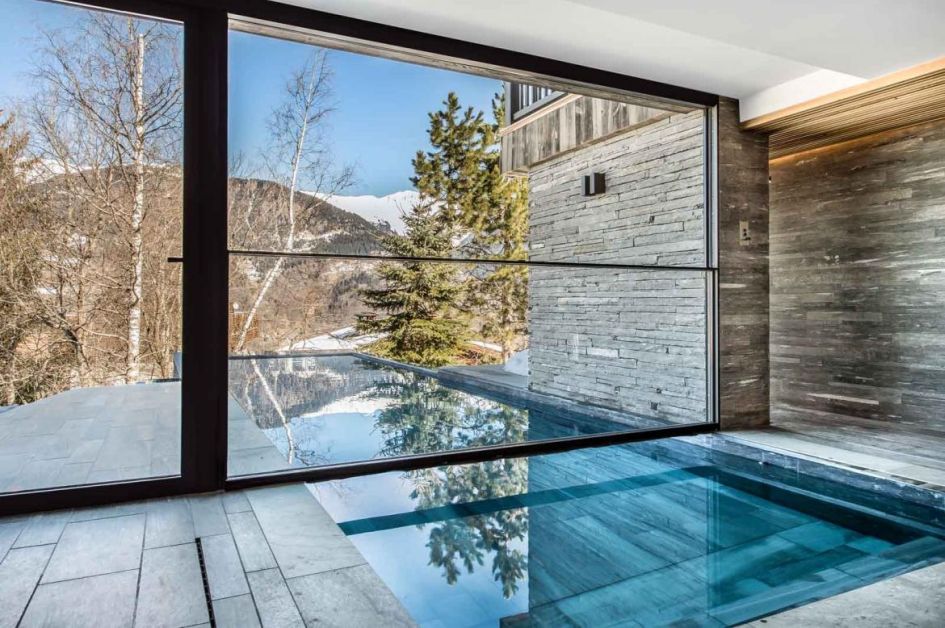 When you step inside Chalet Blossom Hill, you will enter a world of pure elegance, class and style. The double height windows running around the living area give you the most incredible views of the Bozel Valley. If you're looking to unwind after a day on the slopes, you'll be spoilt for choice with a private cinema, library, wine cellar and impressive wellness area with an indoor/outdoor swimming pool that can appear and disappear at the push of a button.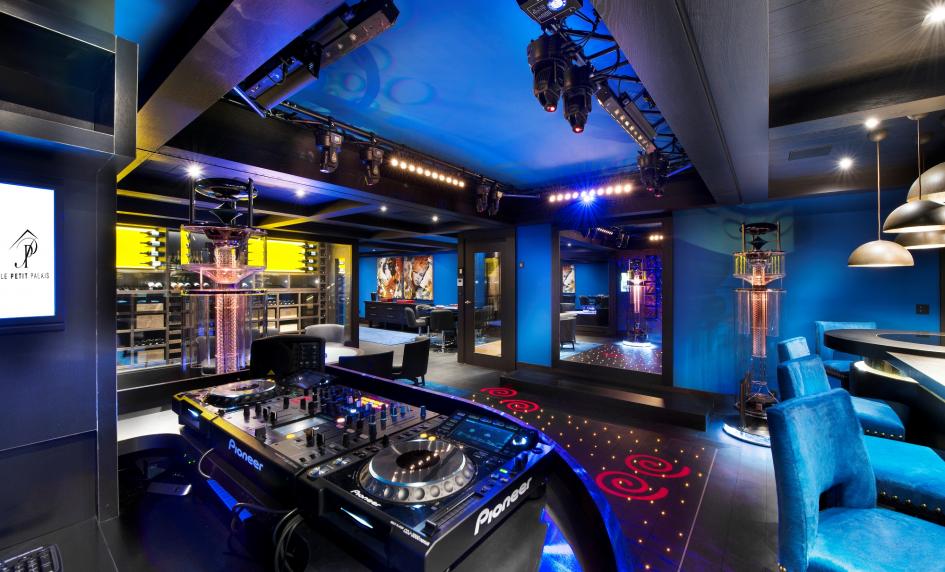 With decadent detailing and luxury finishes throughout, the faultless interior in Le Petit Palais was exclusively designed by an inspiring world-class designer. Spread across an entire floor, the lavish spa facilities are second to none and the private nightclub, with its very own dance floor and DJ desks, really make this chalet more of a palace.
So, whether you prefer a more traditional ski chalet or an ultra-modern chalet, we'll be able to find the perfect match for you. You can either call us on +44 1202 203653 or send us an email.