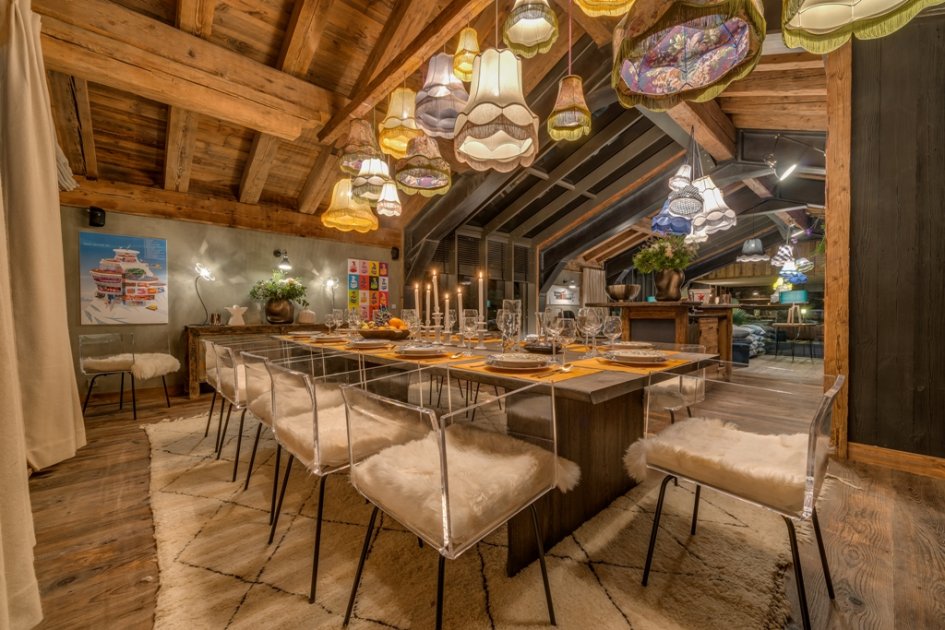 We have been working hard in the run up to ski season to find even more luxurious and unique Chalets for our clients. Here is a brief introduction to six of our twelve new additions, which we know will drive you simply mad with excitement ready for Winter!
Featured in our first magical picture above, Husky is unlike any chalet on our portfolio. From a suspended glass walkway, atrium garden and cosmic wellness area complete with infinity waterfall to indoor archery and rifle shooting, there is something for everyone. This chalet boasts seven bedrooms all with en-suites, the master bedroom complete with its own access to the luxurious spa.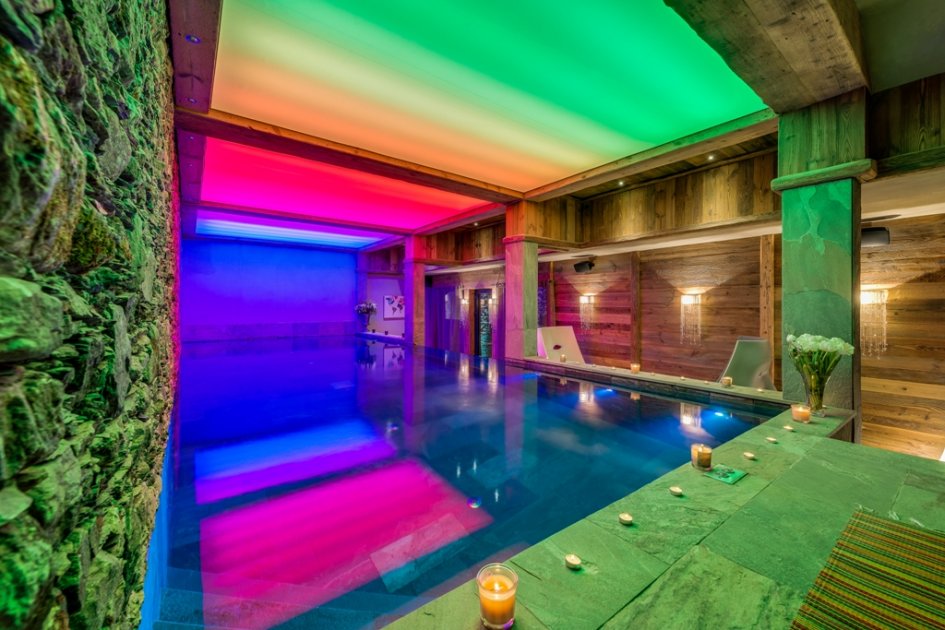 Close to the Italian border, Val d'Isère and its twin ski resort Tignes make up the well renowned Espace Killy ski region. Celebrated as the biggest and arguably best skiing destination in the world, Espace Killy is a must for any keen skiers bucket list. So why not join the party in style?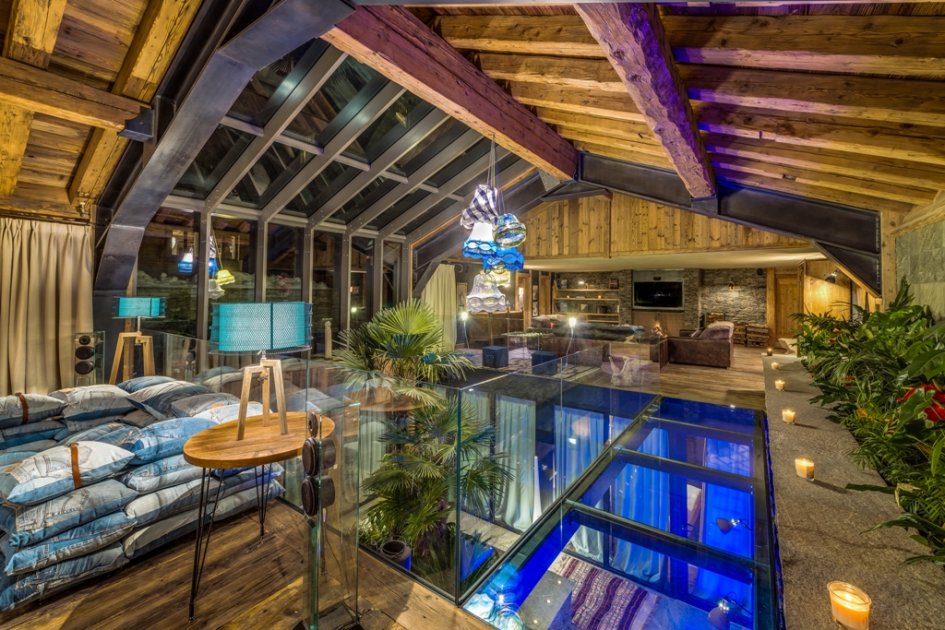 With prices starting from £30,660 and still currently available for Christmas 2014, it truly feels like you have fallen down the rabbit hole and into a wonderland for the senses!
Verbier is the largest and most cosmopolitan resort of the 'Four Vallées' Valais ski region. It lies in a south-facing bowl providing stunning views of the surrounding peaks.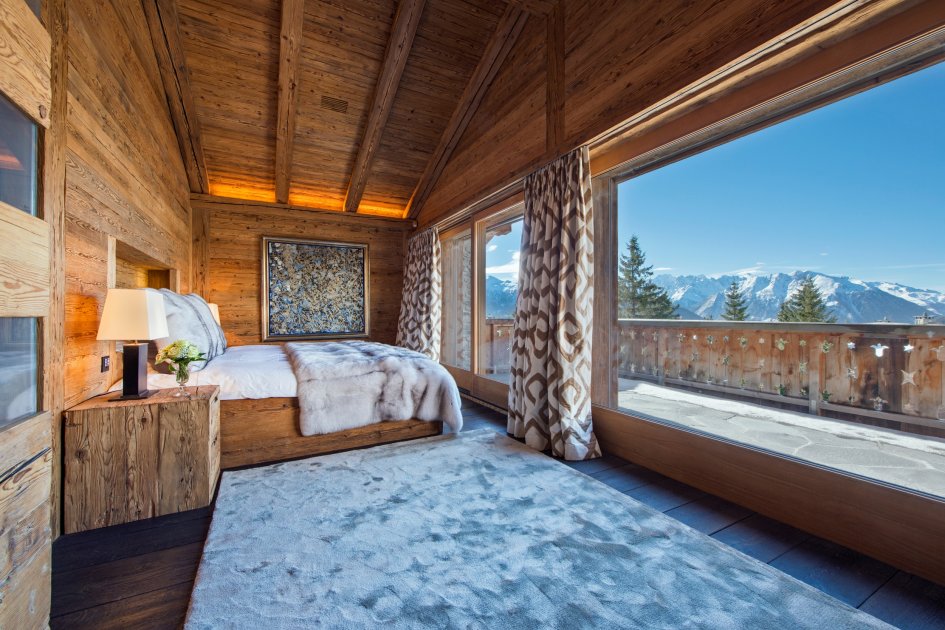 With a bedroom like the one featured above, who could ask for a more stunning view to wake up to on your holiday? Complete with Spa, Wine Cellar, Raclette and Fondue room, twelve guests can be comfortably seated around the baronial table to enjoy the most luxurious (and boozy) Tea Party!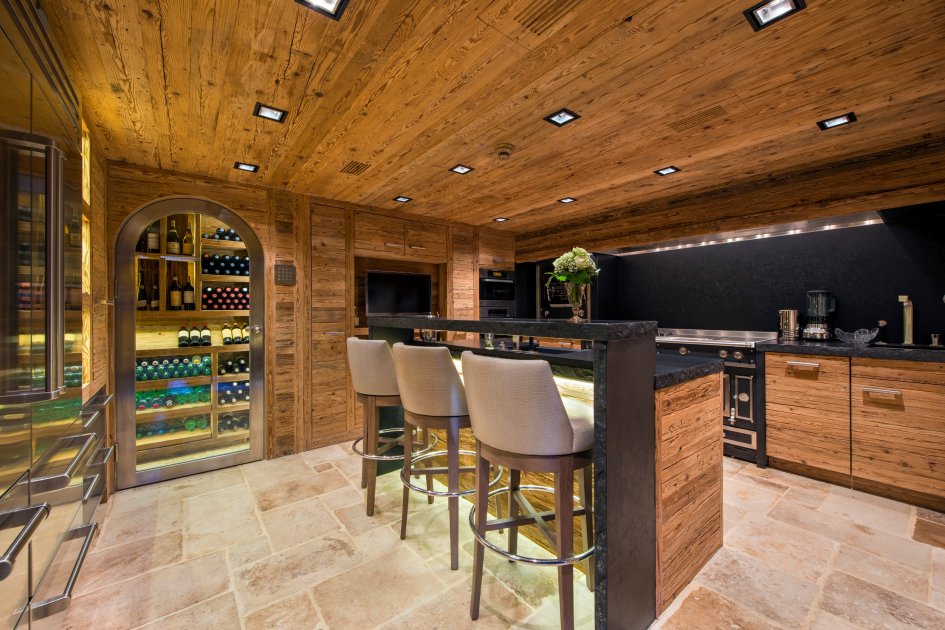 An exclusive Hameau development, Chalet Makini's attention to detail is superb combining alpine living with contemporary art, providing a cosy but sophisticated holiday for the whole family. Setting you back CHF 100,000 – 180,000 a week, this fabulous chalet is still available over Christmas and New Year.
But beware! With young children, you may have to explain the Polar Bear….
Chalet Quezac – Tignes Les Brevieres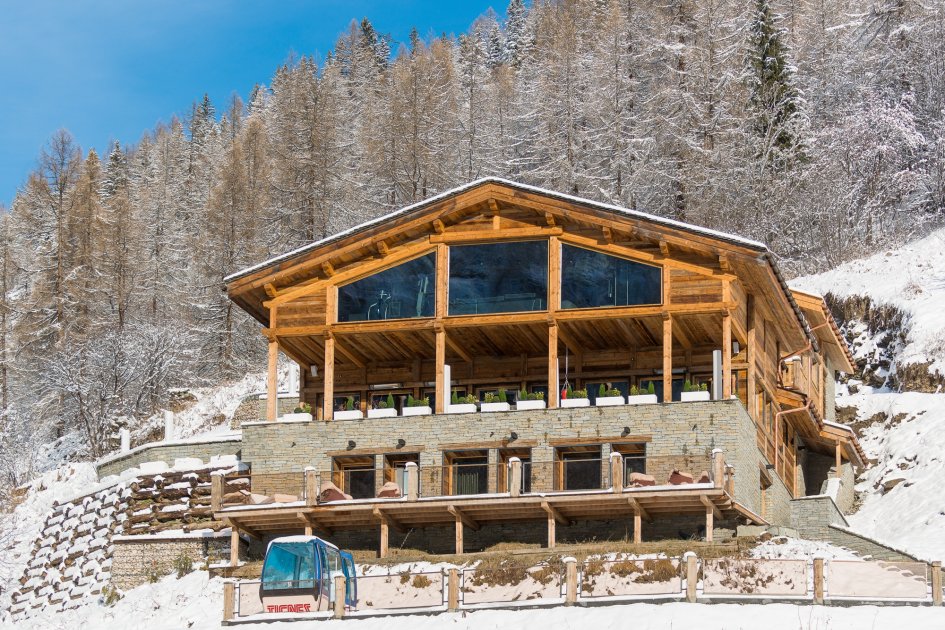 Chalet Quezac looks as though it has been plucked straight from the latest Disney Film! Providing not only the wow factor needed to make our Ultimate Luxury list, but this chalet is a truly enchanting experience away from the slopes for everyone to enjoy….So let the games begin!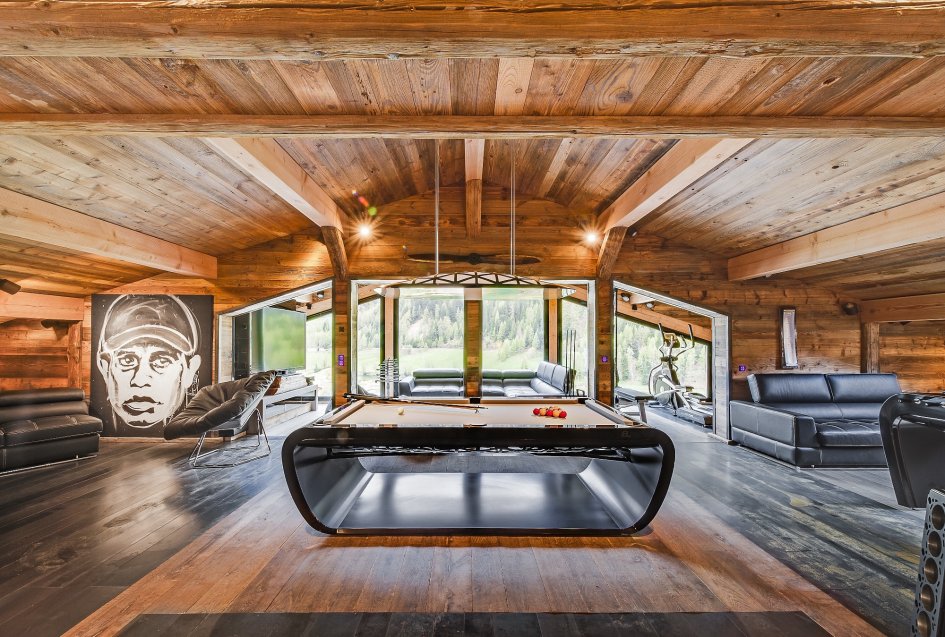 From the 12 person jacuzzi with sound system, billiard table that transforms to ping pong, table football and exquisite children's only 'secret' play area, you will have a hard time getting your little ones onto the slopes at all! Not forgetting the Heli-pad, gym, sauna, wood stove and fully stocked wine cellar for the adults.
Each room is uniquely designed with passion and imagination, complete with colour co-ordinated bedrooms to enhance the senses. Share your bathroom with Angelina Jolie whilst showering…simply Malificent!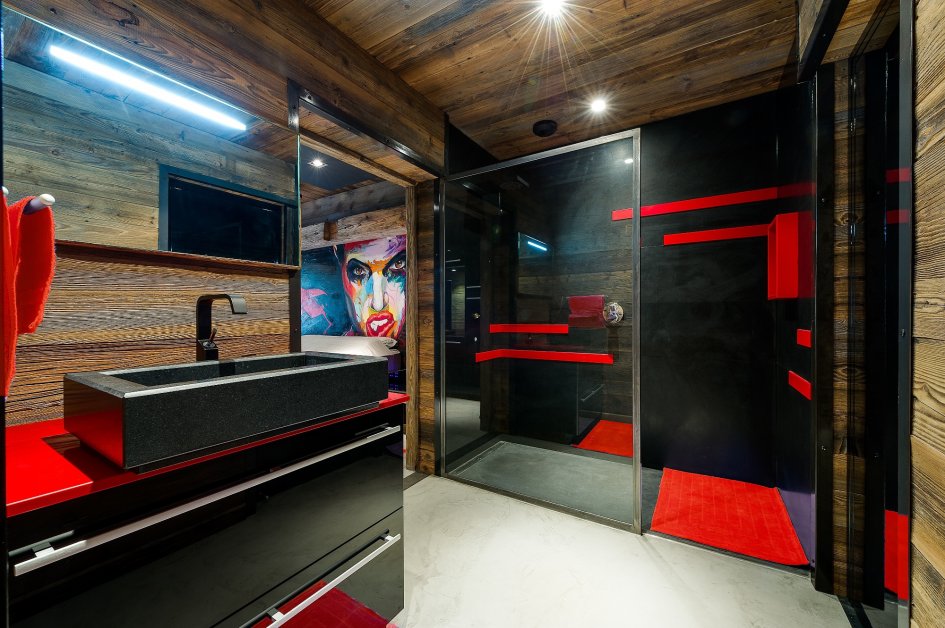 Tignes les Brévières is the oldest and prettiest of five villages that make up Tignes in the huge Espace Killy ski area. Offering a great combination of authentic rural appeal, picturesque views, and quick, queue-free access to 300 kms of world class skiing.
Starting at €17,000 Euros and still available for the Christmas and New Year festivities, why not organise something for your children and big kids alike that won't be forgotten!
For those who enjoy the finer things in life, Chalet Mont Blanc is in our opinion, one of the most elegant and exquisite new additions to Ultimate Luxury Chalets. Only a two minute drive from the resort of Megeve and situated on the Jaillet piste just above the Jaillet lift for easy ski in ski out access, this chalet boasts impeccable views over the resort below.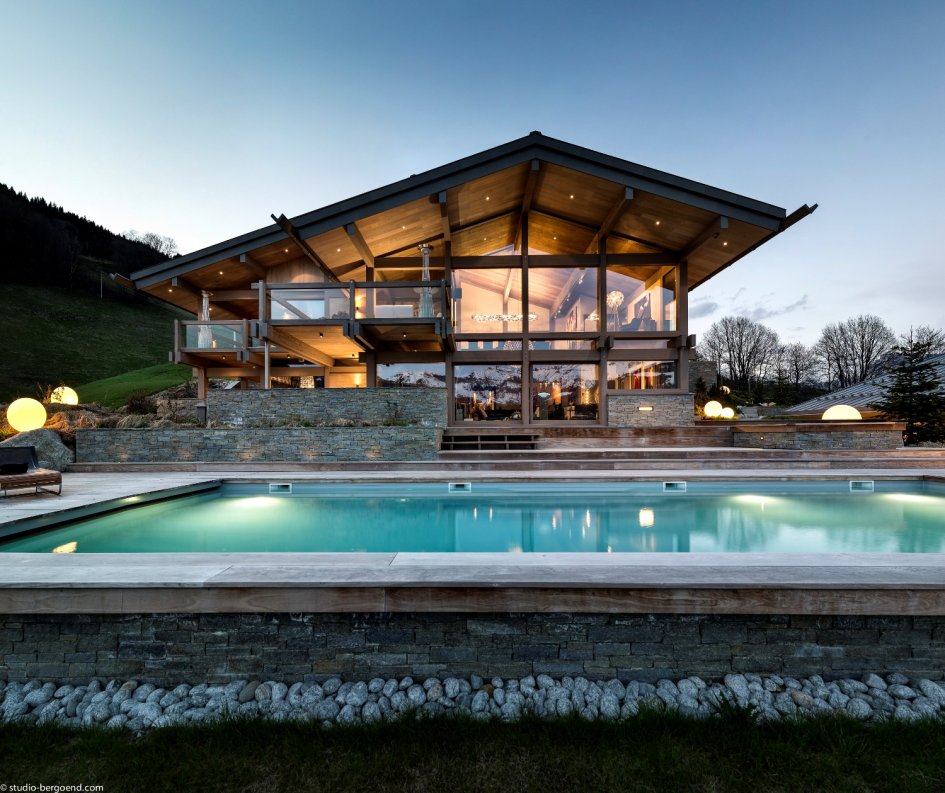 Choose to relax after a hard day's skiing in the outdoor heated infinity pool with a glass of wine, chosen especially from the a la carte wine cellar. That is whilst your private chef prepares dinner of course! The chalet benefits from it's own helipad, which makes arriving from Geneva quick and easy. Alternatively, there is a garage so large it can comfortably accommodate twelve cars. Boasting a gym, spa with second indoor pool, sauna, massage room and home cinema room, what more could you want for your perfect alpine retreat?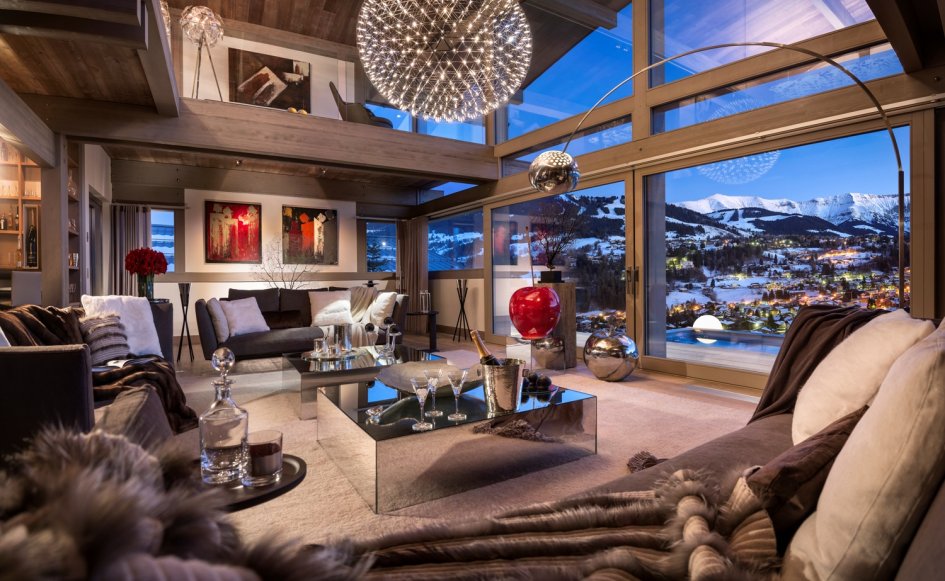 Still available for Christmas and New Year 2014 at an ample €290,000 – €300,000 Euros, Mont Blanc has all your luxury requisites for the ultimate skiing holiday.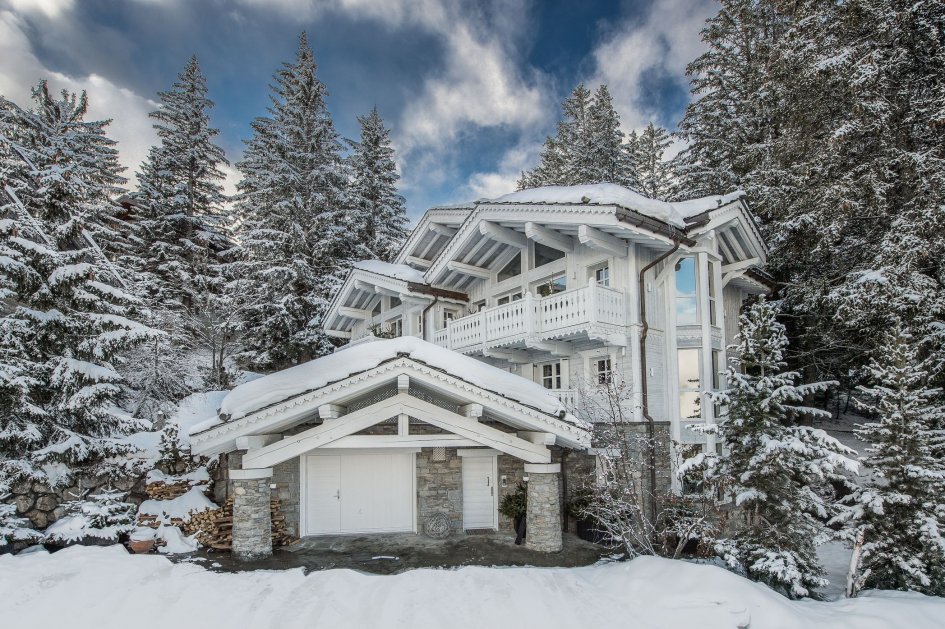 Speaking of Blanc….introducing the White Dream. This unique chalet wouldn't look out of place in the latest Disney movie Frozen! 450sqm consisting of five bedrooms, five floors and a five star a la carte service for the whole party to enjoy.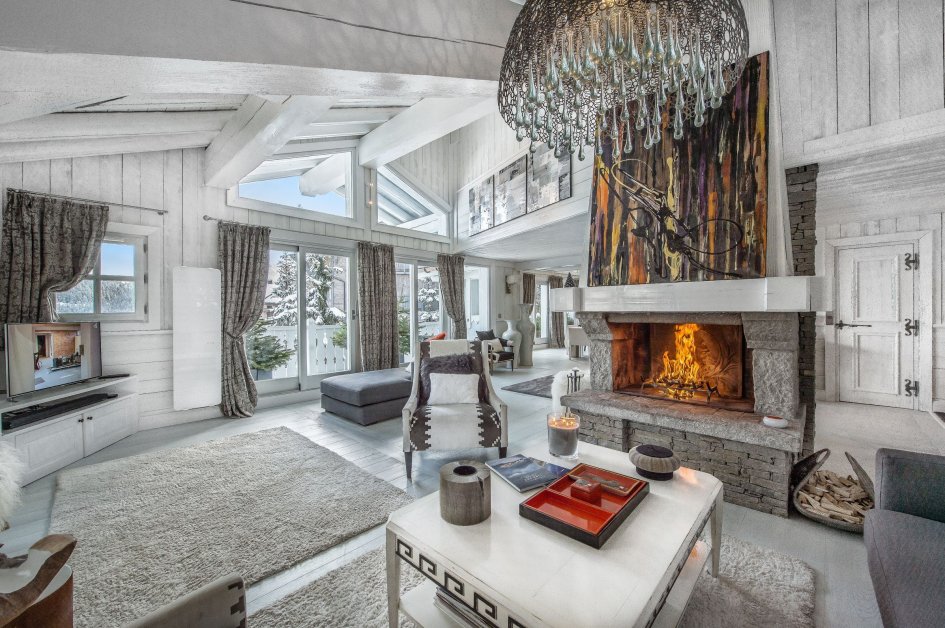 This chalet offers something for everyone with a great range of apres amenities enabling guests to re-energise after a hard day's skiing. Complete with swimming pool, hot tub, massage room and relaxation lounge with home cinema system, the White Dream is also equipped with a unique ice-themed bar! You will be spoilt for choice with stunning views from each room overlooking Courchevel and only a five minute walk into the main resort.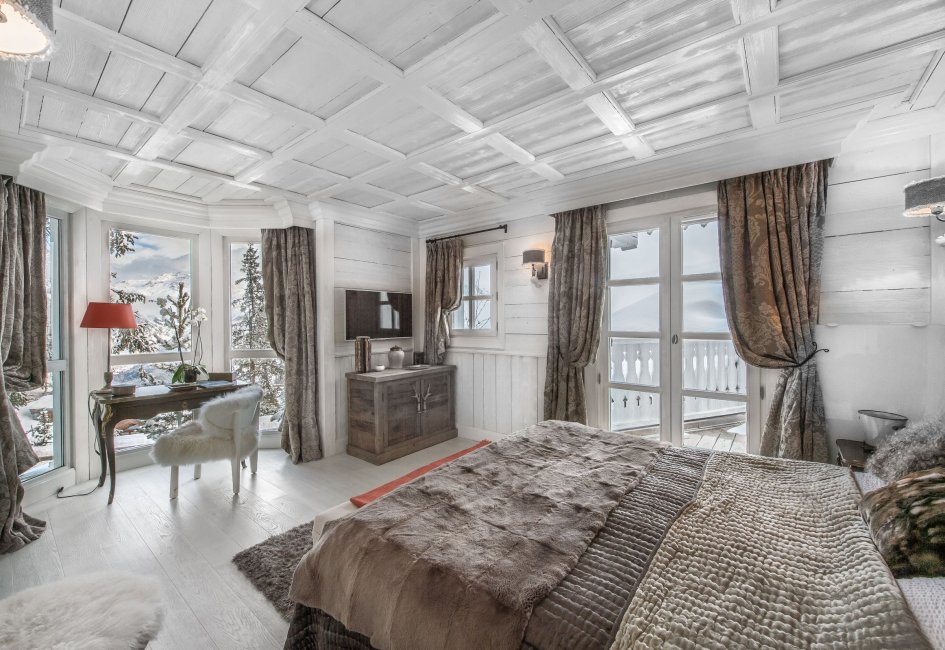 Courchevel 1850, considered by many to be the ultimate ski resort, offers guaranteed snow on the Peclet Glacier and the very highest standard of Luxury chalets in the industry. Prices starting from €50,000 Euros and still available for Christmas, as they saying goes the White Dream is fit for a Queen (of hearts)!
Naturally saving the biggest and arguably most impressive until last, Chalet N has it all. Set in the chocolate box Alpine village of Lech, it was Princess Diana's favourite skiing destination. The resort is relaxed in comparison to neighboring party goers St Anton and remains refreshingly unpretentious.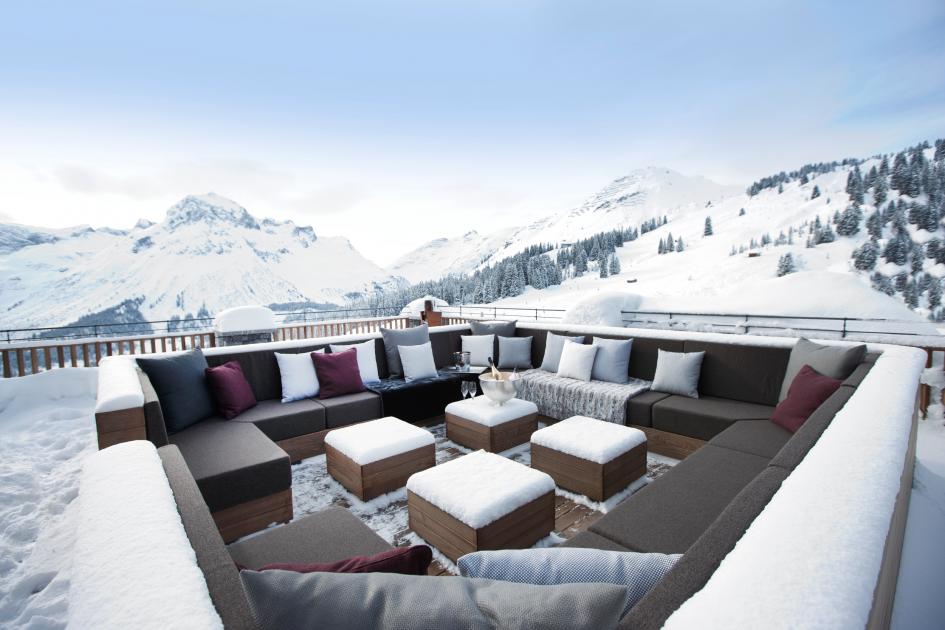 That being said Chalet N is definitely something to boast about. Features include 'ski in ski out' access, extensive spa including an indoor swimming pool and outdoor hot tub, billiard room, library, elevator, gym and cinema room…..to name a few. Comprising but definitely not compromising, the chalet features ten luxury suites, all with their own bathroom, walk-in wardrobe and a private balcony with stunning views of Lech and Oberlech.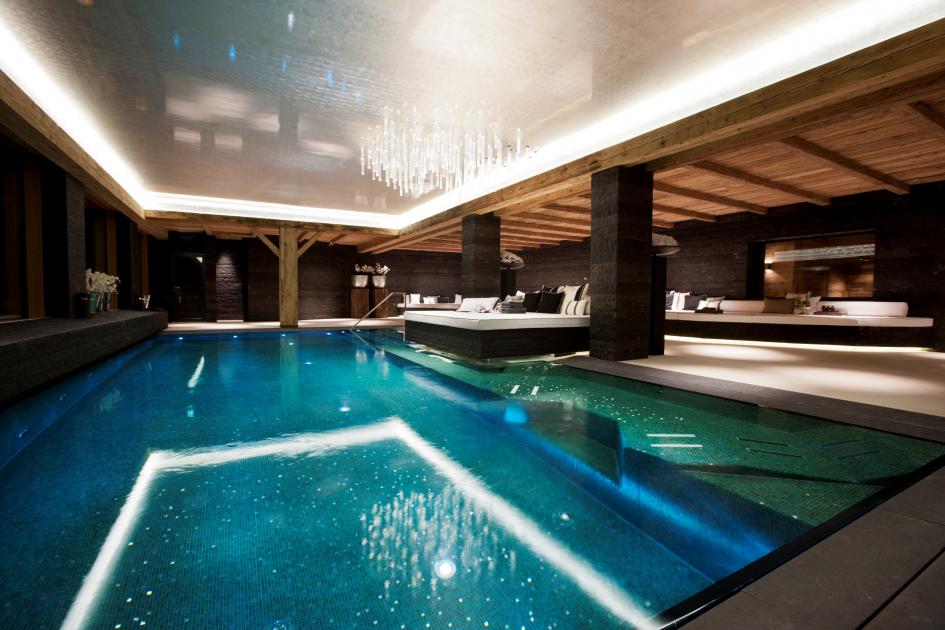 Chalet N also provides an expertly stocked wine cellar, notable not only for its selection of the finest wines but also for an interior design which transforms every visit into a true experience. What better position to enjoy great food and the finest selection of wines, but from the wine cellar itself!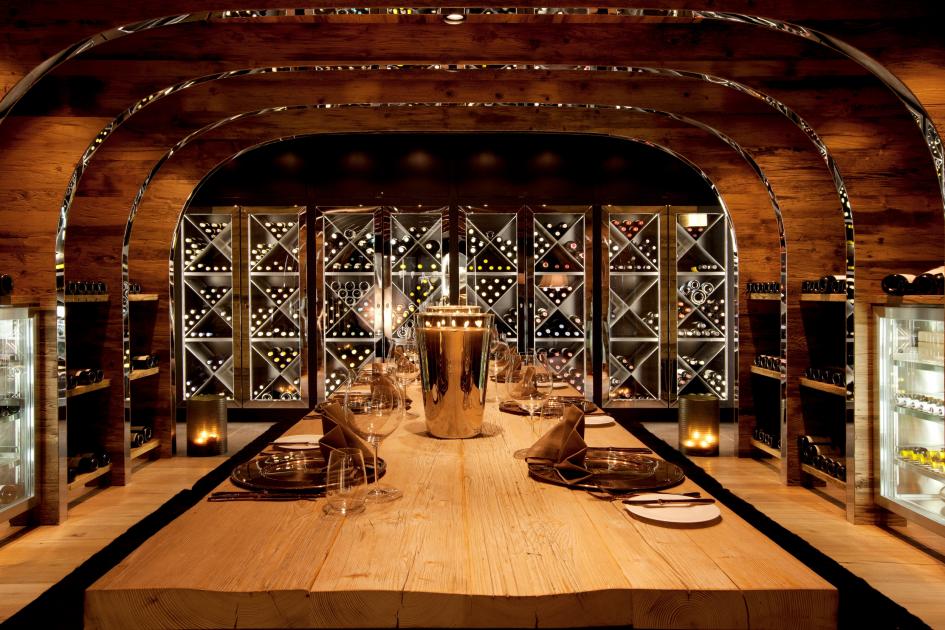 For anyone familiar with the Austrian resort of Lech, you will know that it is one of the pricier places to visit, but definitely worth every penny. With Chalet N setting you back €250,000 – €490,000 Euros for one week, it may have to be everyone's Christmas present combined!
At the very height of luxury within the ski rental market, these beautiful properties are sure to go quicker than the white rabbit….so don't be late when booking your dream holiday!
For any advice or to discuss your dream ski holiday requirements please contact one of our sales team at ask@ultimateluxurychalets.com or call us on +44 (0)1202 203653