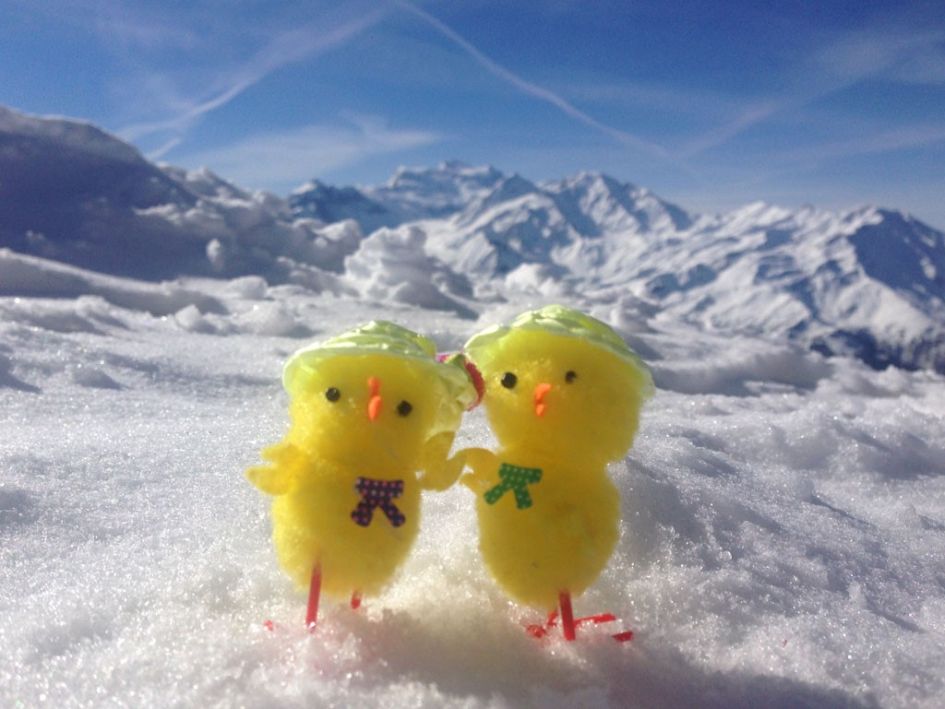 As the weeks go by and the snow continues to fall across the Alps some of you are looking to secure a last minute deal and get back out there. Or for those who want to get out to the Alps and enjoy some fabulous spring skiing and lap up the sun over long lunches and some chilled après ski drinks. Here is our selection of the best luxury Easter ski deals still available in some of Europe's best ski chalets.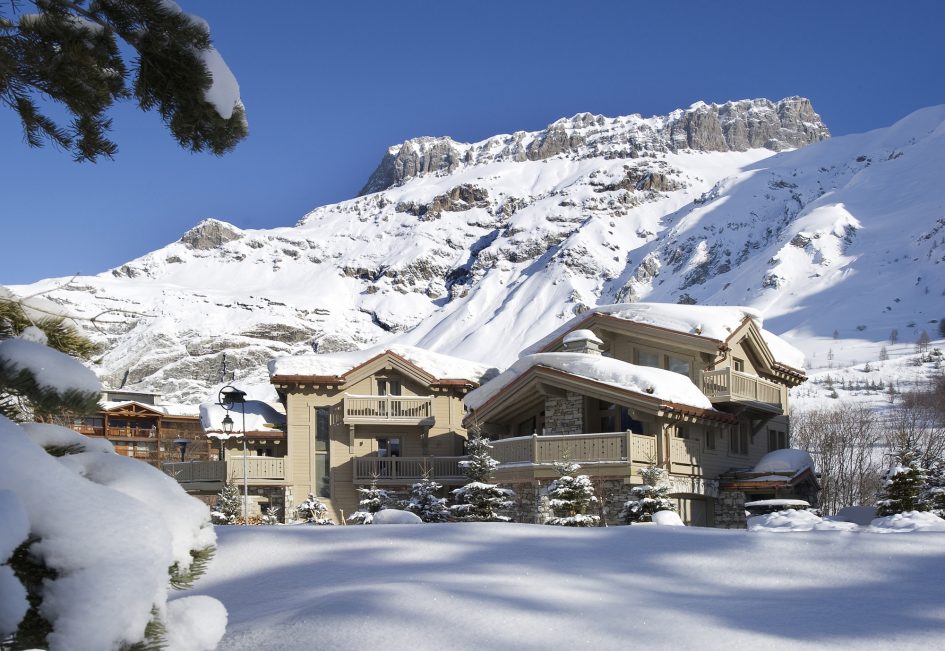 Luxury chalets in Val d'Isere are always a favourite for a last minute Easter ski deal. With the high altitude of the resort at 1850m and the ski area of L'Espace Killy has two glaciers, one in Tignes and the other in Val d'Isere. Chalet Black Pearl and Chalet White Pearl are very similar in design but have different interiors and furnishings. White Pearl is light and very airy whereas Black Pearl has a darker more traditional feel. Both Chalets come complete with their very own private indoor swimming pools.
1ST – 8TH aPRIL. was € 31,980, now € 18,000!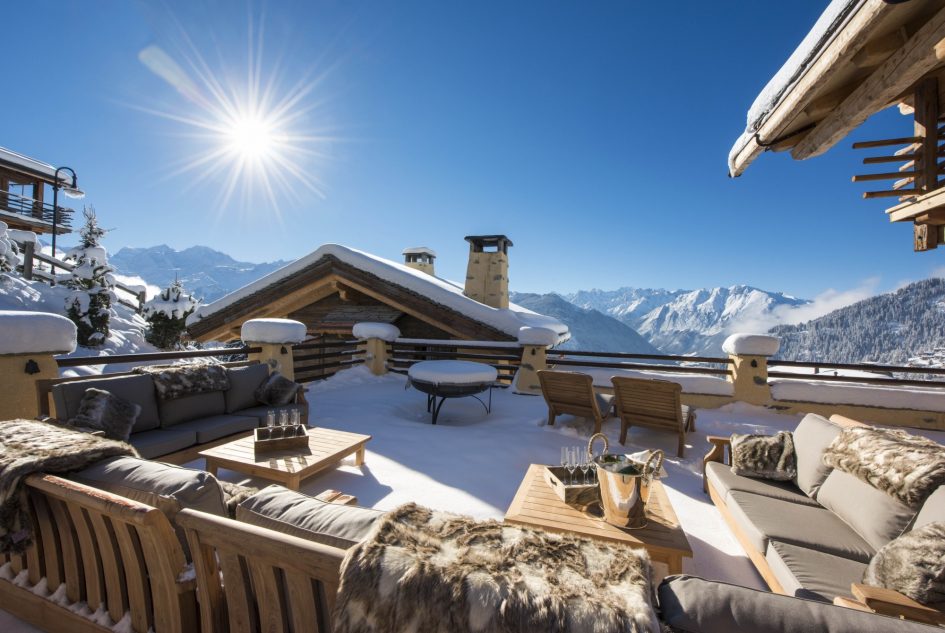 Chalet Chouqui is arguably one of Verbier's nicest luxury ski chalets and it is still available for the week of the 25th March. This amazing property is suitable for group of up to 20 people and comes with all of the facilities that you would expect of a luxury chalet in Verbier. The large indoor pool is big enough to keep both little and big kids entertained into the evening. The terrace is the perfect place to relax in the afternoon whilst drinking the complimentary house champagne.
25th March – 1ST aPRIL. was CHF 99,000, now CHF 75,000!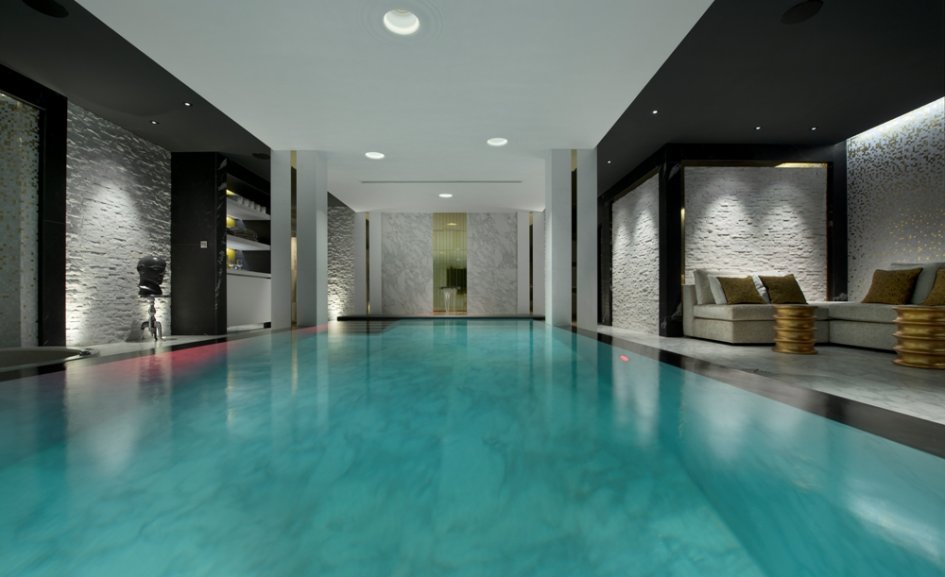 Great news for lovers of all things Courchevel 1850, one of the most stylish chalets, Chalet Le Blanchot has some great last minute Easter ski deals on over the coming weeks! Located just a short walk or chauffeured drive from the famous Bellecote piste and the centre of Courchevel 1850 guests can truly relax and unwind in the spacious, stunning, modern luxury chalet. Le Blanchot can sleep 12 guests over 6 stupendous rooms and offers those who love a modern feel in a luxury ski chalet a home from home. Le Blanchot also boasts one of the best private spas in Courchevel so there is plenty of pampering to be had after a day on the slopes of the Three Valleys.
31st March – 7TH aPRIL. was € 75,000, now € 70,000!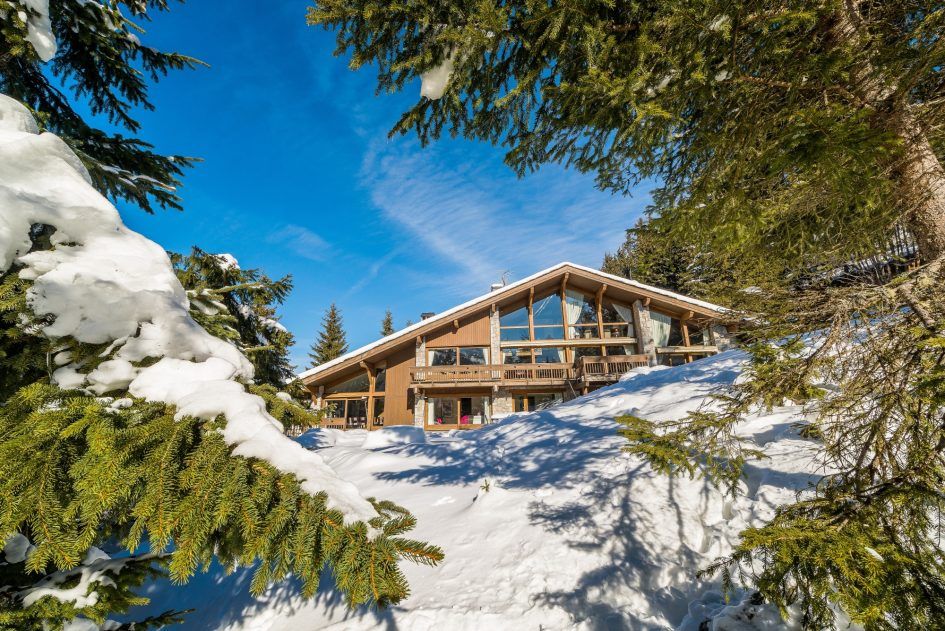 Easter skiing is the perfect time of year for those who like a morning of skiing followed by an afternoon of sunbathing and relaxing. Chalet Les Brames is perfect for such people as the large terrace area and garden is surrounded by trees offering you privacy and tranquillity. The large windows also allow light to fill the chalet and offer the perfect relaxing spot for enjoying a glass of the free-flowing house Perrier Jouet Champagne. The chalet can accommodate up to 14 people and is one of Meribel's best luxury chalets.
1ST – 8TH aPRIL. was £ 42,500, now £ 24,000!
8th – 15th aPRIL. was £ 39,900, now £ 22,000!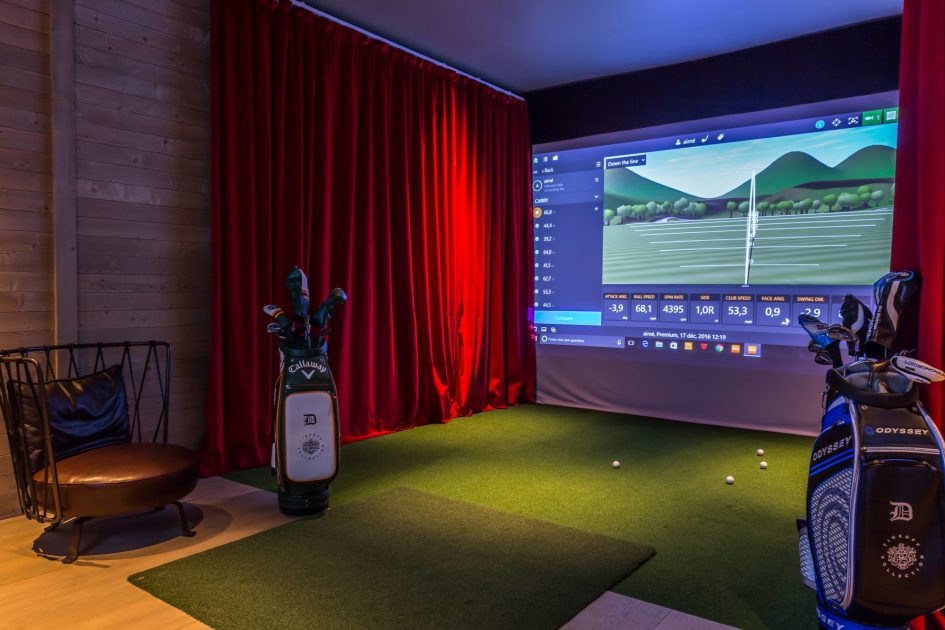 How many luxury ski chalets do you know of with their own F1 and golf simulators? Chalet La Datcha in Val Thorens has both of these amazing features and is still available for both of the Easter weeks. There are very few luxury chalets in Val Thorens so La Datcha VT is a real gem of a find. Val Thorens is the highest ski resort in Europe so if you want to be heading high late in the season it could be the perfect option for you. With a swimming pool, hot tub and its piste-side location, it is a great option for your luxury ski holiday at Easter.
31st March – 7TH aPRIL. was € 79,000, now € 59,000!
7th – 14TH aPRIL. was € 79,000, now € 59,000!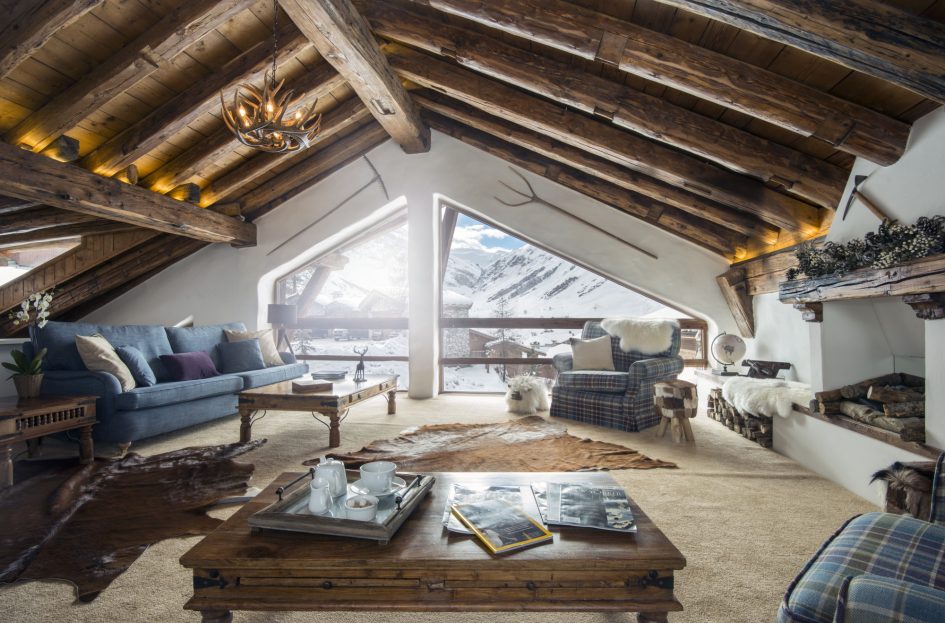 Who doesn't love a half price deal? Well the week of the 1st April in Chalet La Bergerie is offering just that. This beautiful, rustic chalet is the perfect cosy, homely base for your Easter ski holiday in Val d'Isere. The chalet has an outdoor hot tub, barrel sauna and some of the best views in the resort. The chalet can be booked by the room or for exclusive use. When combined with high standard of service and catering, it is the perfect place to spend your luxury Easter ski holiday with your family.
1ST – 8TH aPRIL. was £ 33,540, now £ 16,770!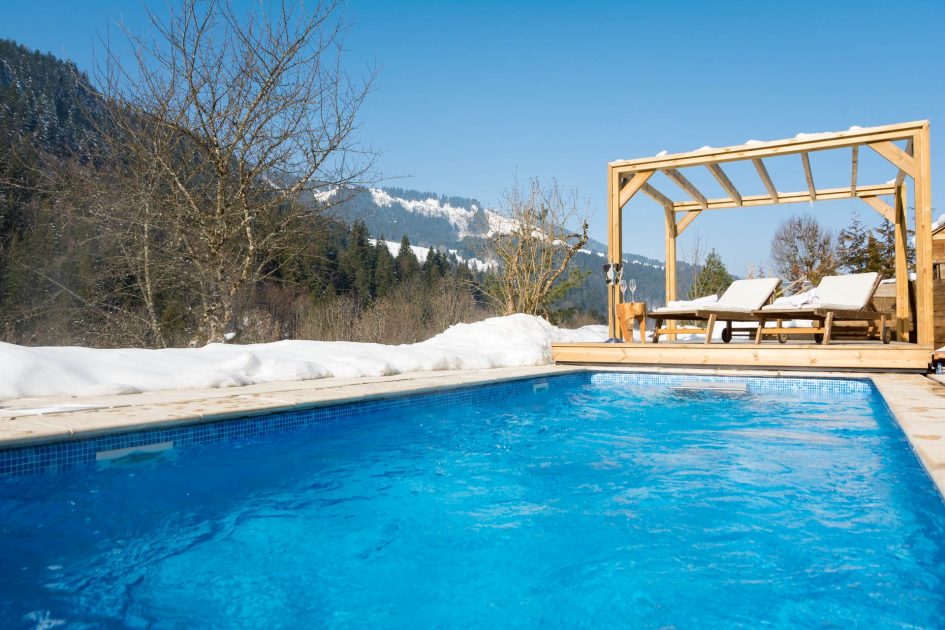 One of the main benefits of an Easter ski break is that you often enjoy more hours of daylight and warmer temperatures. After your day of skiing in Morzine and The Portes Du Soleil, Chalet Twenty26 is the perfect place to relax, particularly in the chalets outdoor swimming pool. If that doesn't take your fancy then you have a choice of a hammam, barrel sauna, hot tub, massage room and cinema room to enjoy. This beautiful luxury chalet really does have it all. Combine this with amazing gourmet cuisine created by your personal chef and you are all set for a great last minute luxury Easter ski holiday.
25th March – 1st aPRIL. was € 22,800, now € 17,900!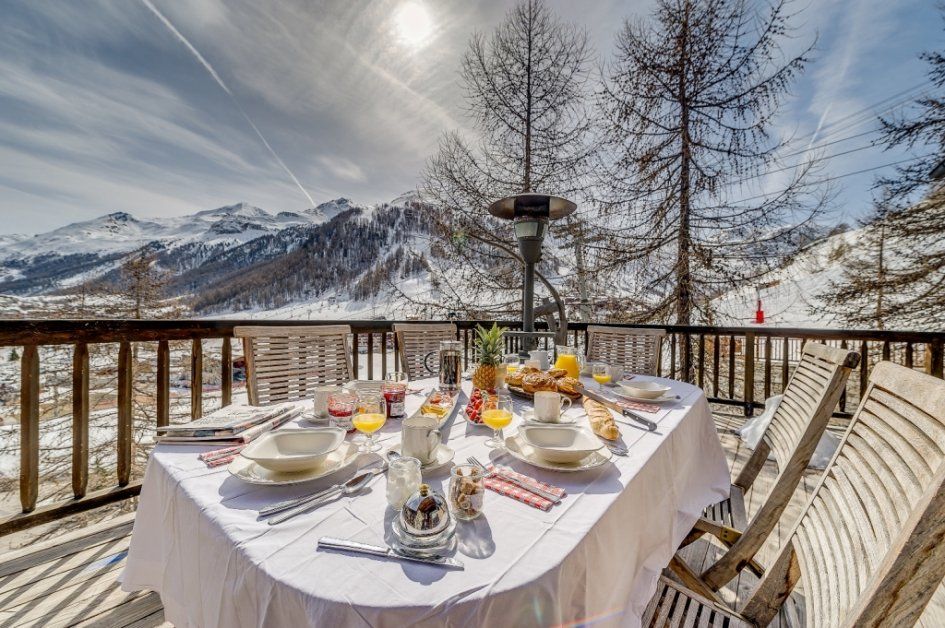 Chalet Montana is another luxury chalet in Val d'Isere which is surprisingly still available over Easter. This chalet is at the bottom of the famous Face piste and is in a private enclave with great views over Val d'Isere. The chalet has an indoor swimming pool which has windows overlooking the resort. This is especially special in the evening when you can see the twinkling of the resorts lights below you. Can you also picture yourself sitting on the terrace above enjoying afternoon tea in the heat of the afternoon sun?
1ST – 8TH aPRIL. was £ 37,000, now £ 23,000!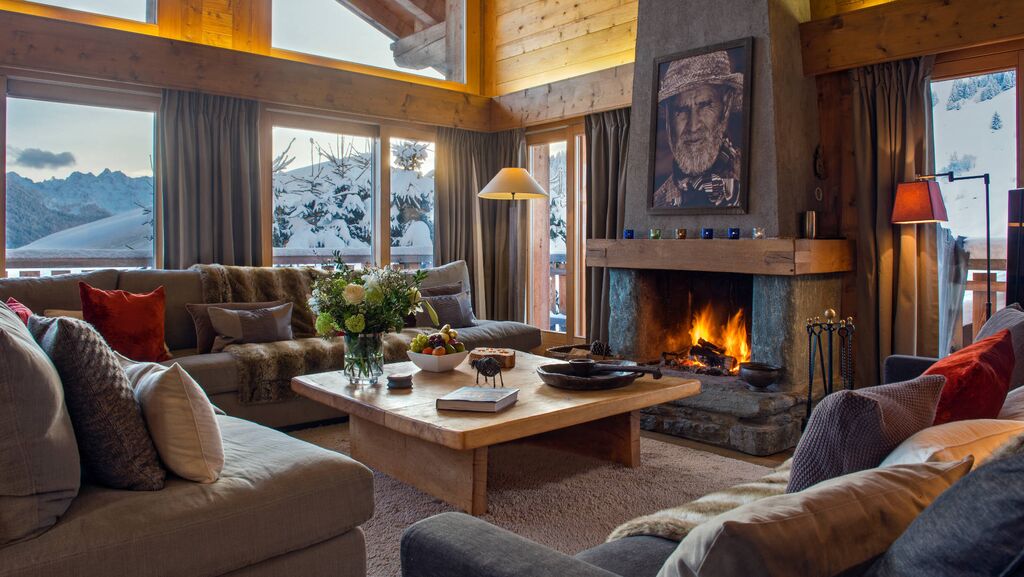 Chalet Pierre Avoi is another luxury chalet in Verbier which is still available for Easter. This chalet has great views and can sleep up to 16 people. The chalet has a large terrace which is great for admiring the views over Verbier. Verbier is a resort which is renowned for how much it attracts the sun so the spring is the perfect time to go and perfect your goggle tan!
1ST – 8TH aPRIL. was CHF 38,000, now CHF 29,500!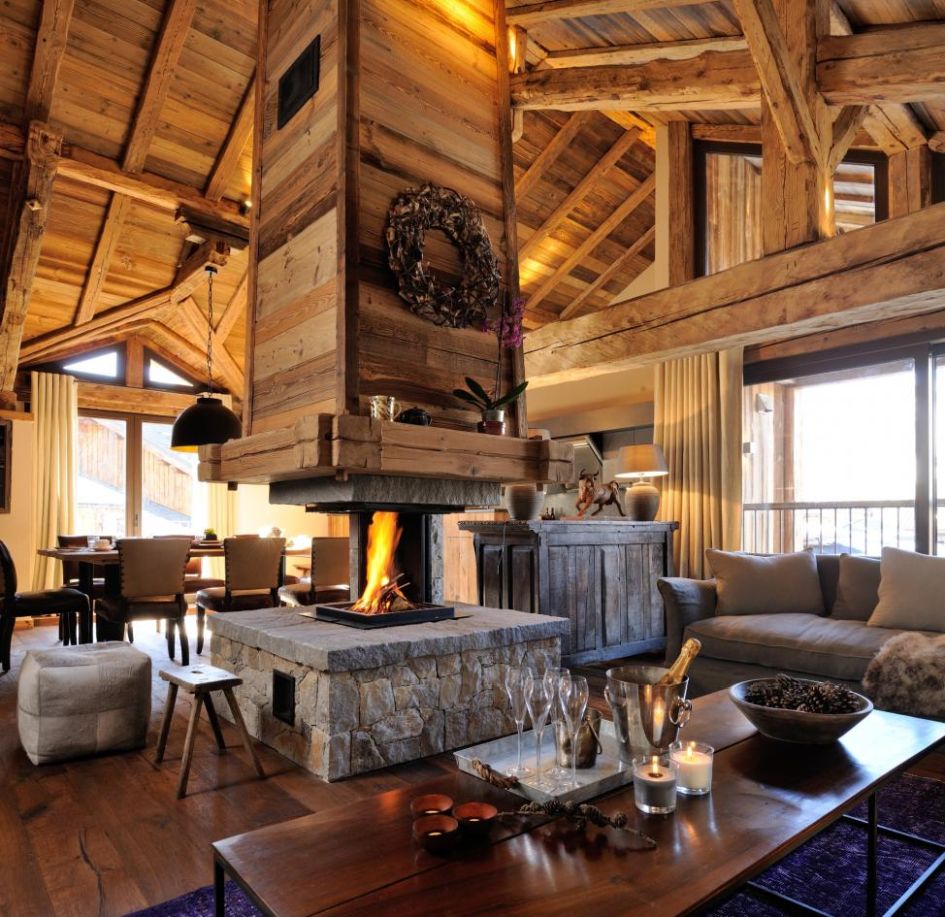 If you are looking for a last minute Easter ski holiday in the Three Valleys and you fancy something a bit different how about the stunning converted stable, The Ecurie. The Ecurie is one of the leading luxury chalets in St. Martin de Belleville, sleeping 8 in 4 gorgeous rooms, all fully en-suite. The Ecurie can really be defined as authentic luxury and has a reputation for some of the best catering and service in the business.
1ST – 8TH aPRIL. was £ 13,875, now £ 11,100!
So there we have it, the best luxury chalet deals for Easter. It's not too late to be booking to head off skiing for the week. Why not get in contact today to find out what is still available as things are changing on an hourly basis. You can call us on +44 (0) 1202 203653 or alternatively you can send us an email.