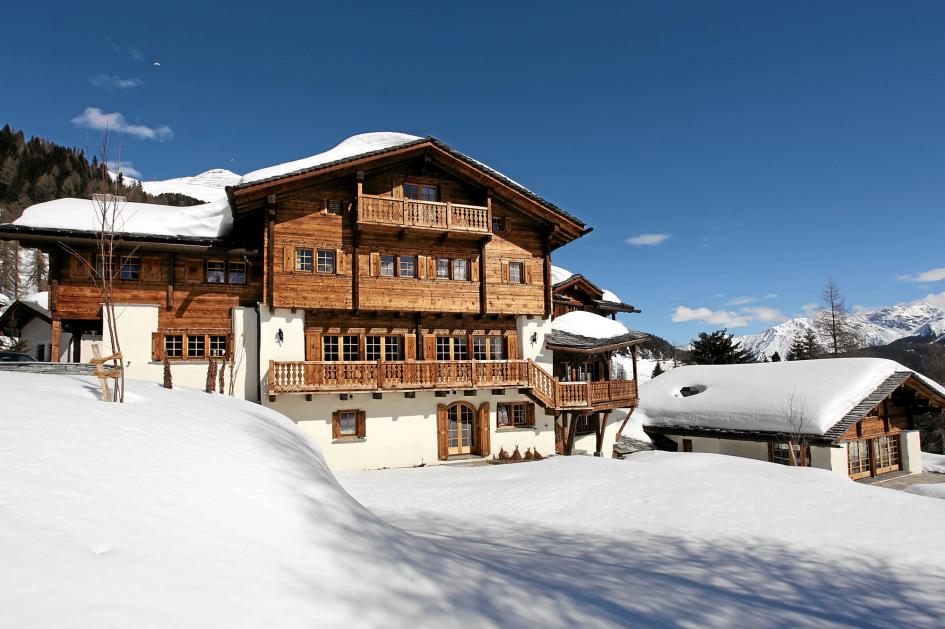 Would you like to take your children away on their first luxury ski holiday? Are you seeking the best ultimate family chalet for your magical week away? The Ultimate Luxury Chalets team have put together their favourite child friendly ultimate chalets, which they believe are a perfect haven to come back to after a day of skiing.
There's nothing quite like seeing those beaming smiles on the faces of your children from the moment they wake up to the last thing at night. Family ski holidays are to be treasured…..a winter wonderland full of fun, games and plenty of memories. Take a look at some of the best chalets for families that we offer in our Ultimate Luxury Chalets portfolio…..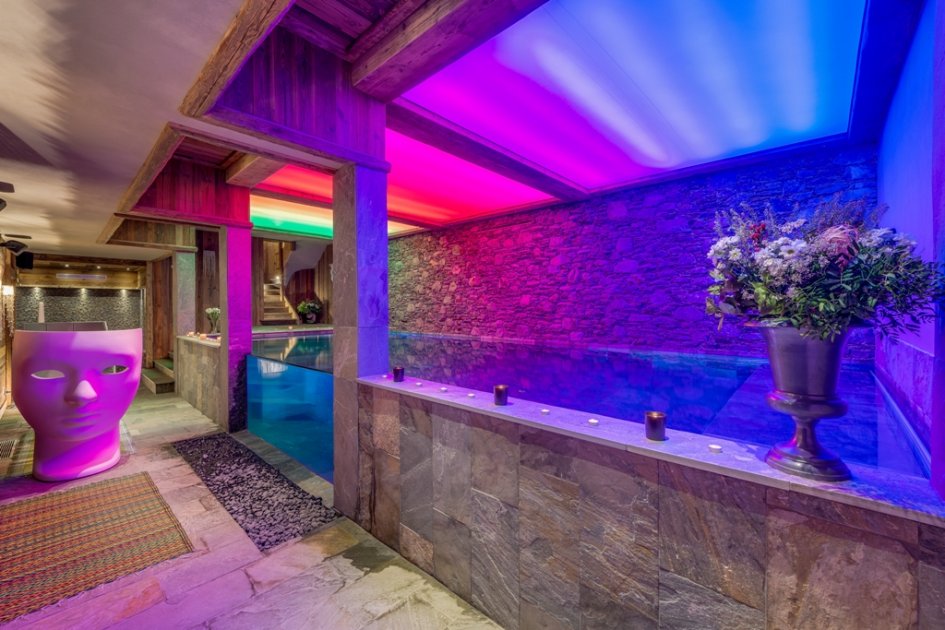 The spectacular Chalet Husky is ideal for your next child friendly family holiday to Val d'Isere. This large and unique chalet can accommodate an extended family perfectly with 7 en-suite bedrooms to accommodate 14. While the adults relax their muscles in the steam room, sauna or enjoy a massage on the automatic massage table, the children can have a fabulous time enjoying the indoor climbing wall or have a go at archery or rifle shooting. Not forgetting what every family desires on their luxury ski holiday to keep the whole family entertained …..a swimming pool. Chalet Husky doesn't just have a pool though, it has a vast one at 32m² with infinity waterfall and colour changing disco lights!
With full gourmet catering, complimentary drinks, a private in resort driver service until midnight and private airport transfers, you will most definitely not need to lift a finger on this luxury family ski holiday. However, what really puts the icing on the cake for your ultimate child friendly ski holiday is the specialist in-house nanny service which can be provided on request. Whether you wish for the nanny to come to the chalet to look after the young children for a home from home setting or collect the kids and take them to the spacious kid's club for fun filled days the choice is yours. To read more about the Val d'Isere childcare experience, take the time to read the blog from our Director Andy who took his young family on a ski holiday with this operator in March 2017.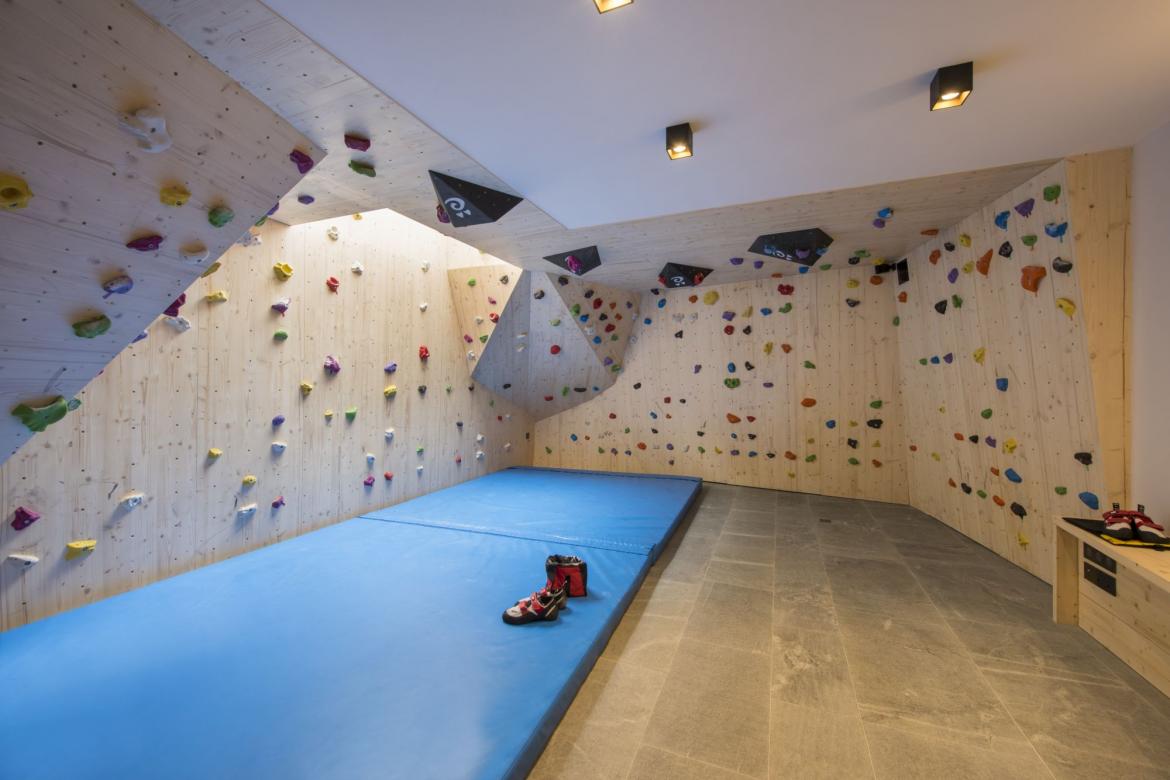 Meribel, the French ski resort in the Alps where the Brits in particular love to go to for their luxury family ski holidays. Combine the stunning Chalet Alpaca with this ever-popular ski resort and you will find yourself with the perfect family ski holiday. Situated in an enviable location above Meribel Village and only 100 metres from the piste, this ultimate chalet offers everything you could possibly wish for to make this your ideal child-friendly ski holiday. Chalet Alpaca wows on arrival with a stunning outdoor swimming pool and hot tub and then continues inside where you will find a beautiful and luxurious, modern mountain home.
This spectacular chalet offers an abundance of facilities for all ages, including a sauna, Hammam, massage room, cinema room and games room with pool table. The piece de resistance though has to be the climbing room. With a fabulous team of staff and so many amenities to keep the whole family entertained from young to old, you know even you (the organiser) will be able to sit back relax and enjoy this magical ultimate ski experience.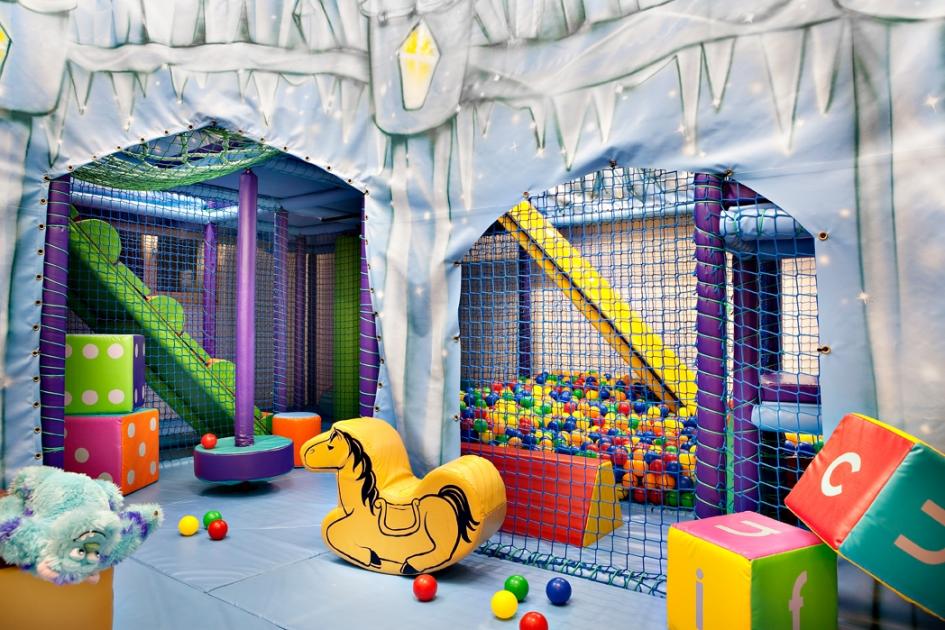 Are you looking for the ultimate luxury family chalet in Switzerland for your next family ski holiday? Look no further than Chalet Tivoli Lodge. Offering ski in ski out and located on the exclusive Paludastrasse. From the moment you step through the door, you won't want to leave again. The dedicated staff on hand will make sure you and your whole family will have an unforgettable experience by providing a stunning full gourmet chalet experience.
Once again, Chalet Tivoli Lodge offers an incredible number of facilities alongside an elite service team. This delightful ultimate mountain chalet offers 6 stunning bedrooms and a further delightful children's dormitory, taking the capacity of the chalet to 16 guests. This is a rather special chalet which truly caters for children as they have thought of everything, even offering a two-storey indoor soft play gym for up to 20 kids. While the kids are having hours of fun, make sure you make the most of the luxury amenities, including an indoor swimming pool with jet stream, air-jet massage Jacuzzi, sauna, stone steam room and an extensive wine cellar where you can head to pick out that perfect pre dinner tipple.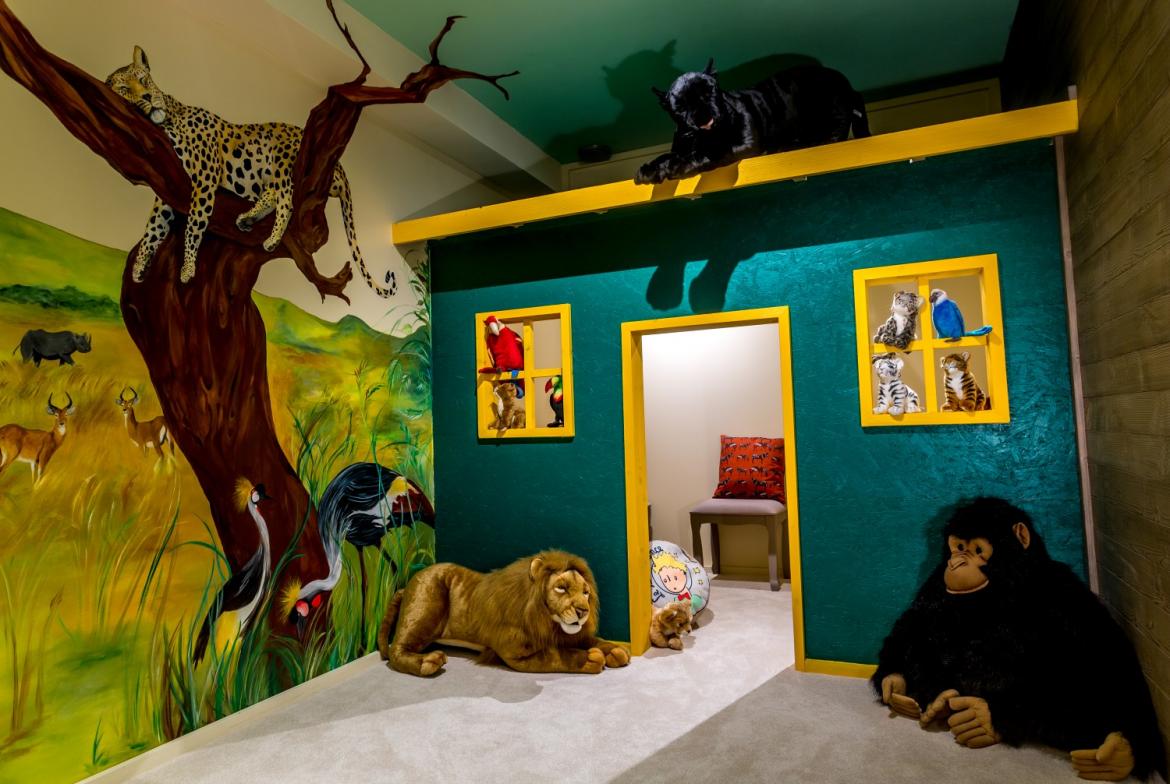 Do you love taking the children to Val Thorens, Europe's highest ski resort, for your yearly family ski holiday but can never find the perfect child friendly chalet? You need not worry anymore, with the stunning Chalet La Datcha offering everything you could possibly wish for.
This very special 1,200 m² luxury chalet offers an indoor swimming pool, indoor Jacuzzi, outdoor hot tub, Hammam, sauna and massage room – the perfect combination of facilities for relaxing after a day of exploring the Three Valleys. If you love sitting down to a movie in the evening but can never decide on which one, not to worry as this ultimate family friendly chalet offers not just one but two cinema rooms, to keep all 15 guests happy.
Is anybody in the family a particular fan of golf or Formula 1? If so, then they will be in heaven as they can enjoy playing a round of golf, even on holiday in the mountains, by using the golf simulator. Follow this up by racing a car around your favourite track on the very special Formula 1 simulator. I can assure you that hours of fun will be spent enjoying both of these special features.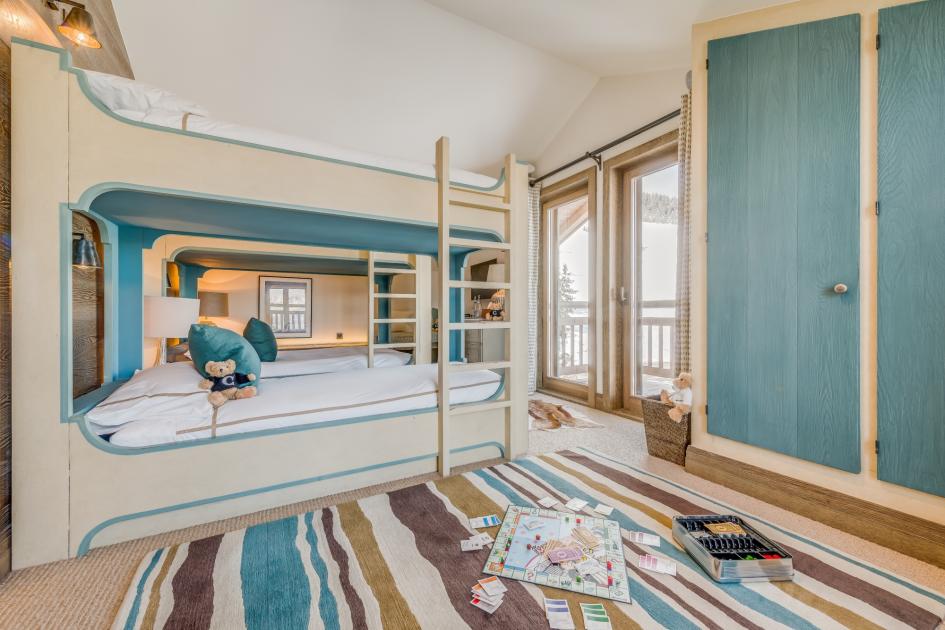 Located in the prestigious Courchevel 1850, Shemshak Lodge is a dream chalet for an ultimate family ski holiday. Positioned on the Dou du Midi red piste offering ski in ski out access and enviable views over the valley, still being within walking distance of the famous Courchevel 1850. You can understand why this stunning luxury chalet gets fully booked up every year.
With an exceptional concierge team on hand from start to finish, a team of up to 7 chalet staff to deliver high quality service throughout your stay and a tailored menu specific to your requirements, you know that this family ski holiday will be one to cherish. It won't just be the service and the location which makes you want to re-book though, what with a whole floor dedicated to wellness and relaxation, where you will find a large swimming pool, Jacuzzi, sauna, Hammam and gym. When it is finally ready for the children to head to bed, you can be rest assured that they will be running to the beautiful bunk bedroom where they will find their very own Charlie bear waiting for them to snuggle up with.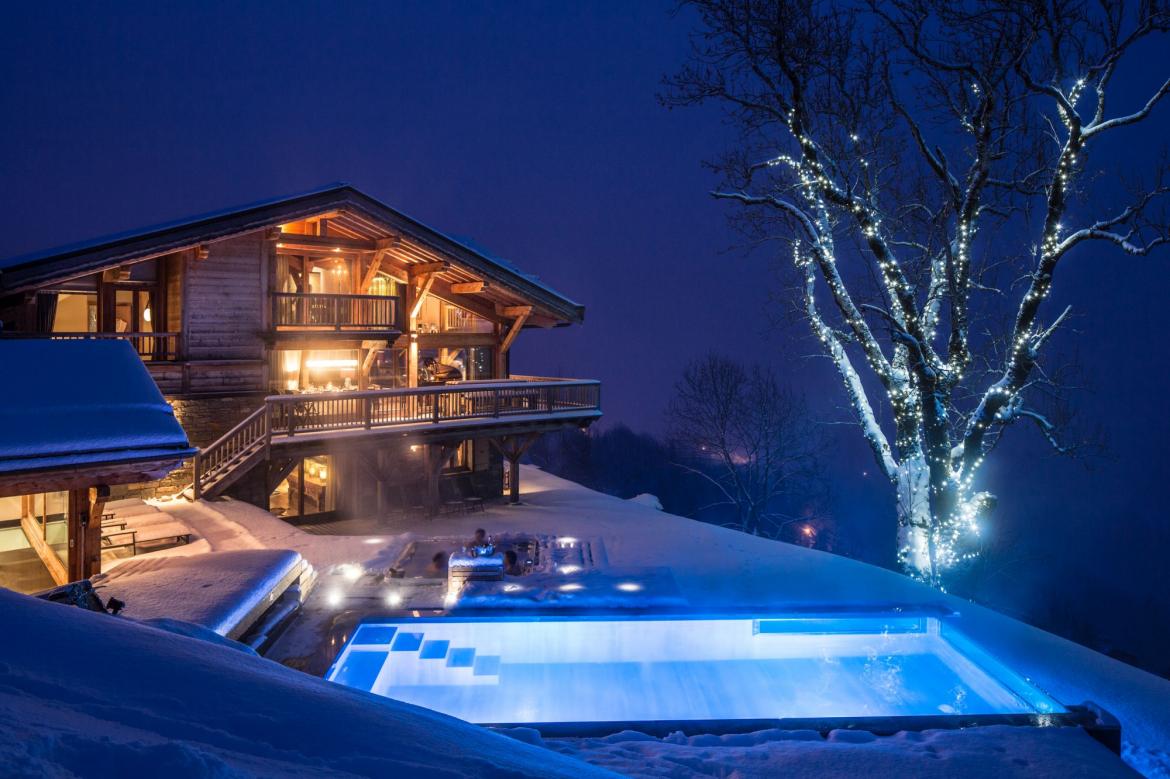 If you love the Portes du Soleil ski area and are looking for the ultimate chalet which is great for families then Chalet Grande Corniche in Les Gets is ideal for you. You can be reassured that after you have enjoyed the 650km of slopes that the Portes du Soleil offer, the whole family will continue to be thoroughly entertained back at this ultimate abode.
This stunning and stylish chalet is like a tardis, spread over 4 floors. With an incredible outdoor infinity swimming pool, outdoor Jacuzzi, glass sauna, large cinema room with two tier floor, snooker table, darts board, grand piano and a wine cellar, there really is nothing more you could wish for from this idyllic family chalet. Or is there?! Well how about a fantastic fun slide which takes you from the bar area all the way down to the wine cave. Having had the pleasure of using this unique feature I have to say teenagers and "big kids" alike will love this amenity.
So there we have it! Did you have a favourite for your next ultimate family ski holiday? Which chalet's facilities do you believe would best suit your family needs?
If any of these chalets have caught your eye or if you would like to discuss other family focused chalets within our Ultimate Luxury Chalets portfolio then please do not hesitate to give the team a call on +44 1202 203 653 or send us an email as we would love to help you plan your next ultimate ski holiday.