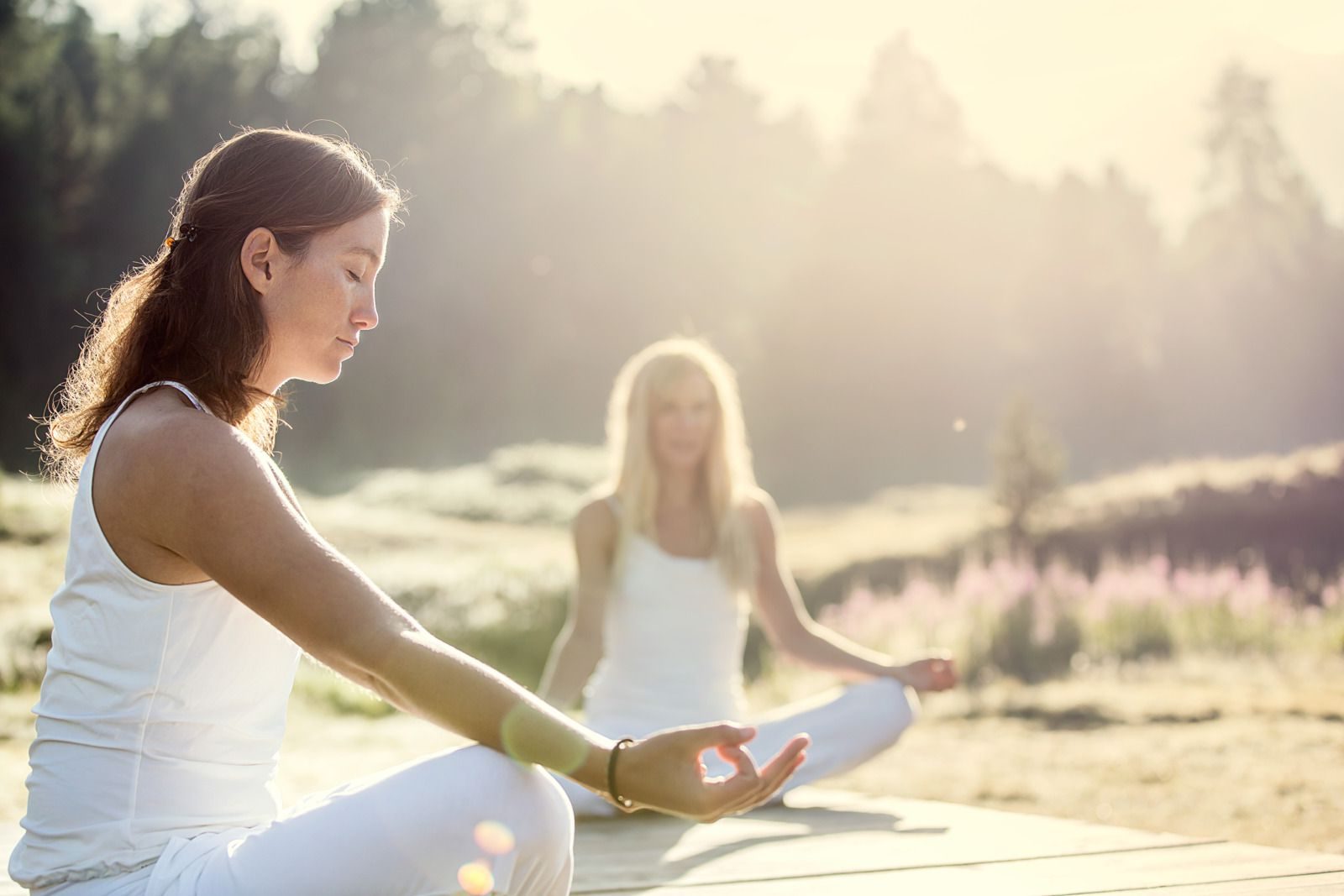 Yoga is described as "a physical, mental, and spiritual practice or discipline which is amplified when it is done in an inspiring place". Could this be the reason that yoga is taking off in the Alps? Popular during both the winter and summer months, yoga in the mountains is very popular as a way to relax mentally while continuing to work out and build stamina.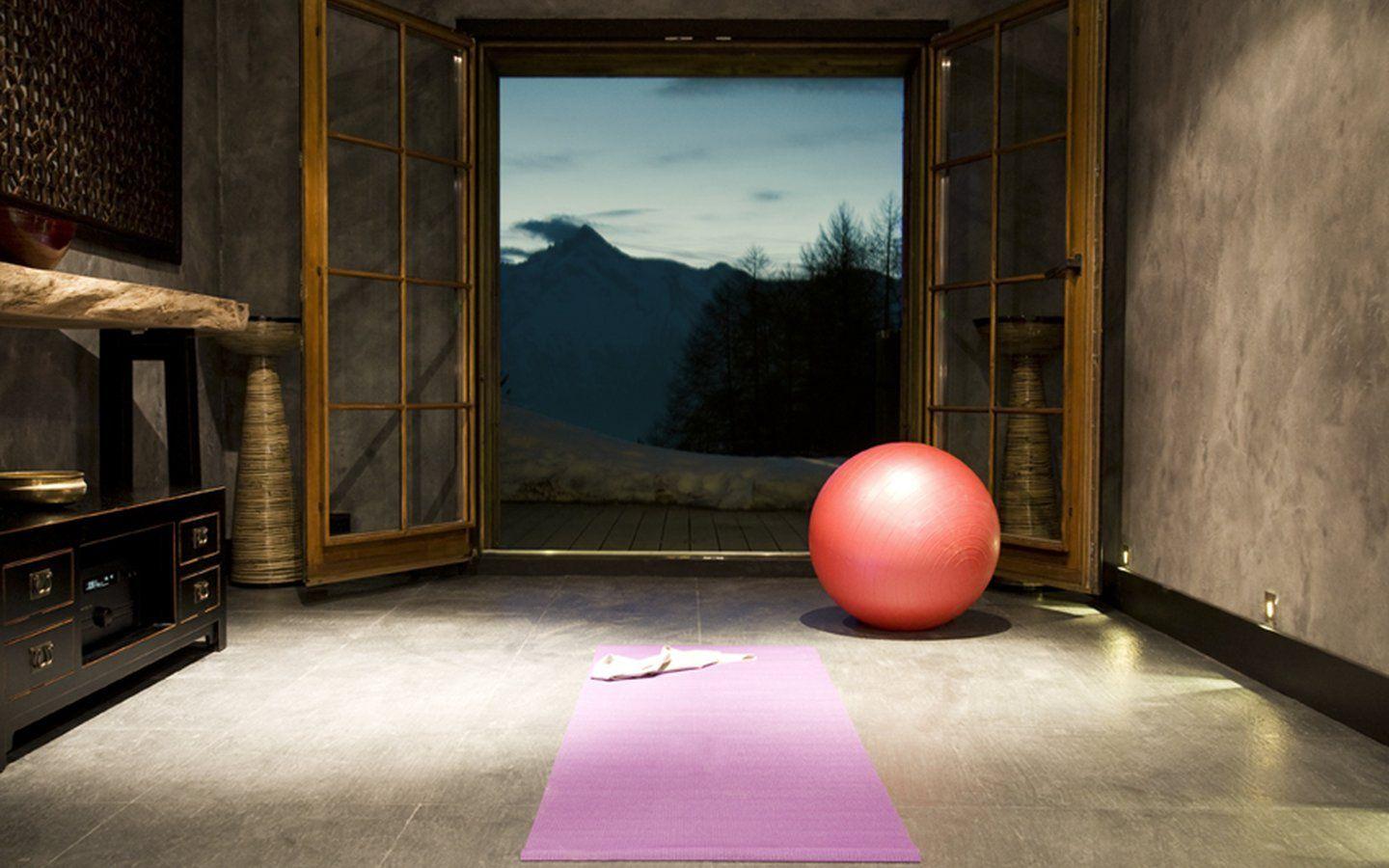 After a fun day of skiing with family or a group of friends, a great way to end your day and find space for yourself is a relaxing yoga practice in your luxury ski chalet. Stretch out any overworked muscles, and take time to appreciate the moment. Where else can you undertake your daily practice with such fresh air and stunning views!?
A number of the chalets in our portfolio boast their own yoga studios amongst wider wellness facilities, from ski chalet swimming pools to outdoor hot tubs and traditional saunas. The best ski resorts in the Alps all offer expert yoga instructors to help you take the opportunity to refresh and rebalance, many of whom will visit you in your luxury chalet for a private yoga or pilates session either before or after a day on the slopes. Truly take the opportunity to look after your body and mind on your ski holiday, and speak to your concierge about also organising a reviving massage or treatment in your chalet for a wholly relaxing experience.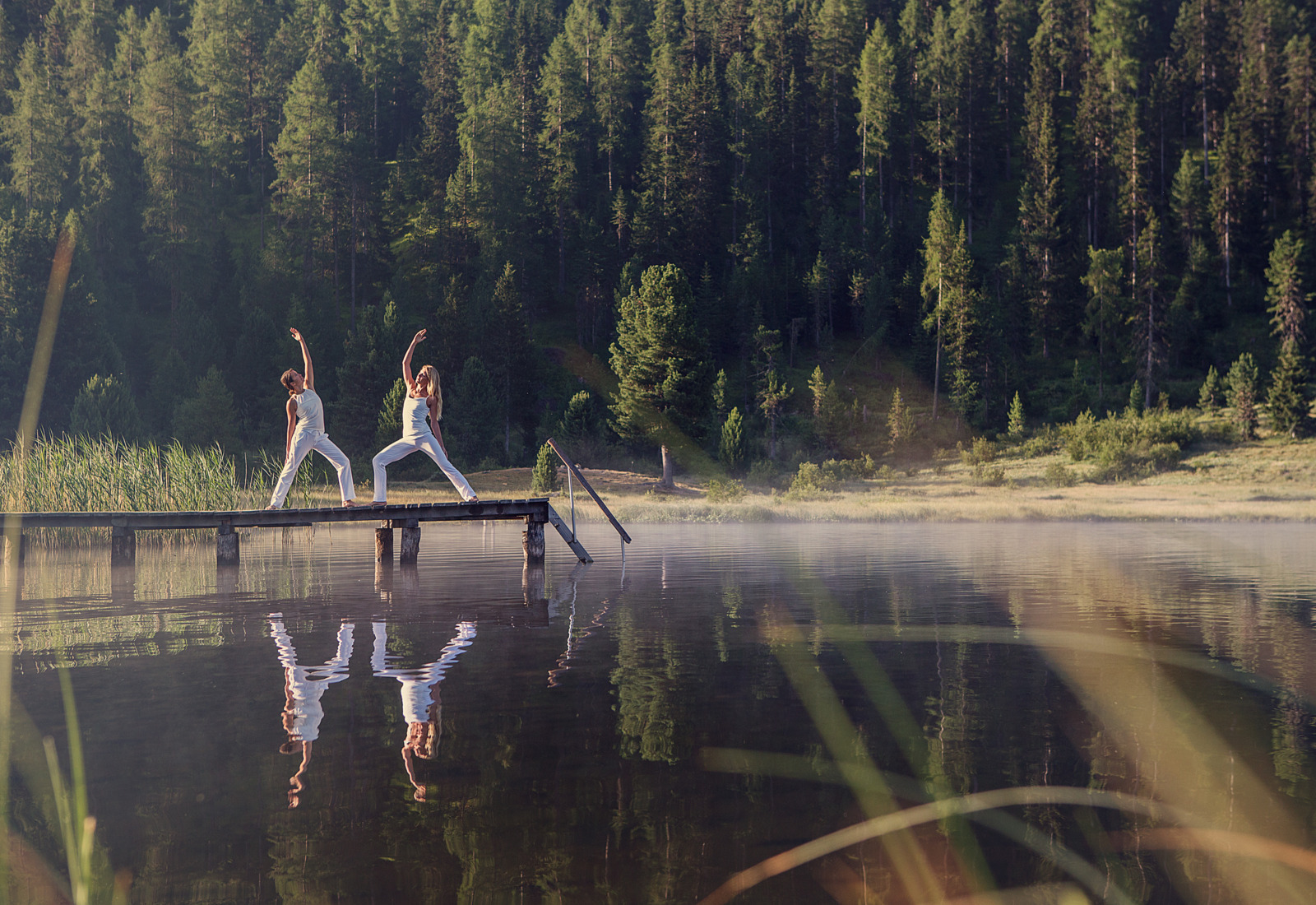 Beautiful sunny weather and blue skies ensure that yoga enthusiasts can truly make the most of the mountains on a summer yoga holiday in the Alps. Accompanied by the sounds of cowbells and singing birds, practicing yoga in the mountains is the perfect way to immerse yourself in nature during daily practice. Surrounded by indomitable alpine peaks, it's a moment to feel both uplifted and grounded.
In the summer months, yoga goes hand in hand with the tranquillity of the mountains. Yoga sessions can comfortably take place outdoors, encompassing the beautiful, spectacular, natural setting of the Alps. Numerous ski resorts now host yoga festivals during the summer, bringing together professional instructors from across the world, and offering a whole array of workshops and experiences to explore. Suitable for all abilities and experience levels, a yoga festival in the Alps is a great way to meet fellow yoga enthusiasts and deepen your practice. One of the best known is the Chamonix Mont Blanc Yoga Festival, established almost a decade ago.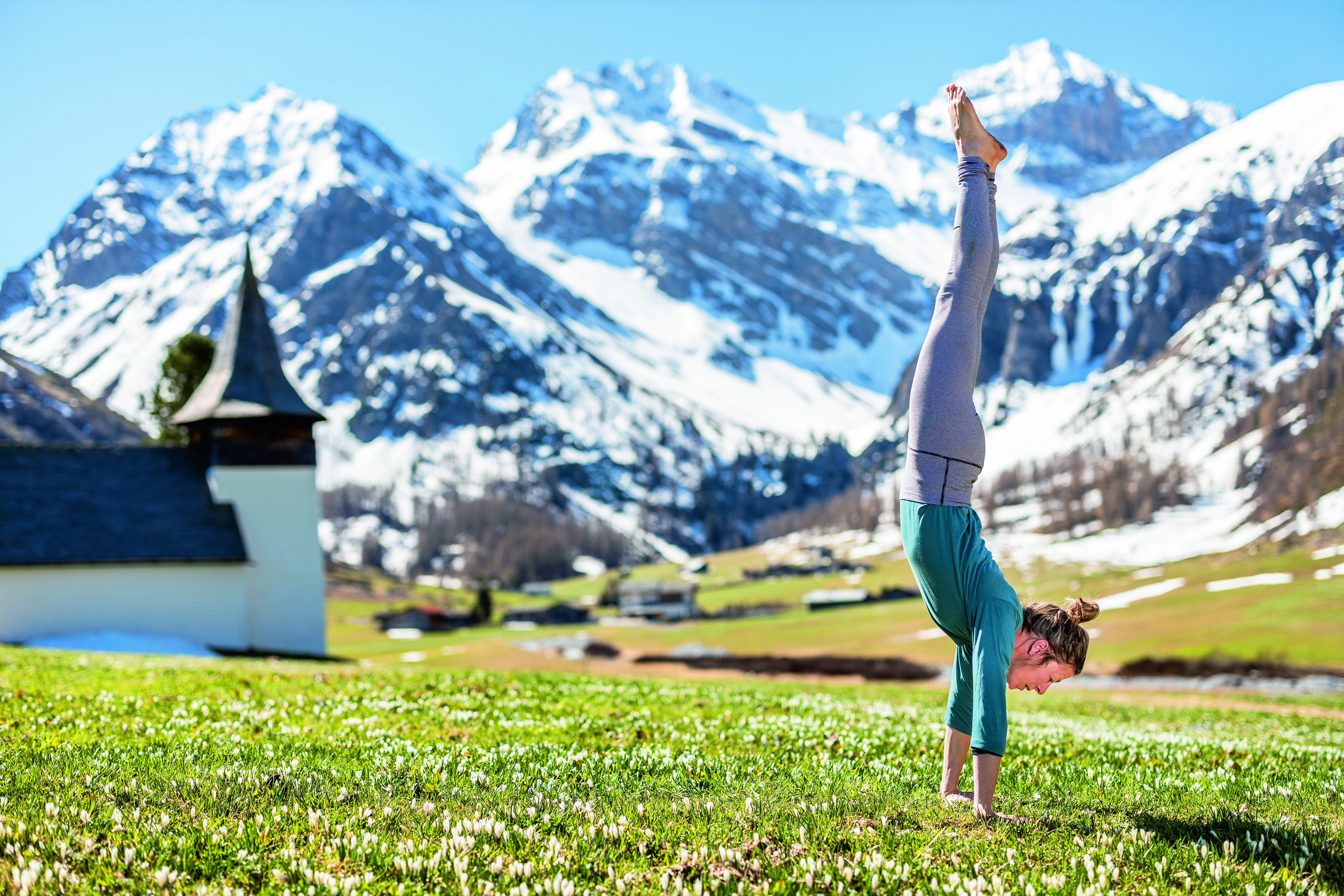 Alternatively, begin your day in the best possible way, with a reviving sunrise yoga session above Verbier, at Mont Fort, or find your centre with paddleboard yoga on Lac Montriond in Morzine. If you really want to immerse yourself in the spectacular natural world of the mountains take a combined yoga and hiking holiday in the Alps.
Many of the chalets in our portfolio are available for both summer and winter rental; prefect no matter which season you'd prefer to experience the unique joys of yoga in the Alps. We also offer a wider collection of summer chalets through our sister brand, Alps In Luxury, across all of the best European summer alpine resorts.
Chalets for a Yoga Holiday in the Alps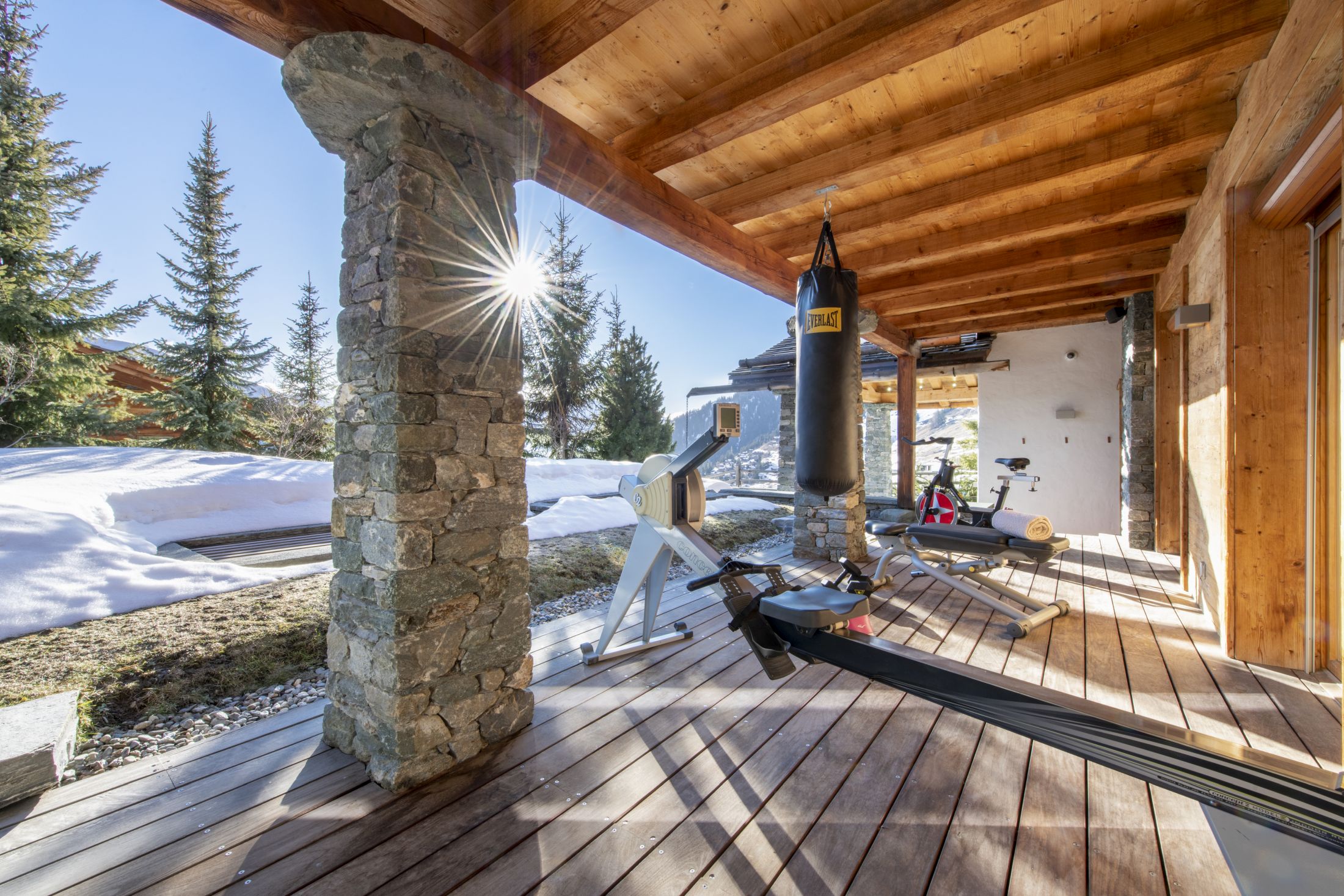 For a stunning alfresco yoga session or workout, it doesn't come much better than the terraces of Chalet Spa in Verbier. You'll also find an indoor pool, hot tubs, a sauna, hammam and massage treatment room; this aptly name chalet really does provide the full wellness experience and is perfect for a yoga holiday to Verbier.
View Chalet Spa in summer on Alps In Luxury.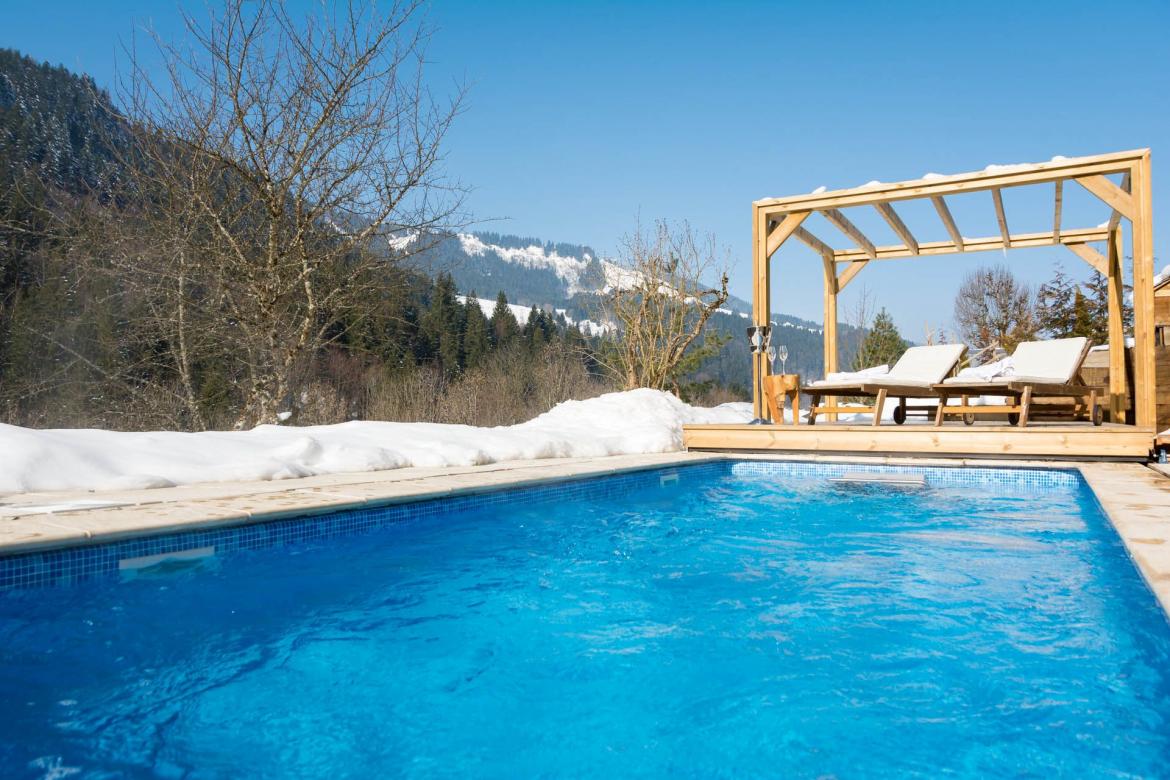 Tucked away in an idyllic location, yet close to the centre of Morzine, Chalet Twenty26 is a stunning property in winter and summer. The generous outdoor terrace with panoramic views, is the perfect place for a spot of mountain yoga in the sun. The outdoor hot tub and barrel sauna, as well as the chalet's heated swimming pool, continue the wellness theme, ensuring this luxury chalet is a haven of relaxation in summer or winter.
View Chalet Twenty26 in summer on Alps In Luxury.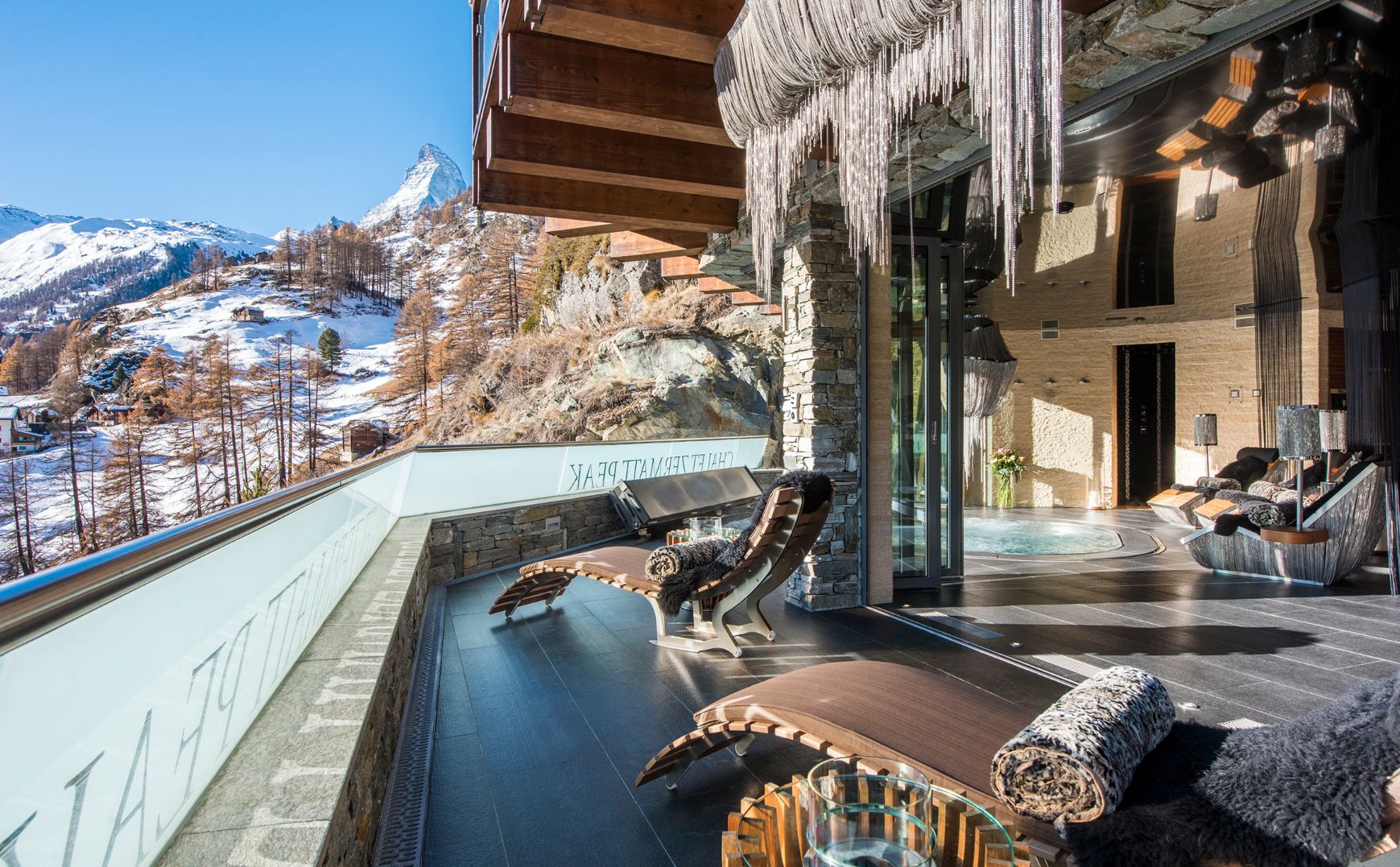 The huge indoor-outdoor wellness area in Chalet Zermatt Peak is a beautiful and unique spot for mountain yoga with views of the Matterhorn. For a holiday that offers a truly reviving experience, Chalet Zermatt Peak is one of the best chalets in the Alps. Experience 6 floors of complete luxury and 5* service to match, just minutes from the vibrant village centre.
View Chalet Zermatt Peak in summer on Alps In Luxury.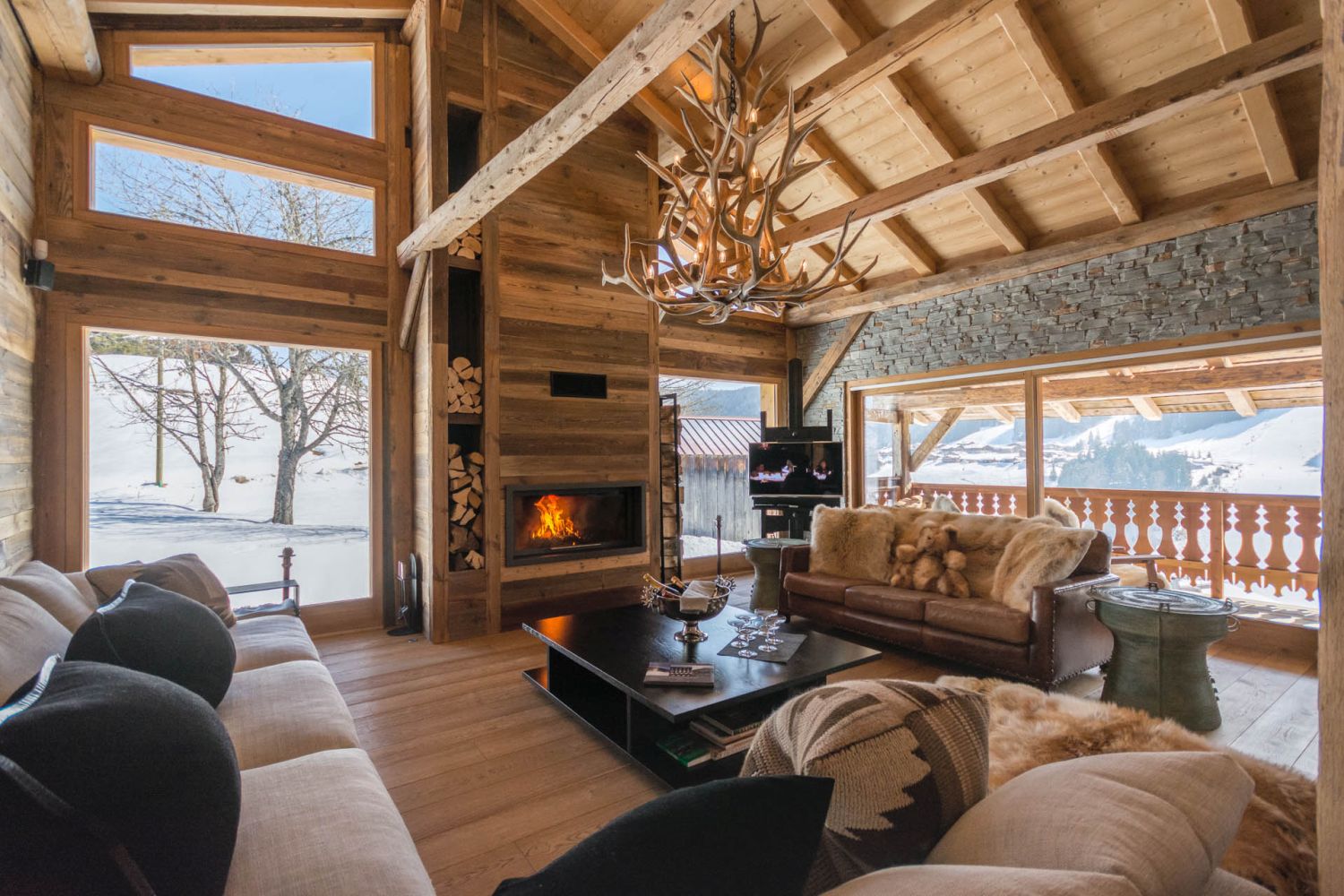 The large terrace and balconies at Ferme de la Corderie make this the perfect property to reconnect with nature and enjoy a spot of alfresco yoga in the Alps. The secluded location also means it's an ideal yoga retreat to escape from it all. You'll find an outdoor hot tub and a sauna in the garden's mazot, for next level wellness and relaxation!
View Ferme de la Corderie in summer on Alps In Luxury.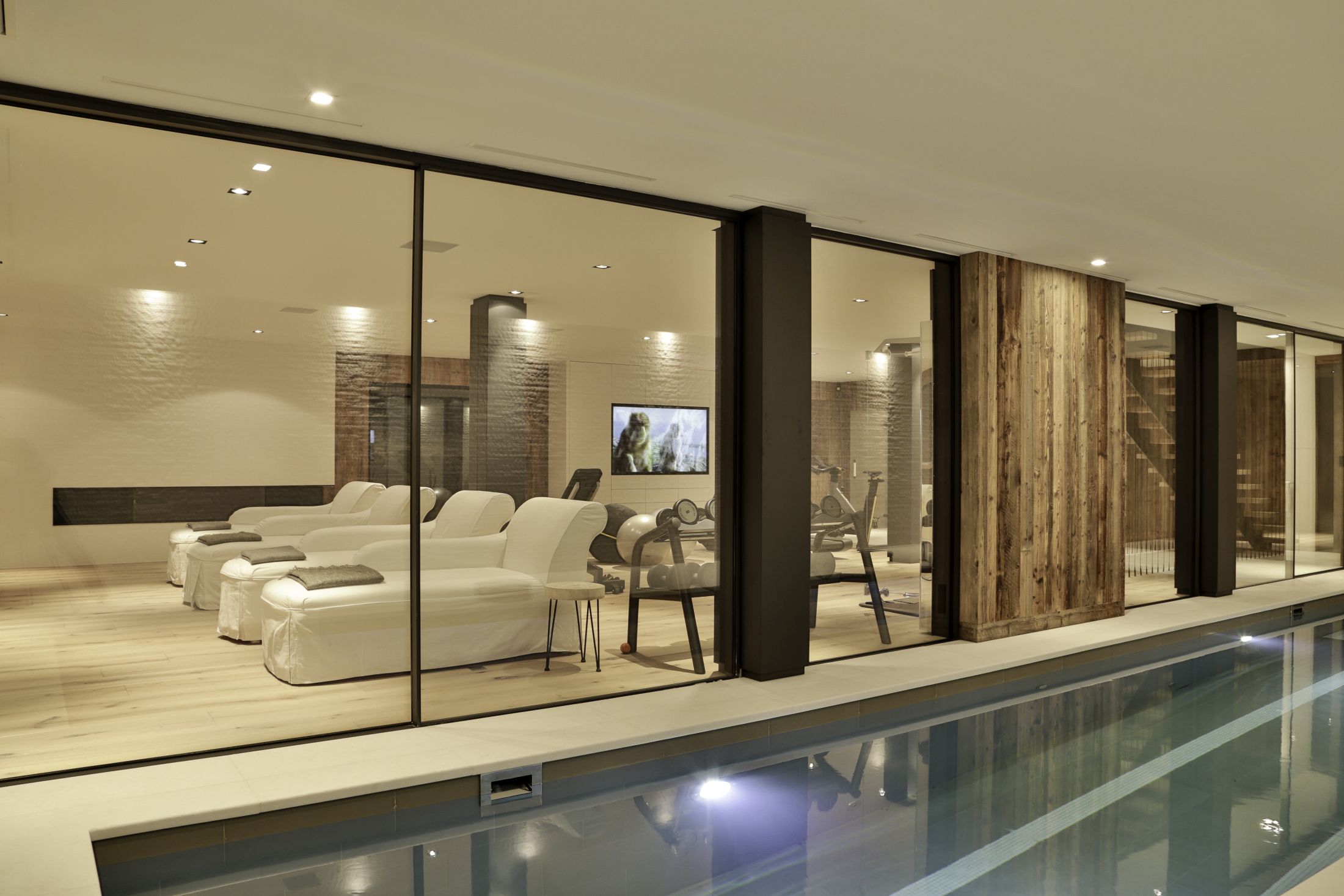 Luxury chalets in Megeve don't come much more beautiful than Fermes à la Leonthine. This exceptional chalet boasts a full suite of wellness facilities, including a large fitness suite with everything you need to work out and enjoy some in-chalet yoga in the Alps. Located in the hills above resort, views stretch down the valley and you can enjoy a completely private holiday with loved ones. In summer, the gardens and surrounding countryside transform into verdant pastureland, with plenty of room to partake in some alfresco yoga in the mountains.
View Fermes à la Leonthine in summer on Alps In Luxury.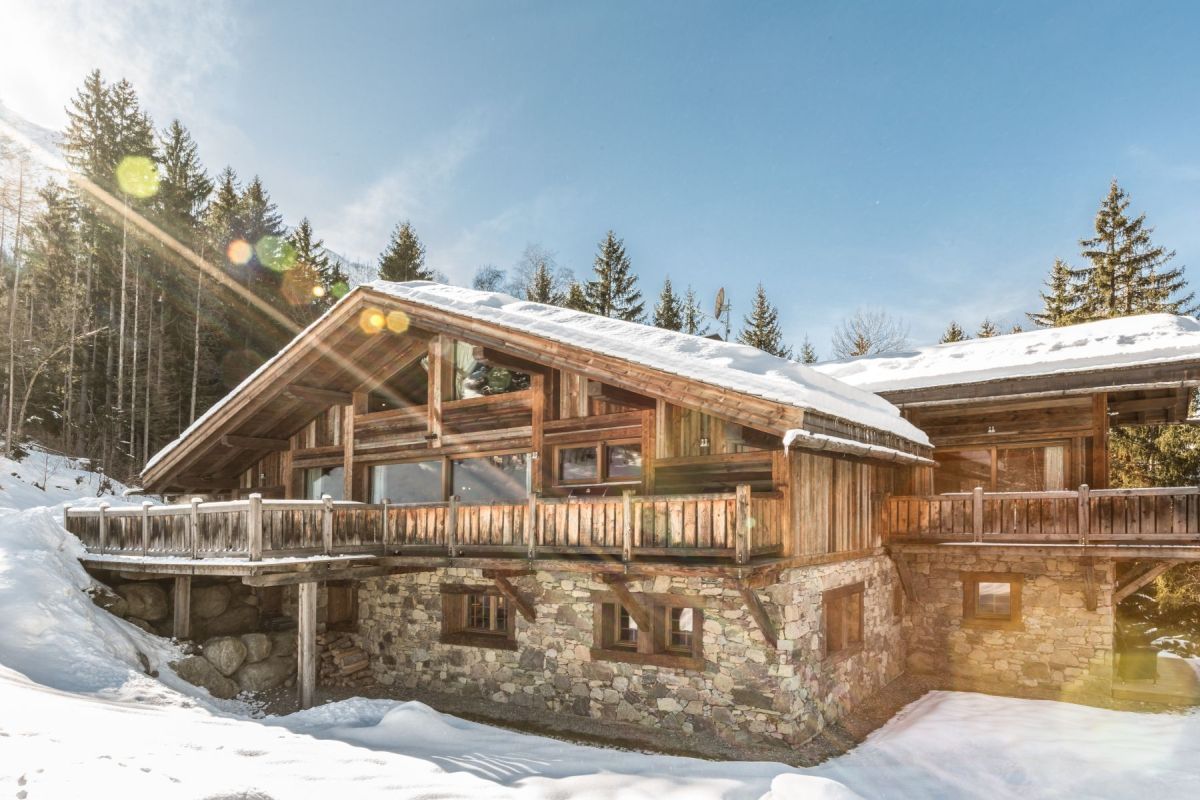 Exuding traditional alpine charm, Chalet Amazon Creek is a beautiful property for the whole family to spend quality time together. You'll find a generous spa with a hot tub, sauna, hammam and massage room, as well as plenty of space to lay down your mat for some alpine yoga. To fully reenergise, the large gardens and terrace mean there's a number of beautiful spots to enjoy some outdoor yoga in the Alps; nestled amongst the trees and with a stream trickling past nearby, it's tough to envisage a more beautiful location. During the summer months, make the most of the chalet's stunning outdoor swimming pool!
View Chalet Amazon Creek in summer on Alps In Luxury.
The mixture of the stunning scenery and the luxury of the chalets in our portfolio make yoga in the Alps the perfect choice if you are a yoga enthusiast or simply want to learn a new skill. If you are interested in booking one of these stunning luxury chalets in winter or in summer, then email or call us on +44 1202 203653 to discuss.