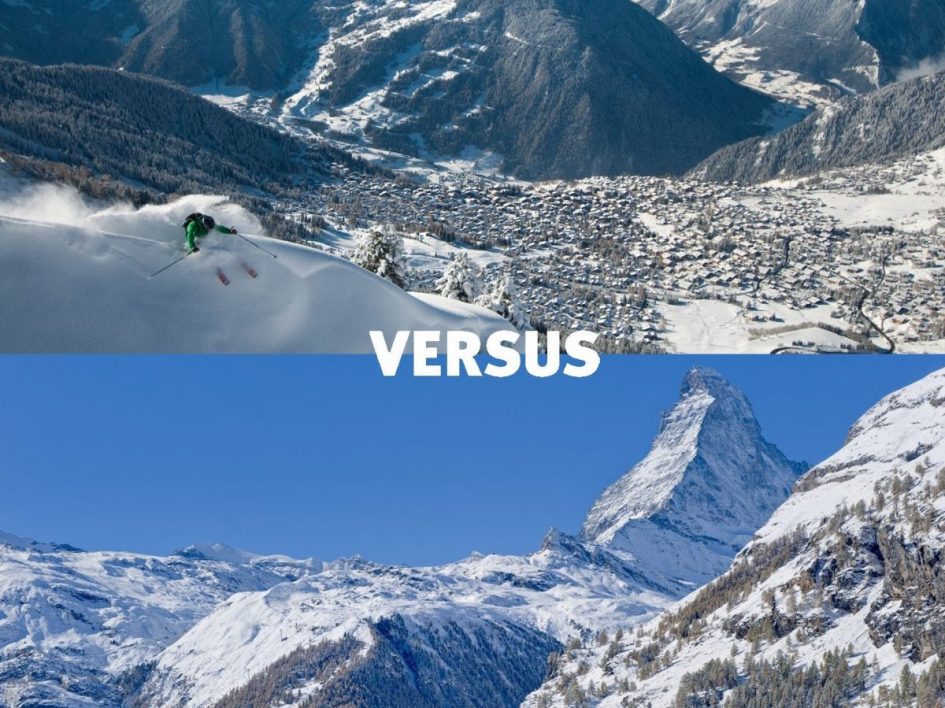 Many of our clients deliberate which is the best ski resort in Switzerland between Verbier and Zermatt?
Switzerland is home to some world famous ski resorts and arguably the best known ski resorts in Switzerland are Verbier and Zermatt. These resorts have legions of fans that return year after year and there is often a heated debate about which Swiss ski resort is best. Which has the best ski area, the best ambience, the best Après ski, the best luxury chalet accommodation? Here we give you an insightful comparison guide to Verbier and Zermatt to enable you to decide which is the ideal ski resort in Switzerland for you.
sWISS Ski DESTINATIONS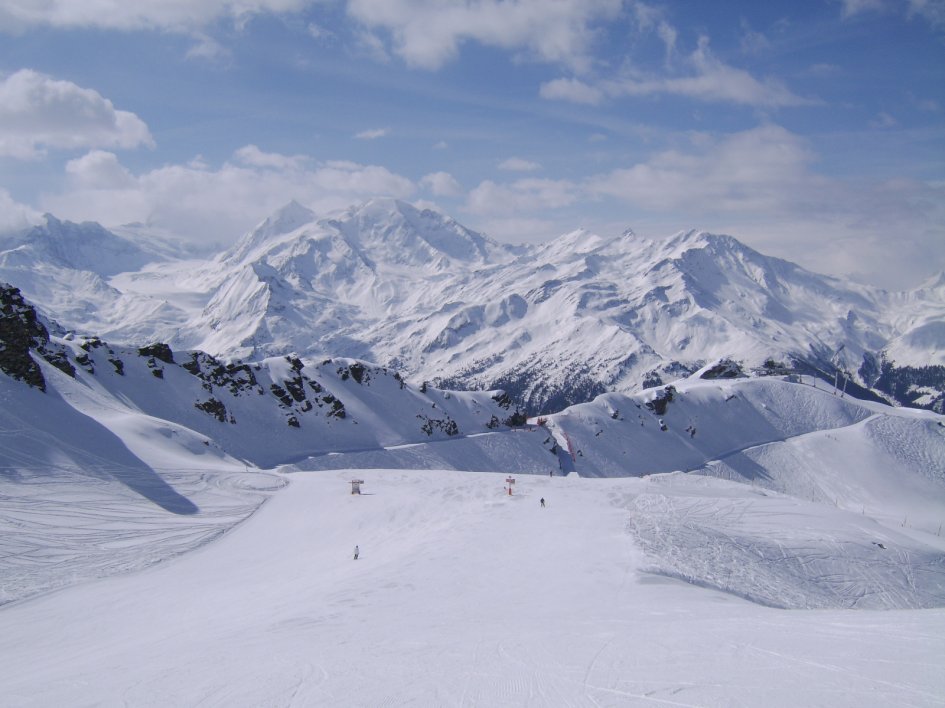 The Verbier ski area covers 410km of pistes in the Four Valleys Region linked by 93 ski lifts. At an altitude of 1,500m with the terrain starting at 1,250m with the highest point at the summit of Mont Fort at 3,330m. Verbier offers an enormous range and variety of challenging pistes, with some of Europe's most exciting lift-served, off-piste skiing. Although Verbier has a reputation as a mecca for advanced skiers there are pistes for all abilities with 39 blue, 42 reds and 19 blacks, although the resort is not widely regarded as an ideal destination for beginners, offering more ski terrain for intermediates and advanced skiers.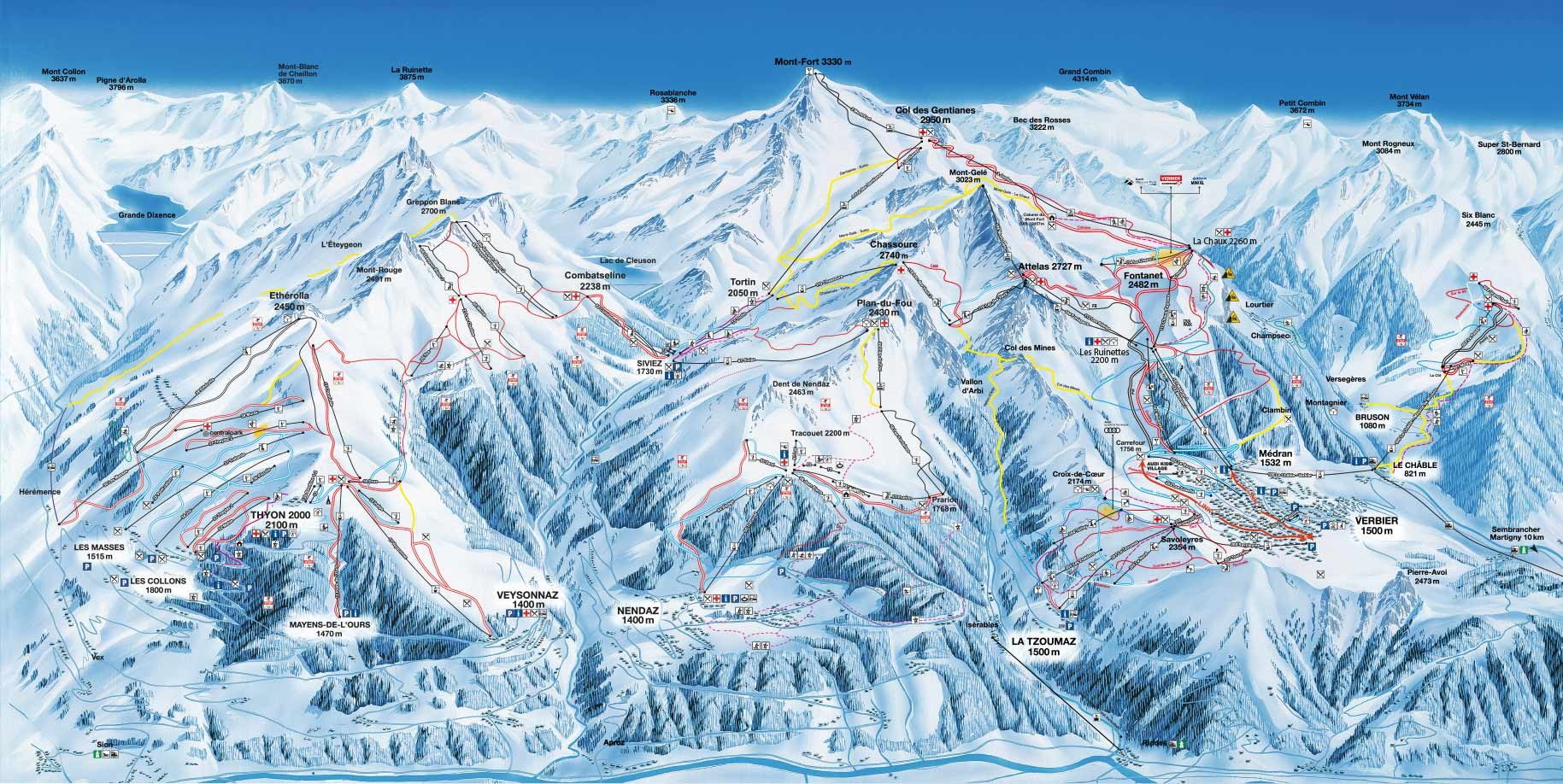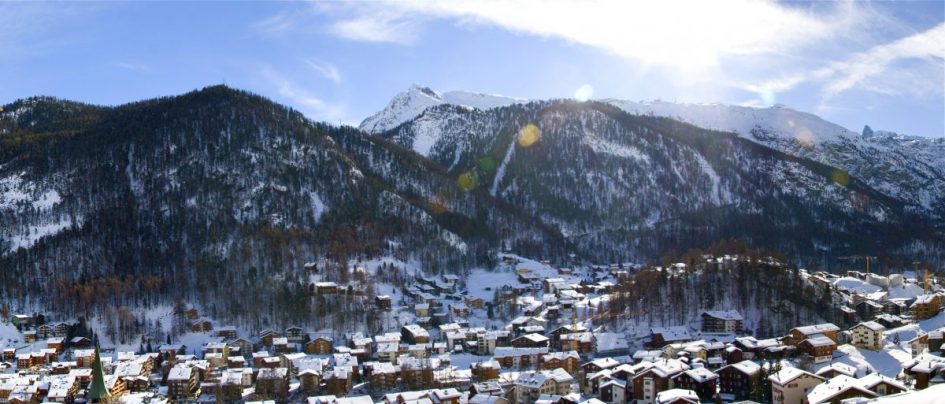 The Zermatt ski area covers 360km of pistes. The Matterhorn Ski Paradise which is accessed with your Zermatt ski pass is an extensive ski area, stretching from the Rothorn Paradise (3,103m) and Gornergrat (3,089m) to the Matterhorn Glacier Paradise (Klein Matterhorn, 3,883m) and Schwarzsee Paradise (2,583m). The area enables you to ski in Switzerland and Italy, linking to Cervinia. If you are all fondued out then it could well be time to enjoy a truffle-infused lunch in Italy. The Zermatt ski area is an intermediate paradise with 80 wide open cruising rolling reds, while other skiers are also well served with 36 blue and 30 black pistes.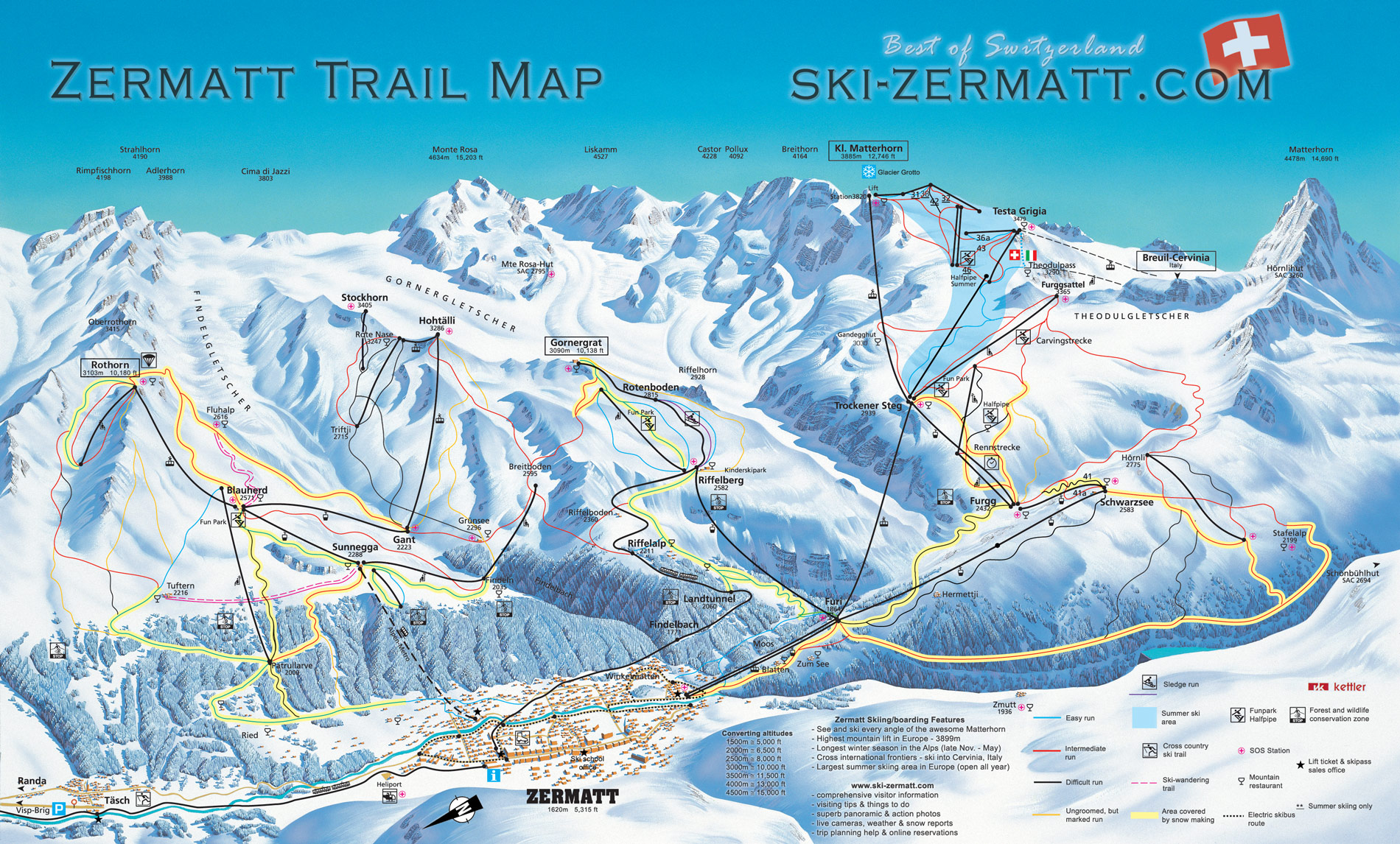 Skiing area Comparison Summary
Verbier and Zermatt are ultimately both best ski resorts for intermediate and advanced skiers. The connectivity to the whole domain is arguably easier and more readily accessible in Zermatt. In Verbier the additional part of the ski domain towards Thyon and Siviez takes some time getting to and back from, whereas Zermatt's access into its neighbouring resort of Cervinia is very accessible, needing just 3 lifts before you can ski into the Italian resort and 3 lifts back from the base station in Cervinia to then take your descent back down to Zermatt.
swiss SKI VILLAGES

Verbier has developed into a glamorous winter playground. There is no doubt it's an expensive resort but with its superb skiing, international clientele, luxury chalet accommodation and phenomenal bars and restaurants, it's most certainly worth it. Situated in the canton of the Valais, in the southwest of Switzerland, Verbier is bordered by France to the west and Italy to the south. It's about a two-hour drive from Geneva airport, or you can take a train from the airport to Le Chable and then hop onto the gondola to the centre of resort.
Verbier suits both the keen and seasoned skier with its amazing and easily accessible off-piste, and the more leisurely skier who enjoys cruising the blues before relaxing on a sun lounger for the afternoon. When you've skied until your heart's content you can hit the shops where small local businesses rub shoulders with international brands. So when you are looking for a luxury item or a little something for someone special you will find it shopping in Verbier. It's also the perfect spot for the après-ski enthusiast, with a world-famous selection of lively bars and clubs.
Zermatt mountain village has established itself as one of the most renowned world-class ski resorts in the Alps. A car-free resort, since 1961, making the Swiss ski resort of Zermatt a truly unique experience with unbelievable charm, centred around the beautiful St Mauritius Church. In the old village about 30 ancient buildings show the traditional building of the original Walser residents.
Arrive to resort via a short train ride from the hamlet of Tasch, which itself is a truly breathtaking experience as views of the Matterhorn are superb! As a winter resort with an enviable snow record, superb skiing, stunning luxury ski chalets and a nightlife scene to match. A ski holiday in Zermatt has pretty much everything you could ask for.
Outside the luxury chalets there is an abundance of fine restaurants in town serving some of the finest dishes that the Swiss have to offer and equally great restaurants on the mountain. Zermatt certainly is a gastronomic delight!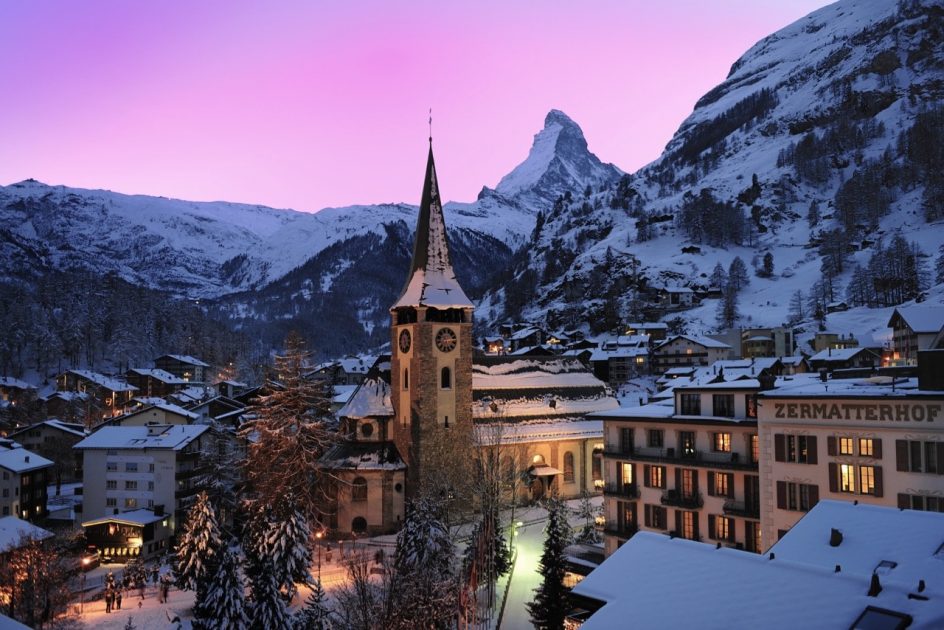 THE après SKI AND NIGHTLIFE SCENE
The Verbier nightlife needs little introduction. Verbier boasts an eclectic mix of après-ski bars such as the Farinet and Le Pub Mont Fort, as well as superb nightclubs like The Farm and Etoile Rouge. Verbier has always been a skier's resort where the rich and famous go to party in understated style.
The mountain après-ski spots of Le Mouton Noir and Ice Cube offer high and sunny south-facing terraces with views across the Grand Combins towards Mont Blanc to start your après-ski off in style half way down the home run in to Verbier. When you ski down, you can choose to keep left towards Place Blanche at the Medran or stay right and head to the sunny terrace at Le Rouge. The famous Farinet après with live bands really kicks off between 7pm and 9pm, with the big nights tending to be Wednesday and Saturday.
Some make après-ski their partying peak to get an early night and full day of skiing every day but you can just as easily continue through until 4am on most nights. For those whose priorities are more focused on the Verbier nightlife than the miles skied, there are options from dining and dancing at Etoile Rouge to frolicking at the Farm Club with bottles of Bollinger, sparklers and glamour, while the resident DJ and saxophonist sync up. Verbier nightlife really does offer something for everyone.
The Zermatt après-ski scene encompasses everything from sophisticated acoustic guitar sets, champagne and oysters through to dancing on the tables in ski boots and waking up in your ski clothes, and everything in between; you are guaranteed to have as much fun off the slopes as on them!
Starting on the Sunnegga-Rothorn area of the ski area, while skiing the final Riedweg run to the village don't forget to stop off for a quick refreshment at The Champagner Bar where you can chat to the vivacious Cuban hostess and enjoy a well-earned glass of Veuve-Clicquot.
In Zermatt village, the Papperla Pub is not to be missed – head straight to the welcoming, albeit somewhat dangerous team at the outside bar to spin the shot roulette wheel before heading inside when it starts to get dark for their fantastic in-house band until 2am. For something a little more refined, the Snowboat Bar on the river offers delicious cocktails and a light bar menu to keep the energy up until supper. Harry's Bar in the centre of the village attracts a Euro-crowd with lots of dancing, singing and the occasional Lederhosen. If heading to the Bahnhofstrasse don't miss Gee's Bar, for exciting and inventive cocktails and The Brown Cow for a post-piste beer, sports and a burger whilst watching the world go by. Make sure you head to Hennu Stall on the bottom section of the Furi-Zermatt slope as you head to town. Finally – if you're still standing – don't miss the DJ's at The Cuckoo Club under Gee's Bar – then it's just a few short hours before first tracks on the slopes!
Verbier vs Zermatt
Although Verbier and Zermatt are very different resorts, they are closely matched in what they can offer their visitors. Maybe it will be a case of narrowing your choice down to the Swiss luxury chalet that you most desire to stay in? Let me run you through a few of the amazing Swiss chalets from our ultimate chalet collection that you can rent for your Switzerland winter holidays. Take a look and decide if your favourite is in Verbier or Zermatt.
SWISS LUXURY CHALETS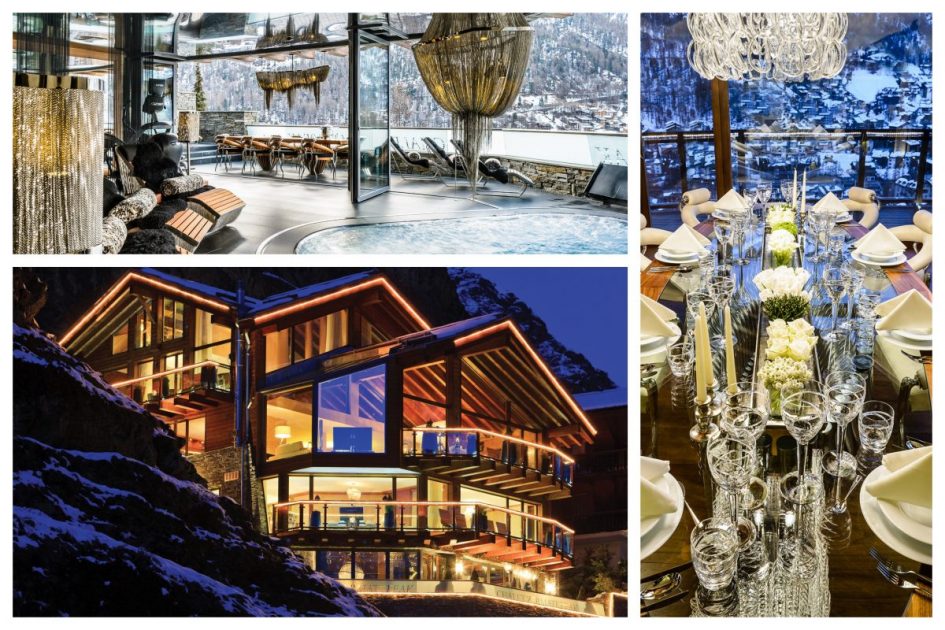 Set over six floors, each with floor-to-ceiling windows, Chalet Zermatt Peak fuses traditional alpine charm with modern design and architecture. Enjoy your private luxury wellness spa with, indoor/outdoor Jacuzzi pool, steam room and sauna. With your Michelin-star chef the dinning experience rivals that of any of the best restaurants in the village. Oh, don't worry about the 6 floors as they are all served with a lift. Accommodating up to 13 guests in 5 luxurious suites, including a Master Suite with private Jacuzzi. This is a beautiful chalet, for your luxury ski holiday.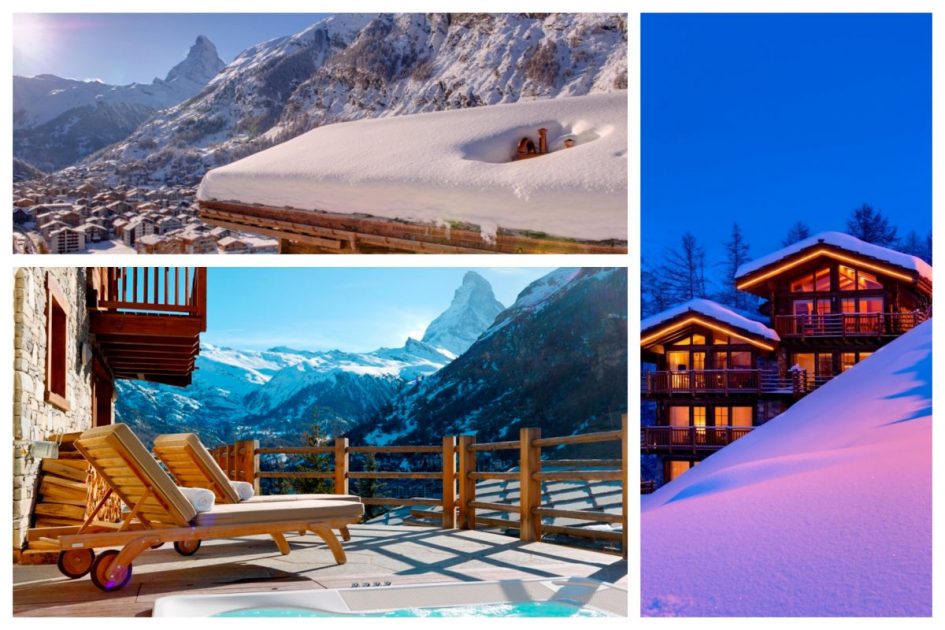 This magnificent freestanding luxury chalet is reached by a private funicular railway through the mountain, which is a great experience (not just for the children). After a hard day on the slopes sip your champagne in the outdoor hot-tub and take in the views of the iconic Matterhorn while the sun goes down. The chalet sleeps 12 guests in 5 en-suite bedrooms with the Master Suite taking up the entire top floor.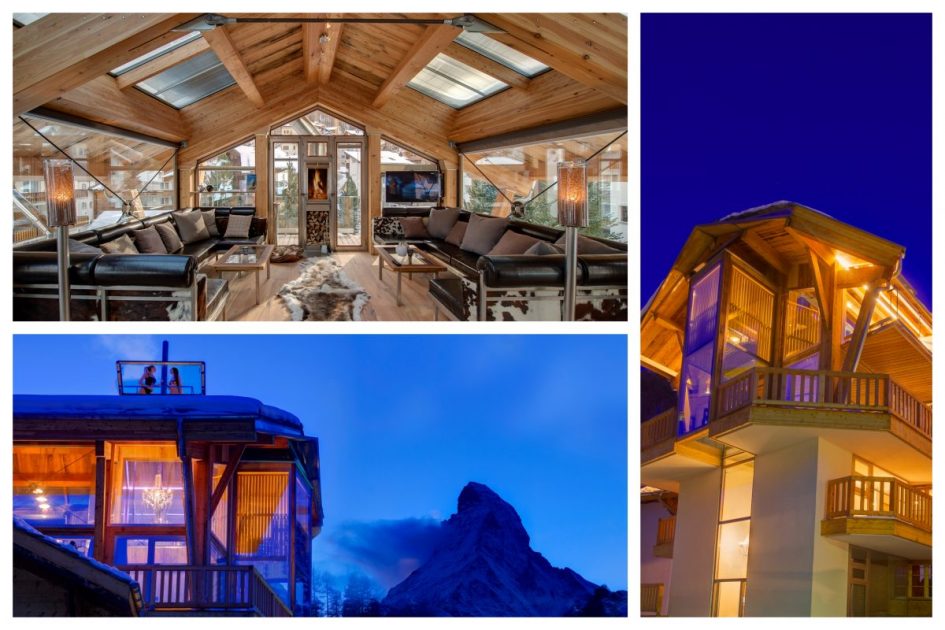 Boasting incredible views of the iconic Matterhorn this luxury chalet nestles on the edge of the river, ideally located a short stroll from the main Klein Matterhorn ski lift and the village centre. After an exhilarating day on the slopes guests can take in the latest movie in the chalet's dedicated cinema or relay with a glass of champagne in the indoor hot tub. The hot tub is encased by windows allowing the spectacular back-drop to fill your senses. However, if this isn't enough, with the touch of a button the glass wall can be opened and the indoor hot tub is magically transformed into an outdoor one. Accommodating 10 guests in 5 double rooms.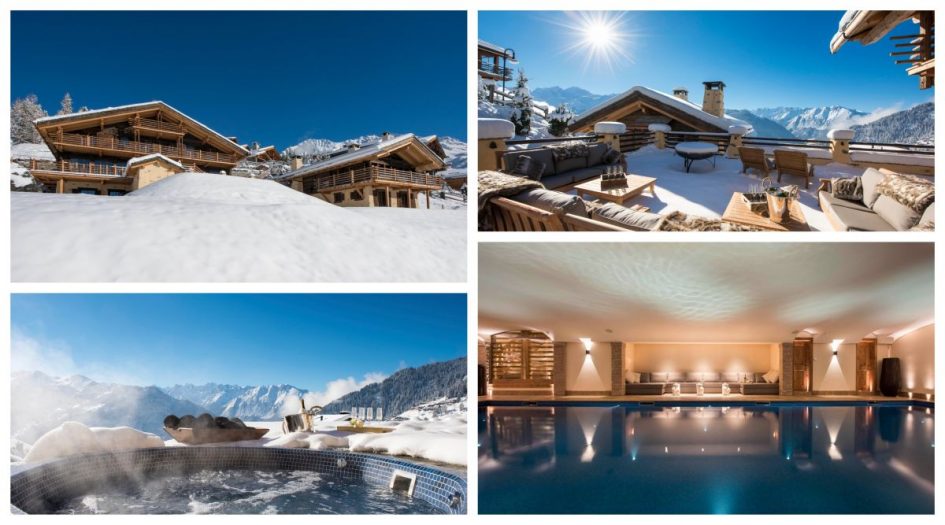 Chalet Chouqui comprises two interconnecting ultra luxury chalets with over 900m2 of internal floor space. At 15m in length Chalet Chouqui boasts one of the largest private indoor swimming pools in Verbier, Chouqui also has a bar, cinema room, outdoor hot tub, hammam and two sitting rooms with open fire places. This is an ideal chalet for that special occasion, the team can organise almost anything you wish for, maybe a themed evening or picnic on the slopes. Sleeping 16 guests in 8 beautiful bedrooms. This has to be one of the most luxurious chalets in Verbier.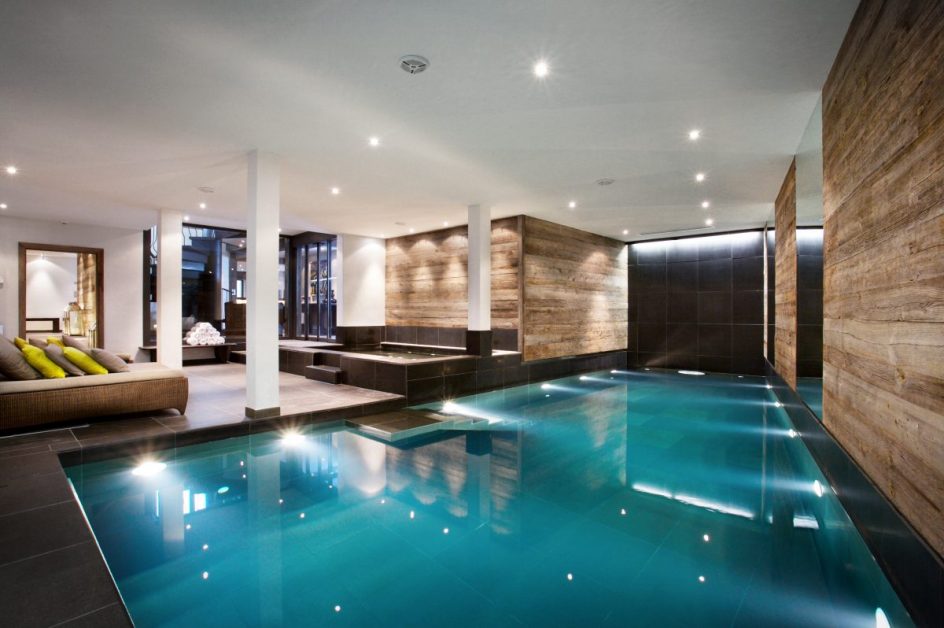 The lodge is Richard Branson's stunning chalet accommodating 18 adults in 9 bedrooms and up to 6 children in a fabulous bunk room looked after by 14 dedicated staff.The Lodge itself provides a unique and fun setting Swim in the indoor pool, be pampered in the Virgin Touch Spa, or just relax after a day on the mountain whilst enjoying a wide selection of tailored menus and fine wines. Once again this competes to be the best chalet ski chalet in Switzerland. An ideal luxury Swiss chalet to celebrate a special occasion, or a fabulous Christmas ski holiday.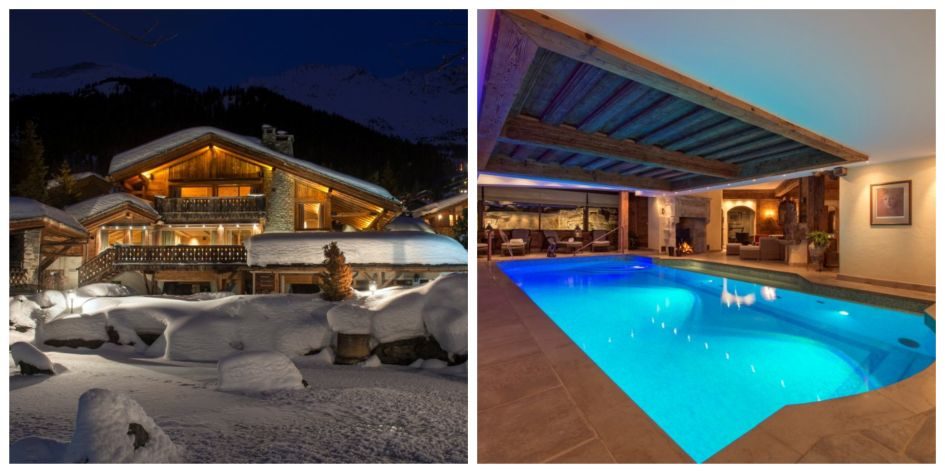 This magnificent ski-in/ski-out Verbier chalet, nestles in the exclusive Hameau development. The chalet boasts an impressive private spa facility located 100m from the main building, housing a pool, sauna, gym, hot tub and massage room. The main house is also equipped with a hammam. Enjoy a private massage or your favourite drink at the pool side. Click into your skis in the morning and slide down a meandering trail that traverses the Hameau enclave and leads you directly to the Le Rouge teleski from where the main ski area can be accessed. At the end of the day you can ski to the chalet from the Les Esserts beginners area or from Savoleyres, snow permitting. This chalet can accommodate 10 adults and 2 children in 5 luxury bedrooms.
So don't just sit back and dream of that luxury chalet ski holiday in either of the best ski resorts in Switzerland. You simply have to make the decision…..Verbier or Zermatt? The choice is yours. If you are lucky enough to have two ski holidays why don't you stay at one of the best luxury chalets in both Verbier and Zermatt and make an informed decision on which you think is best?
If you are interested in any of the Swiss chalets mentioned in this blog, or have your own criteria for your luxury ski holiday that you need us to meet, please do get in touch and we will be happy to discuss your requirements! You can give us a call on +44 1202 203653 or you can send us an email. We look forward to hearing from you!