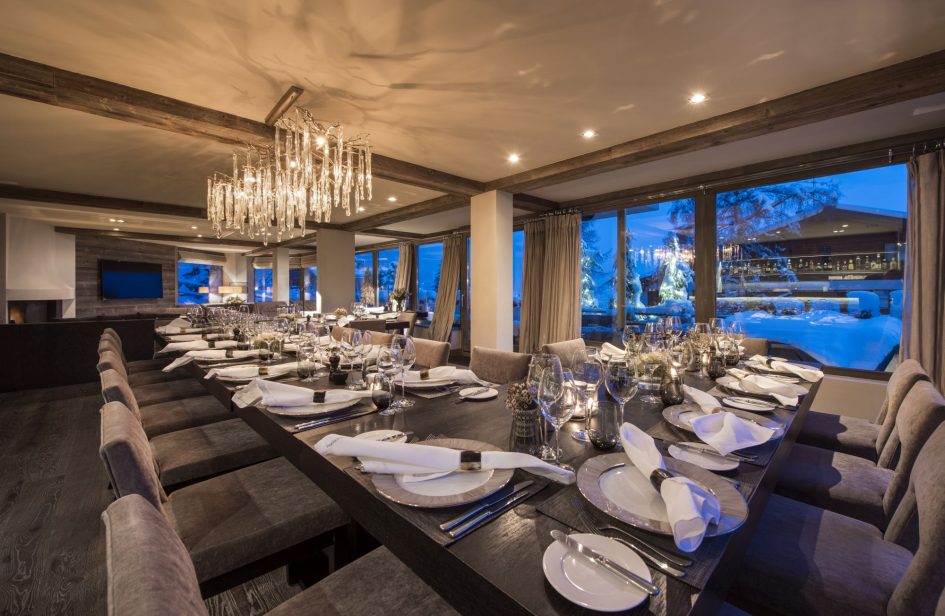 We've all been there, an eye roll at another afternoon booked out for a business trip to the golf course, the same 18 (usually frustrating) holes. It's time to try something different. A corporate ski trip! Imagine how impressed your staff and clients would be to receive an invitation that reads;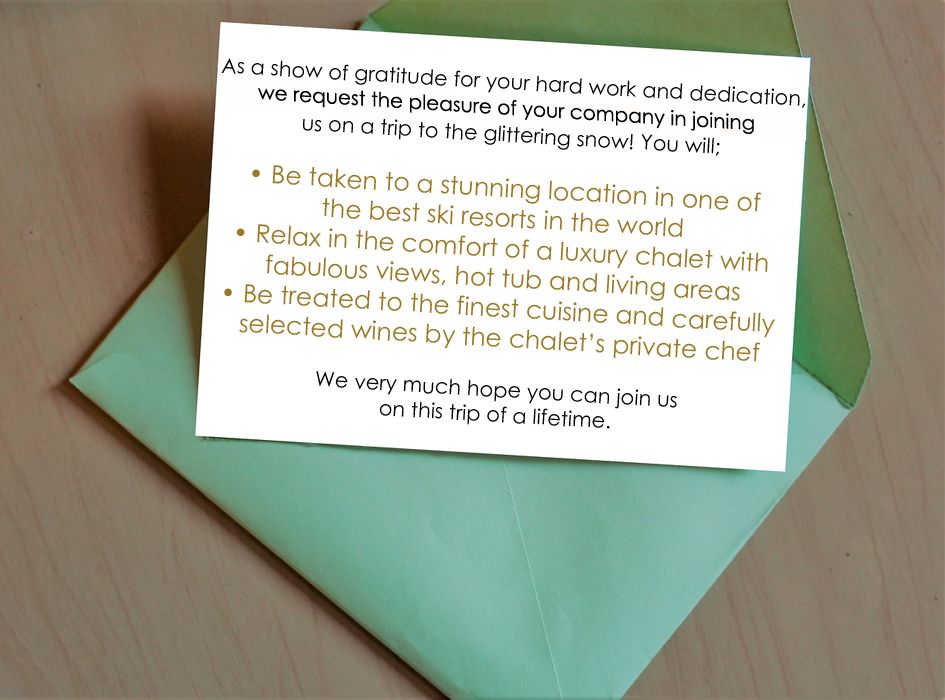 There won't be a skier or non-skier that doesn't RSVP with a resounding YES!
Whether you're looking for a team building experience, rewarding your team after a great year, thanking clients for their loyalty or increasing business through networking opportunities, our corporate luxury chalets have just the right ingredients for a well-earnt company ski holiday.
From Verbier to Val d'Isere, and catering for board meetings to directors trips, or even key client getaways for those who seek more than just the snow, we can ensure the very best days at the 'office'!
There's so much to be said for taking people out and away from their usual environment. We spend more hours with the people we work with than our own friends and family, but do many of us know if Claire in accounts is still partial to the odd night out clubbing, or if Dave in sales quietly binge watches Love Island?! I'm guessing not. This is not to say that we should start telling our clients and colleagues our deepest darkest secrets, but getting to know someone and building relationships are proven to boost business and job satisfaction.
Let's not forget, snow business, is our business! Our locations are carefully selected in world-class ski resorts, offering renowned corporate skiing experiences. For more adventurous team members, why not try a spot of Heli-skiing, or an adrenaline pumping bobsleigh run, or maybe just an office race down a toboggan-run… the last one to the bottom is on tea-duty for a month!
Add to this an outstanding service from our chalet operators allowing you and your team to truly relax, unwind and have fun together. Many of the chalets offer well-being services including hot tubs and spas. And let's not forget the most important part either, with many mouths to feed, the meals are equally as lavish, serving gourmet food, complemented by carefully selected wines, and sometimes even champagne on tap! After all, corporate ski trips are not just about the skiing!
Now, what kind of place could possibly drag me away from my desk and force me to spend time with Claire and Dave I hear you cry? Well, this kind…
Top corporate ski Trip chalets
Chalet No 14, Verbier – Sleeps 26
Chalet No 14 is arguably one of the largest and most unique chalets in the prestigious ski resort of Verbier with a huge open plan living area, perfect for the team to mingle in, private cinema, your very own complimentary bar, and complete with a private spa.
Chalet Sapphire Gem, Morzine – Sleeps 16
Chalet Sapphire Gem has everything you could want out of a luxury corporate ski chalet, with picturesque views of Morzine. Its list of features is endless with your very own swimming pool, hot tub, sauna, hammam, ice chamber, bar area with pool table, wine cellar, cinema room and large outdoor seating area with fire pit. You will enjoy lavish dinners, champagne and canapes, plus your very own open spirit bar!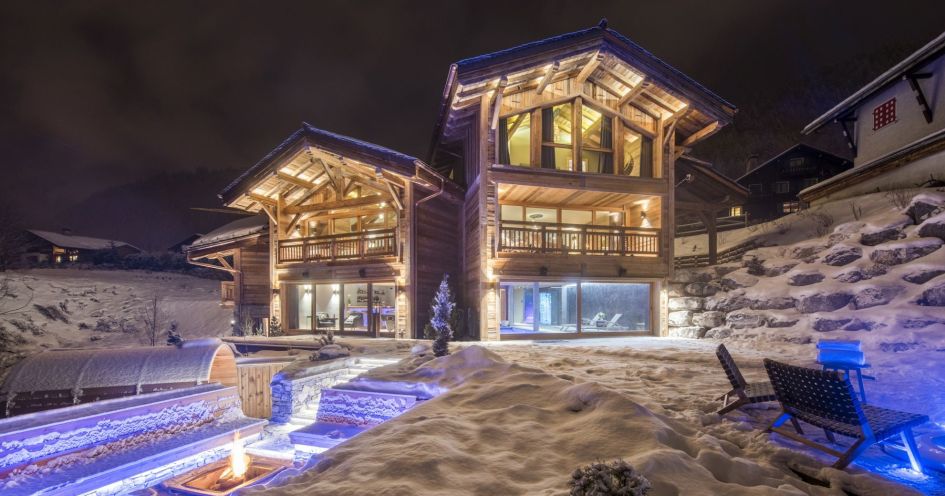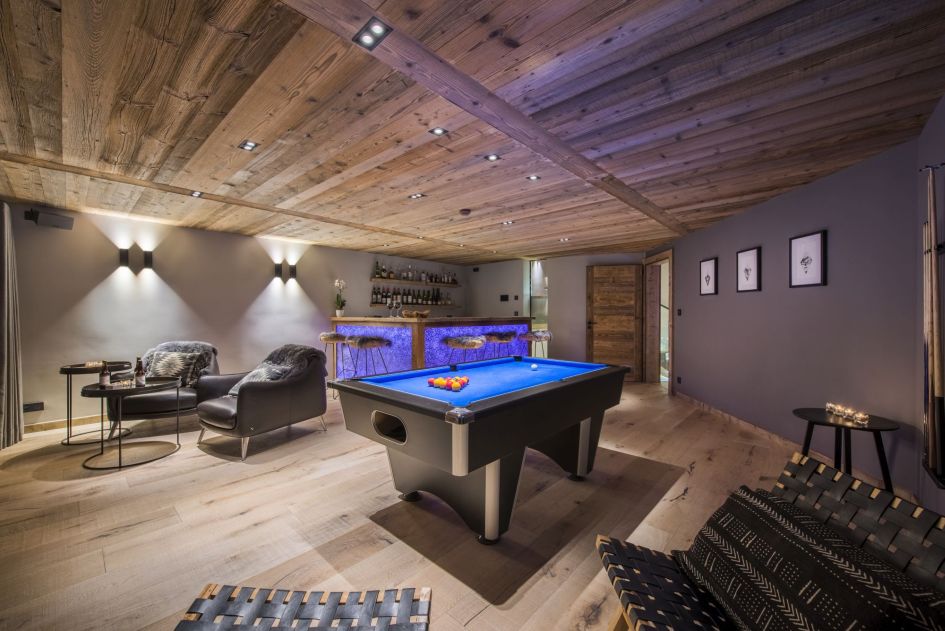 Domaine Toit du Monde, Val d'Isere – Sleeps 16
Domain Toit du Monde is located on the piste in the area above La Daille in Val d'Isere. It is a former monastery, styled with an abundance of furs, antique pieces and original features. It is made up of two exquisite chalets combined together which can be booked individually or as one, meaning that your group have twice the facilities, even his and hers pools should you wish! The star of the chalet has to be the invisible swimming pool which can pop up between the dining area and the cigar room. You will be served champagne and canapes daily and have use of your very own steam rooms, saunas and massage rooms.
Sounds good doesn't it? I never liked golf much anyway…
RSVP = YES
When you are thinking about your next company trip, make sure it's a skiing trip and be sure to get in touch for a luxury corporate ski chalet. Our Ski Specialists experience these amazing properties for themselves in order to provide you with a personal perspective. You can talk to one of them by calling us on +44 (0)1202 203653 or by sending us an email.