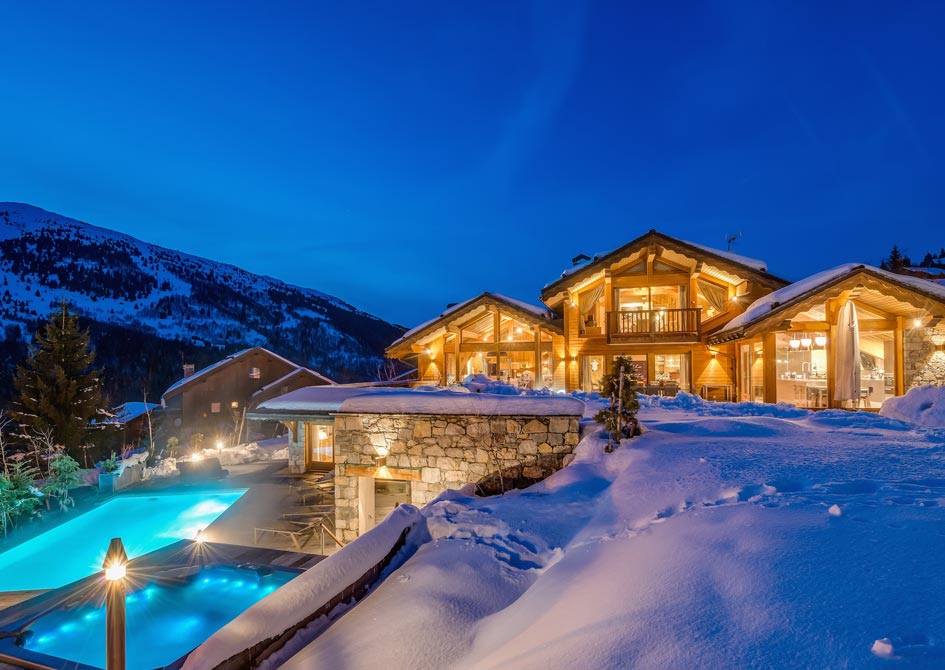 Are you looking to rent the best luxury ski chalets on the market but can't spare a whole week from your busy schedule to go on a ski holiday? A handful of our properties have short breaks running throughout the season to fill in dates where extended stays may be booked in. Allow me to point out some of the best luxury short ski breaks in the Alps that we can offer for this season.
The chalets are listed in no particular order, they just represent which properties are able to offer the best luxury short ski breaks throughout the season.
For those looking for a pre-Christmas short ski break and fancy heading to the heights of the luxury Swiss resort of Verbier, look no further than Chalet Aurora. This luxury alpine home is one of Verbier's most prestigious properties and is usually only bookable by the week, however at the start of the season there is a small window where there is the possibility of a 4 night break. Make the most of the opportunity to stay in this lavish property.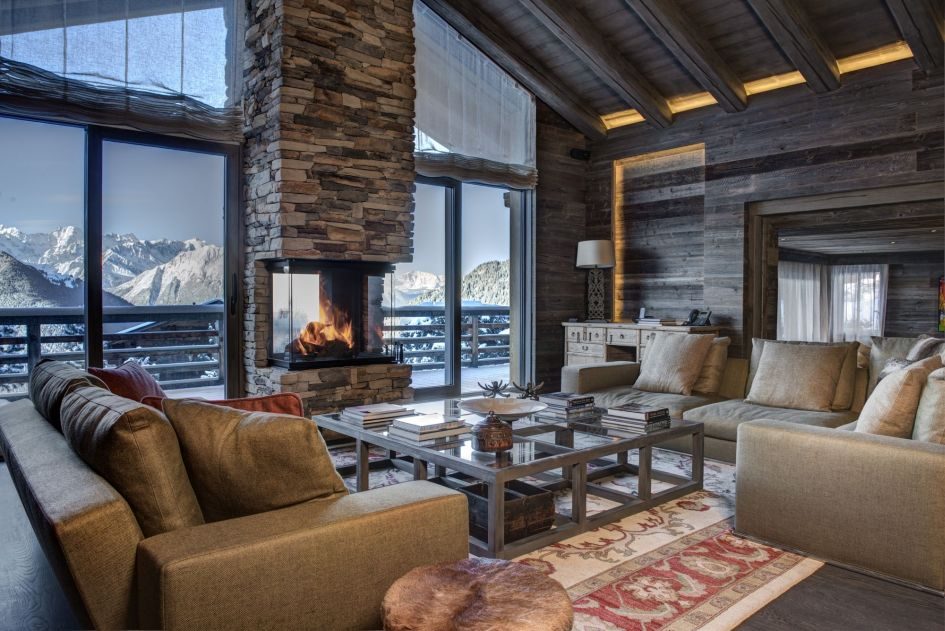 One of the most popular luxury chalets in Courchevel is Shemshak Lodge. This ski in ski out property ticks most of the boxes. It has a pool, hot tub, sauna, steam room and a private gym. With 3 days to get away, you can ski as hard or relax as much as you like. Shemshak is almost booked up for the season and is only bookable by the week, except for a small window in January. Where better to beat the January blues?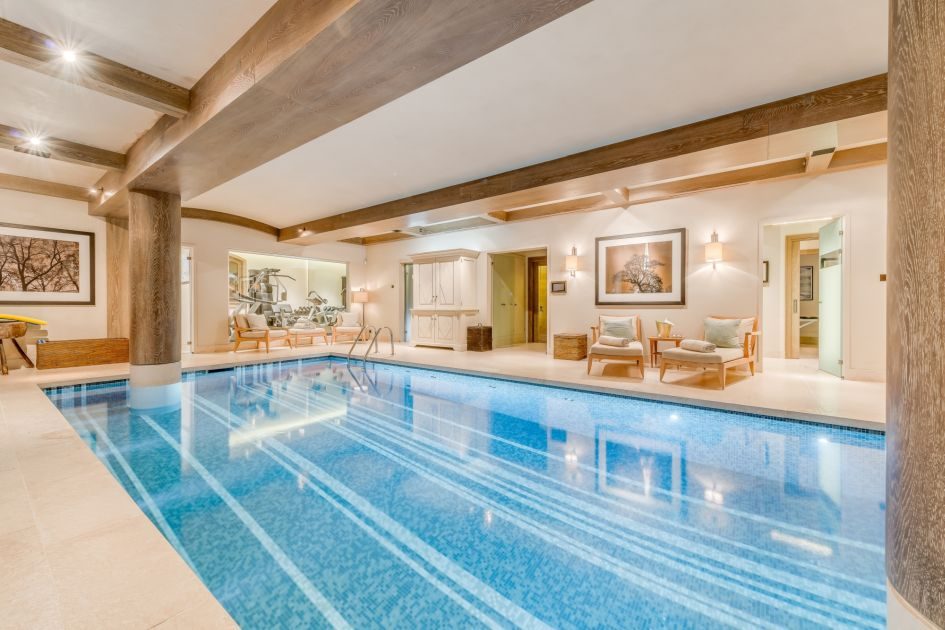 If you love Meribel then you will love Chalet Mont Tremblant. This is one of the finest luxury ski chalets in France, having won the award for the best ski chalet in France a couple of seasons ago. Mont Tremblant has 6 bedrooms and can accommodate up to 12 guests on a fully gourmet catered basis, with an open bar that includes all you can drink Perrier Jouet Champagne and a private in resort driver service.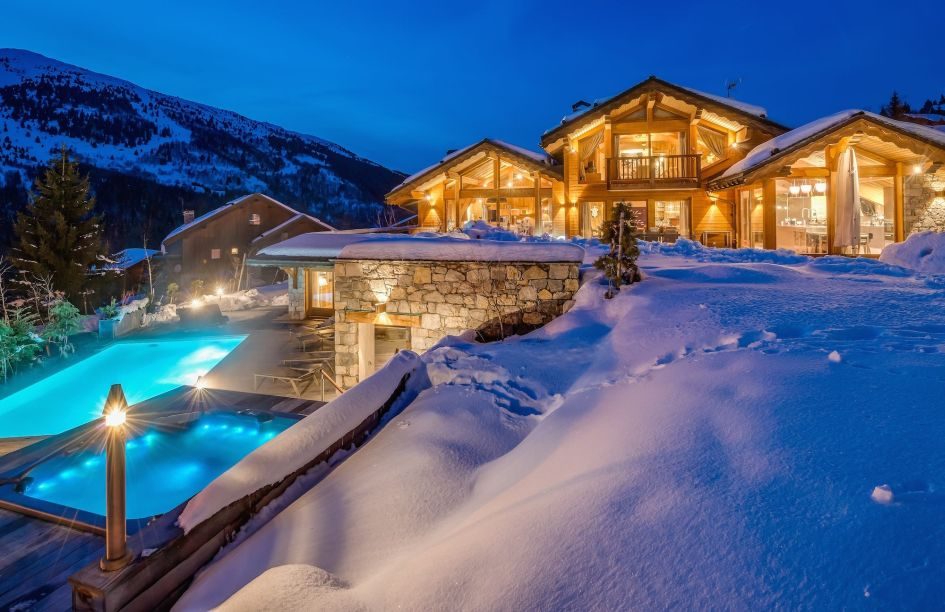 Where better to enjoy the fabulous Val d'Isere January snow than Chalet Le Kilimanjaro? Some say that Val d'Isere is too far away to make the most out of a short stay, with the transfer being too long. We say take a helicopter transfer, it only takes 35 minutes from Geneva, instead of over a 3 hour drive! Le Kilimanjaro is a gorgeous chalet which can sleep up to 10 guests and comes fully catered with an open bar and driver service.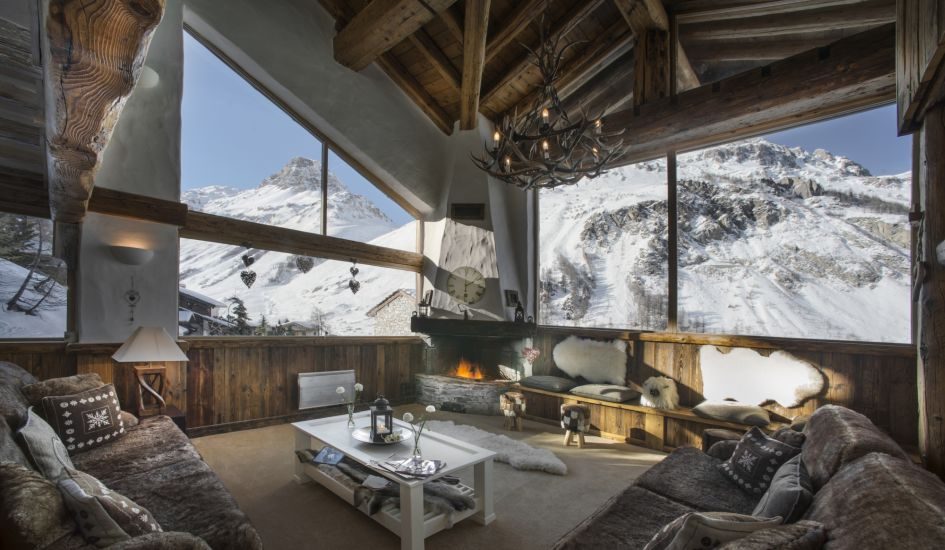 The Hahnenkamm Lodge in Kitzbühel is situated on the Hahnenkamm, know locally as "The Streif" which is home to one of the most famous alpine ski races in the world and this stunning luxury ski chalet. The race runs from the 20th – 27th of January and the lodge is in high demand over this period with it being booked well in advance. For those who are keen to ski "The Streif" you can arrive the day after the race on the 28th and stay for 5 nights. Here you will be able to tackle the slopes of Kitzbühel almost in race conditions, are you up to it?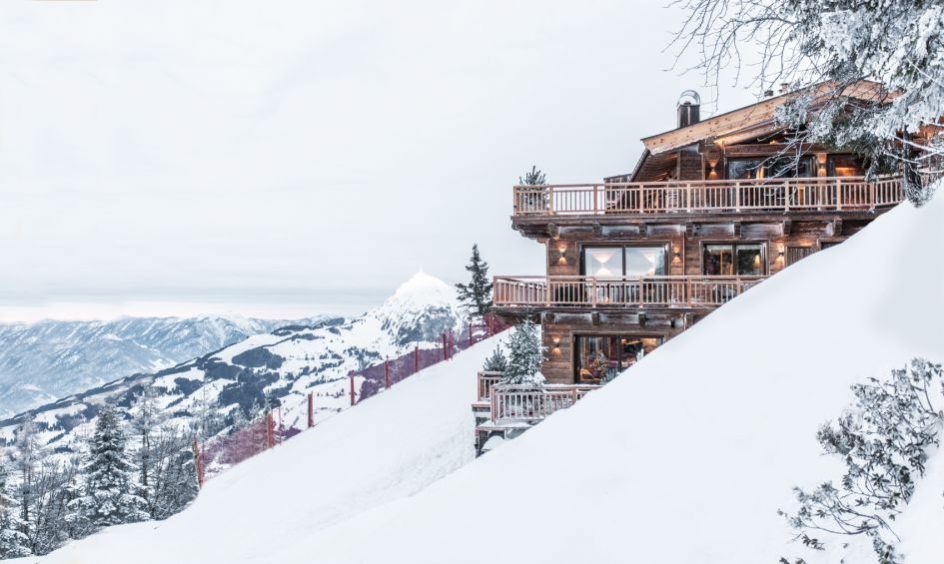 No 14 is one of Verbier's largest and most unique properties. The chalet offers 13 rooms and suites and can easily welcome 26 guests. A chalet of this size is rare, especially in luxury ski resorts such as Verbier. What makes No 14 so great is that they offer short stays on off peak dates. This is great for corporate ski trips as time out of the office is often quite limited and week trips stretch the budget. Not many short breaks are available in February so that makes this one that little bit better!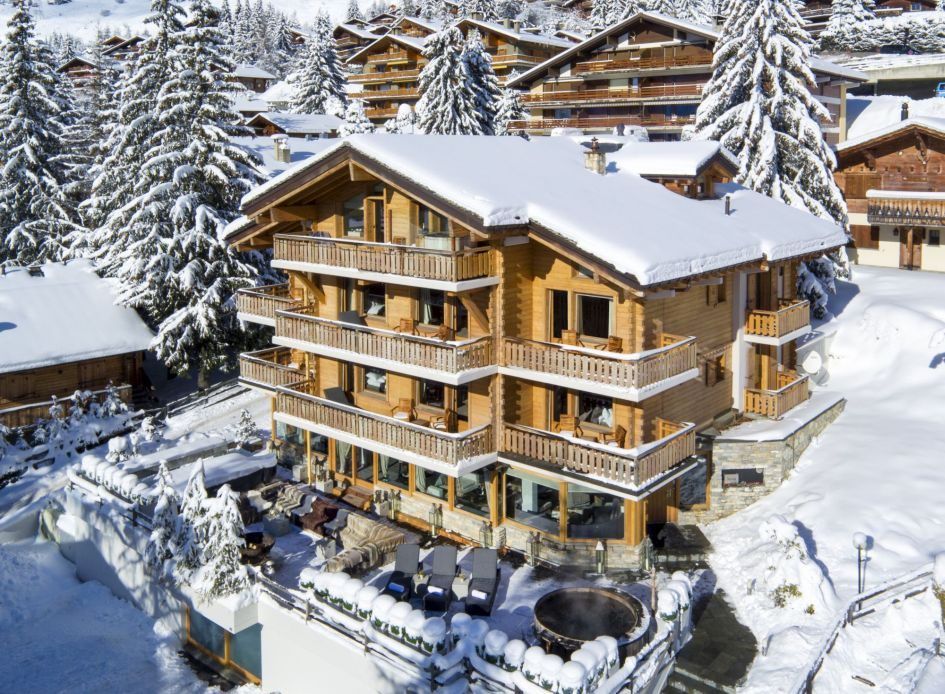 For spring skiing enthusiasts who don't quite have a whole week to spare, why not invite a large group of friends to come out and enjoy a short break at one of Val d'Isere's finest luxury chalets. Le Chardon has 10 bedrooms, all of which are named after Scottish castles, bonus points if you can name any. With one of the largest outdoor hot tubs of any luxury ski chalet, you can get the whole group in for a post ski dip!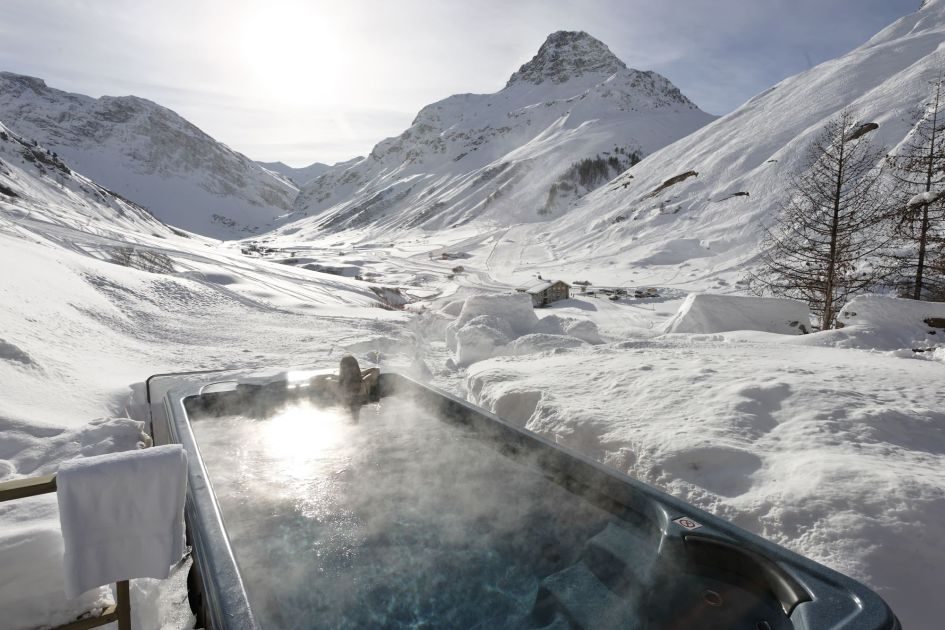 These are just a select few of our chalets that we have to offer for luxury short ski breaks. If you are looking to travel off peak and during dates that are within a week we may also have other chalets that could work for you and your group. Please do feel free to get in touch with us and we will be happy to discuss your requirements. You can do this by giving us a call on +44 1202 203653 or you can send us an email. We look forward to hearing from you.