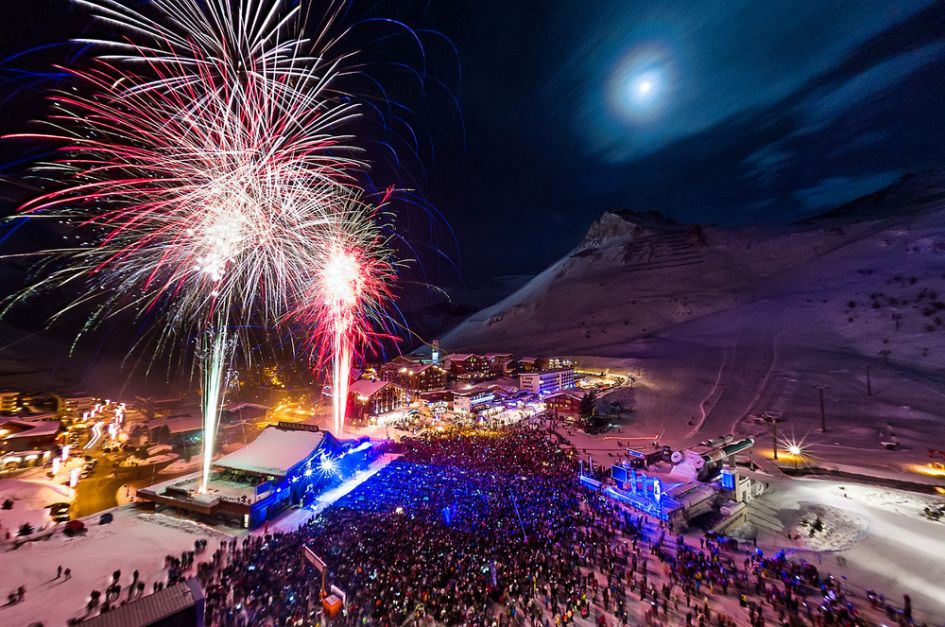 *34 SLEEPS UNTIL CHRISTMAS* How will you be celebrating the festive season? If you have decided like me that Christmas and New Year is hugely overrated without the novelty of snow and would like some inspiration on a last minute skiing holiday, read our blog for the very best ski resorts to apres your way into 2016!
Courchevel is one of the most exclusive ski resorts in the Alps and If there's one thing they know how to do it's throw a party! I experienced just a taster of what the resort has to offer at Courchevel Live last season which is a renowned event within the luxury travel industry.
Not only do they love to celebrate Christmas and New Year week, but due to the influx of wealthy Russians at this time, the party continues into the first week of January also (Russian Orthodox).
With an abundance of features including ski in/ski out capabilities, swimming pools, games rooms, cinema rooms and even nightclubs within their own chalets, it's surprising Courchevel's elite even bother heading into resort!
Between 21st – 24th December Father Christmas will be arriving into the different Courchevel resorts in style, but by sled, skidoo or on skis who knows? We will have to wait to find out!
The festive market in Courchevel Village runs from 20th Dec through until 10th January and features quaint chalet style huts filled with local craftsmen, decorations and we are sure plenty of delicious food to warm the stomach after a day's skiing.
Let's not forget the Audi FIS Women's Alpine Ski World Cup which falls on 20th December. The very best skiers in the world compete on a giant slope to be crowned champion with visitors to the resort cheering them on.
The resort is also hosting a New Year's Eve Dance Party between 10.30pm – 2am with live music, a DJ and show stopping fireworks display to see in the New Year in style!
I felt Morzine needed to be shortlisted as one of the best resorts to visit but not just because of the abundance of activities going on over the festive period. It is a fantastic ski resort for families welcoming advanced, intermediates and beginners so what better time than Christmas or New Year to treat loved ones to their first skiing experience?
It is hugely popular being just under an hour from Geneva Airport and is a traditional alpine resort providing the perfect setting for a white Christmas.
So where to begin with the abundance of festive activities! The tourism office puts on a Gospel concert on 21st December between 4.30pm-6.30pm to get people in the Christmas spirit.
Between 21st Dec – 1st January there will be daily Children's shows, fireworks displays and musical parades. Morzine also hosts a traditional weekly market (Wednesday) in the centre of the village offering clothing and trinkets alongside an abundance of tasty fresh meats, treats and of course cheeses!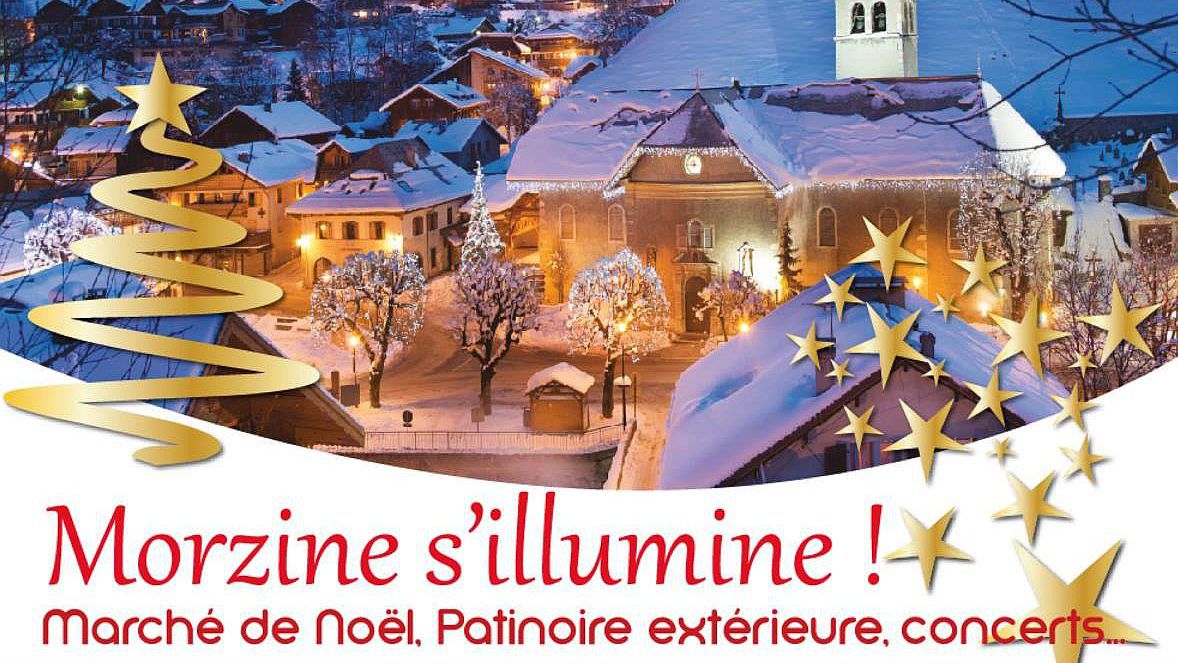 On 23rd December visitors to the resort can get involved in the "Bloc de Glace" sculpture event in the centre of the village where you can try your hand at chiselling – our advice? Make sure you wear your gloves! Entertainment continues into the evening with a sculpture show for all to enjoy and the following day children are treated to face painting alongside a special "waiting for Father Christmas" show.
Morzine hosts a great fireworks display at 6.30pm on Christmas Eve in the Pleney stadium. If you have young children and fireworks aren't really for you, there is also a family show by the tourism office with fancy dress entertainment. This same event continues on Christmas evening also.
On New Year's Eve the Pleney slopes are illuminated with a torchlight descent hosted by the ESF ski school and free mulled wine! Yet more fireworks keep the family entertained from 6.30pm and the Tourist office celebrates the New Year in style with DJ Gatuso in the square.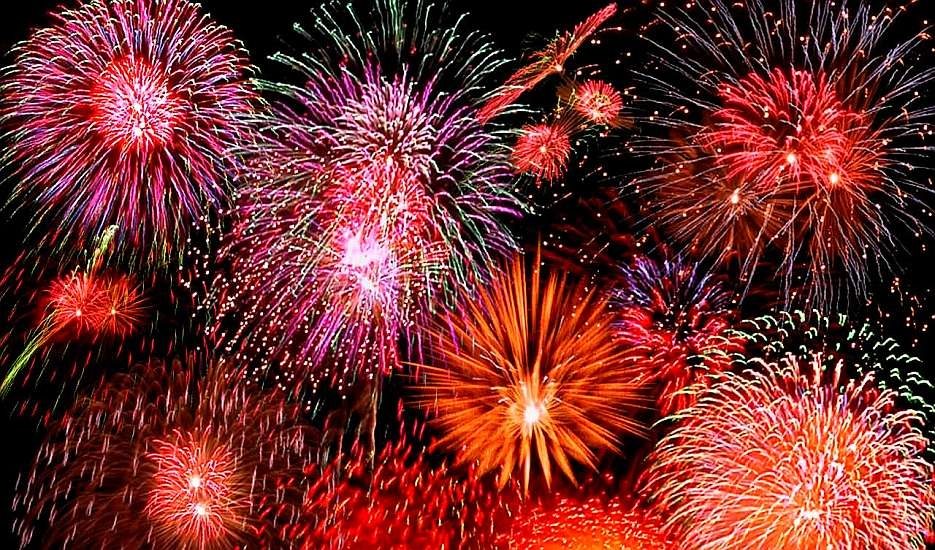 If you were gifted with a pair of dancing shoes at Christmas, well pack them in your suitcase for New Year because the resort is full of bars and nightclubs! L'Opera is open until 5am and Les Paradis with its satin pink, faux leopard print chaise longues and 'Saturday Night Fever' dance floor, will certainly keep you dancing until the early hours!
Tignes is a legendary party resort nearly all year round and with an abundance of apres bars and nightclubs both on and off the slopes, what better place to celebrate this festive time of the year?
The resort will have it's usual street parades and a carol concert outside the Tourist Office on 24th December plus their annual show for the whole family to enjoy including a visit from Father Christmas of course! Christmas Masses are also held throughout the evening at the church.
When it comes to New Year, Tignes renouned annual fireworks display will be going ahead as always. This year hosts a Pop-Rock New Year's Eve party 31st December between 11pm – 1am and guess what….it's FREE. Get your retro onesies out and join the party!
Neighbouring Val d'Isere wows its visitors with giant snow sculptures in the run up to Christmas from 14th – 21st December. Five different snow sculptures (over 4 metres tall) take form during the week as well as a festive igloo and nativity play.
22nd December welcomes a brand new show to the resort with instructors from the National French Ski School coming together to present a Christmas show featuring ski style demonstrations, a torchlight descent and mighty fireworks display. Starting from 6pm at the foot of the Bellevarde Face and result, hot wine is being served!
Father Christmas will also be in resort on 24th December – he gets around doesn't he?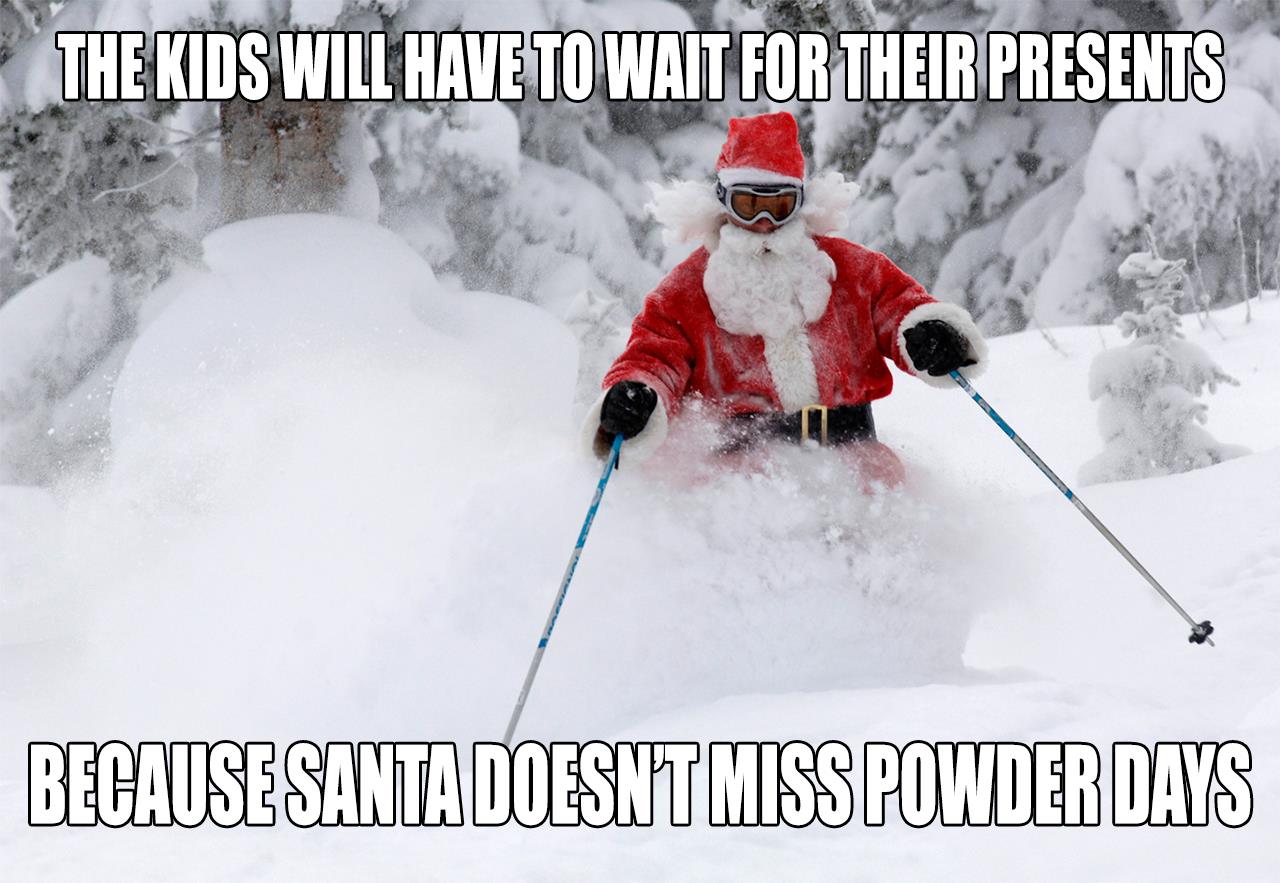 On New Year's Eve Val d'Isère has vamped up their traditional pedestrian evening to include Illuminations by Airstar alongisde live music at the Tourist Office. The ice sculptures will still be along the main street to admire and there is a sound and light show from 7pm. This includes hot chocolate and mulled wine and a fire throwing spectacular at Margherio square! Lot's of festive street entertainment to keep the whole family in the New Year's spirit.
Austria are arguably the pioneers of the word "Apres" and having visited the resort of St Anton myself over the festive period, I can say any resort has a lot to live up to in comparison! No skiing day would be complete without a visit to at least one of six après-ski bars from Galzig to St. Anton and anyone already familiar with the resort needs to be reminded of only one name….Mooserwirt!
In the four week run up to Christmas, St Anton hosts an "Advent magic in the park" market including elves workshops for children and make your own Christmas card stations. There is also a nativity scene and festive stories and poems for children to enjoy. This combined with the traditional alpine resort feel will put the whole family in the mood for Christmas in no time!
The Wiltener boys choir puts on a special performance on 27th December and the tourism association and Ski School Alberg pair up to entertain visitors with the first in a series of ski shows running throughout the season named "The snow must go on".
For New Year the resort does not host any party in particular and the reason is quite simply because the apres bars and nightclubs already in place just cannot be beaten! Party into the early hours of 2016 in the likes of the famous Mooserwirt, Griabli, Piccaddily Bar in the Hotel Post, Underground Bar, Bar Cuba and the Kandahar Bar which has renamed itself to the Horny Bull for the 15/16 ski season.
How can we forget that St Anton is home to one of the World's first (and best) Apres bars Krazy Kanguruh owned by Mario Matt, a double world champion in the slalom and equally impressive in the bar when partying I imagine!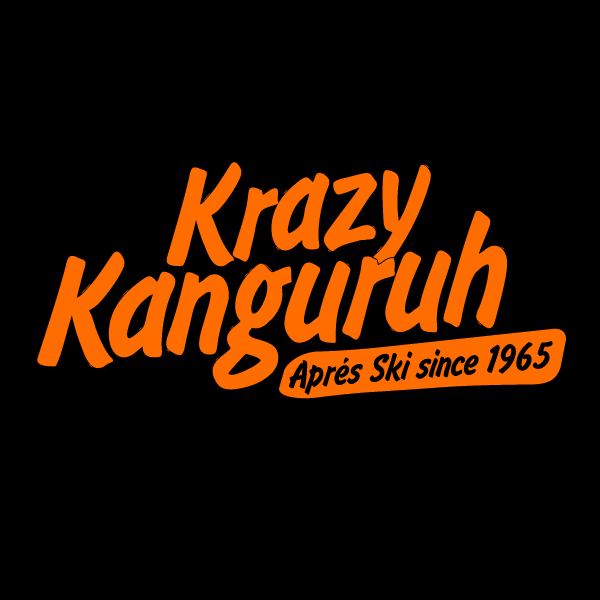 Now Davos & Klosters may not be one of the first ski resorts that comes to mind for outlandish afternoon apres and festive parties, however I felt it needed to be including amongst the better known resorts for one reason….Piggy racing!
This long standing "Hotch Race" tradition can be found in Klosters each year on New Year's Day between 3.00pm-6.30pm. Live music is also put on for visitors by Destination Davos Klosters and the Community Klosters-Serneus to help cheer on the little bacon babies!
What other resorts offers such a unique race in the Alps?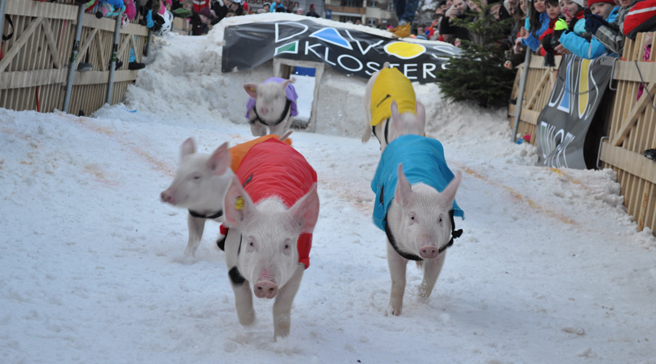 Alongside this main event the resort features festivities right through the month, including the 15th annual Christmas Market in Davos on 18th December followed by a Christmas concert in the evening. There is also a "Winter Solstice" meditative evening hosted in German on 21st December.
On 22nd December Davos hosts the Ice Hockey Championships and 89th Spengler Cup on 26th December.
On 31st December the fan's tent adjacent to the Ice Hockey stadium is transformed into one almighty New Year's Eve party with entertainment throughout the evening. Doors open at 10pm! I wonder if the piggies will join the party?
If you would like more information on any of the ski resorts featured above or to help search for the perfect luxury ski chalet for Christmas or New Year weeks, please just email us or telephone us on +44 (0)1202 203653.
Check out our Facebook, Instagram, Twitter and Pinterest for more resort inspiration!