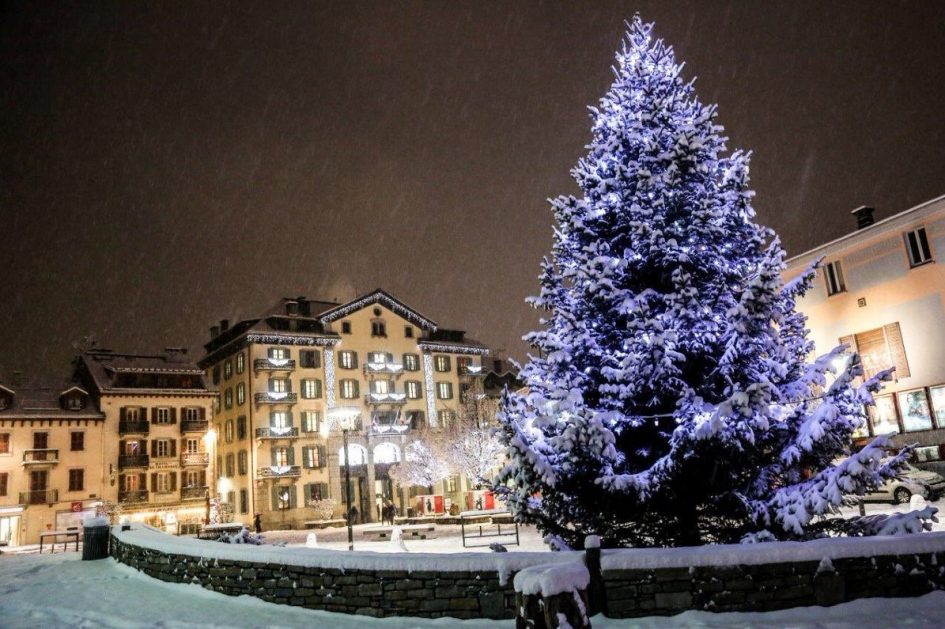 Where will you be spending Christmas this year? If this current heatwave is too much for you to take and you are dreaming of where to head for that perfect magical white Christmas with snow aplenty and an abundance of festive cheer, then don't panic as the team at Ultimate Luxury Chalets have the answer. To make sure all your family Christmas wishes come true this year we have found 8 exquisite luxury chalets that are currently still available for your ideal luxury Christmas ski holiday.
Whether you prefer to spend the festive ski period in the magical resorts of France, Switzerland or Austria, we have some stunning ultimate luxury chalets to offer you for that fairy tale Christmas, which the kids will never forget.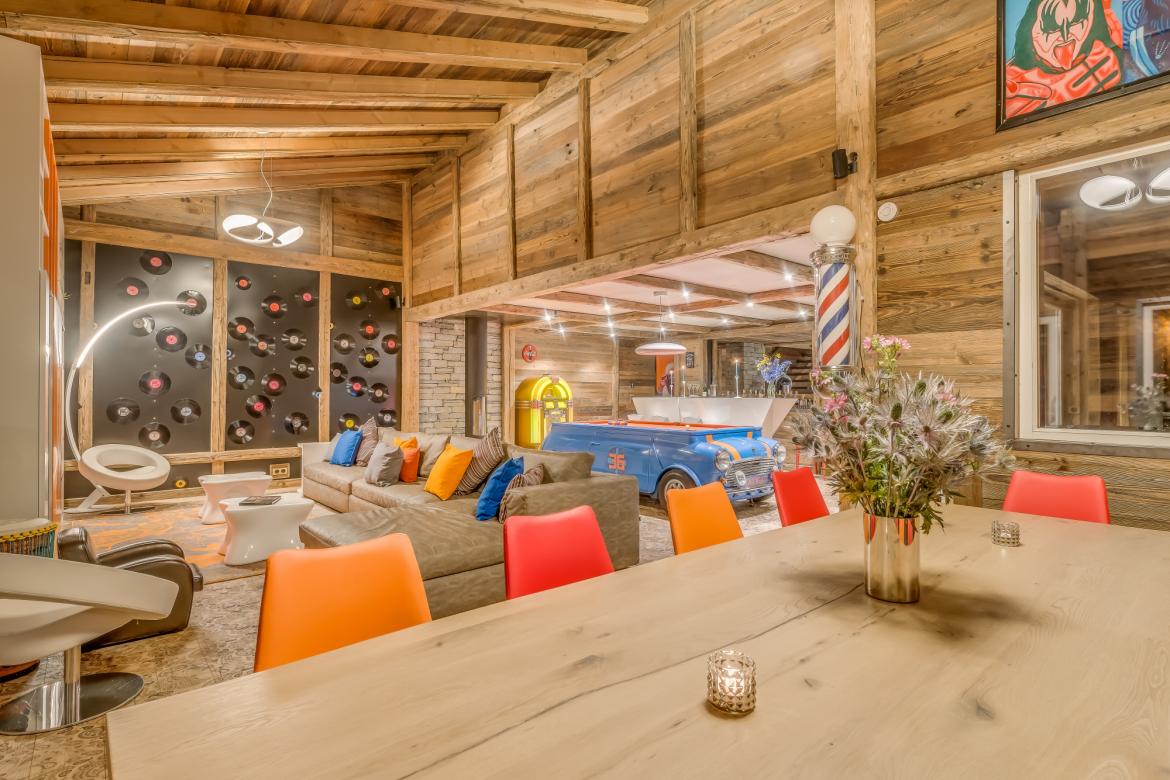 Looking for something a bit different this year? Would you fancy spending the festive season back in the 70's where you are surrounded by funky bright decor, a custom designed pool table made out of a Mini Cooper, a Wurlitzer jukebox, an indoor swimming pool and a converted VW van or Jeep for the kids to sleep in? If the answer is a resounding yes then make sure you head to the fabulous Chalet Rock n' Love in the French resort of Tignes from the 22nd December for only £35,000.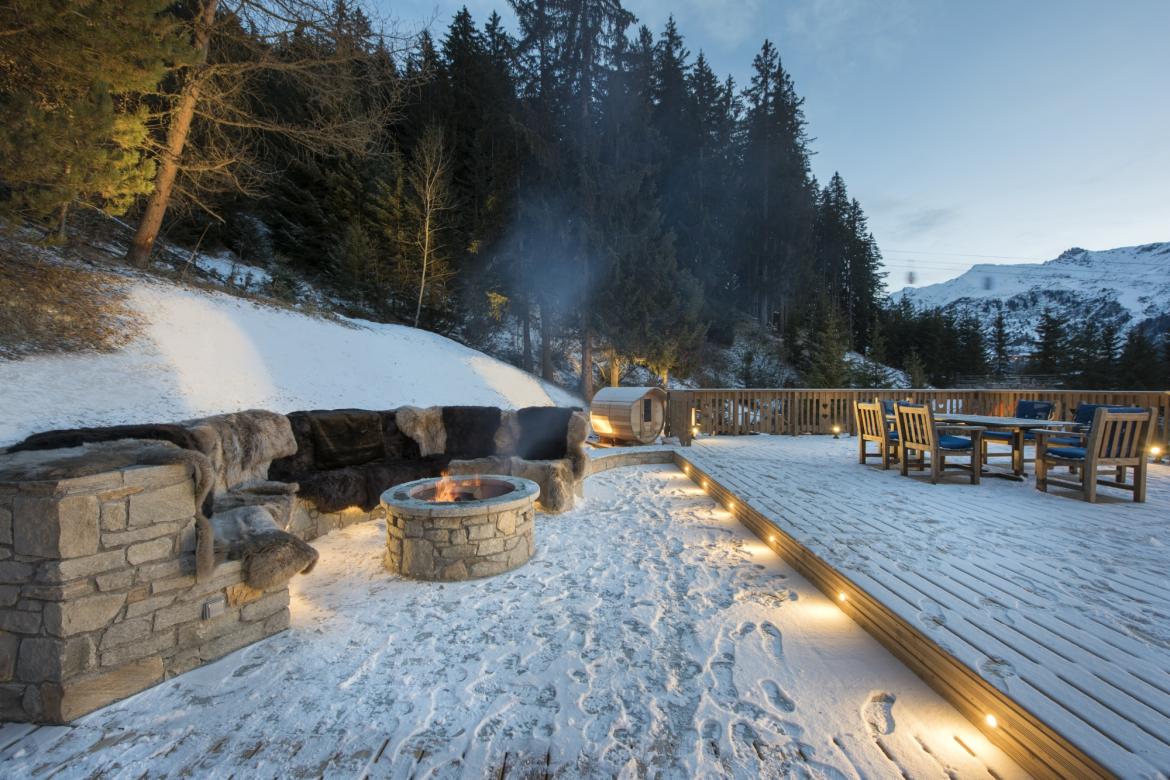 Chalet Valentine is an idyllic luxury chalet in the well known ski resort of Meribel in The Three Valleys, offering enough space for 14 guests to enjoy their Christmas luxury holiday. With a fabulous spa and wellness area comprising of everything you could possibly wish for to make this the ultimate treat for your family Christmas. This luxury Christmas chalet will treat you to a Hammam, outdoor hot tub, barrel sauna and plunge pool. For € 57,500 Euros for the week commencing the 20th December, this beautiful chalet can be yours for the festive period!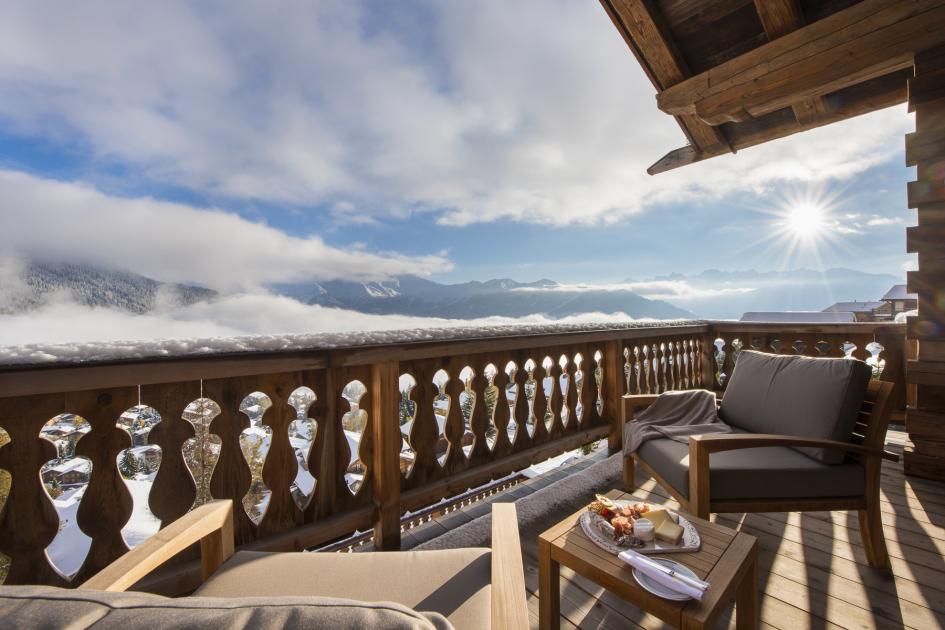 For an enchanting Christmas holiday in the spectacular Swiss ski resort of Verbier, after enjoying the mulled wine and Christmas carols in the village, head back to the luxurious Chalet Mon Izba for some ultimate luxury. With an indoor pool, an outdoor hot tub with panoramic views, a sauna, a gym to work off some of that delicious Christmas turkey (if you feel the need) and a cinema room to watch your favourite festive movie, you know all your Christmases have come at once. The seasonal period just wouldn't be the same without a rom-com such as The Holiday or the family Christmas favourite, Home Alone. This luxurious chalet can be the perfect Christmas present for CHF 93,800 Swiss Francs for the week commencing the 20th December.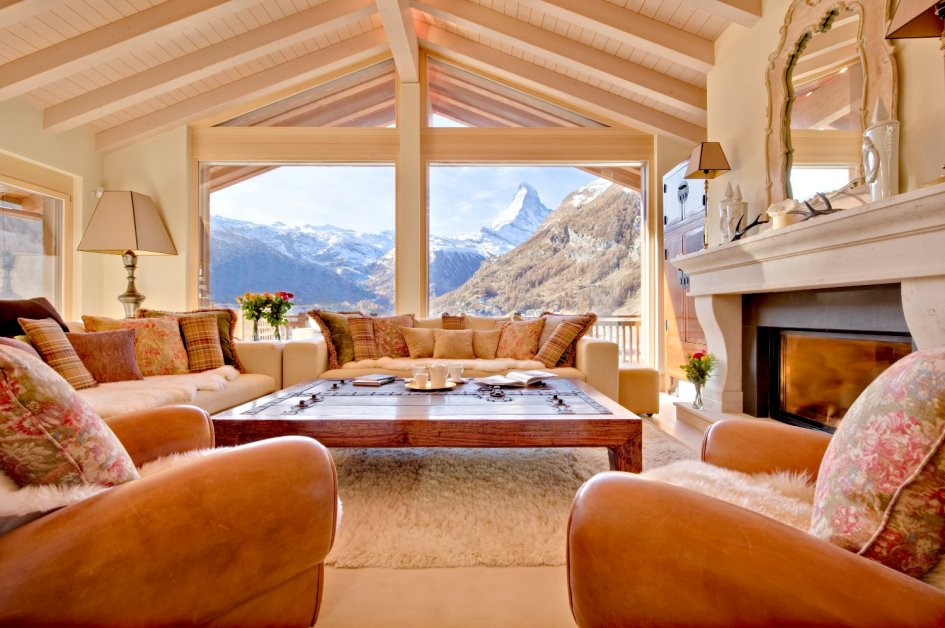 If you, like me, find the Matterhorn quite breathtaking then Chalet Grace is the perfect luxury chalet for your Christmas ski holiday this year. With stunning views of this spectacular mountain from the living room, dining room, the balcony and even from the bath of the master bedroom you will be continuously mesmerized and amazed during the week.
From the 22nd December you can be in the most beautiful home away from home for CHF 98,000 Swiss Francs. Let somebody else cook this Christmas and enjoy your festive feast in the plush dining room, admiring the Matterhorn whilst pulling the Christmas crackers and hoping you don't get a joke your dad would be proud of and another set of tiny screwdrivers. After your gourmet dinner head to the games room for a spot of pool and then carry on the much loved family tradition with a game of Monopoly. Or alternatively start a new tradition and head outside to the hot tub with a bottle of Champagne to relax and admire the Matterhorn and the beautiful village of Zermatt.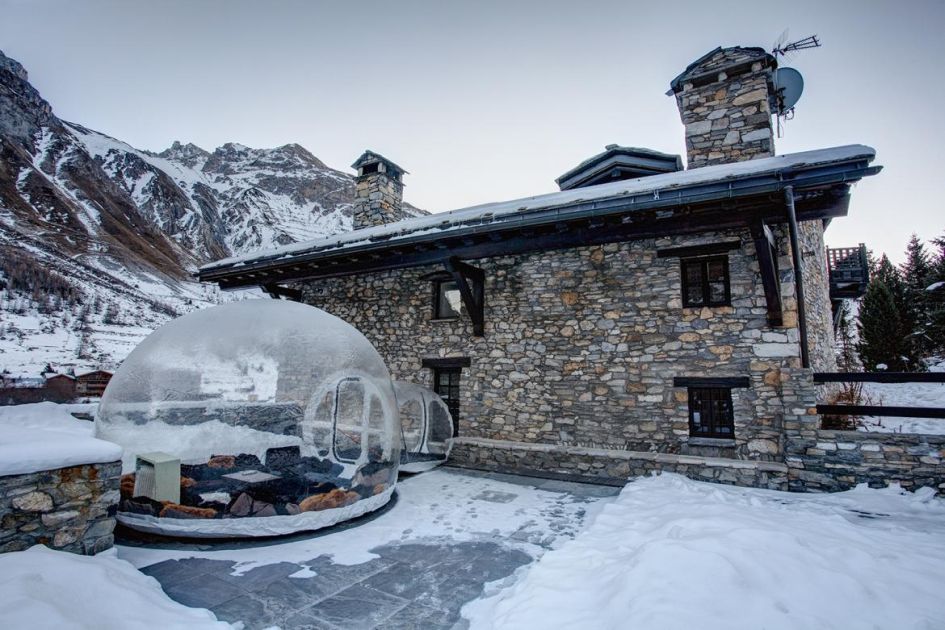 For two chalets in one head, to the stunning Domaine de Toit du Monde in Val d'Isere. This beautiful chalet created from an old monastery is unique with 2 indoor/outdoor swimming pools, Hammams in every bedroom, 2 saunas, 2 extensive wine cellars ideal for the festive season and an outdoor igloo in the snow.
A luxury Christmas ski holiday would be unforgettable in this beautiful chalet and it can still be yours for £58,000 from the 23rd December for up to 16 people.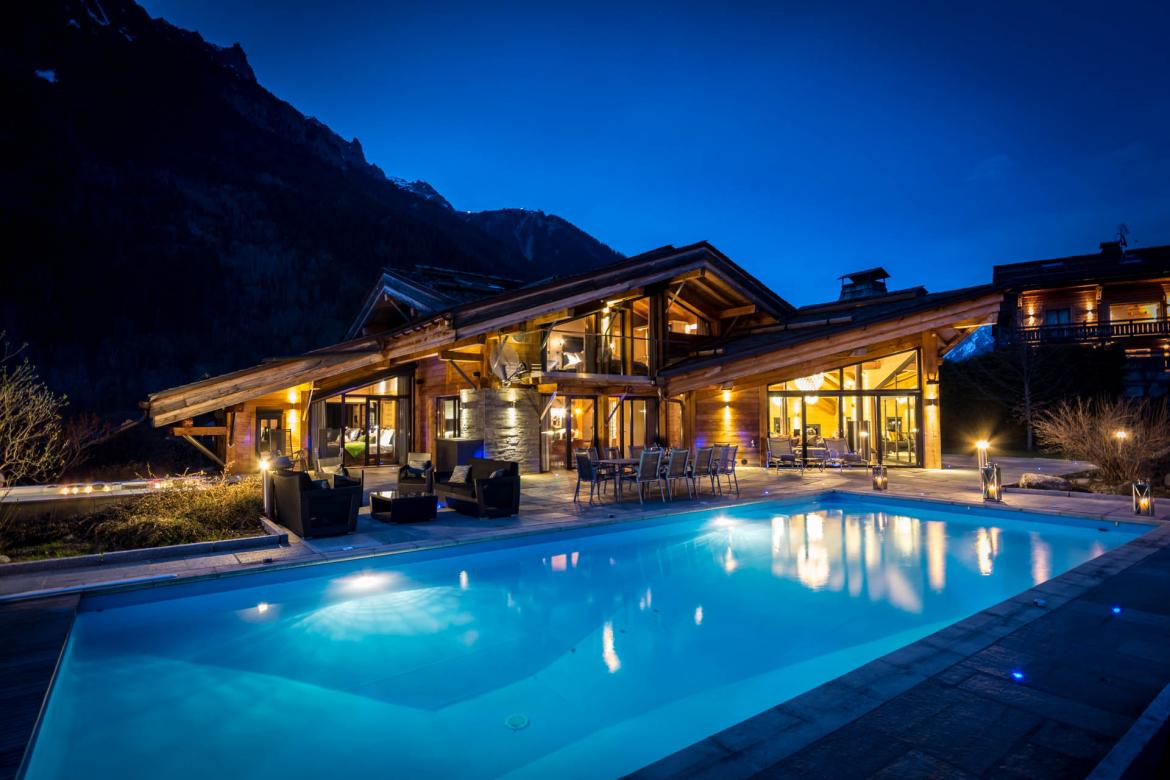 Christmas in Chamonix is a magical experience in itself but combine this with the beautiful Chalet Couttet and you will have the fairy tale Christmas ski chalet holiday you were looking for. From the 23rd December for only € 24,000 Euros you could be sitting back and relaxing around the fire enjoying the spectacular views of Mont Blanc.
This exquisite luxury chalet benefits from a heated outdoor swimming pool, a large outdoor hot tub, a yoga studio, sauna, Hammam, pool table and cinema room. Chamonix is the perfect French ski resort for a luxury family holiday, full of festive cheer around every corner with Christmas lights giving the resort an extra magical feel. Christmas Eve in Chamonix will most definitely get you into the Christmas spirit with the fabulous street parades, a carol concert and even a visit from Father Christmas. I can assure you that Christmas Eve will be the only night in this beautiful luxury chalet that you will find it hard to fall asleep, feeling like a child again with all the excitement and anticipation about Christmas Day.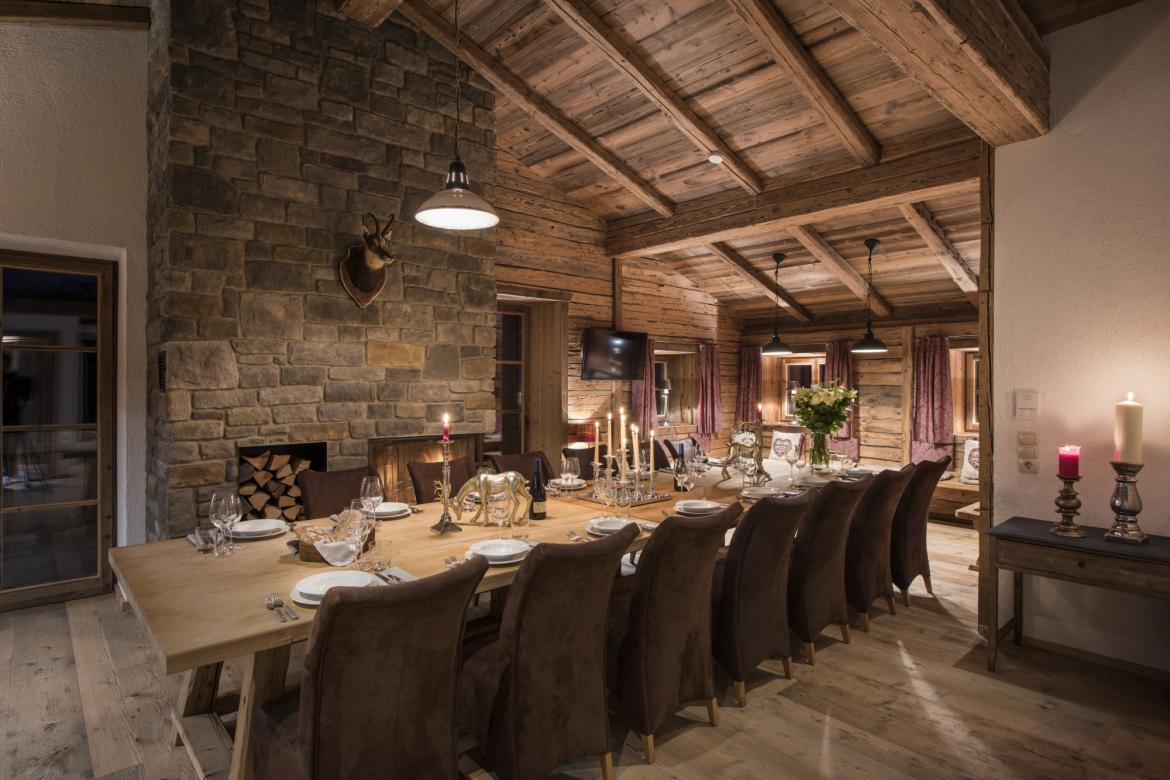 For a snowy mountain retreat this Christmas holiday with traditional charm, head to the luxury ski in ski out Chalet Tschoder in the Austrian resort of St Anton. There will be nothing better than enjoying your gourmet Christmas feast around the open fire with somebody else doing all the hard work, so you can sit back and relax on your luxury Christmas ski holiday. Whether you are looking to spend the whole day skiing hundreds of kilometres of beautiful white powder whilst admiring the stunning mountain vistas or spend the day enjoying the luxury facilities of Chalet Tschoder, you will be sure to have an unforgettable family holiday from the 20th December for € 48,500 Euros.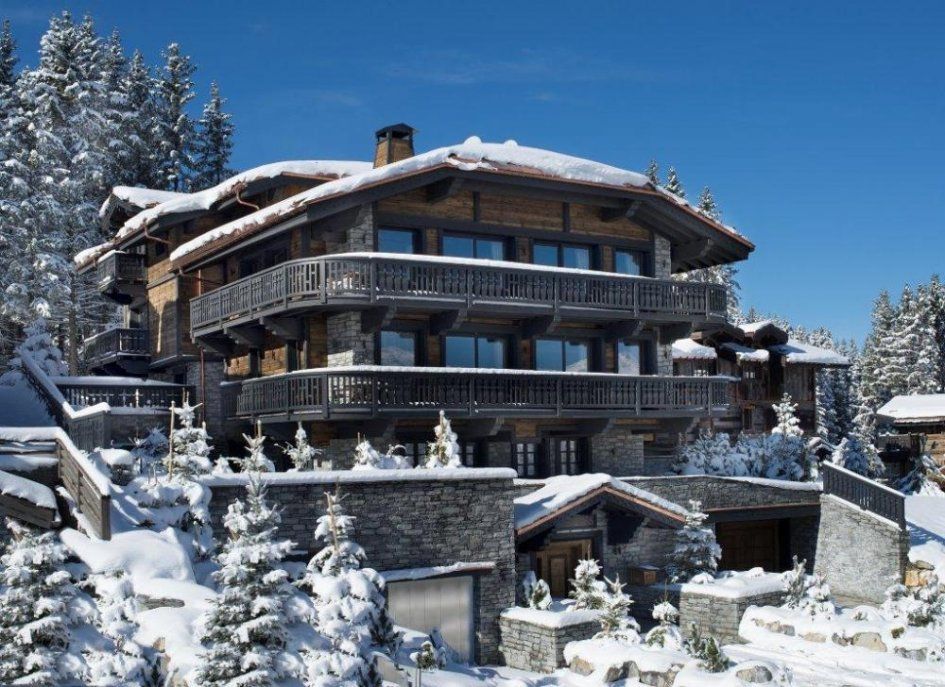 For the most extravagant Christmas ski holiday, head to the decadent ski in ski out Chalet Edelweiss in Courchevel 1850. For 7 nights from the 23rd December for a total of € 290,000 Euros you can be rest assured that this will be your most luxurious Christmas holiday ever.
You can truly enjoy yourself this Christmas break and indulge in all of the incredible amenities within this chalet, including an incredible indoor swimming pool, hot tub, sauna, Hammam, massage rooms, gym, cinema room, private nightclub, bar and library. The only hard decision you will have to make during this luxury Christmas chalet holiday will be how to tear yourself away from the chalet's opulent facilities in order to enjoy the fabulous slopes of The Three Valleys.
With only six months to go until the festive ski period is upon us again and with chalets getting booked up fast make sure you give the Ultimate Luxury Chalets team a call on +44 1202 203653 or drop us an email, so you don't miss out on your dream luxury chalet for that special Christmas ski holiday to remember.