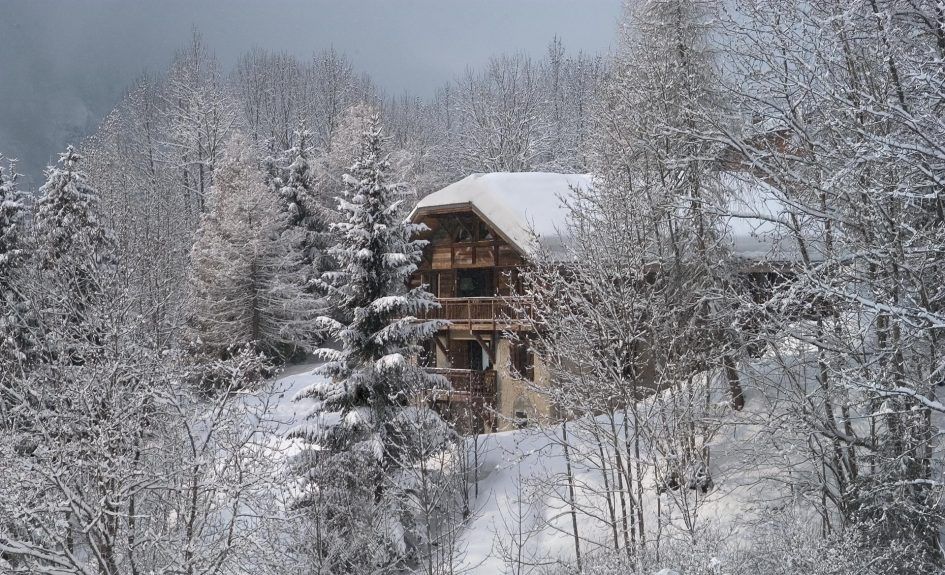 When looking for a luxury chalet everyone has certain requirements such as a swimming pool, gym, cinema, ski in ski out etc. A request we are getting more and more frequently is for a secluded, private, luxury alpine retreat. Alpine retreats are luxury chalets that are tucked away and hidden from prying eyes, offering complete privacy. Here are our top 7 luxury alpine retreats in the Alps….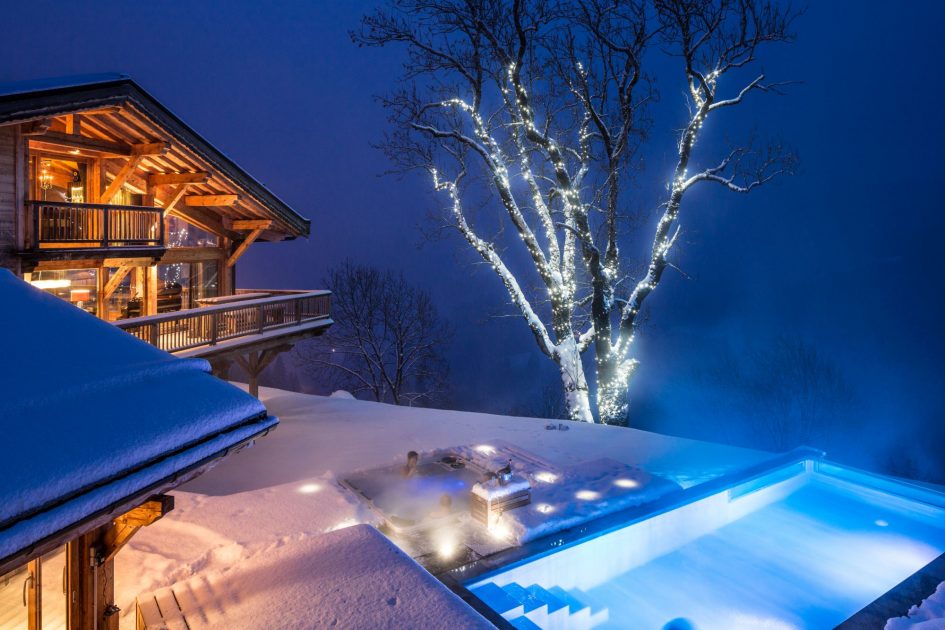 Chalet Grande Corniche is a prime example of what a luxury alpine retreat should be. A luxurious private chalet with uninterrupted views and wonderful facilities for all to enjoy. Grande Corniche can sleep up to 15 adults and 4 children when you combine the main chalet with its mazot, the aptly named Petit Corniche. The chalet has everything one could ever need, the outdoor infinity pool, the cinema, hot tub, games room and even a wine cellar complete with some of the best vintages and chateaux's in the world. My favourite feature though is the slide from the top of chalet that goes all the way down to the lower floors. It is perfect for both kids and big kids alike.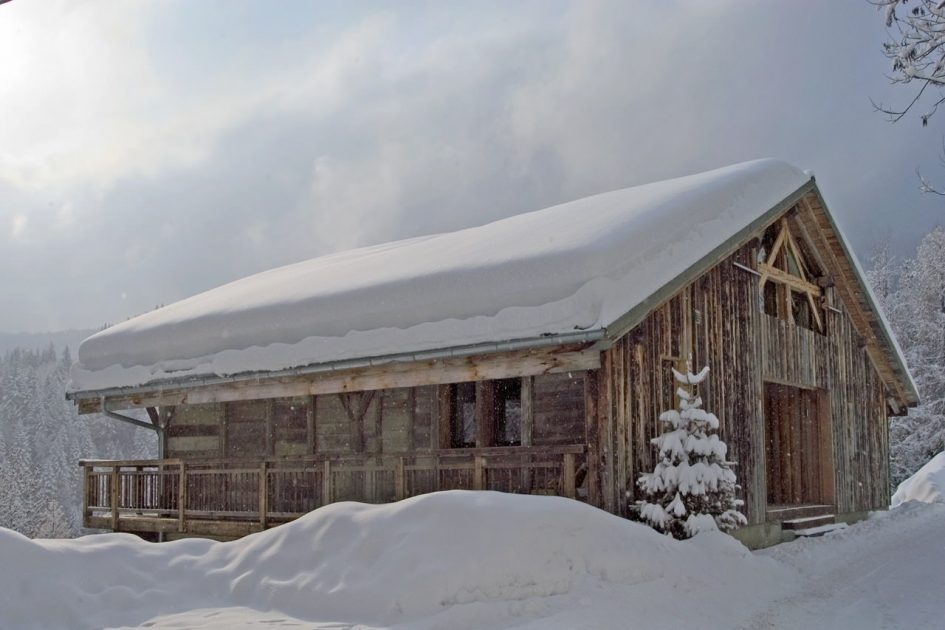 Another luxury chalet in Les Gets that classifies as an ultimate luxury retreat is La Ferme de Moudon. Nestled in the secluded area of Moudon just outside of Les Gets, the chalet sits on a quiet road and is surrounded by snow covered trees, a perfect winter wonderland. Ferme de Moudon is a real charmer and full of character with a lot of original timber and re-claimed wood. There are also a few really nice pieces of African art in the chalet which compliment the style really well. Sleeping up to 12 adults and 2 children across 6 bedrooms this is a great option for multiple families. The outdoor hot tub and pool make for great places to relax in and take in the beautiful surroundings.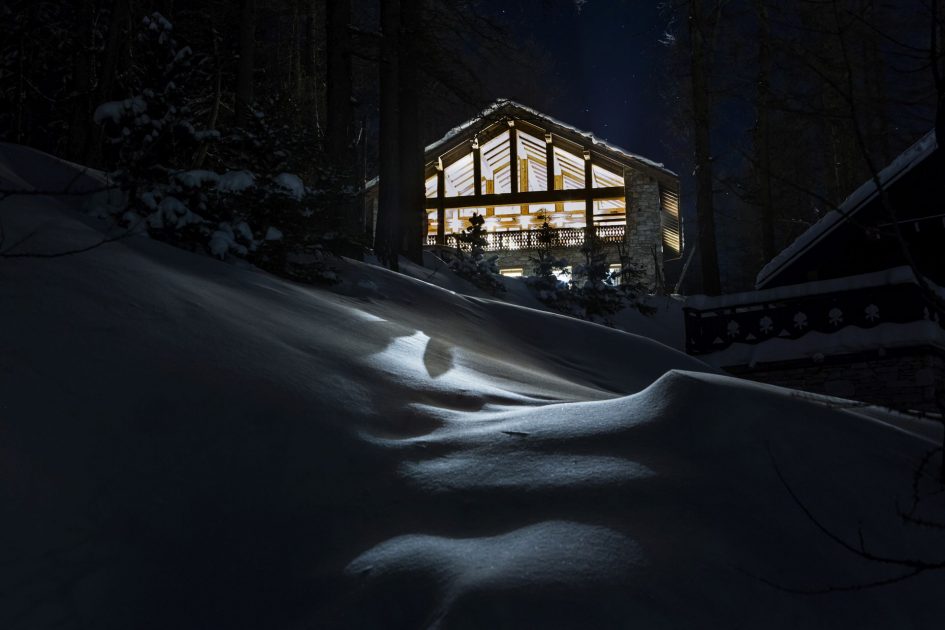 If you are looking for a private luxury alpine retreat in Val d'Isere look no further than The Arctic Treehouse! It is one of the latest luxury chalets in Val d'Isere and has been recognised as one of the leading private luxury chalets in the world, as seen in a recent article by The Telegraph. Located in the Petit Alaska of Val d'Isere you are just a few minutes drive away from the centre and the slopes but just far enough away to have complete seclusion. The Arctic Treehouse can welcome up to 12 adults and 2 children in 6 beautifully appointed rooms. If you're set on Val d'Isere and want to have some privacy then you simply can't overlook The Arctic Treehouse.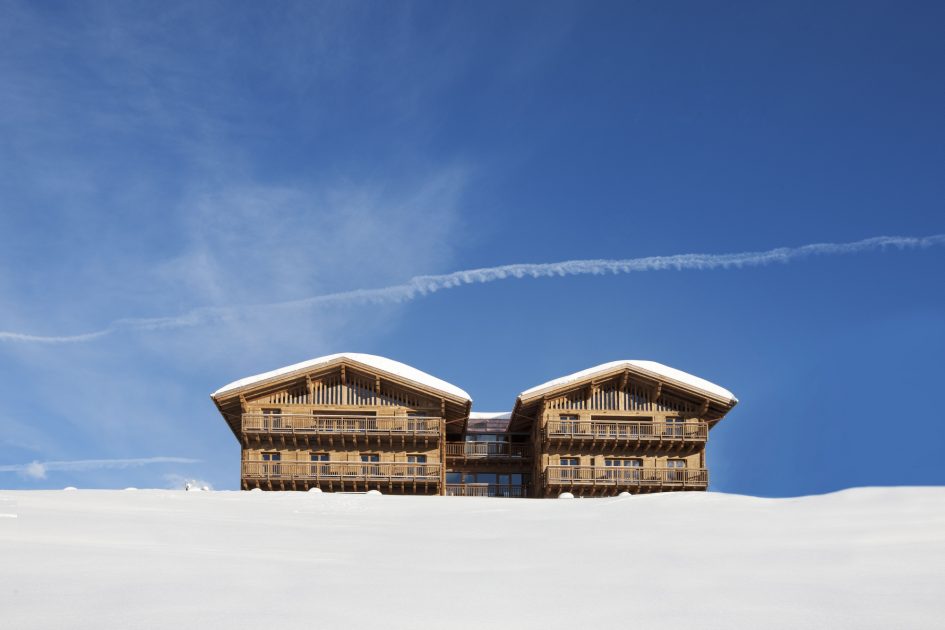 Chalet N is at the height of luxury when it comes to ski chalets in Austria, there really is no comparison. Chalet N is perched above the very exclusive luxury ski resort of Oberlech. Chalet N has commanding views of the the surrounding peaks and along the out stretched valley. As you can see from the image, guests have the upmost privacy which is ideal for those looking to be tucked away and out of the public eye. If being secluded leaves you worrying about your security then you really needn't worry in Chalet N. This amazing chalet comes complete with bullet-proof windows. Ten luxury suites can sleep up to 18 adults and 4 children. The Arlberg ski area offers great skiing for all type of skiers and there are plenty of great bars and restaurants to sample too.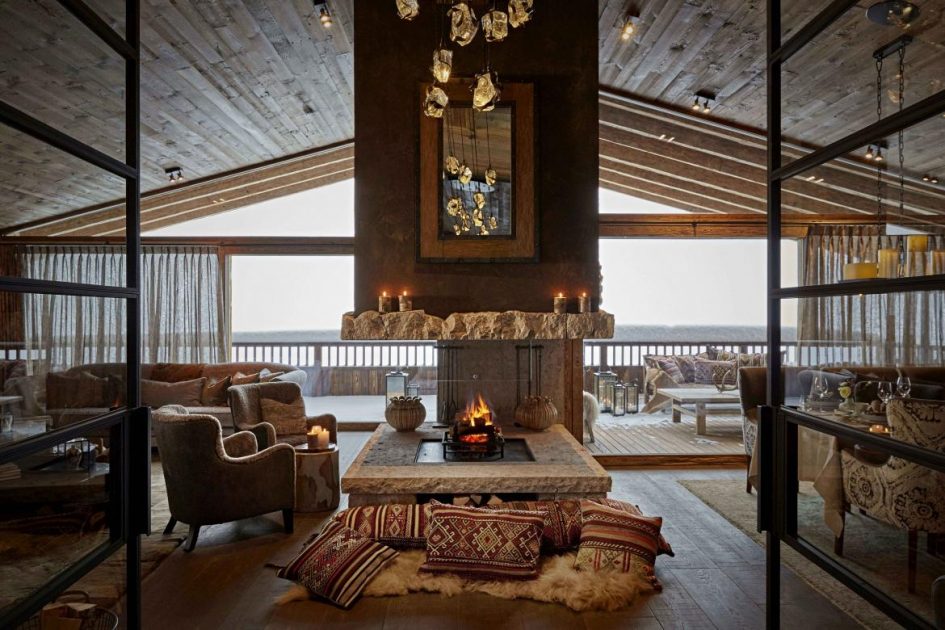 For smaller groups looking for a secluded luxury chalet in Lech, the perfect option would naturally be Chalet 1551. Recently built to the highest specification, combining traditional luxury in the living areas with an excellent modern spa, complete with indoor swimming pool, sauna, steam room and hot tub. What more could you need?! There is also an aprés ski room with table football and a private bar at your disposal. The chalet is usually accessed via snow mobiles and a Polaris snow buggy due to it's secluded location. With 600m2 of living space, there is ample space for 8 adults and 4 children to relax and unwind in traditional Austrian style!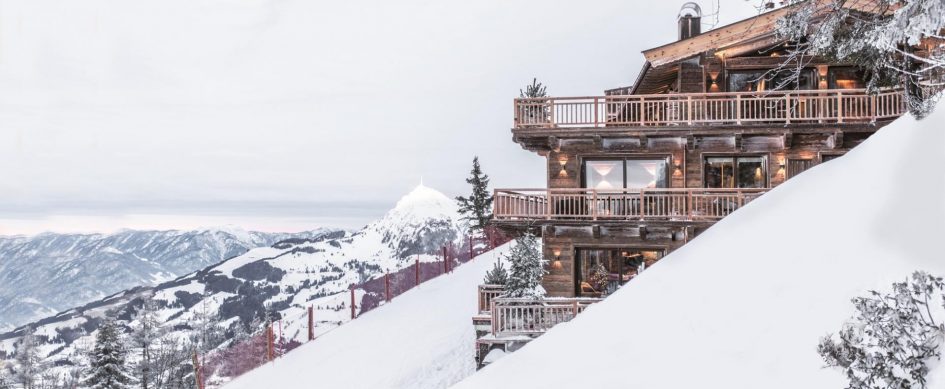 For those looking to be tucked away on the side of the mountain surrounded only by nature we would highly recommend the Hahnenkamm Lodge in Kitzbuehel. This is the standout luxury chalet in Kitzbuehel, perched on the famous Streif piste, the views are simply incredible. It offers a stunning panorama! Five high end luxury suites allow luxury accommodation for up to 8 adults and 4 children. When we think of luxury alpine retreats one of the first that comes to mind is the Hahnenkamm Lodge. You can see why!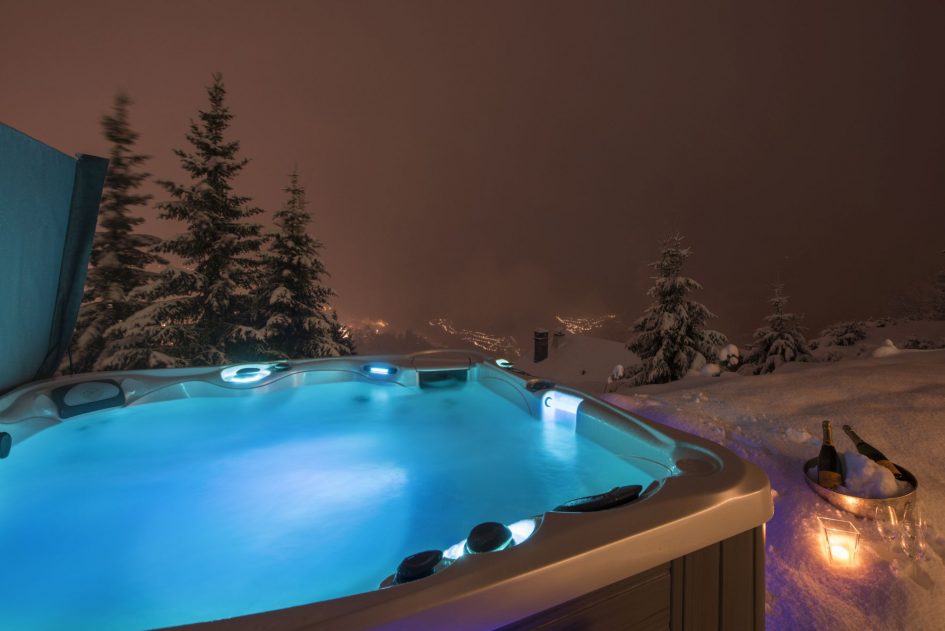 My favourite luxury alpine retreat in the exclusive Swiss ski resort of Verbier is Chalet La Vigne. Tucked away in the Patier area of Verbier, guests are not overlooked or surrounded, you can sit back and relax in complete comfort and ultimate luxury. Can you picture yourself in the hot tub above, with a bottle of your favourite Champagne and those stunning views of Verbier? La Vigne sleeps 10 people so is perfect for two families. The chalet has four bedrooms, 1 large master suite with some of the best views over Verbier, 2 well sized double or twin rooms and a children's bunk room which can sleep 4.
So there we have it, our Top 7 secluded ultimate luxury alpine retreats in The Alps. If you would like any further information on any of the featured chalets or resorts, please get in touch and we will be happy to help. You can either drop us an email or give us a call on +44 (0) 1202 203 653.