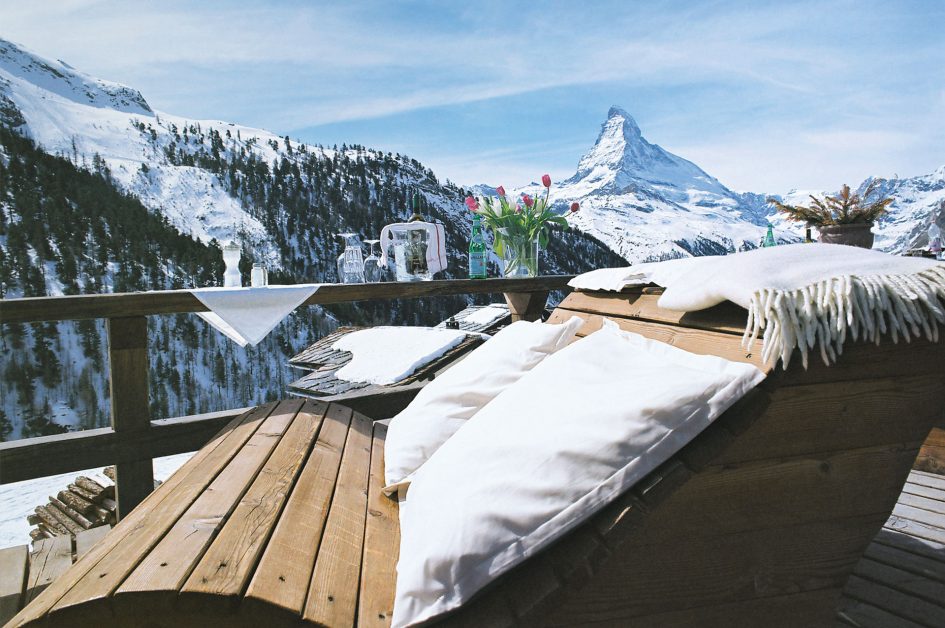 Continuing on from our previous blogs for the Ultimate Ski Bucket List. This week we look at the must visit mountainside restaurants. We have told you about the Best Apres Ski Bars In Ski Resorts and Best Michelin Star Restaurants in Ski Resorts but what about the best restaurants on the slopes?
The majority of our Ultimate Luxury Chalets are either catered or have a chef included. The cuisine that they serve is often as good as most high end restaurants so they have set the bar very high for the mountain restaurants to compete with. It is important that these restaurants offer exemplary cuisine or an atmosphere that draws in even the most seasoned of skiers.
At Ultimate Luxury Chalets, the team are all avid skiers. We have all been lucky enough to try some incredible mountainside restaurants and we would like to share some of these and a few key others with you.
So let the bucket list countdown continue…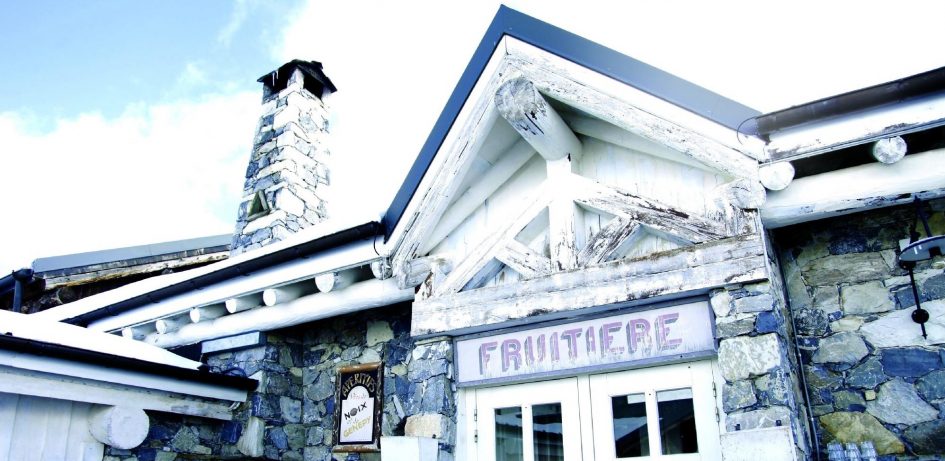 When talking about the best mountain restaurants in Val d'Isere, La Fruitiere has to be mentioned. La Fruitiere is part of La Folie Douce in Val d'Isere. A lot of people are aware of the acclaimed La Folie Douce brand, it is widely regarded as being one of the best party atmospheres within the alps. What a lot of people don't realise is that they aren't just apres bars. They also have very high end restaurants as well. The concept was deigned around offering fantastic food combined with a great party atmosphere. In La Fruitere that is exactly what you will get. Dining here is something that you have to experience.
Another of the best mountain restaurants in Val d'Isere. Le Signal offers a choice of buffet dining or fine dining in a beautiful setting. The rooftop Signal room offers you incredible 360 degree panoramic views of the Val d'Isere's stunning mountain scenery. Throw in some live music and you have the perfect venue to enjoy your lunch on the mountain. If our recommendation isn't enough, this mountain restaurant has won multiple awards including the 2015 World Snow Award for Best Mountain Restaurant.
Le Cap Horn is a very quirky restaurant and is one of the best mountain restaurants in the Three Valleys. You can sit on the terrace and watch the millionaires arrive at the nearby Altiport in their private jets, clip on their skis and ski to their rental chalet. The restaurant itself is very unique, although it is at high altitude and for half the year it is surrounded by snow the restaurant itself is dedicated to the sea. It is completely out of place in a ski resort yet it doesn't feel wrong. You can expert enormous buffets and breathtaking views from the terrace and wine bar. To entertain you a DJ provides an ambience that attracts diners from all over Courchevel and the Three Valleys ski area.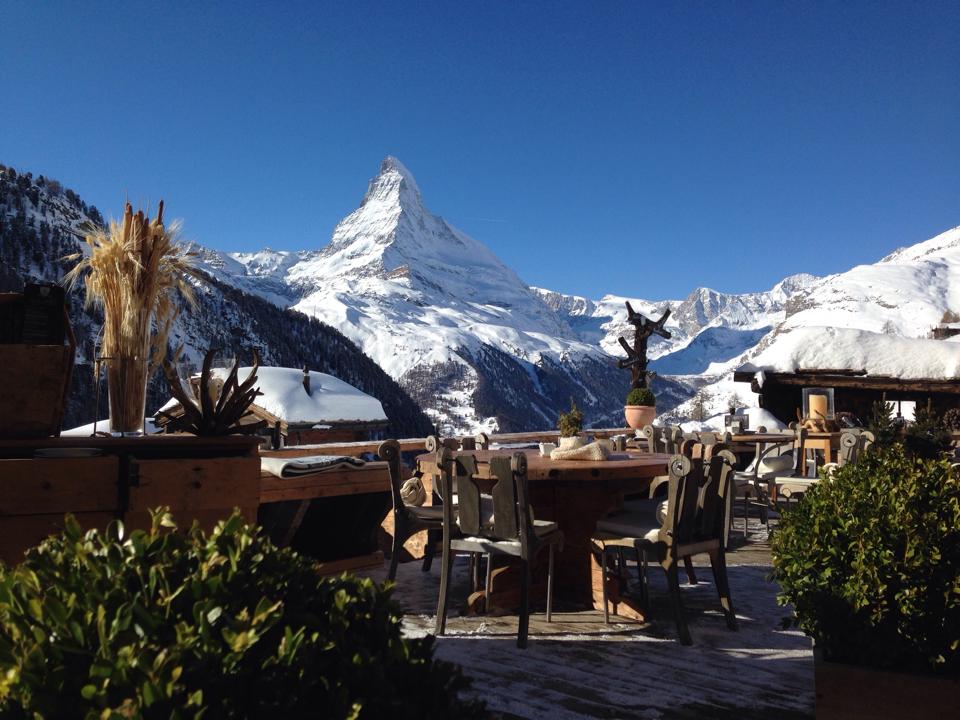 Zermatt is widely regarded as having the best mountain restaurants in Europe. Usually i like to try and add restaurants in different resorts but in Zermatt I just couldn't do the injustice of leaving out some of Europe's finest eateries.
Chez Vrony is run by Vrony herself. Her and her team serve quirky food in a beautiful setting. Inside the restaurant has the typical nic-nacs that you would expect of a traditional mountain restaurant. Externally Chez Vrony has a large terrace which boasts stunning views of Switzerland's most famous mountain, the Matterhorn. If beautiful well cooked local meats, combined other quirky dishes sounds ideal to you then it is well worth a visit. With over 100 years of family traditional and food only used from organic sources or meat that has grazed on alpine grass, it is a true mountain experience and definitely not a place to simply ski past.

One thing is for sure, Courchevel restaurants are some of the best in the Alps. The bar has been set very high so all restaurants need to be of a very good standard. Bel Air is located above Courchevel Moriond and offers lovely views across the valley from the tiered terrace. the food is simple but very well done and with unlimited salad offered with the Plait de Jour and regional specialities offered it is the perfect lunch spot. It is also reasonably priced comparable to its other Courchevel counterparts.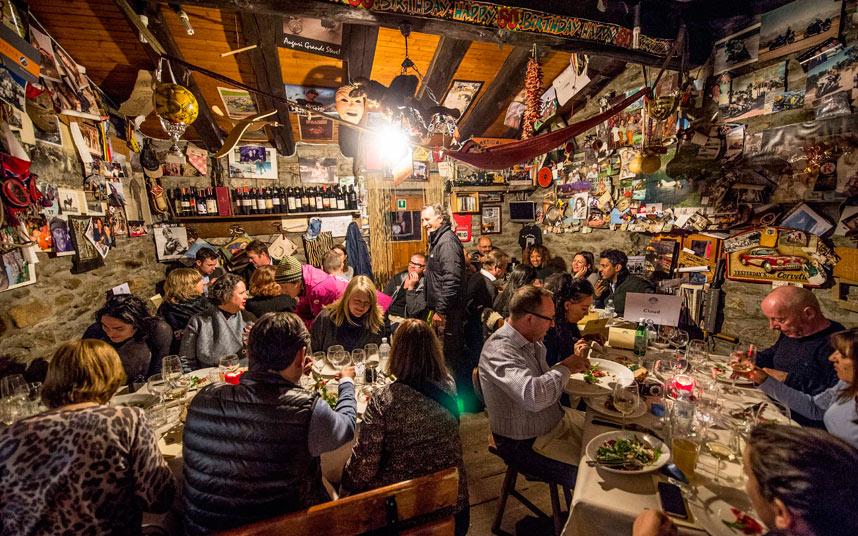 To the untrained eye this mountain restaurant doesn't look anything special. It looks like most other restaurants that grace the side of Europe's pistes. What makes this mountain restaurant so special is not only the delicious Italian cuisine but also the fact that through Prestige Outdoor, a company based in the French resort of Chamonix just across the boarder from Courmayeur offer an Italian job evening there. From the top of the gondola up from the resort of Courmayeur, a pilot takes you on a skidoo up to the restaurant where you enjoy a 5 course Italian meal, if your stomach isn't too full you can dance on the table before you then tackle a torch-lit descent back down the mountain. An incredible experience that you are unlikely to forget.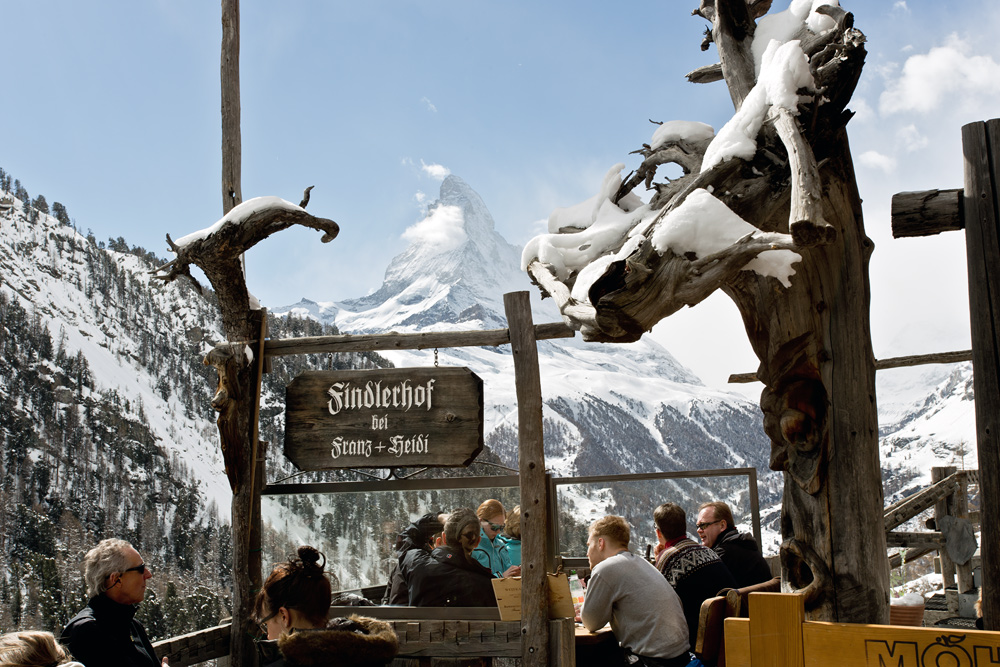 This traditional mountain restaurant has stunning views of the Matterhorn. Offering a peaceful setting combined with local alpine cuisine to include fine meats, delicious cheeses, all combined with beautiful wines. The restaurant is difficult to find but with a high rating on Trip Advisor you will find many people seeking this restaurant out. The only things that top the service and food on offer are the simply stunning views of the Matterhorn.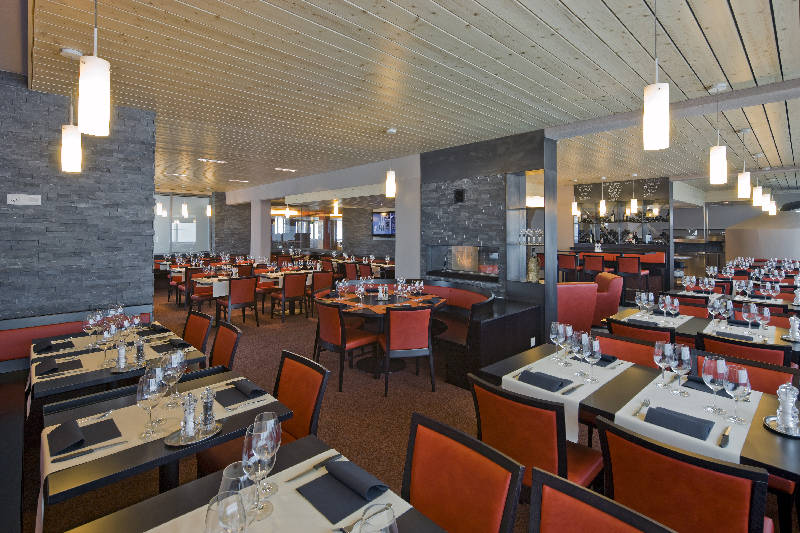 When staying in some of the best luxury chalets in the Alps, you will experience fantastic gourmet cuisine every evening, cooked in the most part by highly trained Michelin star of AA Rosette trained chefs. This can often mean that at lunch, the last thing you want is another 4 course meal. Sometimes you crave something less gourmet and for that reason we would highly recommend Ice Pizzeria in Zermatt. Although not much to write home about architecturally, the views from the terrace overlooking the Matterhorn are stunning.
Ultimate Luxury Chalet's Managing Director Andy Castle is a stickler for good food yet it is he who recommended this restaurant for the Ultimate Bucket List. Here is what he said about the Ice Pizzeria…
"We had lunch in the Ice Pizzeria at Trockener Steg lift station and enjoyed some of the best pizzas I have had the pleasure to eat! And believe me, I have eaten a LOT of pizza, so this is a major compliment!! Definitely worth a visit but only for the very hungry!!"
The pizzas are delicious and the portion sizes are enormous. This is another mountain restaurant, that if you are in Zermatt, has to be visited.
I think the best way to describe why you need to visit this mountain restaurant is to leave it to my colleague Hannah who was fortunate enough to visit the restaurant on a trip to Zermatt a couple of months ago.
"I was very fortunate to be taken to the exquisite Zum See restaurant, which is located on the piste near the Furi lift. This gorgeous restaurant within a stunning setting offered me the best tasting venison with pastry and chanterelles I have ever had, along with the best white wine I've ever had, but please keep that to yourselves as I've just returned from New Zealand where I promised my friends that they have the best wine in the world. Just make sure so not to be disappointed that you book before you go, either the first sitting around midday or the second at 2pm, where you can settle in, take time to enjoy those spectacular views and make the most of starting your apres-ski a wee bit early."
It sounds convincing enough to me. I will certainly be visiting on my next visit to Zermatt.
One of the main appeals of this mountain restaurant is that it can be a little tricky to reach. To some this would be a disadvantage. To us that makes it all the more appealing. Chez Dany have a snow cat that they use as a taxi to pick their customers up. This gives the restaurant a feeling of being secluded and with stunning views and great cuisine, it comes highly recommended. It is one of Verbier's finest mountain restaurants. Their traditional dishes are simply mouthwatering and somewhat gut-busting……just make sure you have done most of your skiing in the morning as you're not going to be capable after this lunch! One of the most delicious of the Chez Dany dishes is the Croûte au Fromage Nature; a hearty feast of melted Alpine cheese over toasted bread with a hint of garlic and traditionally a generous amount of fruit brandy. Doesn't it look and sound appealing!
So there we have it, a selection of the best mountainside restaurants, ones that we feel you need to visit to be able to say that you have truly covered the Ultimate Ski Bucket List.
If food is an integral part of your ski holiday and you want recommendations on the chalets that serve the best cuisine, or the best restaurants both on the slopes or in the resorts then get in touch. Our personal touch and extensive experience is one of the reasons that we are one of the World's number one Luxury ski accommodation specialists and a lot of our clients come back to us year on year in the trust that they know we will find them the perfect accommodation to match their exacting requirements and needs. Call us on +44 1202 203 653 or alternatively send us an email.