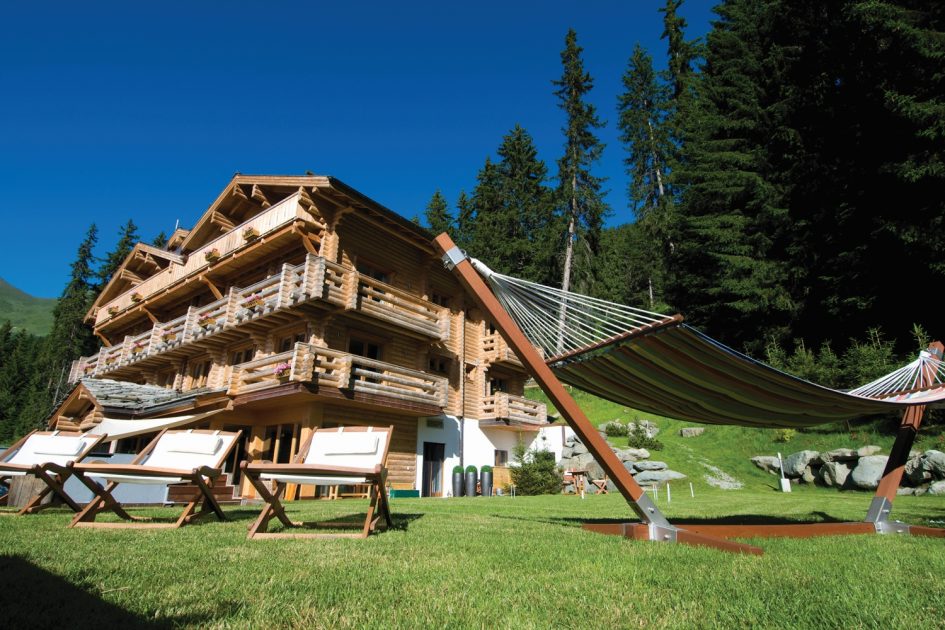 Now the winter season is surely coming to an end and spring has finally sprung, some may think these ultimate luxury chalets are locked up and hatches down until the snow starts to fall next winter. This is not always the case. More and more resorts are coming to the realisation that the summer mountains have just as much to offer as they do in winter. This is why I have put together some of our favourite Ultimate Luxury Summer Chalets from our dedicated summer portfolio Alps In Luxury.
Alps in Luxury was set up when Ultimate Luxury Chalets Directors Andy and Fran took a trip out to the Alps themselves in summer. The summer months in the Alps can provide fun for all the family with resorts offering a varied range of outdoor activities including, but not limited to, white water rafting, canyoning, mountain biking and hiking. The ultimate luxury chalets summer experience is something for everyone to consider. The prices usually drop significantly in comparison to the winter and you can find the chalets on a fully catered, luxury self-catered or on a bed and breakfast basis. Take a read through to see where you could stay for your ultimate luxury summer break.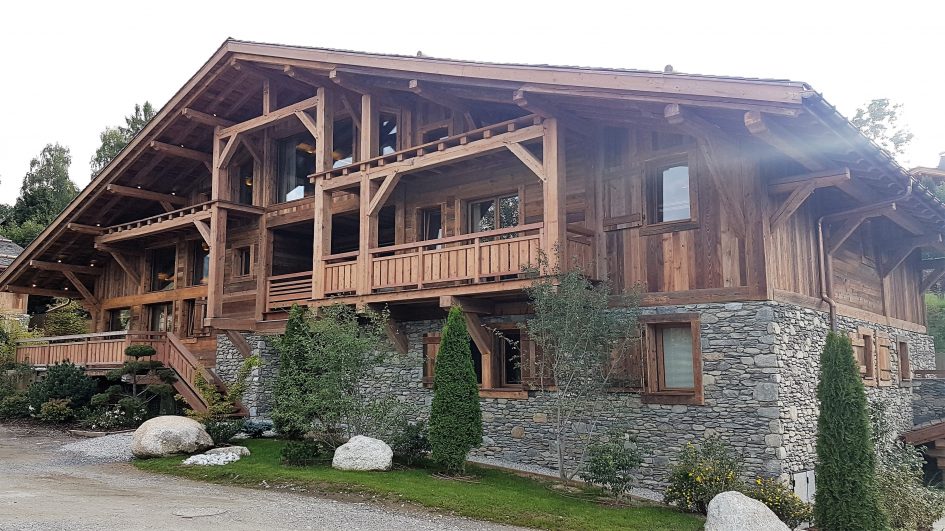 Chalet My World stands tall and proud in the heart of Combloux Village, also know as "The Pearl of Mont Blanc", approximately 7 minutes drive from Megeve centre. The surrounding mountain area is the Mecca of mountaineering with stunning views of the Mont Blanc range including Mont d'Arbois, Jaillet and Rochebrune – hiking and biking trails even stretch across to Les Houches and Chamonix. This beautiful chalet has a wonderful wellness area including a swimming pool, Jacuzzi and steam room – perfect for unwinding after a day of hiking those beautiful mountain trails. You could even treat yourself to a treatment in the massage room.
Price includes exclusive use of the chalet for up to 16 guests on a fully catered basis with a driver service.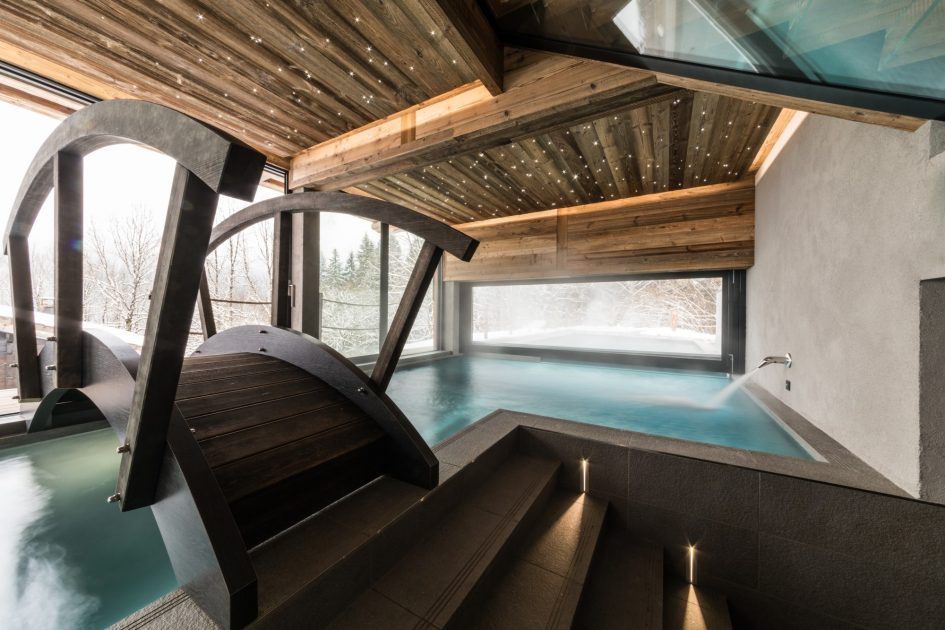 Stylish, unique and luxury. Chalet Joux Plane was built for winter 2017/18 and is perfectly situated in a private location backing onto a stream and alpine woodland. Just a few steps away from the property awaits the 800 km of signposted walking and hiking trails home to the Portes du Soleil. Amongst the many features of this chalet is the impressive 23m swimming pool that offers both in-and-outdoor swimming for the ultimate relaxation after mountain biking, hiking or entertaining the children.
Prices are based on exclusive use of the chalet for up to 14 guests on a self-catered basis to include daily housekeeping and other great inclusions as listed on our webpage.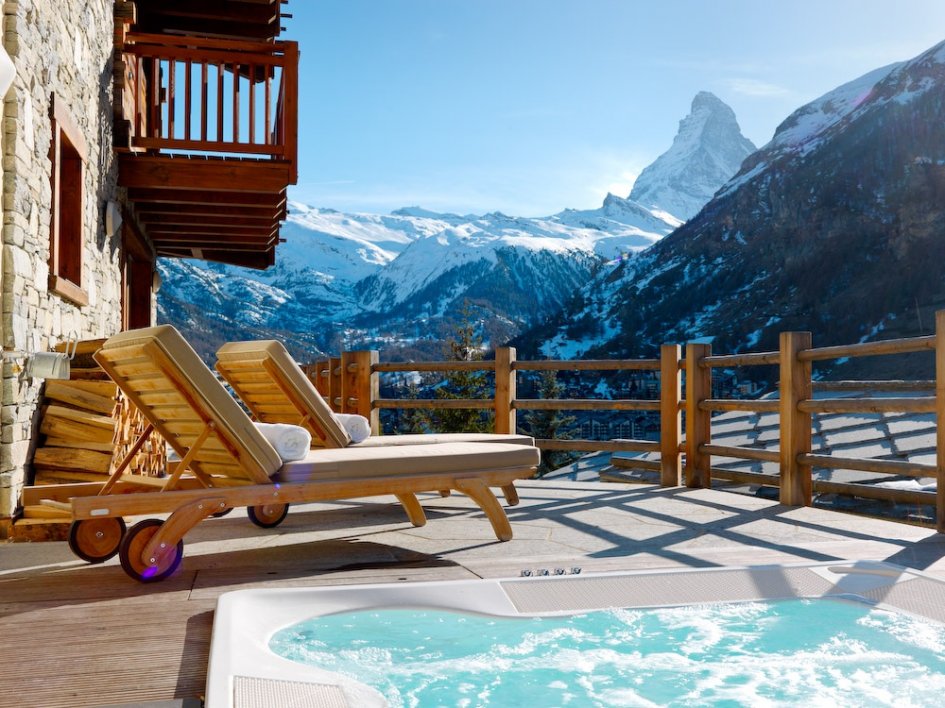 In the direct line of the majestic Matterhorn, Chalet Maurice has some of the best views in Zermatt. The chalet is the definition of sophistication with its large open living spaces, carefully designed furnishings and luxurious bedrooms with real quality fabrics. Sit out and soak up the sun on the south-facing balcony and fill your lungs with the fresh mountain air. Bliss.
Prices are based on exclusive use of the chalet on a bed & breakfast basis. Chalet Catering prices available on request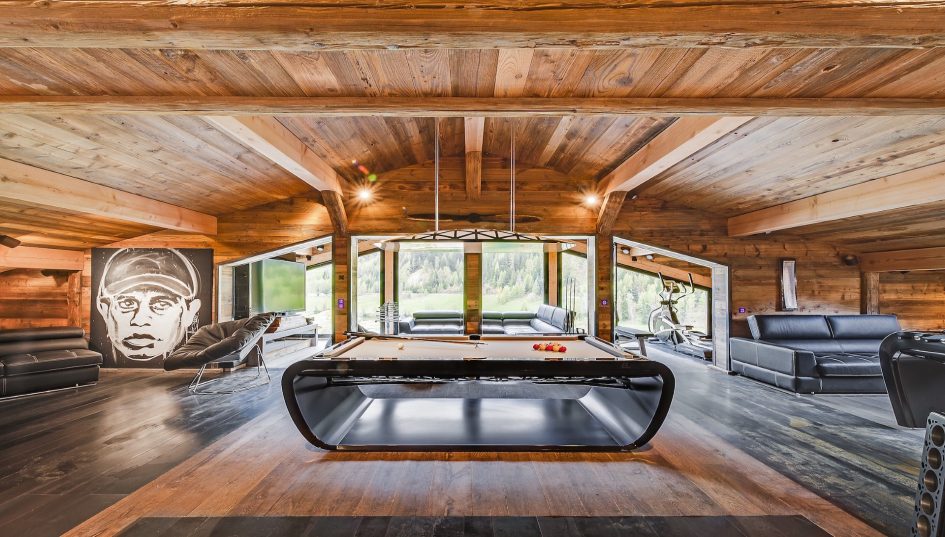 Chalet Quezac in Tignes Les Brevieres is one of a kind. The chalet has a unique style carefully designed by the owner Guerlain Chicherit which is a true reflection of his innovative mind, fine-eye precision and life passions. Every detail from the glass bath to the brush-stoke of each painting has the wow-factor, making this chalet a true luxury delight. The chalet features a hot tub, high-quality sound system and private bar to name a few; but one of the many great aspects of this chalet are the entertainment facilities including the pool table, ping-pong and Foosball table for that ultimate family competition.
Prices are for exclusive use of the chalet for up to 16 guests on a self catered basis.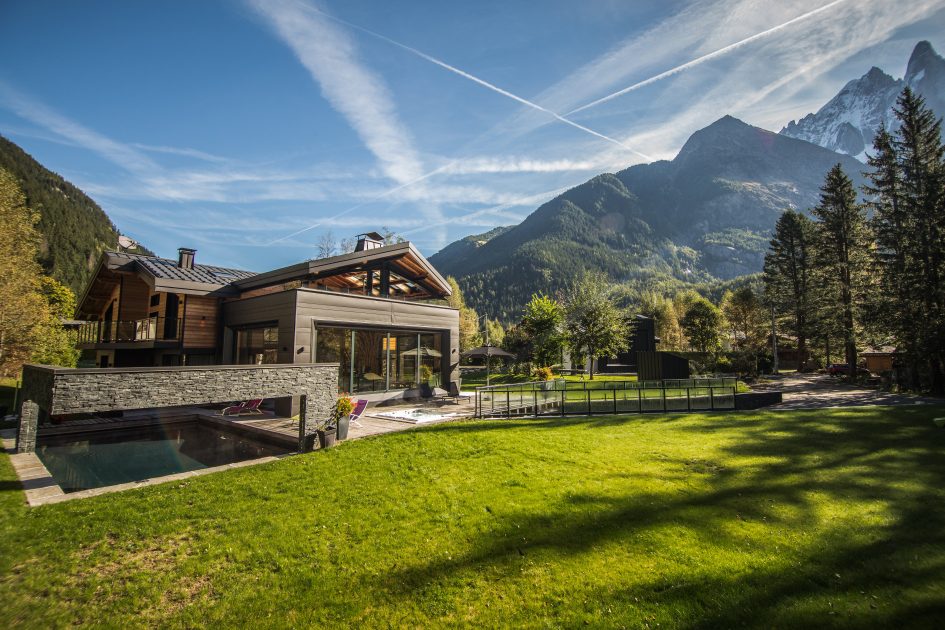 If you are looking to visit the Haute-Savoie region of France this summer and explore the many valleys and towns why not stay in Chalet Dalmore? This luxury summer chalet in Chamonix is the perfect base for any summer holiday in the Alps. Featuring over 500m2 of living space across two floors this is a great luxury family chalet. The outdoor pool is heated year round and is a firm favourite with guests, young and old. Being based in Chamonix is perfect as you are only an hour and half from Geneva airport and have the whole region at your mercy as you go and discover the Alps in the summer where they are simply magnificent!
Prices are based on exclusive use of the chalet for up to 10 guests on a self-catered basis to include a full concierge service and a welcome hamper. Additional service are available upon request.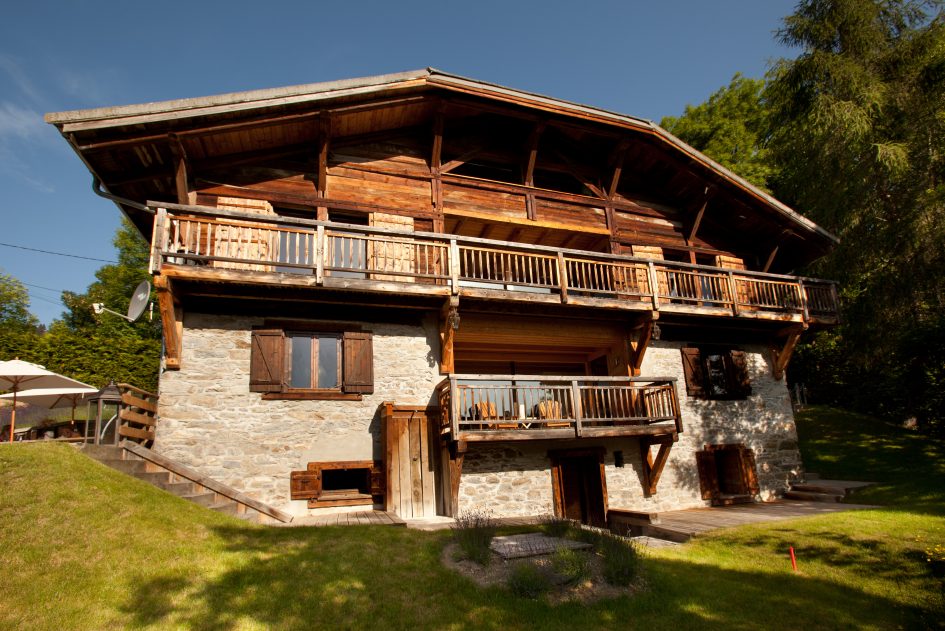 Ferme de Moudon has to be one of the Ultimate Luxury Summer Chalets. The property has the seclusion and privacy needed for a peaceful summer holiday in the Alps. The chalet was one of the original luxury chalets in the Alps and even featured on The TV programme Grand Designs Abroad. It is a converted 300 year old farmhouse and whilst many of the features have remained, it has a homely modern interior which has been finished by owner and designer Nicky Dobree.
The property is the perfect chalet for a summer holiday in The Alps. The large terrace area is great for al fresco dining and an infinity pool was recently added to cool you off after a long day exploring the Portes Du Soleil's many hiking and biking trails.
Prices are based on exclusive use of the chalet on a self-catered basis. The chalet is also available with additional services and catering on request.
Whilst these chalets are our top picks, there are many other luxury summer chalets on offer. Take a browse through our Alps In Luxury portfolio to find a chalet that best matches your preferences and requirements – we are always adding to our portfolio too! Our team of chalets specialists will be more than happy to advise you on the perfect chalet for your summer holiday, just send us an email or giving us a call on 01202 203659.