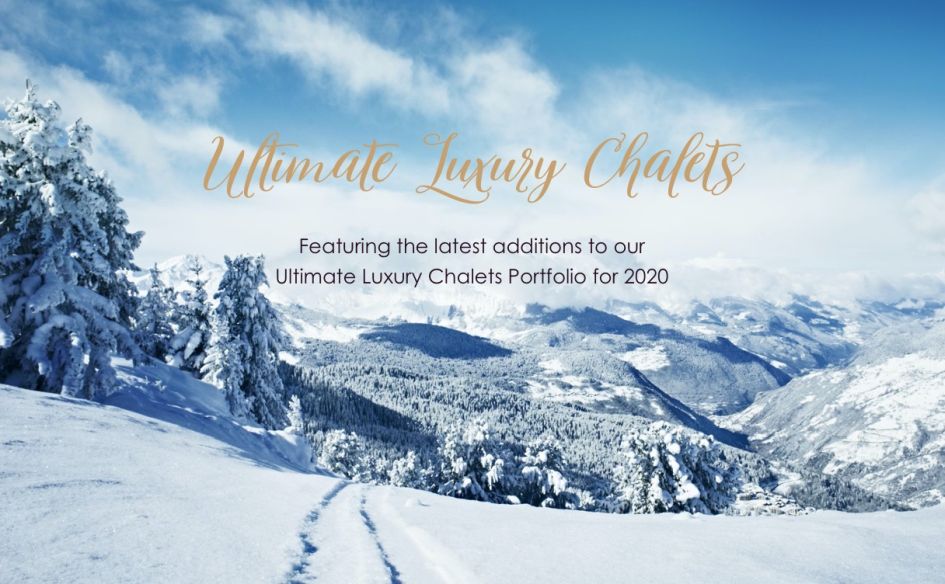 Deciding which chalets reap the rewards and enter our exclusive list of the top 100 luxurious chalets is no easy decision. Following a strict criteria to determine what defines an 'Ultimate' Luxury Chalet, our team have undergone the arduous process to determine which luxury ski chalets make the cut for the portfolio Ultimate Luxury Chalets 2020. Will awe-inspiring wellness facilities triumph over a traditional chocolate-box appeal? Will a luxury location conquer exquisite chalet service and cuisine? Or will the formidable reputation of the luxury ski resort that the chalet resides in take overall priority? Allow us to introduce the new Ultimate Luxury Chalets for 2020…..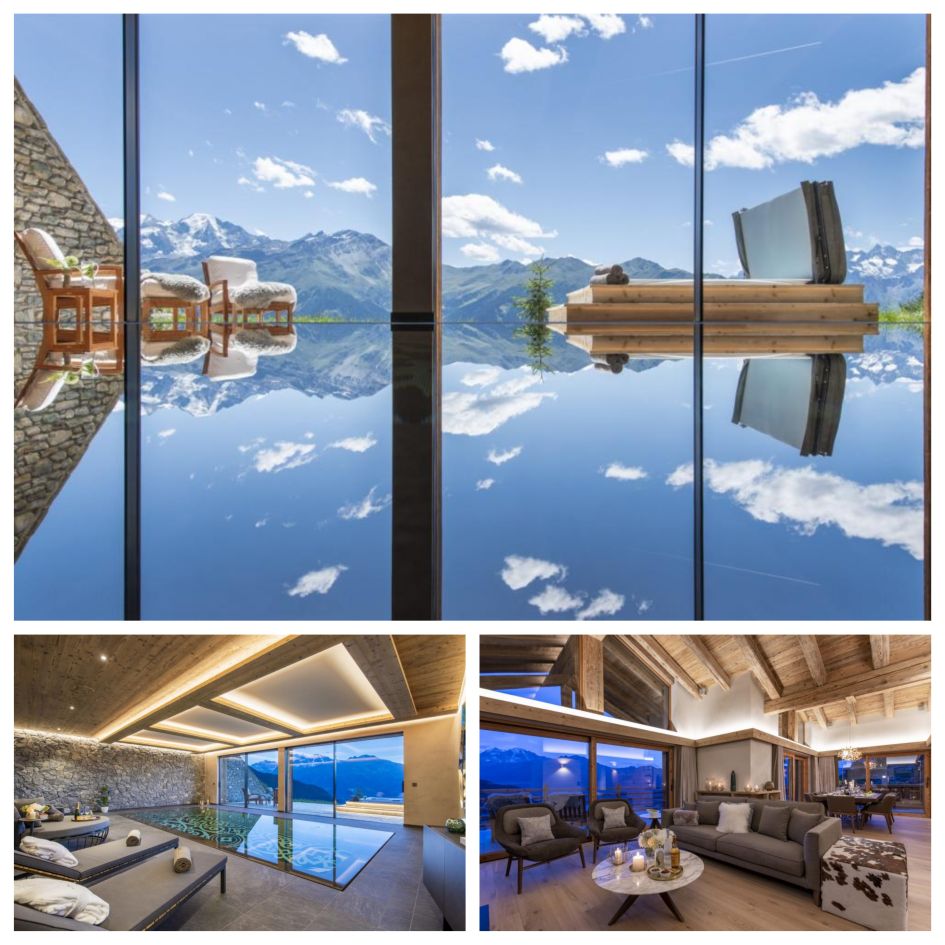 The first new ski chalet to feature on our portfolio and claim it's honourable award at the end of the red carpet, is the stunning Chalet Calima. Perched high on the side of the mountain, in the Sonalon area of Verbier, this ultimate luxury ski chalet has been designed, constructed and finished with utmost care for your advantage. Immerse yourself in the exquisite wellness facilities on offer to you, including a stunning indoor swimming pool as highlighted in our 10 of the Best Luxury Chalet Swimming Pools blog. With an adjustable depth floor, this remarkable swimming pool is perfect for children and nervous swimmers. Alternatively, venture out through the floor-to-ceiling glass sliding doors to soak in the outdoor hot tub, whilst also soaking up the beautiful panoramic valley views in front of you. Spread over 4 floors, Chalet Calima showcases a spacious cinema room, internal lift and wood-burning fireplace for your ultimate relaxation.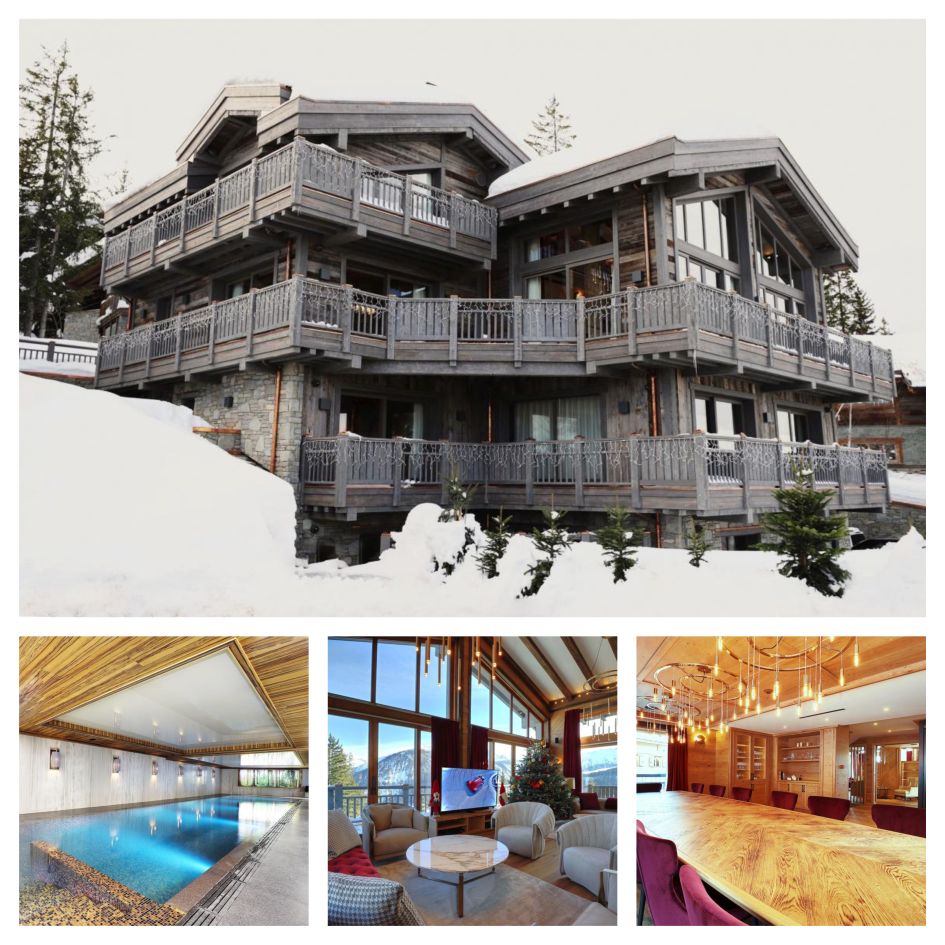 Chalet Aurore joins Chalet Calima as the second new luxury ski chalet 2020 to be added to our Ultimate Luxury Chalets' portfolio. Brand-new to Courchevel 1850 for the 2019/20 season, this monumental chalet spans a total of 1,415m² space to accommodate up to 15 guests. Offering a selection of wellness and entertainment facilities, from an indoor swimming pool and cinema room, to its very own nightclub, will ensure everyone is entertained! The luscious living areas, captivated under the magnificent 4.5 metre ceilings, present the perfect place to relax in front of the feature fireplace at the end of the day. For all our clientele, this new luxury chalet in Courchevel 1850 is sure to impress for your next ski retreat!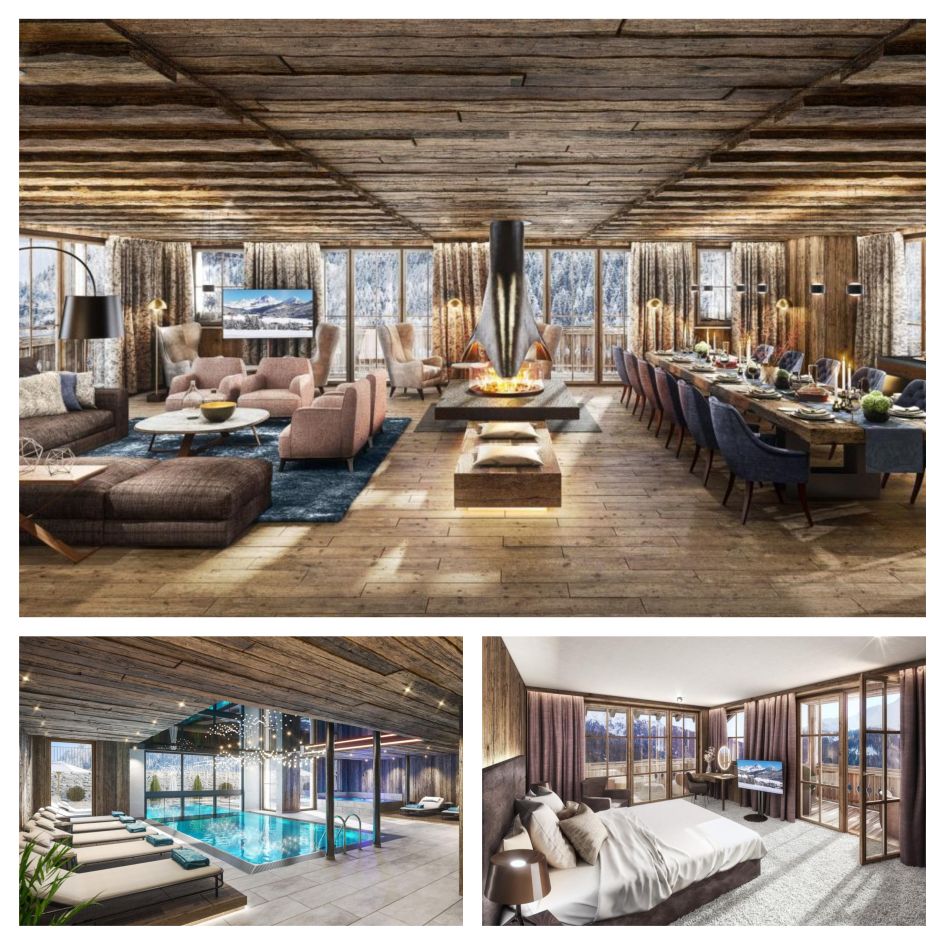 Chalet Lena, one of St. Anton's luxury ski chalets 2020, offers everything you could possibly desire! Oozing character and panache, this 900m² beautiful luxury catered chalet presents a traditional chocolate box feel with the advantage of several astounding wellness facilities, to rival some of the most luxurious spas. Featuring an indoor/outdoor swimming pool, hot tub, Finnish and Bio saunas, as well as a steam room and gym, will mean you are spoilt for choice on how to unwind after a hard day on the slopes. Sleeping up to 22 guests, Chalet Lena is perfect for luxury corporate ski trips, large groups of friends or a luxury family ski holiday!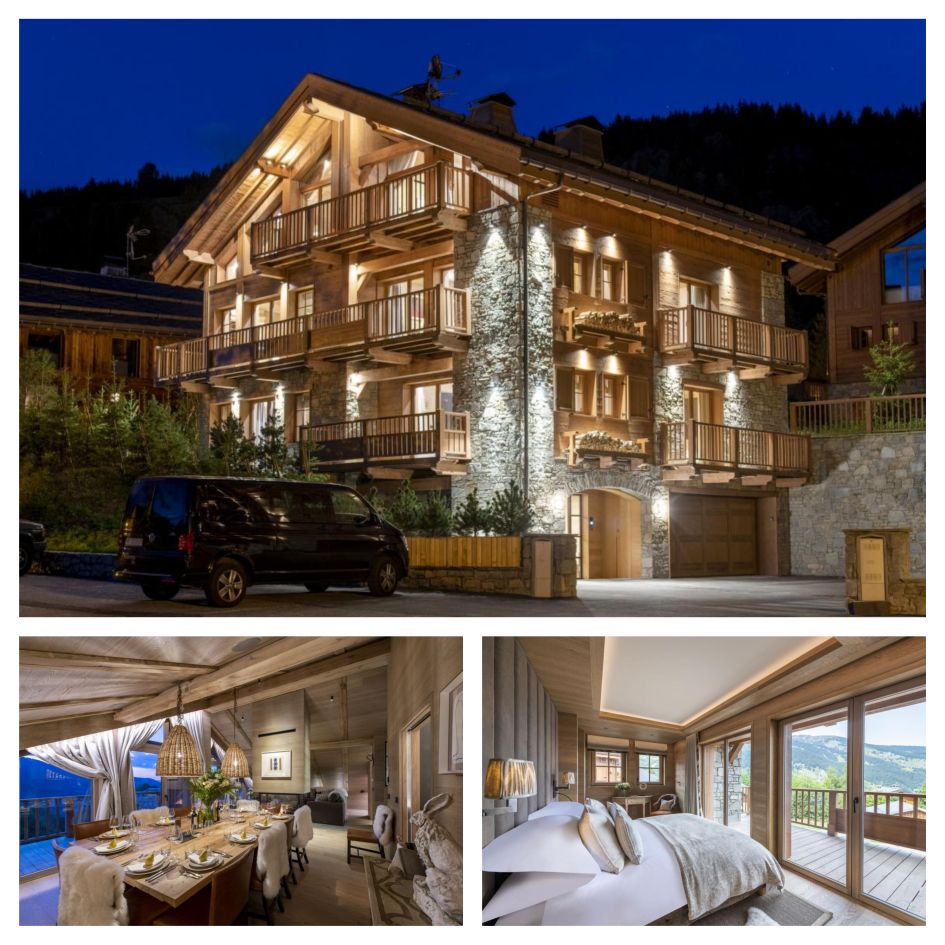 The epitome of alpine sophistication, Chalet La Loze is not only new to our Ultimate Luxury Chalets portfolio but also features as one of our Top 5 Reasons to Go Skiing in Meribel. Harmoniously blending sensational, modern decor with an authentic alpine finish, ensures guests will feel welcomed in this extraordinary home-from-home. Relax on the sumptuous sofas, under the double-height, apex ceiling, as light floods through the floor-to-ceiling windows from the snowy scenes outside. The Hammam, spa shower, massage treatment room and outdoor hot tub allow you to pamper yourself like never before. Furthermore, the dedicated cinema room (featuring bespoke electric reclining seats) provides a complete cinema experience for the evening's entertainment. A suitable option for your next luxury family ski holiday, Chalet La Loze sleeps up to 16 guests across its 6 luxurious double en-suite bedrooms and bunk bedroom.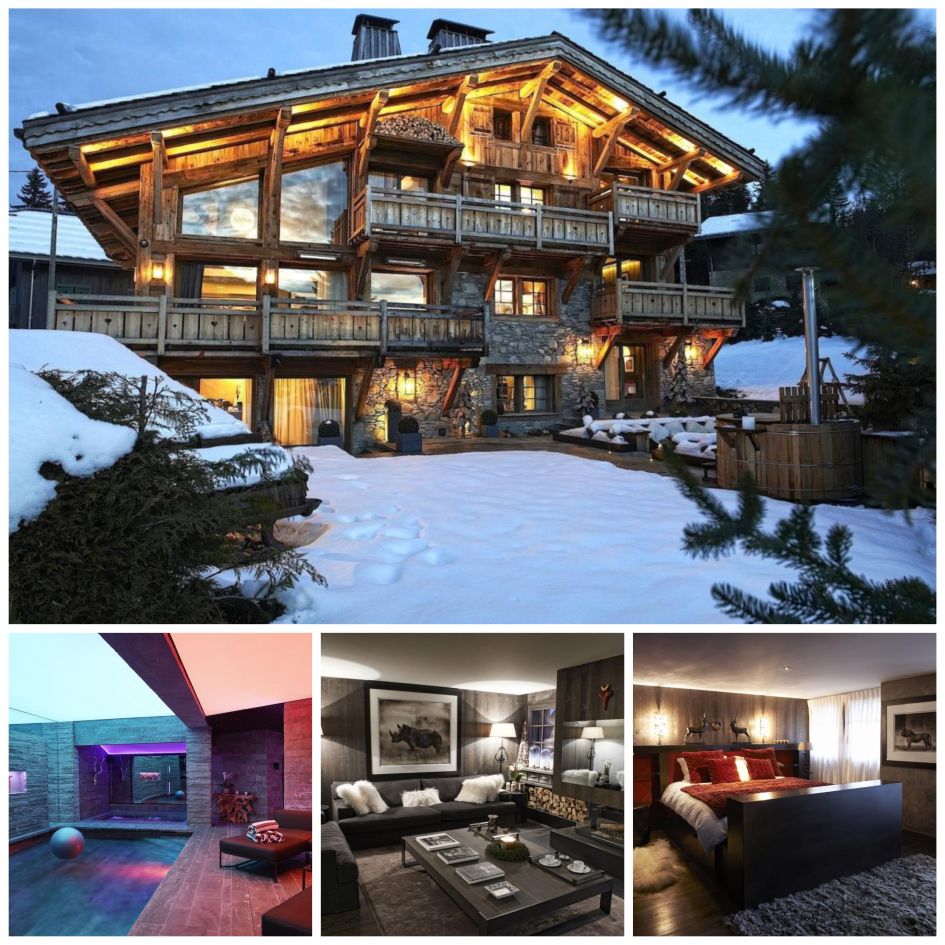 Elegant, traditional and charming are just a few words used to describe the delightful Chalet Dana – an excellent example of what a luxury chalet in Megeve should be. Showcasing a rustic alpine exterior, seamlessly harmonising with the chalet's sleek interior, creates an overall opulent atmosphere for you to revel in. With a plethora of exceptional wellness facilities at your entire disposal, including a submersible swimming pool, modern gym, large home cinema and bar area, Chalet Dana could be the perfect family ski getaway for 12 adults and 6 children.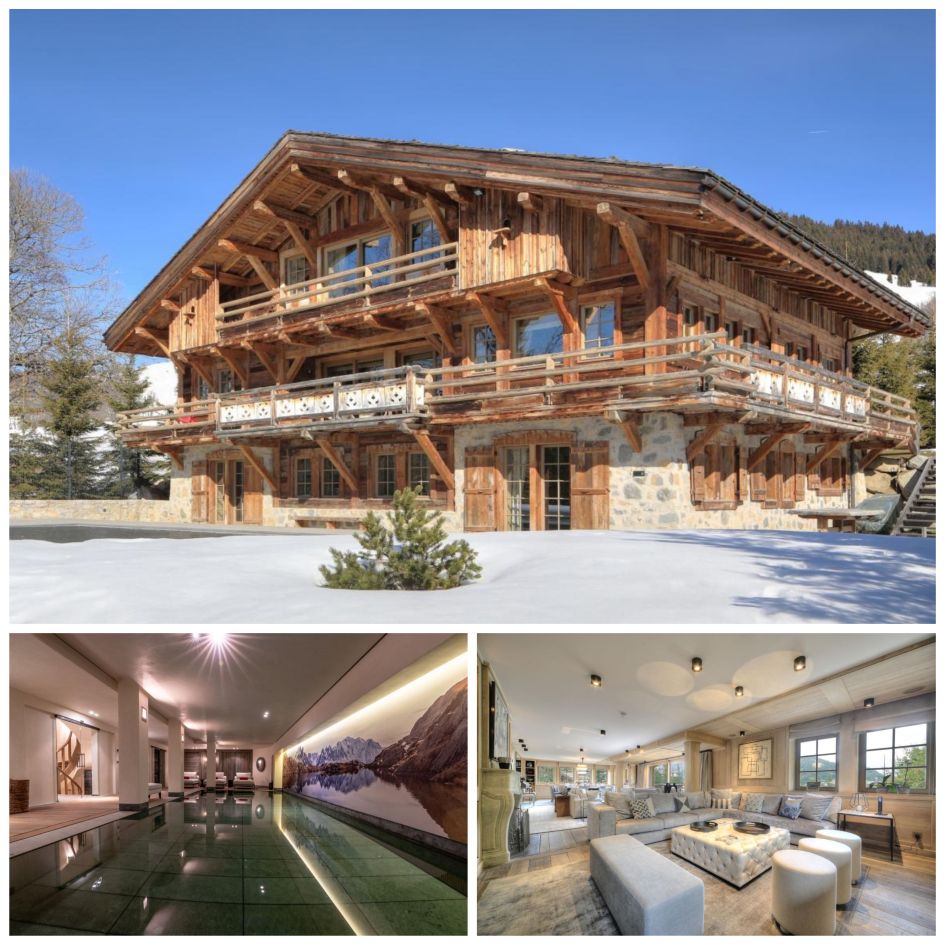 Featuring a traditional wooden and stone exterior, Chalet Izoard is a luxury ski in, ski out chalet in Megeve to be revealed on our Ultimate Luxury Chalets' portfolio for 2020. Spread across 5 impressive floors, this incredible 1,000m² chalet showcases a selection of remarkable facilities, to create a relaxed and refined atmosphere for your next luxury ski holiday in France. At the end of a hard day's skiing, the spa and entertainment facilities provide a welcoming retreat to relax in, including: a large indoor swimming pool, massage treatment room, sauna, outdoor hot tub, gym facilities, elegant cinema room and much more! The bright and spacious living areas are perfect for socialising together with the full-length windows, exposing the stunning, snow-capped Mont d'Arbois and Mont Joux peaks. Alternatively, head to the spacious games room and bar area to unwind with a sip of something nice. Sleeping up to 14 adults and 6 children, Chalet Izoard provides a great option for a large group ski holiday.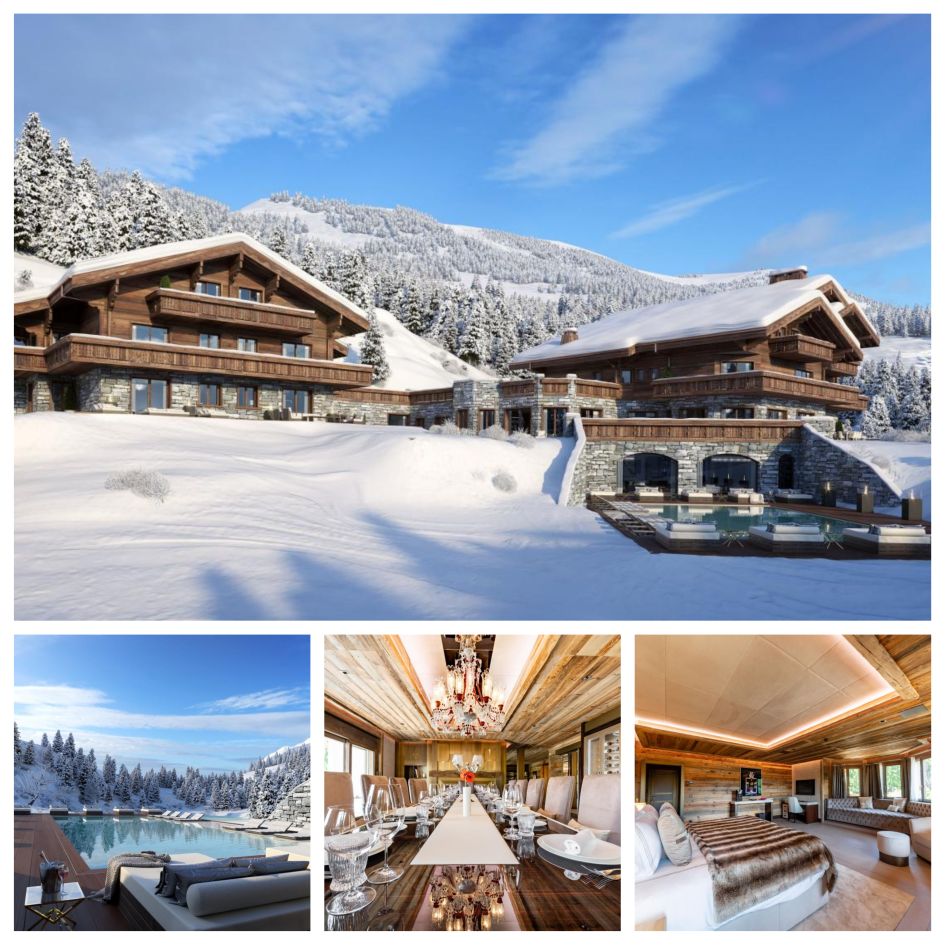 Ultima Crans 1 and Ultima Crans 2 make up the Ultima Crans Chalets, providing guests with 4,500m² of complete luxury. Recently featured on our New Ultimate Luxury Chalets in Switzerland blog, guests will be able to experience incredible 5* facilities, with equally matching levels of service. Sophisticatedly blending true luxury with traditional alpine character, the Ultima Crans Chalets offer an abundance of awe-inspiring wellness and entertainment facilities for you to fully unwind on your luxury ski escape. The monumental Ultima Spa & Clinic, covering a 1,000m² area, offers a heavenly haven to soothe any aching muscles; immerse yourself in the outdoor Jacuzzi/swimming pool, relax in the sauna or continue your workout in the fully-equipped fitness room and yoga studio. In total, Ultima Crans Chalets can accommodate for up to 38 guests, a suitable option for a large group ski holiday in Crans Montana.

If you are interested in any of the new luxury ski chalets 2020 added onto our Ultimate Luxury Chalets portfolio, or have found an existing chalet that better matches your criteria, then please do get in touch and we will be more than happy to discuss your requirements! You can give us a call on +44 1202 203653 or you can send us an email. We look forward to hearing from you!