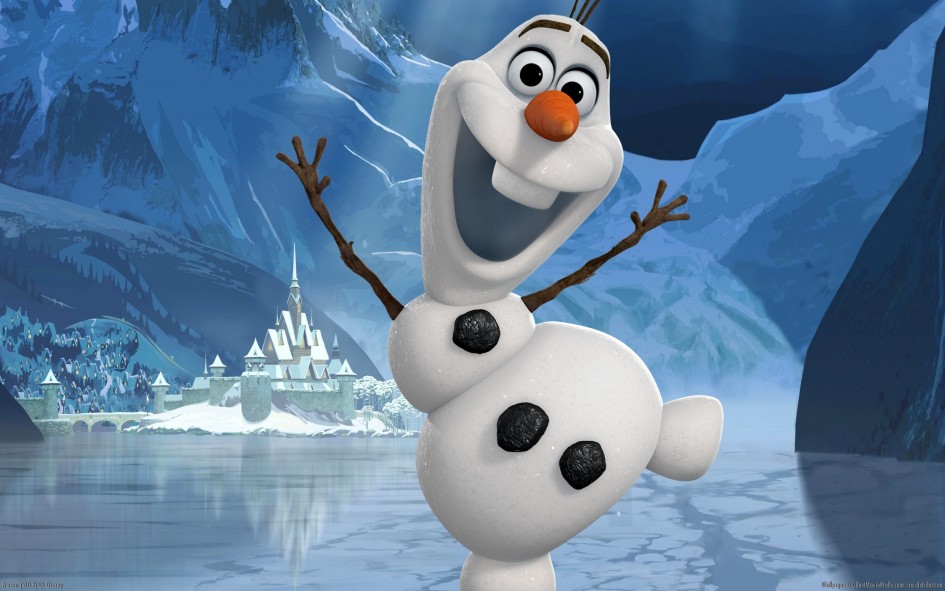 Yes, the Ultimate Luxury Chalets team have succumbed to the inevitable and we have come down with a bad case of Frozen fever….. well I definitely have anyway!
I know I am not the only one out there obsessed with Olaf, Elsa, Anna, Sven and Kristoff and I thought it only right to share the magical wonders of the Disney movie Frozen in a 'First Time In Forever' blog (see what I did there?) all about luxury chalets in the alps that can turn that dream of Arendelle into a snow filled reality.
Chalet White Dream, Courchevel 1850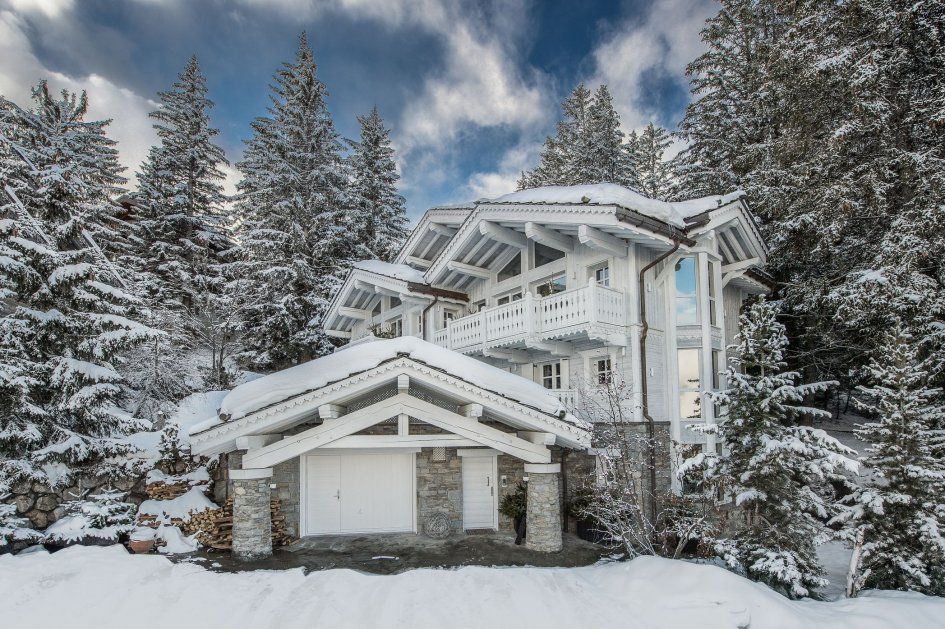 Imagine white sofas, white beds, white walls, WHITE EVERYTHING! This chalet oozes magical abundance. You can swim in the extravagant heated pool, unwind during a sensuous massage, workout in the the gym or sing along to 'Love is an Open Door' in the Chalets' very own, and might I add ridiculously cosy, ice themed bar and cinema room. This stunning property is nestled within the exclusive resort of Courchevel 1850 where you might actually get to rub shoulders with a real life Prince or Princess – I can't make any promises though!
Rates for this chalet are available on application.
Chalet Le Petit Palais, Courchevel 1850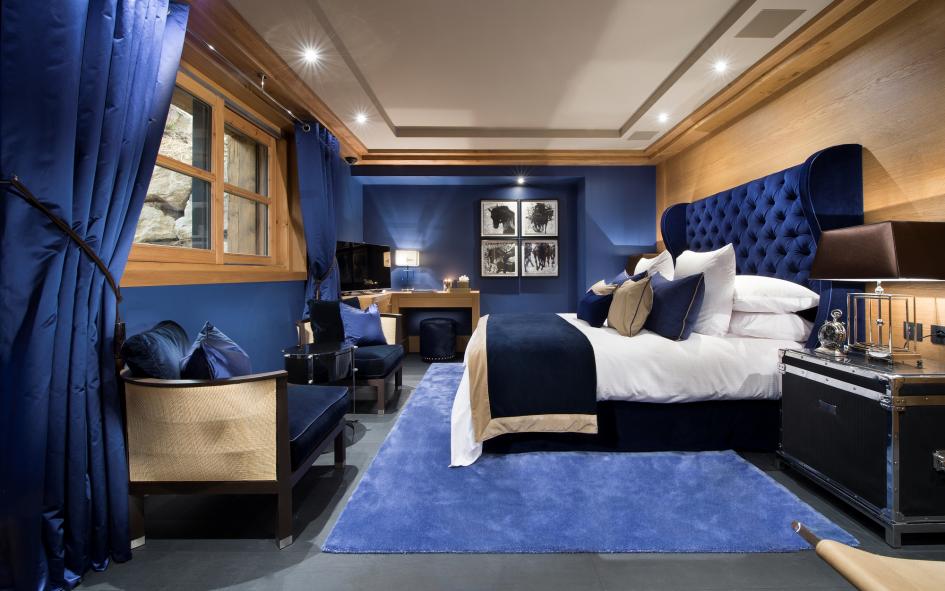 Have you ever dreamed of staying in a Palace fit for a King or a Queen? … Of course you have! Who hasn't?! Well we can make your dream a reality. Designed exclusively by an inspirational World class designer, this opulent palace is spread out over 6 floors. Not only does it have everything you could ever dream of, it also comes with a full staff including a driver to whisk you away to wherever you choose … as long as it's within resort though. Your every whim will be catered for. To top it off you can even hold your own extravagant ball in the chalets very own private nightclub and you wont have to leave by midnight – oh wait, that's Cinderella.
This stunning little palace is available to rent from €80,000 per week.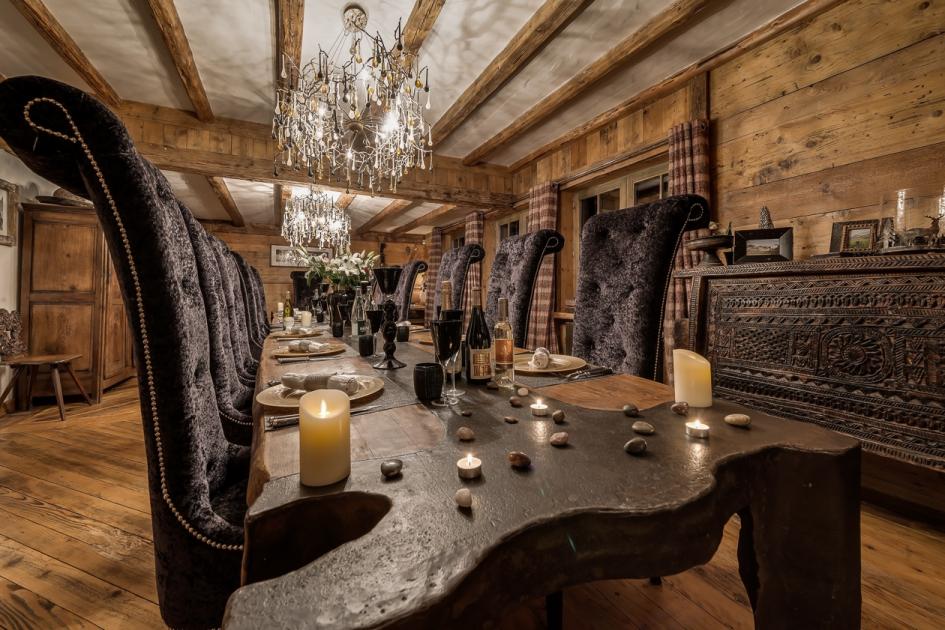 Now I don't know about you, but I don't think a fairytale palace is complete without a banquet room. Well they don't come any more spectacular than the exquisite, chandelier laden dining room of Chalet Le Rocher in Val d'Isere.
Aptly named Le Rocher as it is has been built into the rock face of the mountain. The walls of the treatment rooms and spa area of this chalet are the exposed rock of the mountain, which equates to a stunning masterpiece of a traditional and majestic chalet.
Chalet Le Rocher is available to rent from £21,950 and includes full gourmet catering to be enjoyed on THAT dining table.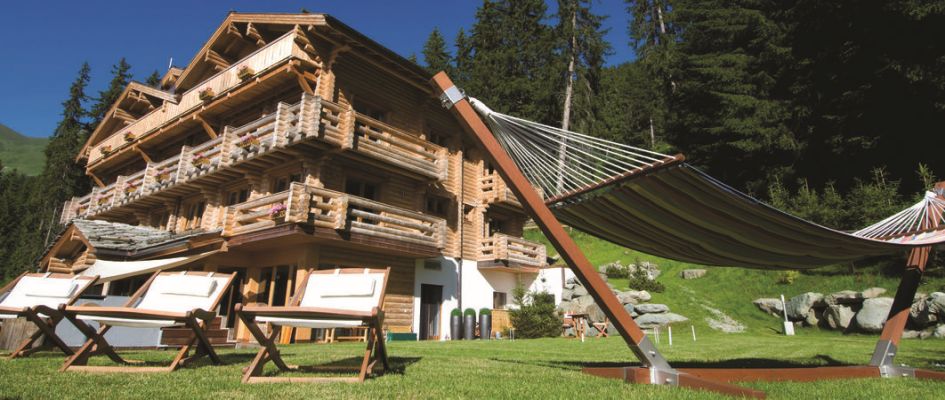 "Winter's a good time to stay in a cuddle, but put me in summer and I'll be a ….. happy snowman!"
Well Olaf might be slightly disillusioned about what happens to snow in the summer, but luckily for him he has his very own permanent flurry. 'The hot and the cold are both so intense, put 'em together it just makes sense!' We think so too Olaf, which is why The Lodge in Verbier, owned by none other than Sir Richard Branson, offers the ultimate luxury chalet experience throughout the summer months as well. Giving you the perfect opportunity to enjoy all the luxuries of a chalet holiday, with 5 star service and food that makes you salivate whilst enjoying the delights of the Swiss Alps in the summer.
The Lodge is available to rent exclusively in the summer from CHF 8,995 per night.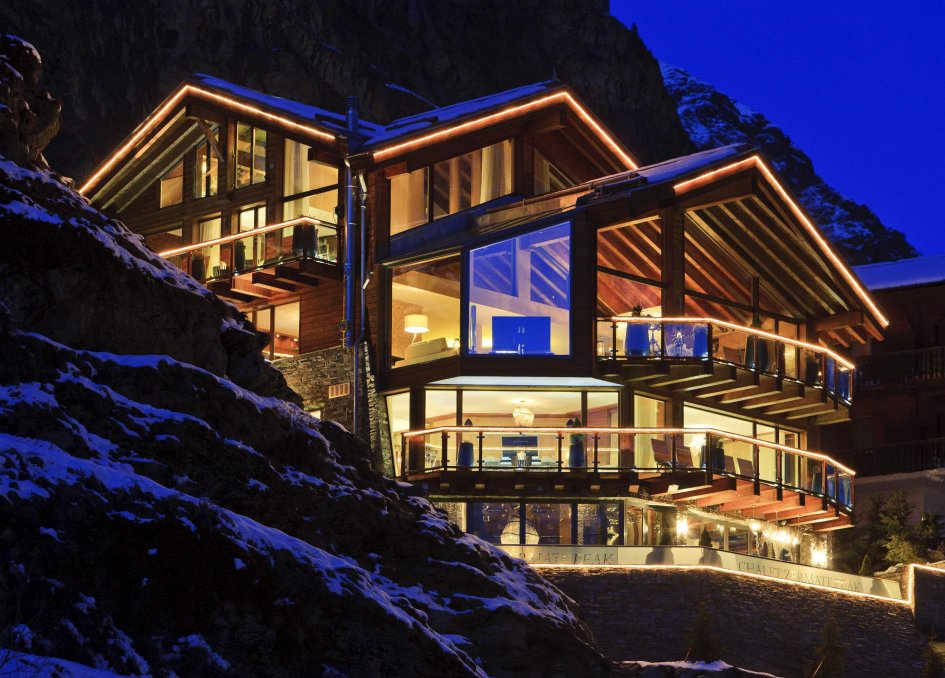 Ok, so we can't quite give you Elsa's Ice Palace, but we can definitely present to you Chalet Zermatt Peak. Built into the side of a mountain (just like Elsa's) it is surrounded by snow and ice (just like Elsa's) and it has floor to ceiling glass (OK, not quite like Elsa's but we can't exactly rent out a chalet made of ice so glass is the next best thing!).
A deserving winner of Switzerland's best Ski Chalet 2013 at the World Ski Awards, Chalet Zermatt Peak sleeps 10 adults and 3 children in 5 exquisite double bedrooms, all with their very own private en-suite bathrooms. The chalet also has…. 3 HD cinema areas, a sauna, steam room, an indoor/outdoor hot tub, a fully equipped gym, a library, a ski room – with heated boot racks and its very own lift!
No one will judge you either if you were to sing 'Let it Go' at the top of your voice whilst walking back to the chalet following some apres ski, in fact they will probably sing along with you!
Chalet Zermatt Peak can be rented from CHF 55,000 Swiss Francs per week
The End
Well not quite.. if you would like to know any more about any of our chalets, please get in touch, we would love to hear from you. You can e-mail us or call us on 0044 (0) 1202 203652.
We want you to build a snowman! Send us your attempts to rachel@ultimateluxurychalets.com and we will post these onto our social media channels!