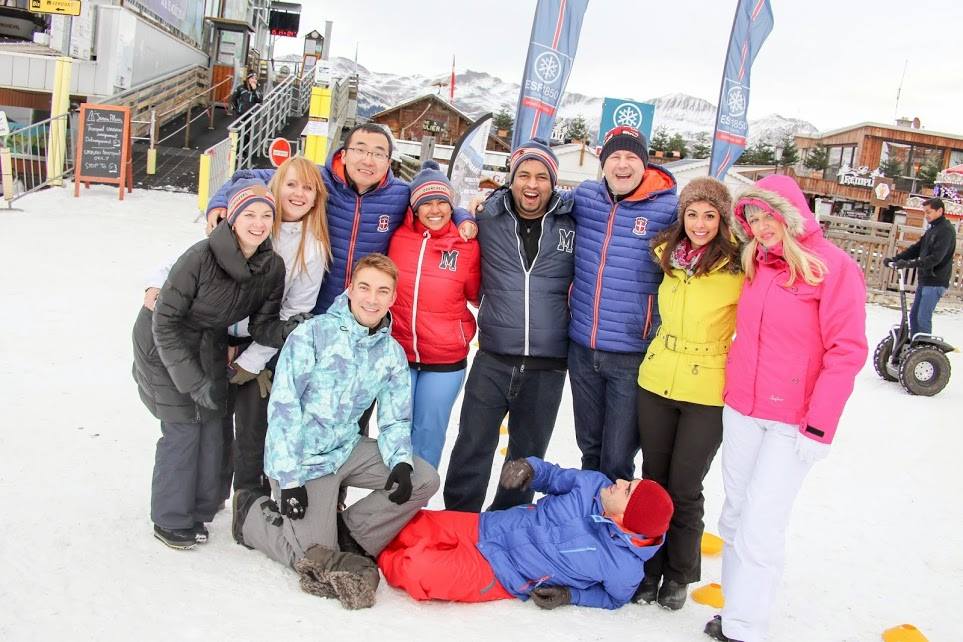 So the last leg of my first trip to the Alps with Ski in Luxury took me to Courchevel 1850 in the Three Valleys to a renowned tourism event named Courchevel Live. This year Courchevel Tourism hosted 300 of the best travel agents and tour operators in the world and we of course were one of them….
For a very quick guide to Courchevel Live, every business invited to stay in some of the most exclusive residence within Courchevel 1850 receives a three day itinerary consisting of lavish champagne receptions and lunches, tours of 5* Hotels and breathtaking Chalets, evening dinners with entertainment and we were even lucky enough to get some skiing in….Well you can imagine my distaste when I was told this would be the end of my first trip abroad!
So I arrived to my understated 8 bedroom, 15 person chalet in the heart of 1850 complete with indoor swimming pool, outdoor sunken hot tub with steam room / hammam, bar, massage room, private gym, children's playroom and cinema all accessible without using your legs of course as yes there was an indoor elevator too. I was the first guest to arrive and so it was only natural to run around like a kid in a sweet shop and try out every sofa, balcony and bed possible before having to act professional again! The sauna, swimming pool and hot tub would have to wait until later as I was straight off on my first business lunch meeting. No rest for the wicked….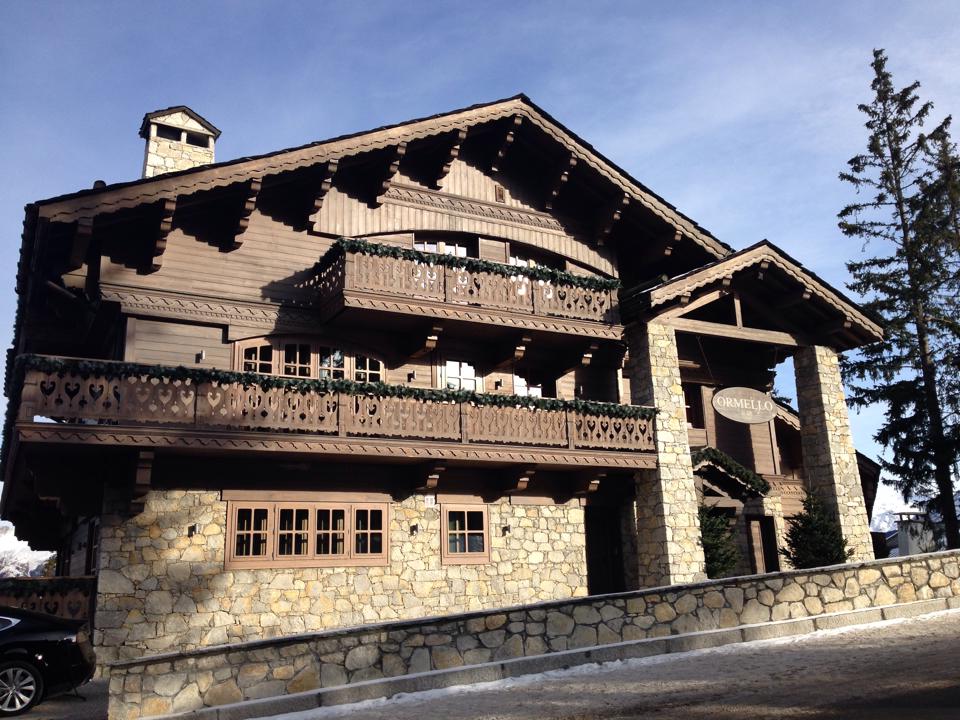 I was met by the lovely Orianne in the foyer of The Grandes Alpes, one of the very first hotels to establish itself in Courchevel 1850. Family owned, it was rumoured they were met with a lot of criticism and laughter at the thought of successfully running a hotel in such a remote location but look at it now! Recently refurbished, it holds one of the best locations alongside the Bellecôte piste offering ski in/ski out access and is only a moments walk to the vast array of boutiques, bars, cafés and restaurants.
I was welcomed for lunch at their beautiful new Japanese Restaurant Bizan, run by Toshiro Kuroda, the owner of several restaurants and a well known deli in Paris. Myself and general manager Orianne had a great time mastering the chopsticks and the food was absolutely delicious, although it was so well presented I mistook the ginger for another sushi delight and put the whole thing in my mouth at once…massive error when trying to be professional and you have to choke into a napkin!
Shortly to be added to our website for the remainder of this season and coming seasons, there are 9 luxury private apartments available all named after precious gems. Guests can take advantage of the Valmont spa area that includes an indoor swimming pool, gym and beauty/massage cabins for the ultimate in relaxation after a hard days skiing.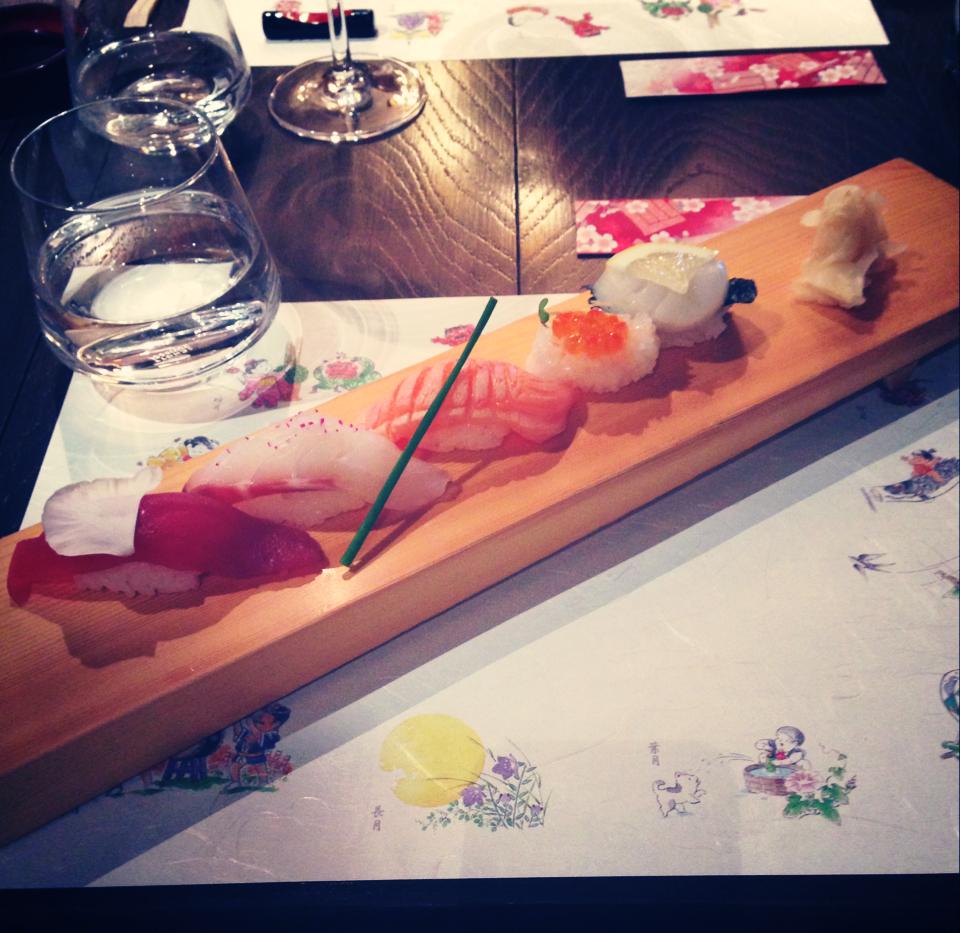 After lunch, I met up with the lovely Suzanne to be shown around the biggest chalet in Europe, Chalet Edelweiss. This ski in/ski out masterpiece can be found in the exclusive Bellecôte hamlet and sleeps up to 16 guests in 8 en-suite bedrooms across 6 floors. I can honestly say it was more like a museum or palace than one single chalet!
It does in fact have its art regularly rotated with an exclusive Museum in the South of France and has welcomed famous pop stars, heads of state and even royalty so I felt very privileged receiving my own private tour!
Unique features include a private 130m² nightclub accommodating over 100 people with a DJ booth, dance floor, bar and some very expensive speakers. There is also a 50m2 ski room with direct access to the piste where your private ski instructors will be waiting for you!
My next chalets to visit were Le Petit Palais and Le Petit Chateau, also found in the exclusive Bellecôte Hamlet. Although owned by the same person, these two chalets have a very different feel to each other with Le Petit Chateau having a more traditional alpine feel whereas Le Petit Palais is in my opinion more like an opulent Italian uber villa!
Both chalets offer ski in/ski out with an indoor swimming pool, hammam/steam room, cinema and ski rooms. Petit Chateau is much smaller at 755m sq over 5 levels but features a great bar area, gym and jacuzzi. Petit Palais at a vast 1,672m sq over 6 levels and not only does it have all the usual luxury facilities you would expect to find, but it also has a private nightclub and its own beauty salon.
That's right you can actually get a haircut in the comfort of the chalet, just in case you forgot to get one before your holiday!
I returned to Chalet Ormello to meet my chalet buddies, who were all absolutely lovely. Jess, Mirian and Maximum all work in luxury lifestyle management and concierge. James owns a luxury travel agency similar to our own but in China and Alexandre owns a VIP activities company in Geneva. It was so interesting to meet people that although all in the hospitality business, offer very different services all over the World! We hit it off straight away and I knew it was going to be a great few days in Courchevel.
Our first night was spent at the Hotel Le K2, arguably the most glamorous and exclusive hotel in all of Courchevel. The Champagne flowed all night which accompanied the giant cheese table and oyster bar perfectly! I have previously written a blog on this hotel and its exclusive chalets Abbruzes, Baltoro, Karakoram, Muztagh & Panmah, with guests having access to the main facilities of the 29 roomed Hotel with its 2 Michelin star Le Kitessence restaurant, spa, beauty area, pool, cinema room, bar, nightclub and two childrens' playrooms. Just click the blog link here to read more information!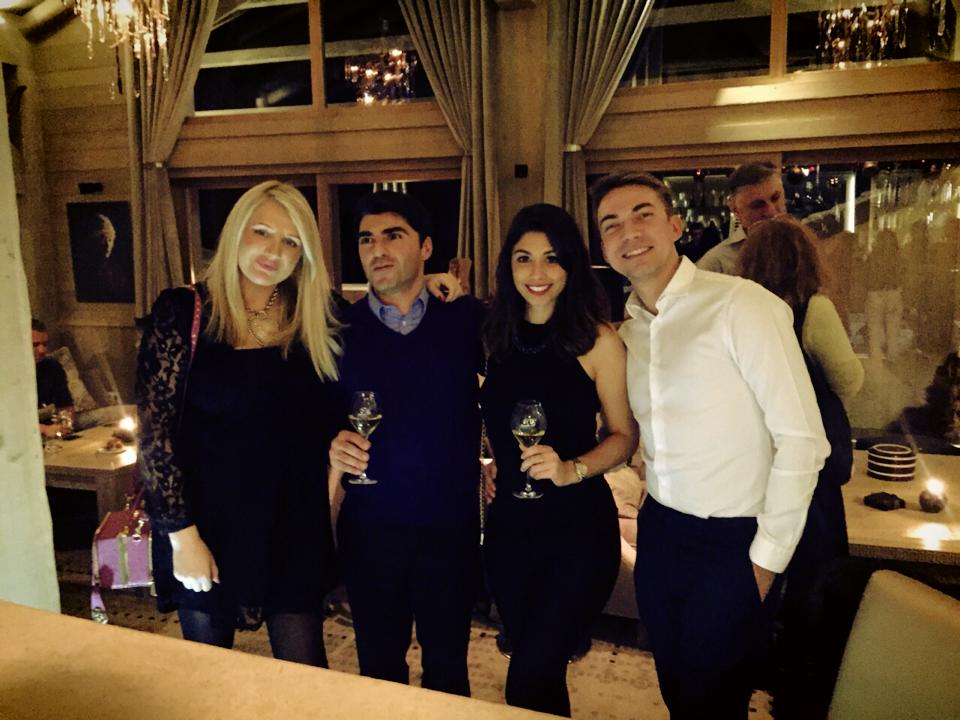 We spent our first full day together viewing some beautiful chalets and hotels including Cheval Blanc, Le Lana, Le Saint Roch, Le Strato and Hotel L'Apogee where we were lucky enough to be hosted for a beautiful lunch. After more viewings we went back to Chalet Ormello and spent a couple of hours relaxing in the swimming pool and spa before getting ready for a famous night at La Mangeoire.
What starts of as a seemingly subtle a la carte dinner quickly turns into what can only be described as an adult only version of a mad hatter tea party! The food is cleared, the music is turned up and staff in fancy dress parade though the club with vases of cocktails complete with fireworks display. The tradition that we had heard so much about was then for everyone to get up on their tables and dance the night away….oh well if I must!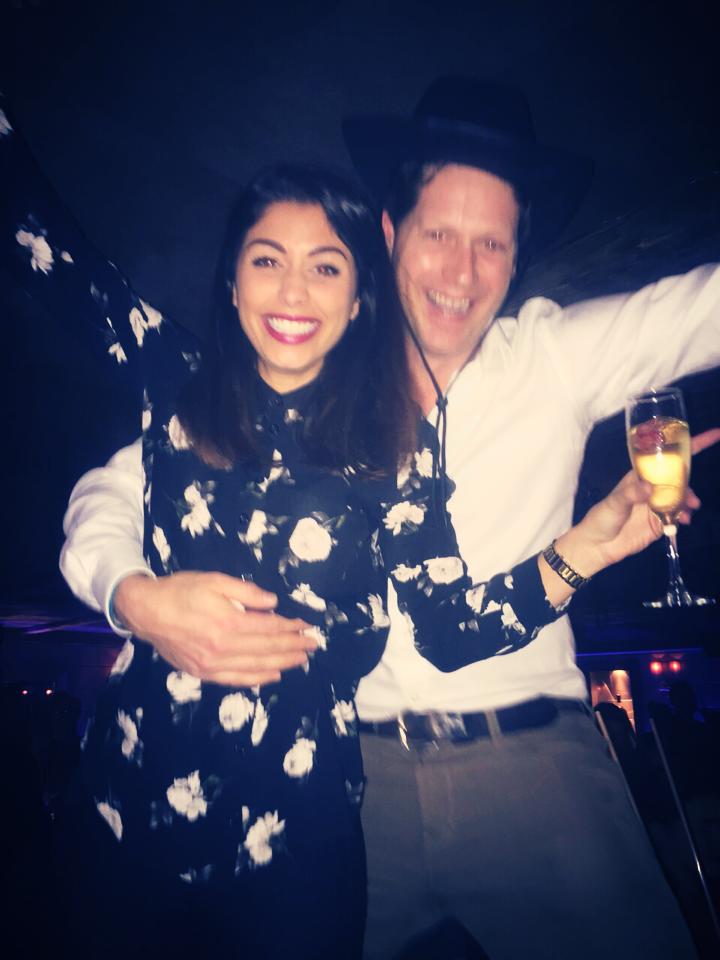 Knowing we had to be up early the following morning, we were very good and left at 2am, I believe the last of the Courchevel Live partiers stumbled out at 4am!
I was very excited to ski Courchevel as I haven't been to the Three Valleys on a holiday since I was young. Despite there being little snow in the Alps at that time which was a real shame, I left my chalet group at the nursery slopes and after being moved around private instructors, was able to ski some great runs for the morning.
We were hosted for lunch and given a private tour around Les Airelles, the first of three recognised 5* hotels given a palace status alongside Cheval Blanc and Hotel Le K2. It is part of the Lov Hotel Collection which also own Chalet Ormello where I was staying.
There is a unique Austrian theme (for Courchevel) that runs throughout the Hotel from the lobby, restaurants, bedroom suites and even the hotel staff who are dressed to impress with the women wearing Austrian dresses named Dirndl's and the men wearing traditional Tracht style clothing as shown above!
After an extravagant buffet lunch with every savory and sweet food item you could ever hope for, we headed out for some group activities including segwaying on the snow, pistol shooting and sledging which was highly amusing. Our last evening was spent at the well known Chalet De Pierres also part of the Lov Hotel collection, where we enjoyed and yet more free flowing champagne and great entertainment with a DJ, singers and Caberet dancers in colourful costumes doing the can can between courses!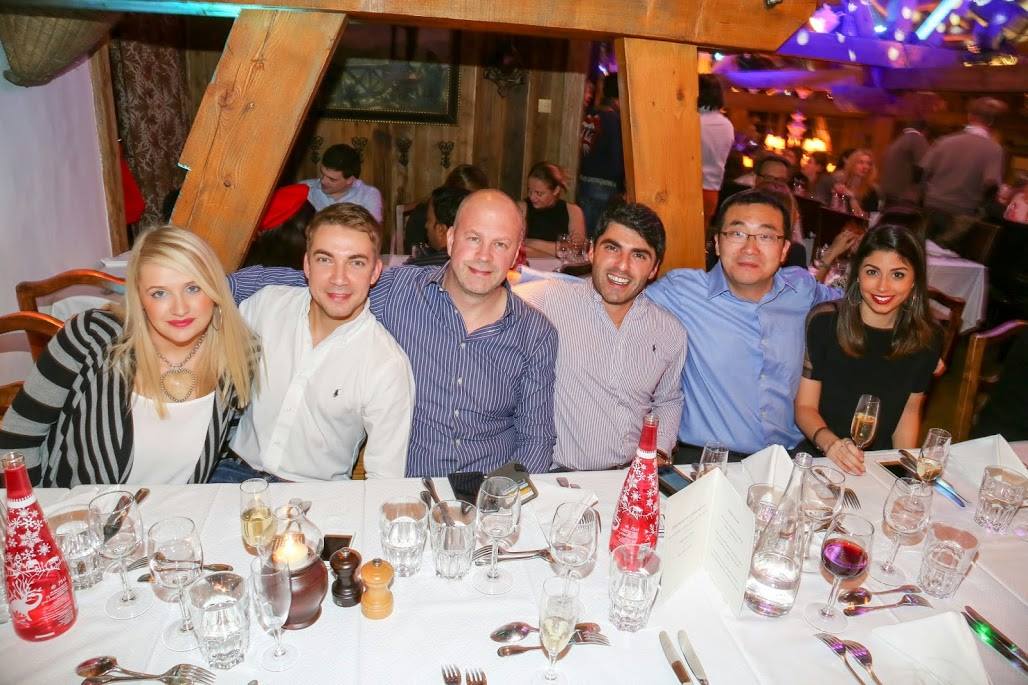 And so concluded the last night of such a great trip! It was a real shame we didn't have longer, although I hear the event may be extended to four full days next year. Even more time to meet fellow business professionals from all over the world and experience what Courchevel has to offer the ski season….and to enjoy the luxury spa facilities and free alcohol of course! I couldn't have picked five better people to spend the end of my trip with and will certainly be staying in contact.
I must say Courchevel Tourism did a superb job organising so many guests and activities in resort and although there wasn't much snow and we were on a tight schedule, nothing felt like too much trouble and we were able to enjoy it as if it was our own holiday to the Alps! A special mention to our personal representative Laurence Chevallier who was absolutely lovely. You took great care of us and I will hopefully see you again in the future!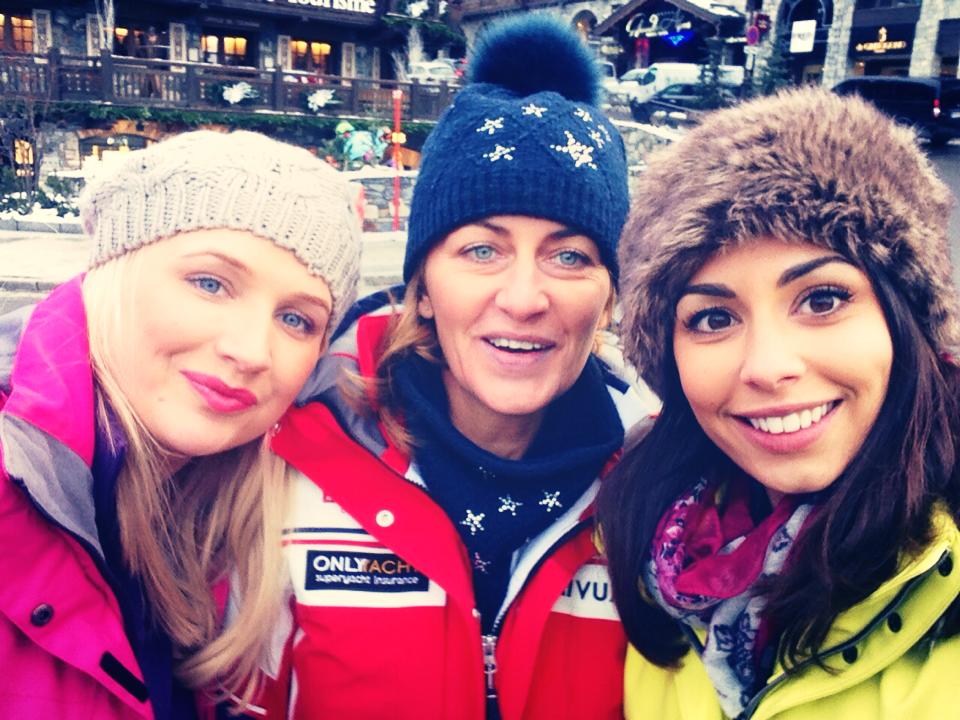 If you liked my blog and want to get a better idea of what Courchevel Live was all about, watch the official 2014 video here!
Courchevel Live 2014
Click to view our selection of Luxury Chalets in Courchevel.
Take a look at our *NEW* Instagram Page for Ski in Luxury
Take a look at our Facebook for both Ultimate Luxury Chalets and Ski in Luxury
Take a look at our Pinterest for both Ultimate Luxury Chalets and Ski in Luxury
Take a look at our Twitter for both Ultimate Luxury Chalets and Ski in Luxury