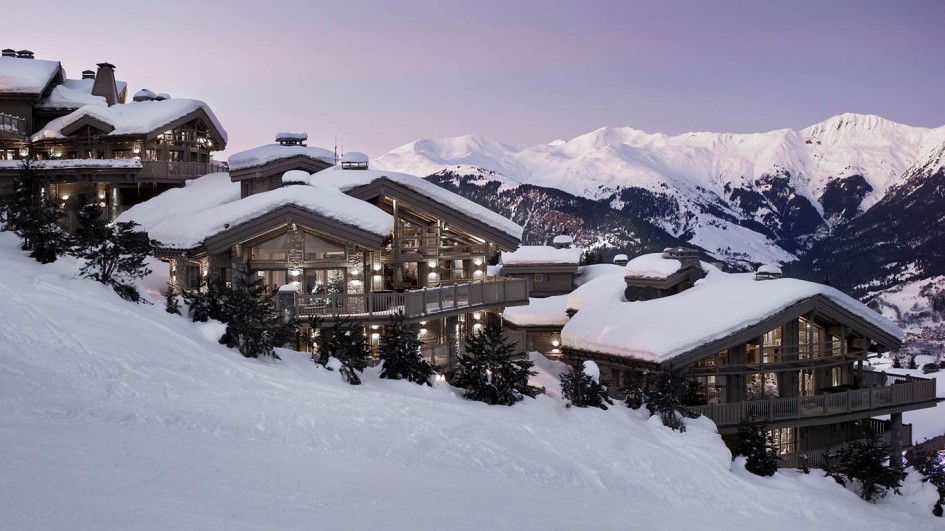 For anyone familiar with Courchevel, it is impossible for you to have missed the grand opening of Le K2, a luxury five-star hotel that officially opened on on 9 July 2014. It joined the highly exclusive club of palace luxury hotels in Autumn, a French distinction that has only been achieved by 16 prestige establishments within France. K2 offers a selection of 5 exclusive Haute Couture Suite-Chalets lovingly marketed by who other than Ultimate Luxury Chalets of course!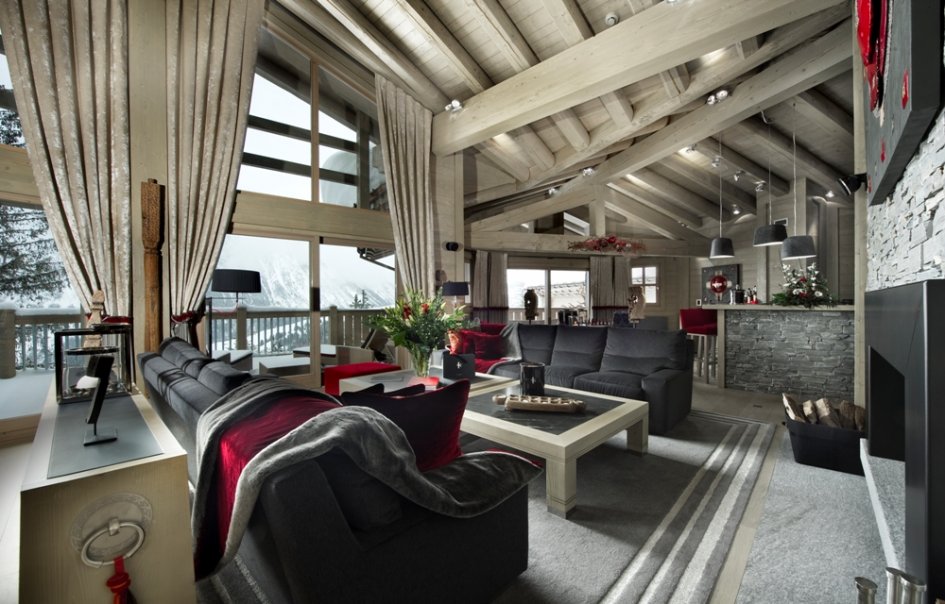 They consist of Chalet Abbruzes, Baltoro, Karakoram, Muztagh & Panmah, with guests having access to the main facilities of the 29 roomed Hotel with its 2 Michelin star Le Kitessence restaurant, spa, beauty area, pool, cinema room, bar, nightclub and two childrens' playrooms.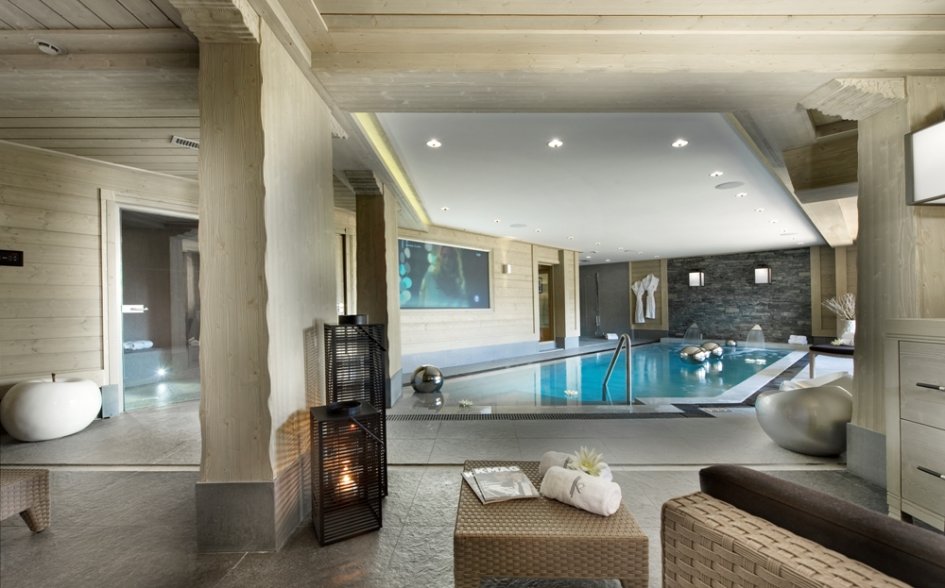 Being the newbie of the Ski In Luxury / Ultimate Luxury Team, I decided to do some research and quickly found a theme between the Hotel and Chalets that not even my boss Andy knew……finding something he doesn't know about Ski Resorts is seemingly impossible, but hooray I've actually taught him something!
So where did the idea behind the names come from I hear you ask? Let us begin…
The Karakoram is a series of mountain ranges spanning the borders between Pakistan, India and China. It is home to the highest concentration of peaks over 8000 m in height to be found anywhere on earth! The range is about 500 km (311 mi) in length, and is the most heavily glaciated part of the world outside the polar regions. In fact it is so vast, The Karakoram is clearly visible from Space.
Somehow I don't think these mountains can be skied down…..
Karakoram is a Turkic term meaning black gravel. This name was first given by local traders to the Karakoram Pass, although early European Travelers also used the term Muztagh meaning, "Ice Mountain" for the range now known as Karakoram. The Baltoro Muztagh and Panmah Muztagh are sub-ranges of the Karakoram range.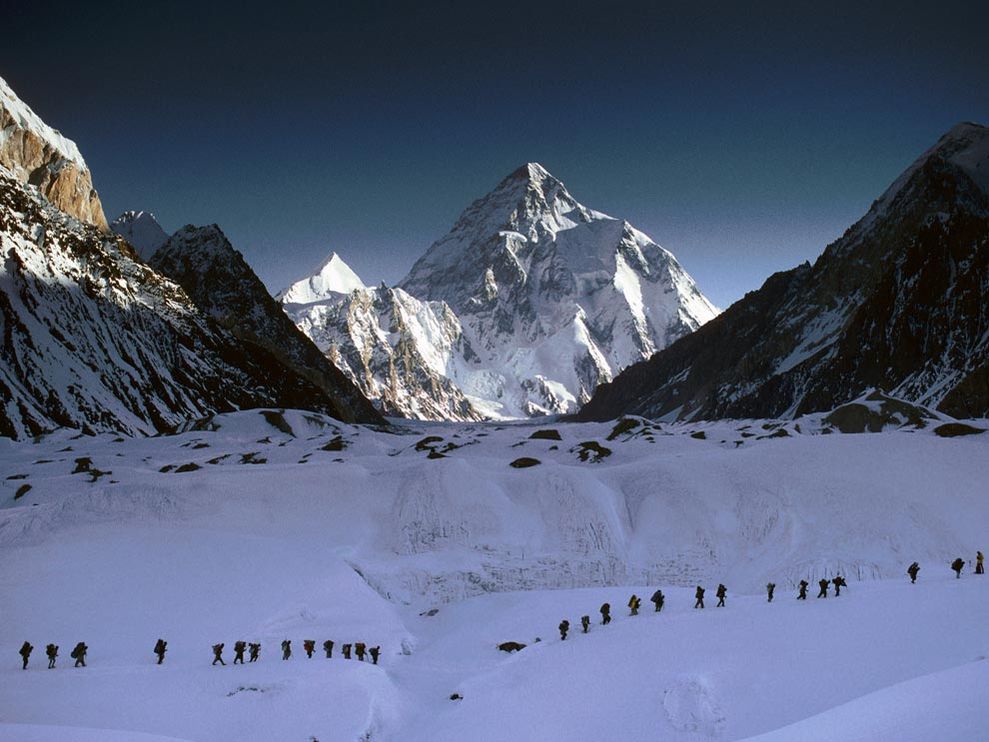 K2 is the second highest mountain on Earth after Mount Everest, spanning 8,611 m (28,251 ft) and sits proudly on the north and east sides of the Baltoro Glacier. It is known as the Savage Mountain due to the extreme difficulty of ascent and has the second-highest fatality rate among the 'eight thousanders'. One in every four people who have attempted the summit have died trying!
K2 has to this date, never been climbed in winter. So if anyone reading this feels like a new challenge….?
A team led by Prince Luigi Amedeo know as "The Duke of the Abruzzi" aimed to climb K2 in 1909. Although impressive, they only managed to reach a height of 6,666 m on the southeast ridge. Since his attempt, this route up the mountain is used far more than any other and is now known as the Abruzzi Spur or Abruzzi Ridge in his honour!
Featured on BBC's Planet Earth "Mountains"
These mountain ranges and the history behind them is truly mind blowing and with the reputation for being the world's best ski resort, it is no surprise that Courchevel 1850 is home to the impressive Le K2 Hotel!
Take a look at our luxury chalets in Courchevel 1850