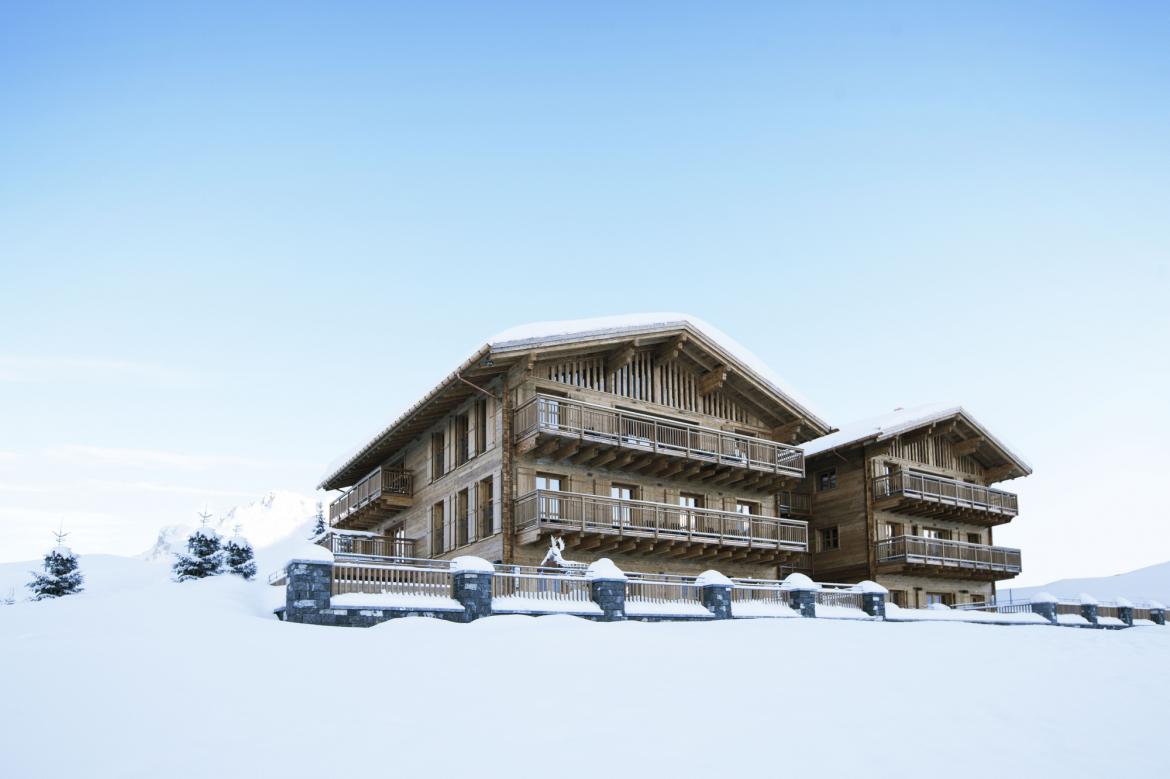 Rewriting the definition of 'chalet', modern day use of chalets has seen them evolve into 5* ski holiday homes used by outdoor enthusiasts seeking well-deserved escapism on a luxury ski holiday in Europe.
Chalet Definition:
'Made of wood, with a gently sloping roof. It is a type of building or house, typical of the Alpine region in Europe.'
Ultimate Luxury Chalets' portfolio of luxury ski chalets showcases the evolution of the wooden house into a palace! From picturesque chocolate box style chalets, to unique, contemporary design luxury ski lodges which are ostentatiously bling!
In this blog, let me run you through just a small selection of 5* ski holiday homes to rent in the Alps that are fit for royalty…
EXTRAVAGANT CHOCOLATE BOX CHALETS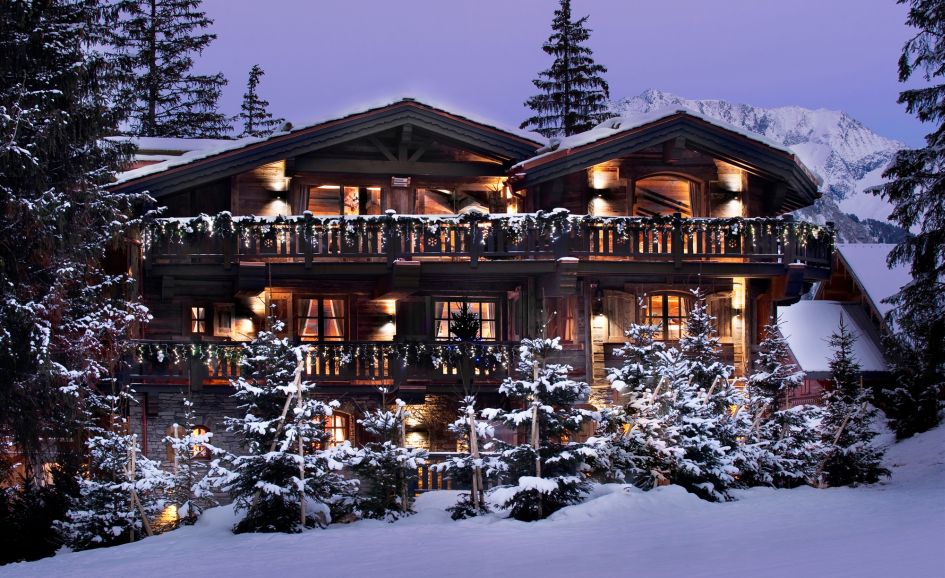 If you are looking for traditional style luxury lodges in Europe that have truly evolved into a chocolate box haven, then look no further than Chalet Le Petit Chateau! An oasis of tranquillity and comfort surrounded by stunning mountain views, you will certainly feel like the Lord or Lordess of the manor during your stay. This chalet includes its own private bar, dedicated cinema room, and wellness centre with swimming pool, hot tub and steam room.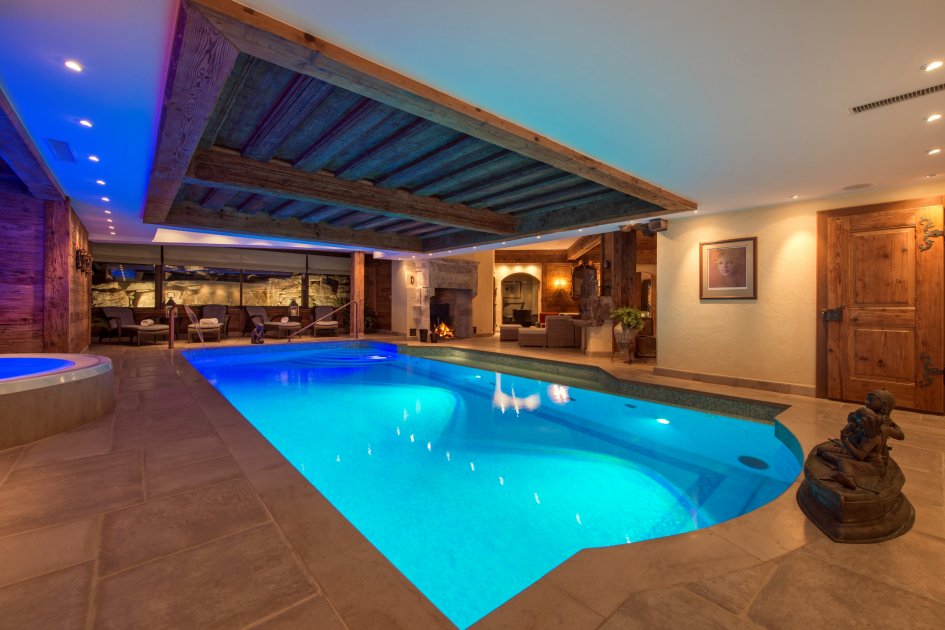 Chalet Makini is nestled in the mountain, with wooden decor, soft lighting and traditional features throughout with some wonderfully cosy corners to be found among the vast spaces that exude opulent luxury. Chalet Makini is the perfect alpine retreat for those that are looking to escape their demanding lifestyles and head to the mountains to enjoy what is arguably one of the best luxury ski holiday homes in the Alps.
CONTEMPORARY DESIGN SKI LODGES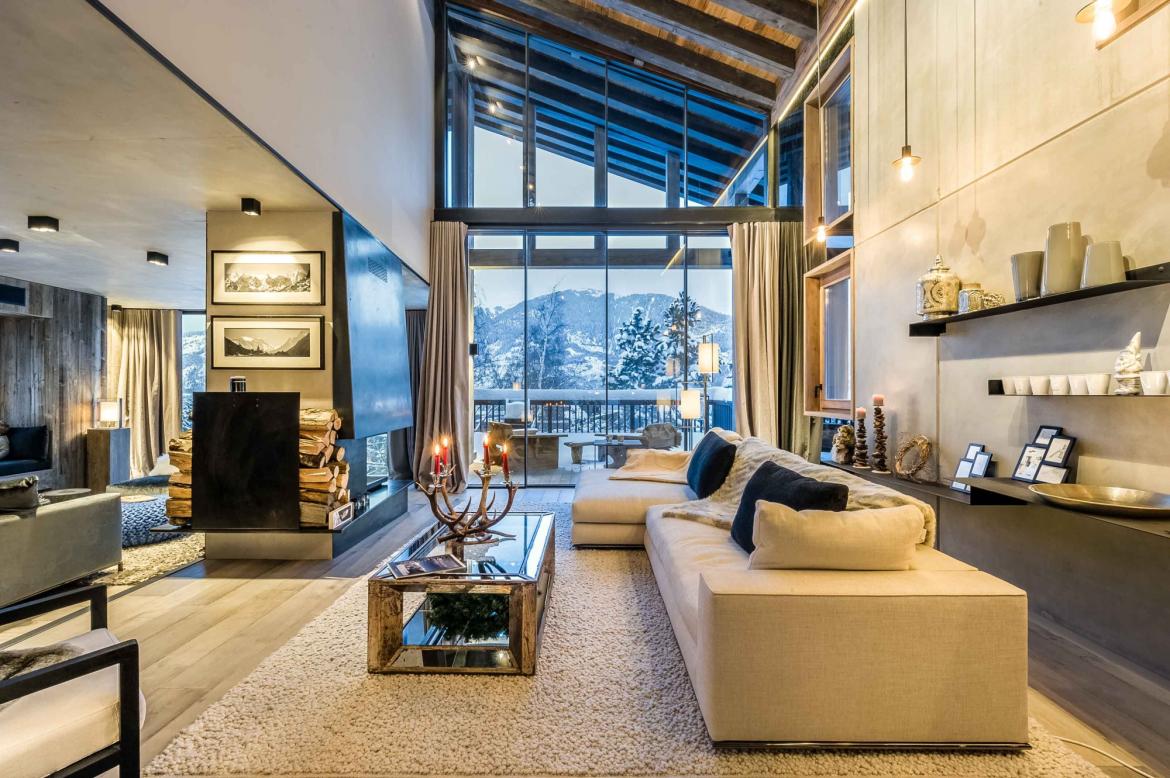 Chalet Blossom Hill depicts the evolution of the wooden house magnificently. With its contemporary twist on a traditional design, incorporating floor to ceiling windows and stunning interior decor that oozes sophistication and style. The showcase feature of the chalet is an incredible indoor/outdoor adjustable depth swimming pool.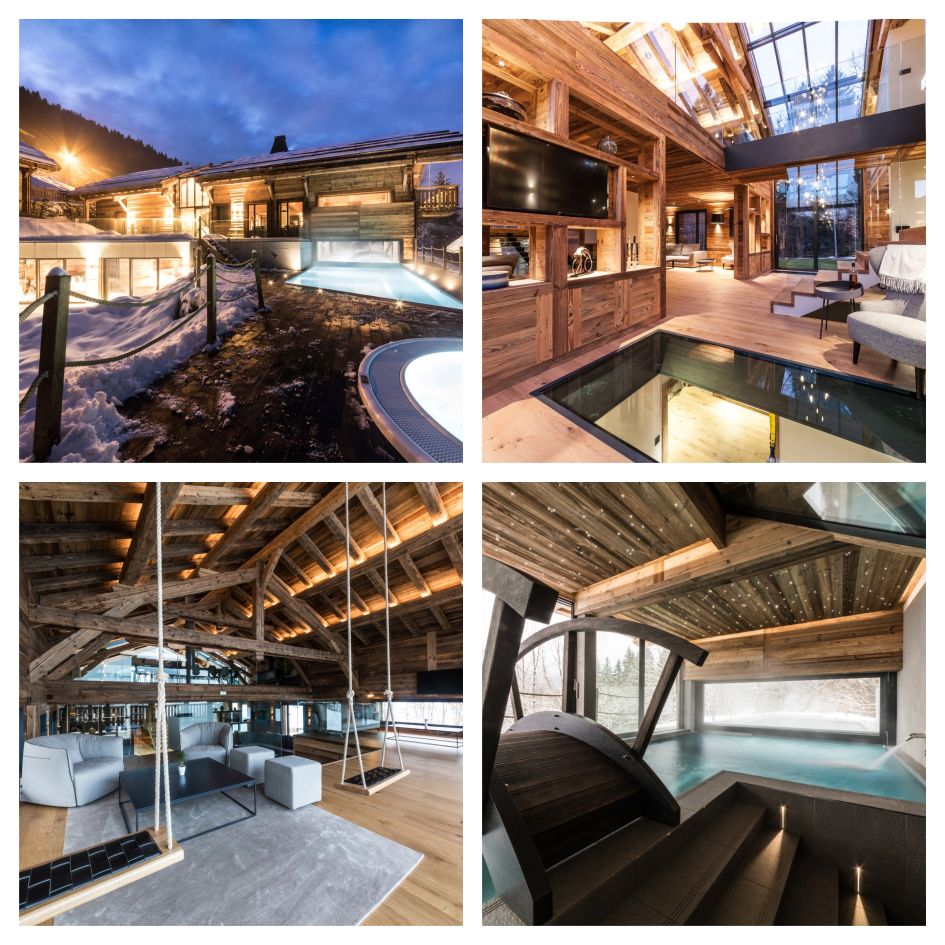 This meticulously designed chalet has created quite a name for itself in the Portes du Soleil as one of the most unique luxury ski homes in Europe. With an underground passageway taking you from the boot room into the chalet's heart, a 23 metre indoor/outdoor swimming pool with bridge crossing, hanging swing seats in the living room, and a vast Colosseum hot tub, this is most certainly a 5* ski holiday home that even James Bond would be proud of!
SKI HOLIDAY HOMES WITH THE WOW FACTOR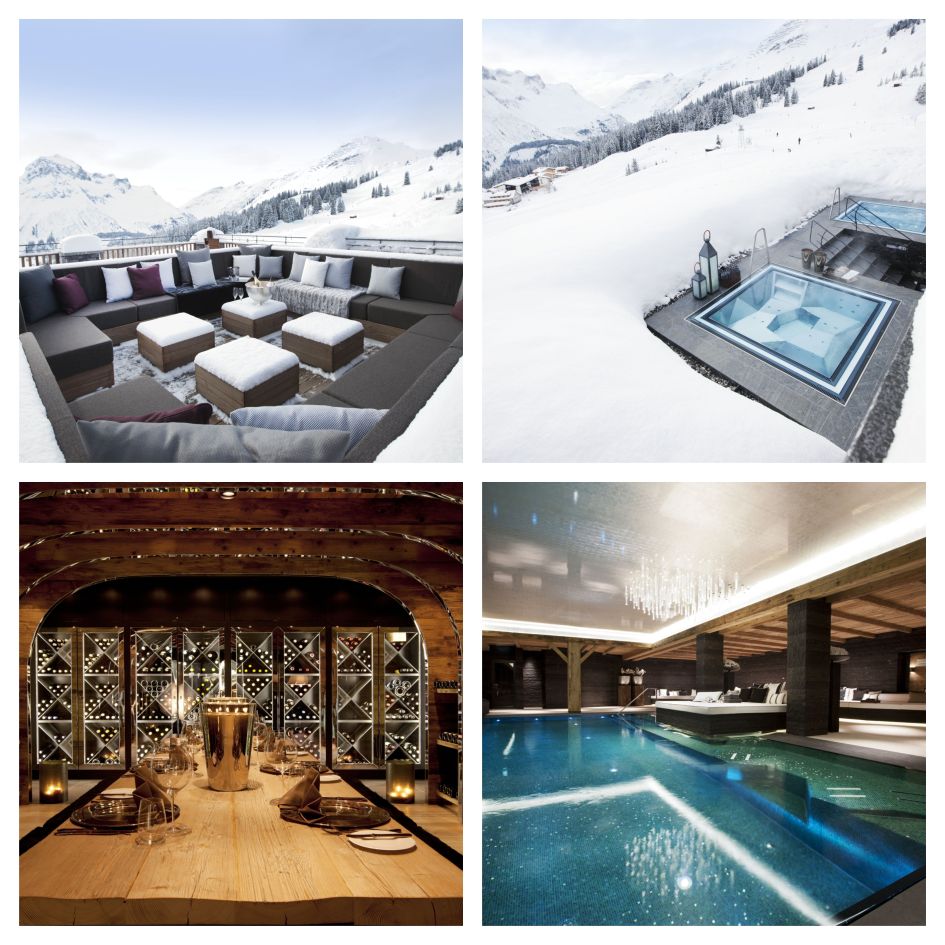 Chalet N exudes all of the extravagances you would expect from 5* ski holiday homes. At every turn the decor is chic but ultra decadent. The wellness facilities are above and beyond, with chandeliers overhanging the indoor swimming pool, a Swarovski crystal shower, two vast outdoor hot tubs and a large sunken outdoor terrace overlooking the mountains. The lavish wine cellar is an experience for all wine lovers, stocking the finest wines from around the world. Arguably unrivalled, Chalet N is one of the finest luxury ski homes in the World.
Our Ski Specialists are lucky enough to experience these amazing properties for themselves in order to provide you with a personal perspective. If you are looking for a 5* ski holiday home to rent, talk to one of our team by calling us on +44 (0)1202 203653 or by sending us an email.