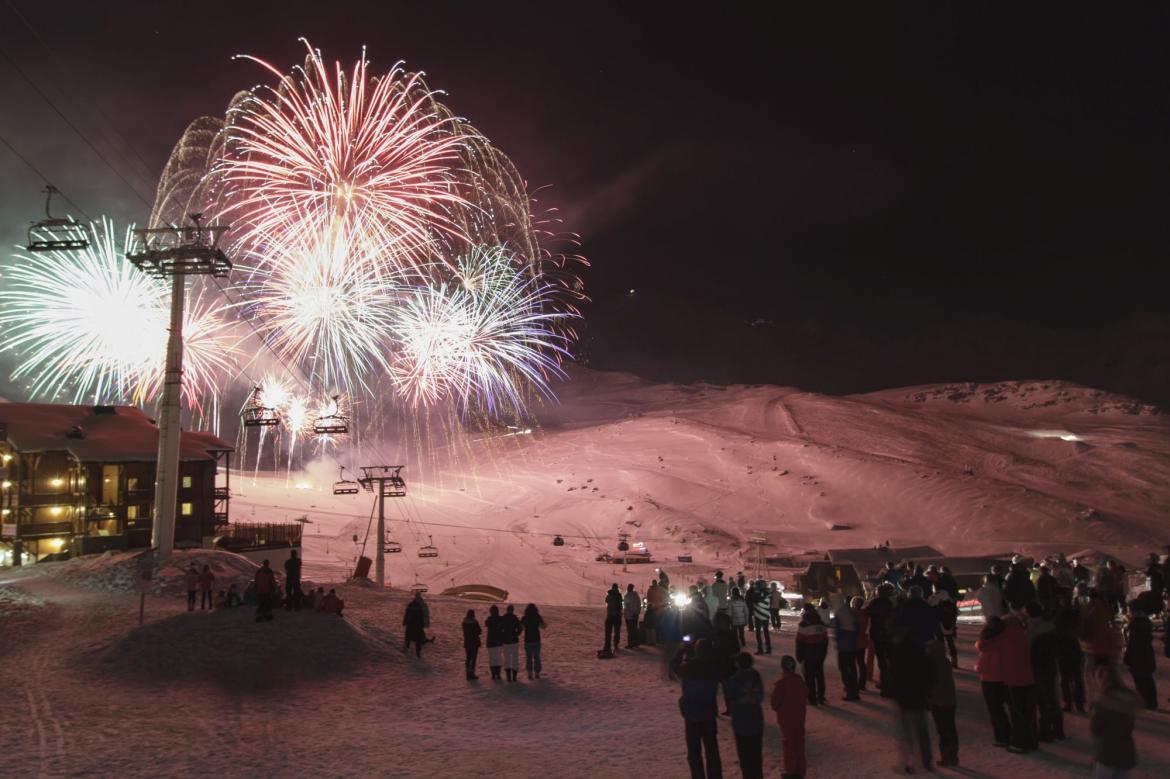 Continuing on the Ultimate Bucket List this week, we are following on from Gavin's Top 10 Mountain Restaurants and taking a look at some of the Best Mountain Activities you can do in France and Switzerland before you head to those stunning restaurants for some delicious gourmet food and fine wine.

Whether you fancy a break from skiing or you have someone in your group who doesn't ski then here are just a few of the many luxury activitiies the mountains can offer, which all your friends can enjoy, on your alpine luxury holiday.
So, lets take a look and see which will be first on the top of your bucket list and help you make the decision of where to go this winter.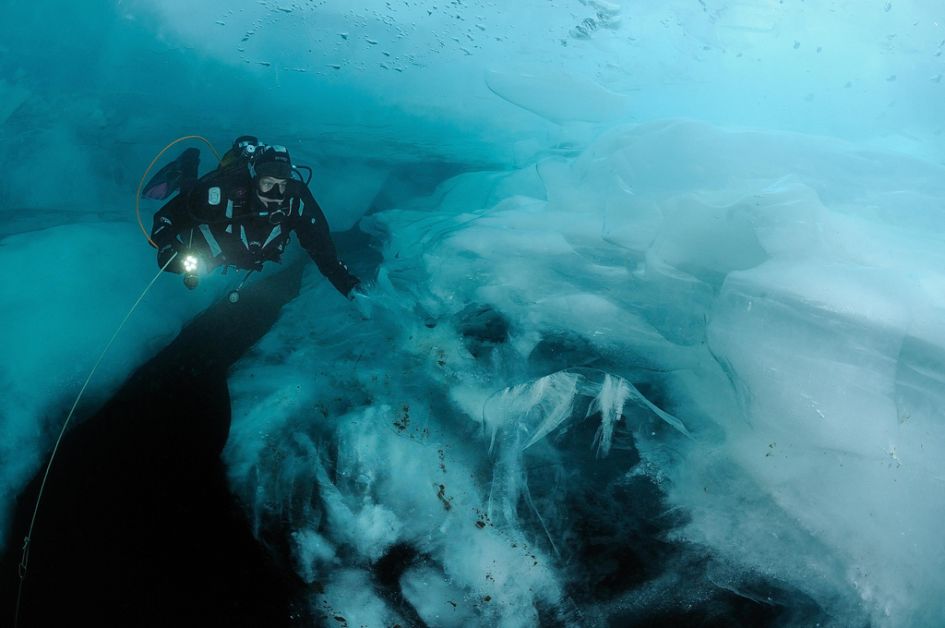 If you love diving but have only ever gone in the summer or you are a complete novice but want to see the ice from another perspective then now is your chance. Head to Lac Montriond in the Portes du Soleil for that special opportunity to head under the ice covered lake for a whole new experience where a magical world is waiting for you. You will be happy to know that with the water being around 2°C you will receive an anti freezing regulator and a dry suit so you are able to fully enjoy this ultimate experience. No need to worry about getting lost in the lake as you are linked to the surface by a climbing rope. So go on, dive right in!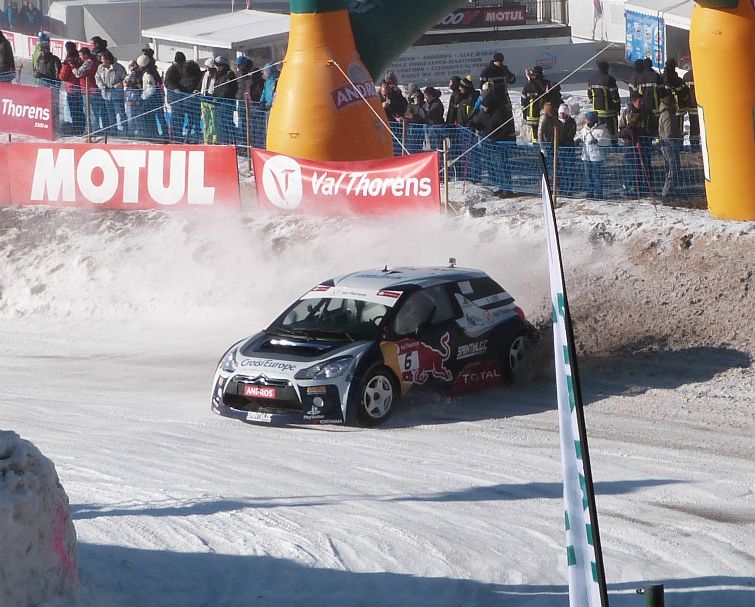 If you are like me and have already done a race track day but want to experience something even more thrilling and adrenaline fueled then head to Val Thorens for the ultimate ice driving experience. For more information on this fantastic and once in a lifetime activity check out Will's blog Ice Driving Val Thorens.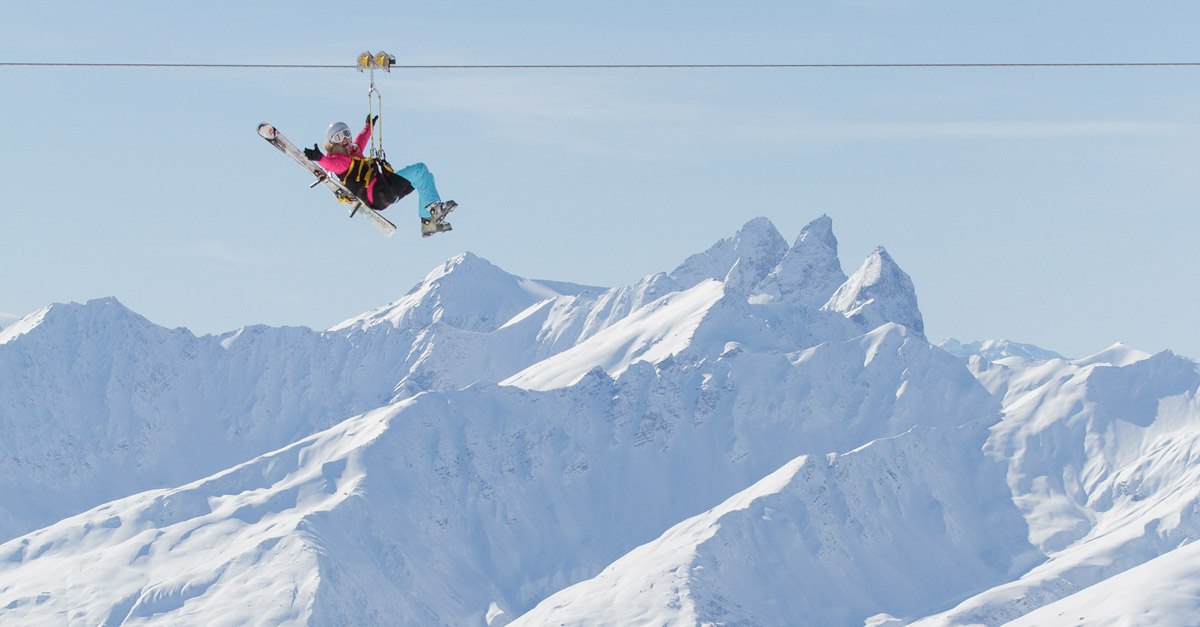 The pure rush and happiness you can feel in less than 2 minutes when you book ziplining as your ultimate experience will be insurmountable. If you want to soar through the sky at 100 km per hour over 1300m from Orelle to Val Thorens, surrounded by breathtaking scenery, then this is the best mountain activity for you. A perfect way to wake you up and get the blood pumping for what the rest of the day might entail.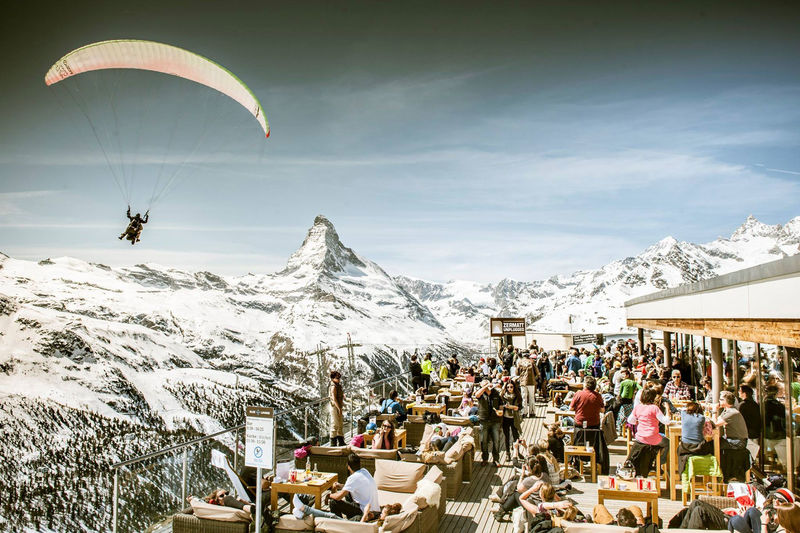 Or, if you like the freedom of soaring through the mountain air with magnificent views but at a slightly slower pace then give paragliding a go. Get up close and personal with the Matterhorn, whilst flying freely in the safe hands of your instructor.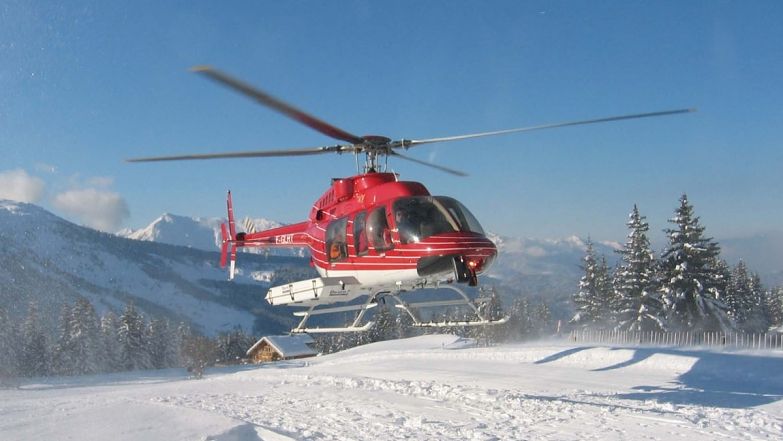 For an ultimate activity the whole family can enjoy make sure to take a scenic flight from Chamonix. Your whole family will be stunned and mesmerised by the most beautiful glacial scenes in the Alps, where the blue glacial ice is both magical and remarkable. Not forgetting the sight of the majestic Mont Blanc, where words cannot quite describe the views.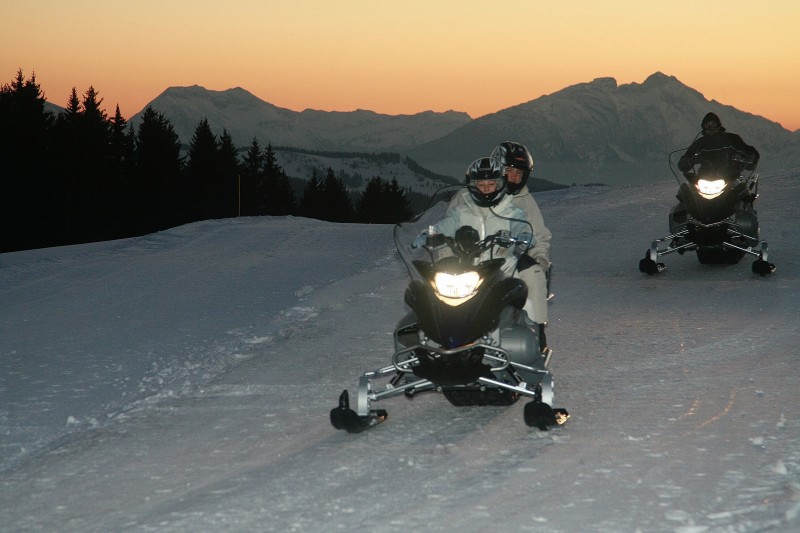 If you prefer to be on the ground enjoying the mountains and love a bit of motorsport then discovering Morzine on a snowmobile is most definitely the alpine activity for you. With a guide to show you what to do and where to go you will have the time of your life on this unforgettable dusk ride. You will have so much fun exploring the large open spaces of the ski area of the Portes du Soleil and will be able to see what these snowmobiles can really do.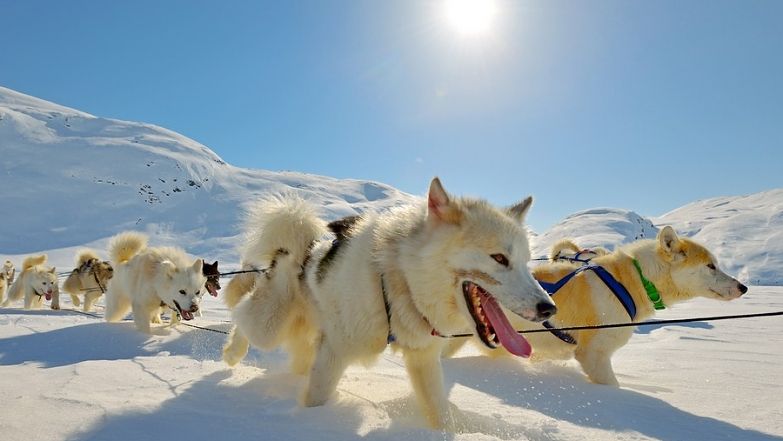 Beautiful mountains, bright sunshine, blue skies and those gorgeous four legged friends will make for another unforgettable experience. If you want to know what it would feel like to mush your very own team of dogs and to learn what it takes to look after these gorgeous creatures, then head over to Chamonix for a husky sledding experience you and your family will treasure for a very long time.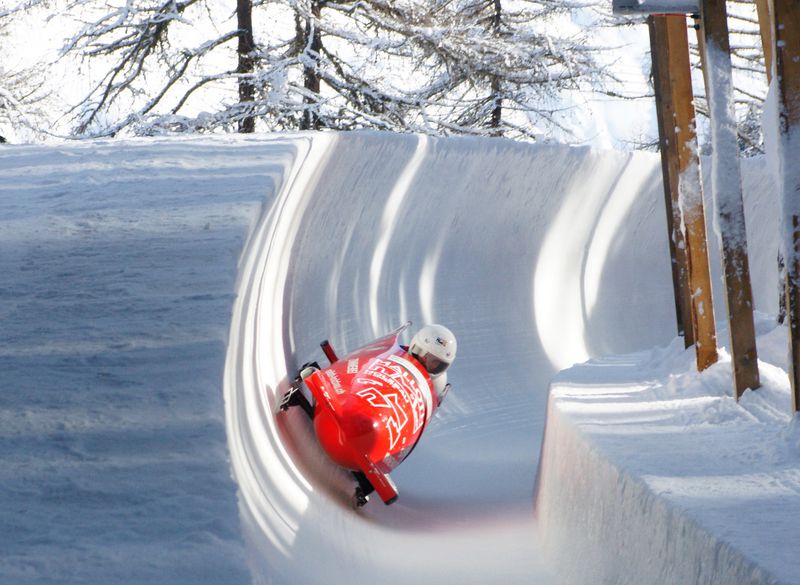 Always wanted to feel like an Olympian? Well now is your chance. Head to the oldest bobsleigh track in the world in St Moritz, between mid December and early March, to experience this thrilling mountain activity. Head down the track in a 4-seater and feel the adrenaline of reaching speeds of up to 130km per hour and a force of 4.5G. You will be very pleased to hear the bobsleigh comes with a professional driver and brakeman, so you can sit back and enjoy this truly thrilling ride.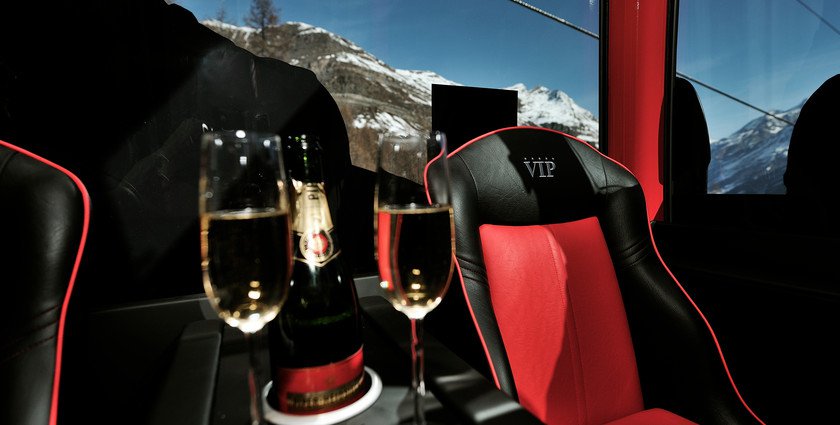 How about we slow it down a bit and add a touch of glamour to your holiday in Zermatt with an ultimate VIP gondola ride. Treat your loved one to a private trip they will never forgot. Sit back and relax with your complimentary bottle of Champagne in a luxurious leather armchair, whilst soaking up the surrounding spectacular views. Perhaps the perfect spot to pop that special question?!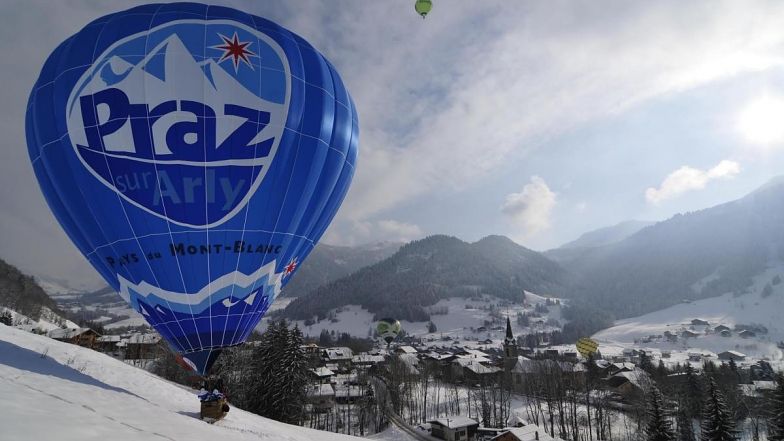 I can't think of a better activity to finish with! Feel yourself silently drift up and away in the ultimate hot air balloon and enjoy those mesmerising views and the absolute tranquility that only nature and the mountains can offer you.
So, there we have it. Which activity is going to be on the top of your bucket list for your luxury ski holiday this year?
If after all that fun and excitement you feel that the only way to unwind and make the most of your ski holiday is by staying in an ultimate luxury chalet where you can enjoy gourmet catering with an open bar and amenities such as a cinema room, hot tub, sauna and massage room then give the team a call on +44 1202 203 653. Or if you prefer please drop us an email as we are only too happy to help.