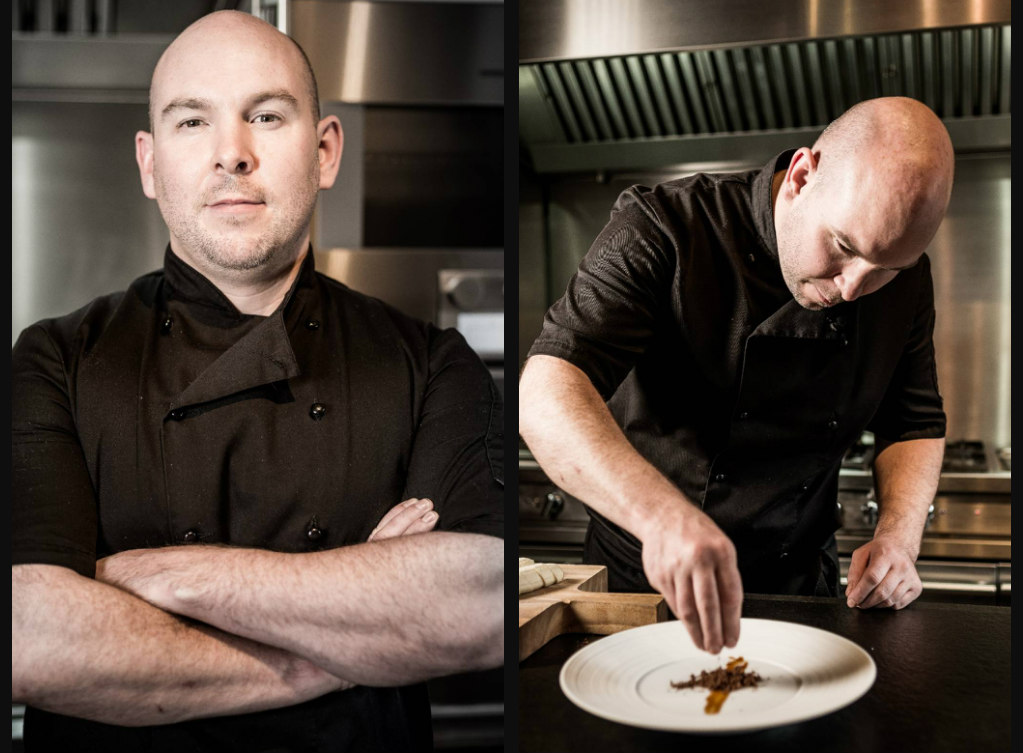 As part of my role at Ultimate Luxury Chalets, I get to visit the chalets to gain first hand experience of the chalet and it's services. On one such trip to Val d'Isere, I met a fantastic chef in Chalet Marco Polo in Val d'Isere. I caught up with Liam Malcolmson to find out what it's like to be a head chef in an Ultimate Luxury Chalet.
ULC – Firstly, please can you tell us a little bit more about 'Liam' and who you are?
LM – I was born in Countersthorpe in 1978 and grew up in the market town of Rugby in Warwickshire. After leaving school I moved with my family to the fishing town of Falmouth in Cornwall where I first embarked on my career as a chef. Attending Cornwall College and working part time in restaurants I was already well established in the local food scene by the time I completed my education. Working between the more well known restaurants and hotels in the area and with the abundance of fresh fish and seafood and unique rare breed farms I soon became passionate for sourcing the best of the local produce from the South West. By learning about seasonality and understanding when to get the best out of fresh produce I developed a style of cooking by not over complicating dishes and keeping the food as clean and honest as possible so that quality of ingredients play their part.
In 2008 after 14 years working in restaurants and hotels I moved to France and started working within some of the uber-luxury 5 star chalets in the Alps during the winter, and for exclusive privately owned luxury villas in St Tropez during the summer. With a continued passion for seasonality and being able to work closely with my clients, I found I could offer a more personal Tailor-Made experience with bespoke menus designed around each clients individual needs. By working first hand with my clients I believe I gain a greater understanding and therefore satisfaction from my cooking. During my varied career I have had the opportunity to cook for some of the worlds elite.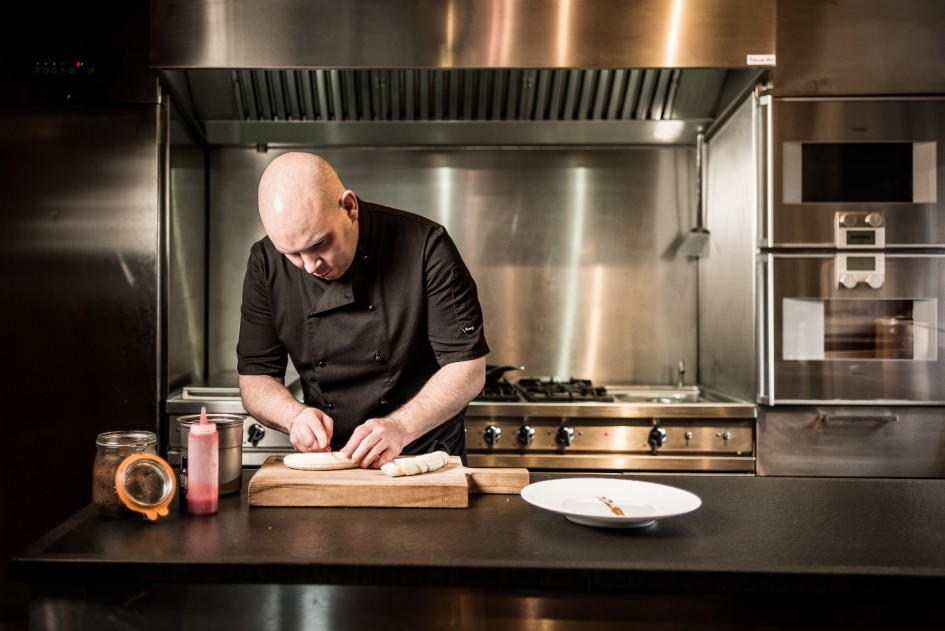 ULC – What inspired you to become a chef?
LM – I come from a very creative family. My dad an antique restorer, my mum a ceramicist and my brother a musician. So by getting into cooking I was able to not only choose a career but find a direction creatively. So my family are really my inspiration. Especially my mum, cliché I know but she had a passion for new things that I think was handed down to me. My Grandad was in the RAF so when she was young she moved from country to country, anywhere from Singapore to Malta. Constantly finding out new foods and ingredients that stayed with her and were then passed down to me.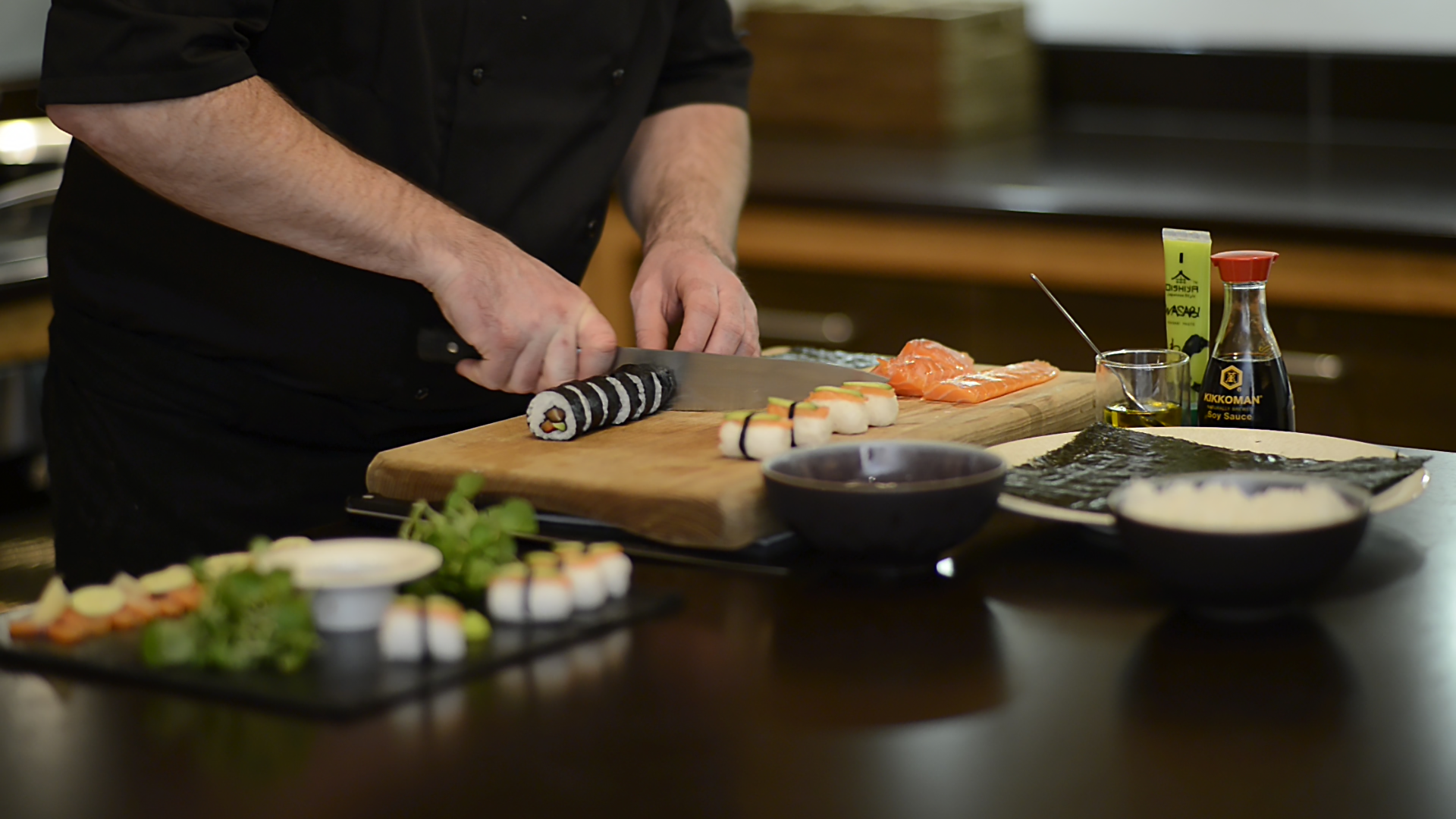 ULC – Can you tell me a little bit more about the journey that lead you to working for Consensio Chalets and Chalet Marco Polo?
LM – After working in restaurants and hotels for so long I decided I needed a change. I wanted something that would be both a change of scenery and a change in my approach to cooking. I decided with some research and a little influence of a close friend, that working in a luxury chalet would give me an opportunity to cook for people face to face and create menus and dishes with them. I needed to find the right company that was passionate about food and with high profile clientele that would appreciate it. After my first season working for a different high end ski company I heard about Consensio. A new company with a fresh perspective and new ideas was exactly what I was looking for. I knew many of the management team so when they approached me I jumped at the chance.
ULC – What do you most enjoy cooking/ do you have a signature dish?
LM – The most enjoyable part of cooking has to be the discovery! There is always something new or something I haven't come across before in cooking and that discovery has to be the best part. I think its something everyone can relate to, at one stage everything was a new taste or ingredient. I remember being about 8 years old and my mum asking me and my brother to try a Rambutan for the first time with the premise that if you don't try then you wont know if you like it or not. A fantastic experience for me and a completely new flavour, something so simple. However my brother wasn't so keen.
Signature dish? As a chef you get asked this question a lot, I feel like I'm letting people down as I don't have one and don't really like the concept. I think its something that can work for a hotel or a restaurant in some cases but ultimately it doesn't encourage development and can make a chef lose creativity and become stagnant. Because I find it so hard to answer I always prefer to talk about where I specialise, as first and foremost I am a pastry chef! It's an extremely exact and for some quite a difficult area to learn but its the most creative area and feels where I'm best suited.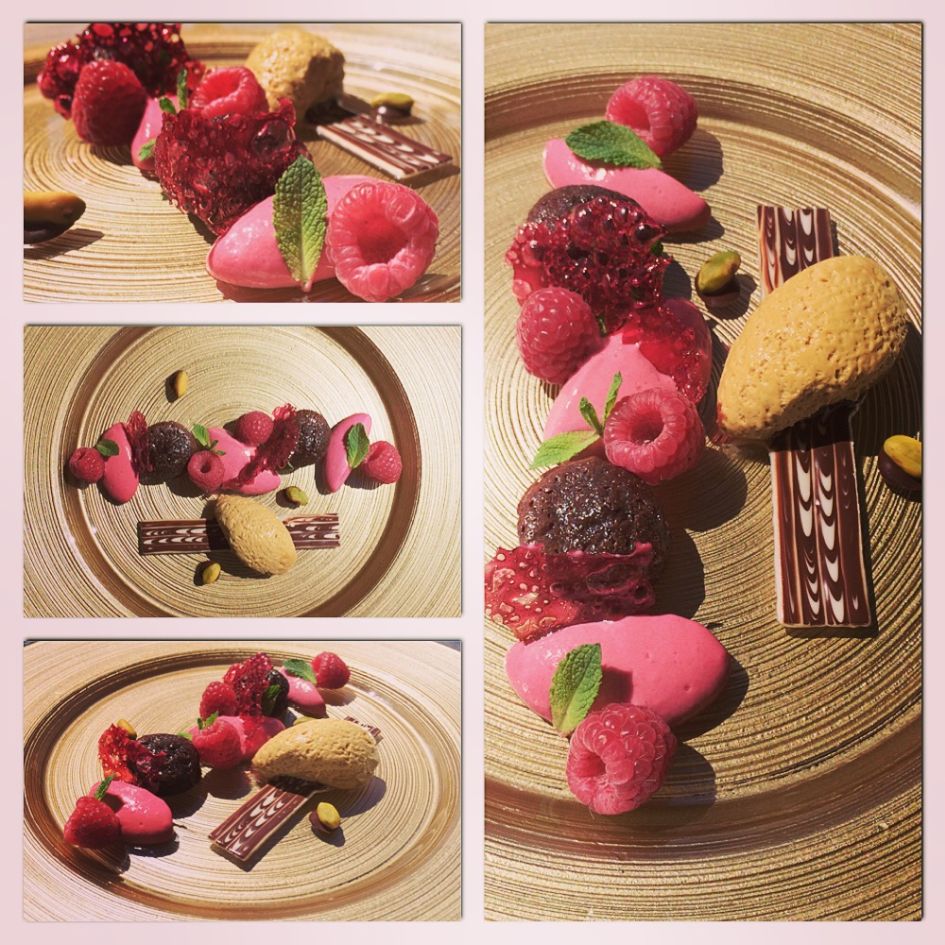 ULC – What do you think is the most important thing that a client looks for in their Luxury Chalet dining experience?
LM – I think top of the list would be flexibility as a chalet holiday is a "home from home" style holiday and the majority of my clients are families. Everyone knows with families that it's hard to plan and that things happen. I think they appreciate a chef that can be flexible with timing, dietary requests and who can adapt to their needs. They also need a chef that is approachable and welcoming. Being a competent chef with a wealth of experience will only go so far if a client doesn't feel relaxed on holiday.
There is some stuff off my website with regards to seasonality and what I get up to – www.theseasonalchef.co.uk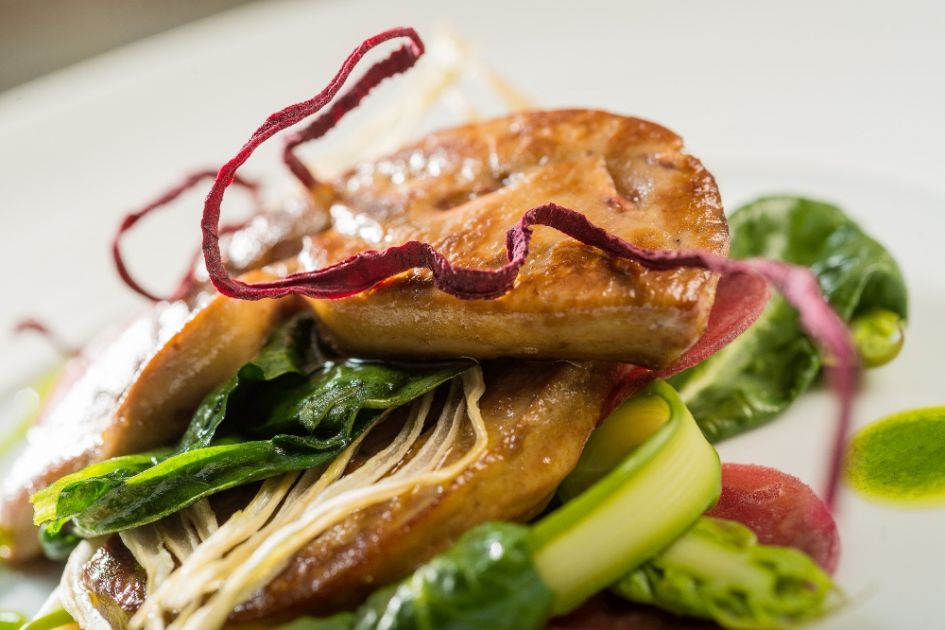 The Summer season from May through till September is a great opportunity to create new dishes with the freshest of ingredients. Sourcing the best produce I can locally and researching the latest in food trends is an easy way to give a boost to my passion for cooking. When working closer to home in the UK, I seek out the smaller, more independent businesses local to the area I'm working in. Finding a passionate supplier brings with it not only a fantastic and unique product, but always a great story behind it. When further a field in the summer months I spend a lot of my time at the local markets. After spending a lot of time over the last few years in the south of France and the Mediterranean the artisan markets are some of the most amazing places to pick up fresh natural produce or the next new ingredient.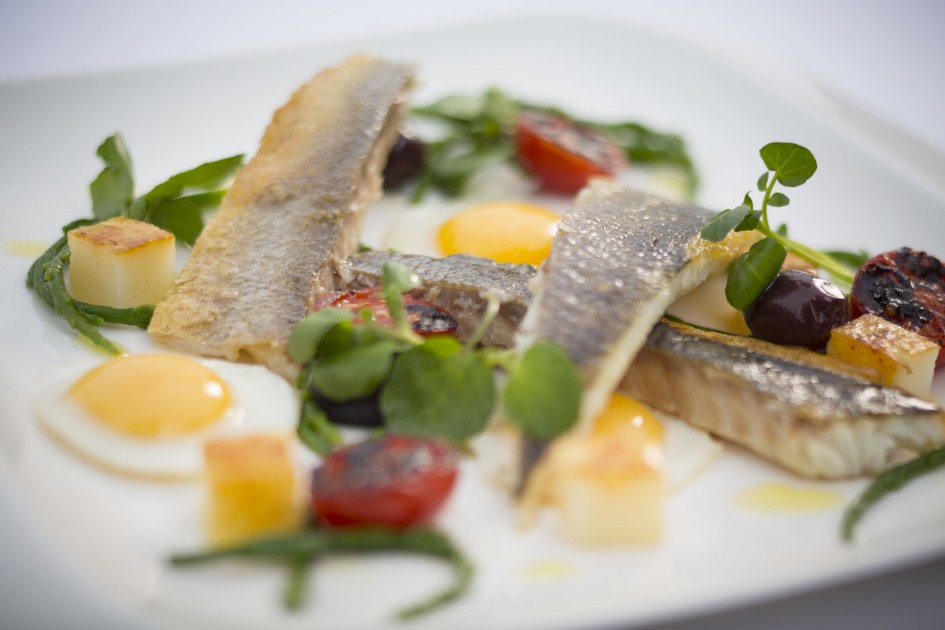 With the Winter months comes a new passion, a passion to reflect the season around me in my food. The winter season for me is when we rely on the food we eat to bring us comfort and satisfaction. In the past few years I have worked my winter seasons in some of the most exclusive chalets in Europe. Based predominantly in the French Alps I have seen the best of what the winter season has to offer. With clients from all over the world I have been able to discover new dishes and cooking methods and broaden my repertoire. I enjoy making a seasonal dish from a clients home country with the local ingredients available to me. Throughout the winter I try to create dishes that are traditionally comforting but that are still fresh, balanced and seasonal.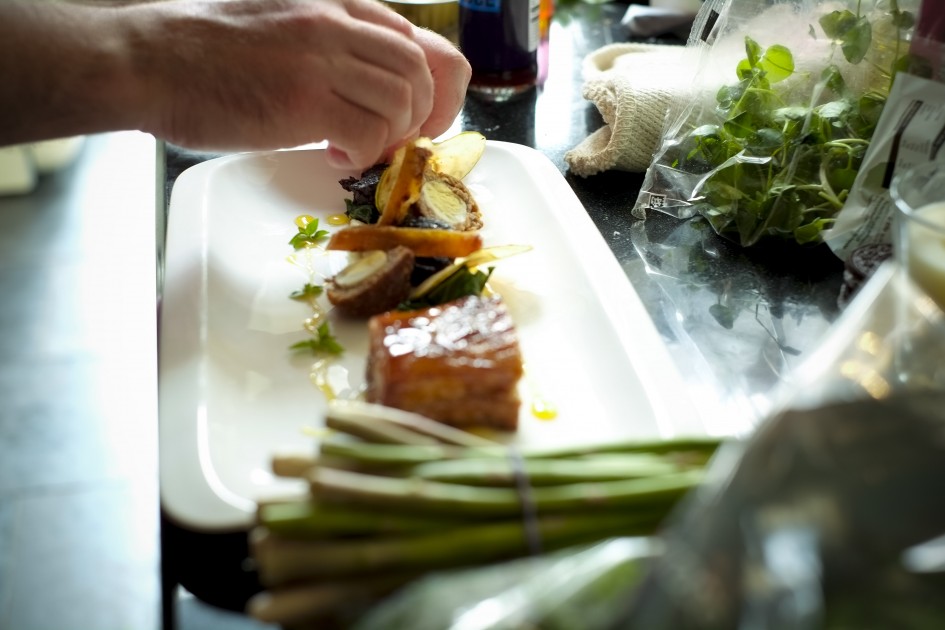 You can find out more about Liam on his Website: www.theseasonalchef.co.uk
Ultimate Luxury Chalets would like to thank Liam for answering all of our questions. If you have any questions about Liam, Chalet Marco Polo in Val d'Isere or indeed any of the properties we feature, please do not hesitate to contact us on +44 (0) 1202 203653 or you can send us an e-mail.