At the beginning of every ski season, everybody wants to be kitted out in the latest and greatest ski equipment. This includes a helmet – no longer just for your safety, ski helmets can create a fashion statement in their own right! Ultimate Luxury Chalets talks to leading ski helmet manufacturer KASK, to find out all about the brand new 2015/2016 collection.
SIL – For anyone not in the know, can you provide an overview of the KASK brand and how it all started?
KASK – KASK is an Italian company born in 2004. Specialised in developing, designing and manufacturing helmets of the highest quality. In every field of application, KASK helmets are at the forefront, be it ski touring, downhill skiing, mountaineering, climbing, cycling, horse riding, rescue or safety world.
Thanks to many years of constant improvement of technologies and materials, the company has gone through a great evolution marked by success all along the way.
Innovative and attractive, the entire KASK collection is a perfect balance between technological excellence, functionality, safety, comfort and an exclusive 'Made in Italy' design.

SIL – Please can you provide a brief introduction into the KASK helmet Ski collection?
KASK – KASK Ski Helmets are at the forefront of design and technology, being the pioneer for the visor-helmet concept.
All our helmets include a panoramic visor, offering a unique panoramic view and a perfect fit.
With the introduction this year of Merino Wool for the inside padding and the double lens technology, we have been able to increase the comfort and the performance of our helmets.
A wide range of colors with elegant and exclusive details, such as mink and Swarovski Crystals or a carbon look with sporty details, coupled with a variety of lens colours, including a photochromic visor, adaptable to all weather conditions.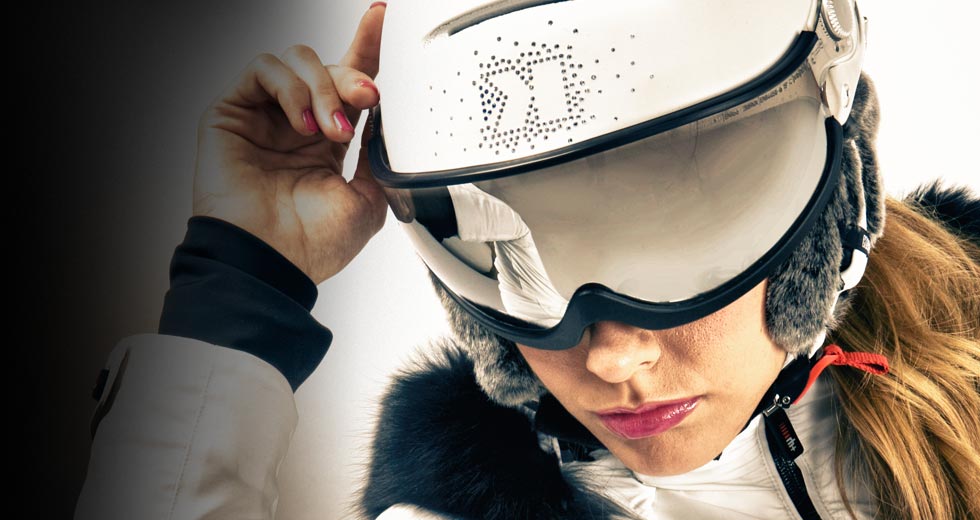 SIL – What has been the main inspiration behind the A/W 2015/2016 ski collection?
KASK – The 15/16 KASK snow helmet collection is a synthesis of fine design and upgraded performance, always inspired by the will to offer the skiers an exclusive look, outstanding comfort and safety while skiing.
Choosing a KASK helmet is not only about looking for a great fit, panoramic vision and safety performance; it is choosing a key accessory to your look for this winter.
The beautiful Hibiscus flower along with lovely lace and butterflies are enriching the women's collection with tones of purple and rose, precious platinum and the always elegant, chic black and white.
A choice of bright colours and tech carbon look inspired by racing cars are going to be the highlights on the slopes this season.

SIL – What are the key colours used within the collection?
KASK – The collection is characterized by kaleidoscopic nuances appealing to a feminine taste like purple and cherry, as well as more recognisable colours such as the Ferrari-like red and yellow-like Lamborghini. Our collection also includes carbon look nuances and classics appreciated for their elegance such as white and black.
SIL – What makes a KASK helmet stand out from your competitors?
KASK – Our helmets are 100% "Made in Italy" and focus on the perfect synthesis between aesthetic design and functionality. KASK combines the highest safety standards with perfect vision performance in one single product. The results are plain to see: an ergonomic shape of the shell of the helmet that offers perfect fit, and the harmonious integration of the special visor that offers a maximum field of vision and eye protection.

SIL – Can you tell us a little bit more about the new 2015/2015 collection?
KASK – The new collection will feature hand made helmets, Merino Wool, exclusive comfort, a new panoramic visor offering an outstanding degree of visibility thanks to photocromatic lenses, and – for ladies — hand applied Swarovsky Crystal features.
SIL – Is there a signature helmet or a limited edition helmet coming out, if so can you tell us more about it?
KASK – There will be a limited edition within the 15/16 collection, but we don't want to spoil it for you! You will just have to wait and see!
SIL – How do you test the helmets? Do you have a durability process?
KASK – Helmets are tested in certified laboratories under the standards required for ski helmets (CE EN 1077/ASTM F 2044) and visor (CE EN 174/ASTM F 659).

SIL – What factors do you consider when designing the helmets? Do you have an inspiration or a muse?
KASK – For the creation of every line of our collection we get inspired by current fashion trends and successful style icons. We would like to offer skiers a product of great comfort and design which also gives them the opportunity to wearing something exclusive and unique on their head.
SIL – Do you have a favourite helmet from the whole KASK Helmet range? If so which one and why?
KASK – It's hard to make a choice, but being a woman I can't wait to ski wearing the new Lifestyle Lady Libellula helmet, which is a perfect synthesis of what has inspired us for the new collection.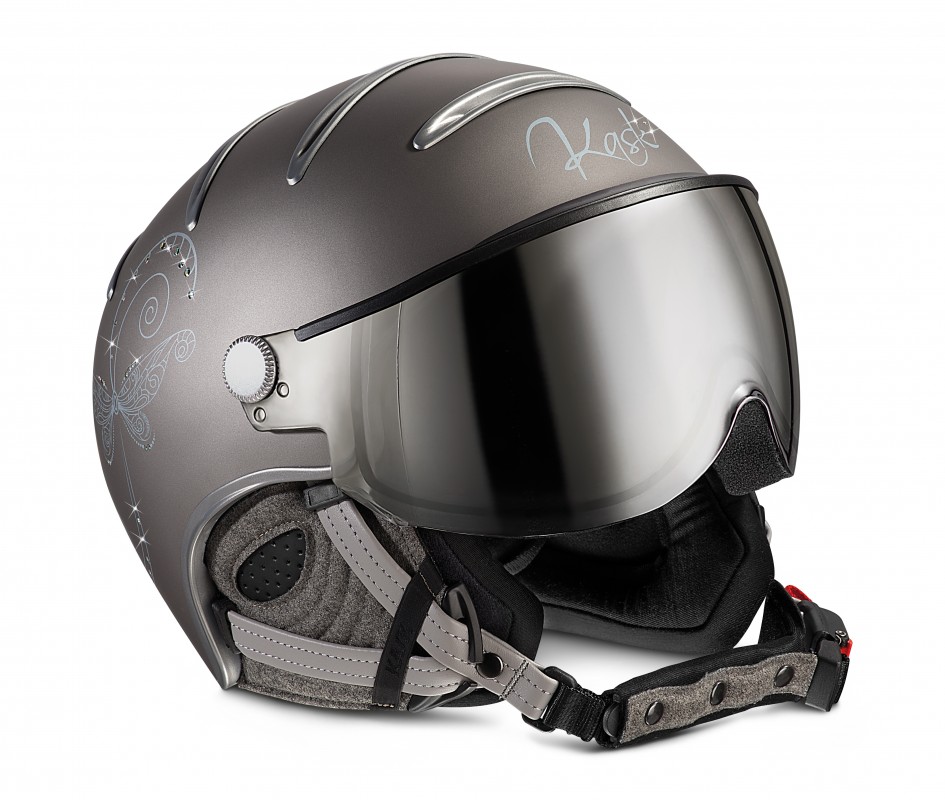 SIL – What is next for KASK Ski helmets? Do you have any aspirations?
KASK – We certainly aim to expand our target market and make people love our collections. Stay tuned! We'll surprise you.
We would like to say a big thank you to Laura Butera at KASK for taking the time to answer all our questions. If you want to know more about KASK, get in touch! You can e-mail us or call the office on 0044 (0) 1202 203653.