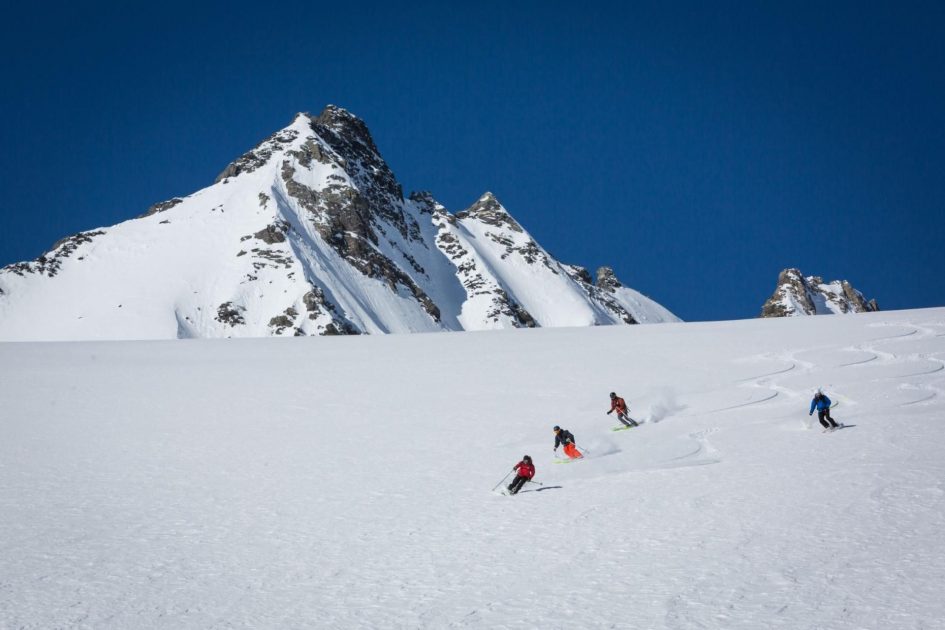 Freeriding, or the more commonly used terms of backcountry and off-piste, is a style of skiing that is on natural and un-groomed terrain. With a ski area as large as the Alps, skiers are often spoilt for choice on where to find the best freeride skiing in Europe. Below you will find a shortcut guide to the best of the best, the creme-de-la-creme, the bees knees (or shakey knees) of the top European ski resorts for freeriding.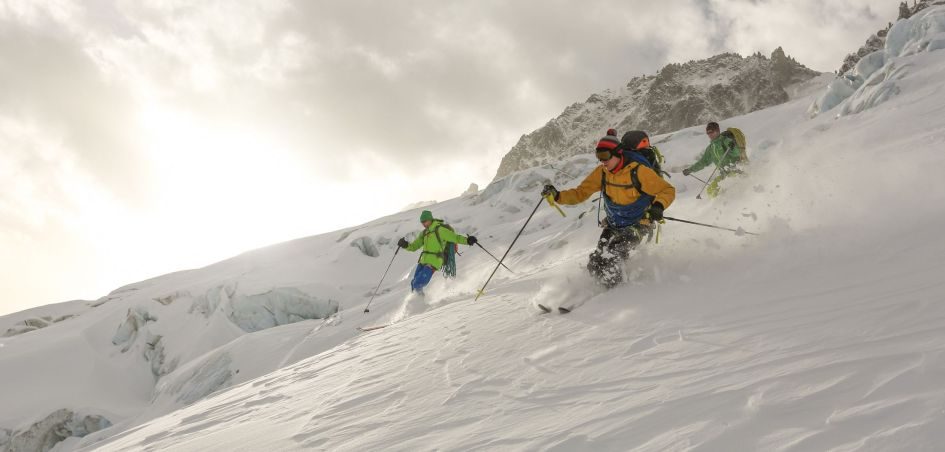 For the more advanced skiers who are looking to challenge themselves outside of the resorts typical boundaries, finding steep, deep, untouched powder is the next logical step. It is then to no surprise that the first on the list is arguably one of the most well known resorts in the world. Home to some of the longest, steepest and most utterly impressive terrain, is Chamonix.
Those who wish to freeride ski in Chamonix will have such a vast array of options it can be very hard to know where to go. On a day when the weather is on your side and for the more adventurous types, the Couloir Des Cosmiques is the place to go. With a 45°- 50° gradient of descent it is not for the faint hearted, however you will be rewarded with steep, tight and technical turns that really get the thighs burning. The route does require a very technical entry so a guide is highly advised.
On days when the weather rolls in there is no need to hang up the boots for the day, the Dream Forest located within Grands Montets is home to tight tree runs that are littered with heavenly pillow lines to really get the adrenaline pumping. Alternatively, the areas of La Tour and Flegere are an adults playground of natural half pipes, meandering gullies and small drops. Could freeriding in Chamonix get any better?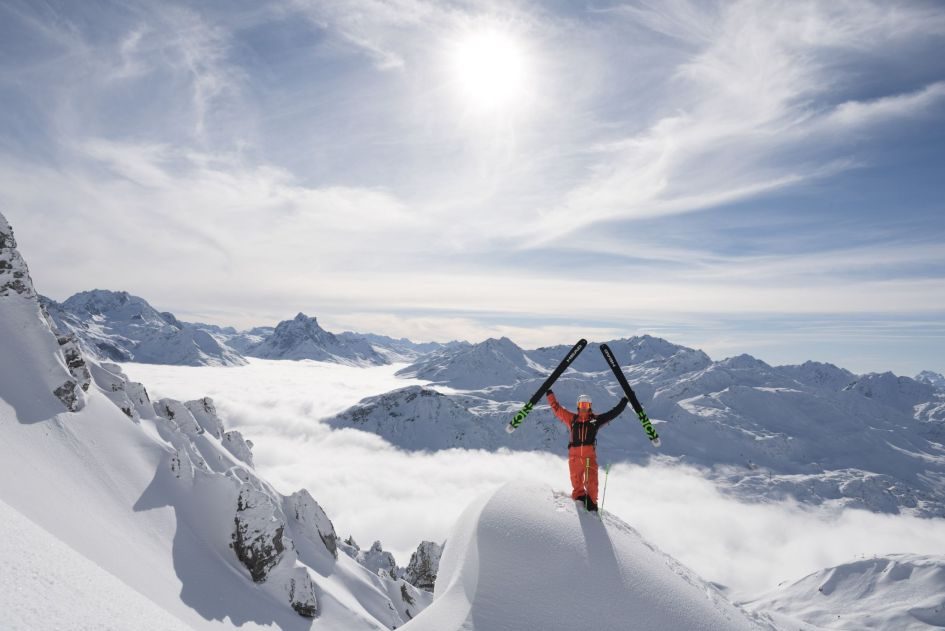 Home to Austria's largest interconnected ski area with over 300+ kilometres of impressive slopes, not including 200+ kilometres of marked powder runs, it is easy to understand why is it a top pick for skiers of all abilities.
With skiable spots as high as 2,811 metres and the area boasting some of Europes most reliable snow fall, visitors are regularly spoilt for choice. With such a large area it is highly recommended to use a guide for the day, IFMGA guides are fully trained in all safety aspects and will undeniably know which areas are ideal for current snow conditions, learning about a few secret spots never goes a miss either.
If freeriding the Arlberg and it's tallest peaks starts to give you too much vertigo, there is no need to fear, the area is serviced by multiple resorts such as St Anton, Zurs & Lech, all of which are brimming with bustling, quaint and stunning bars and restaurants to calm the nerves after an action packed day. If one still has courage left after a day of freeriding in St Anton, the world famous après ski bar Krazy Kanguruh is certainly not to be missed.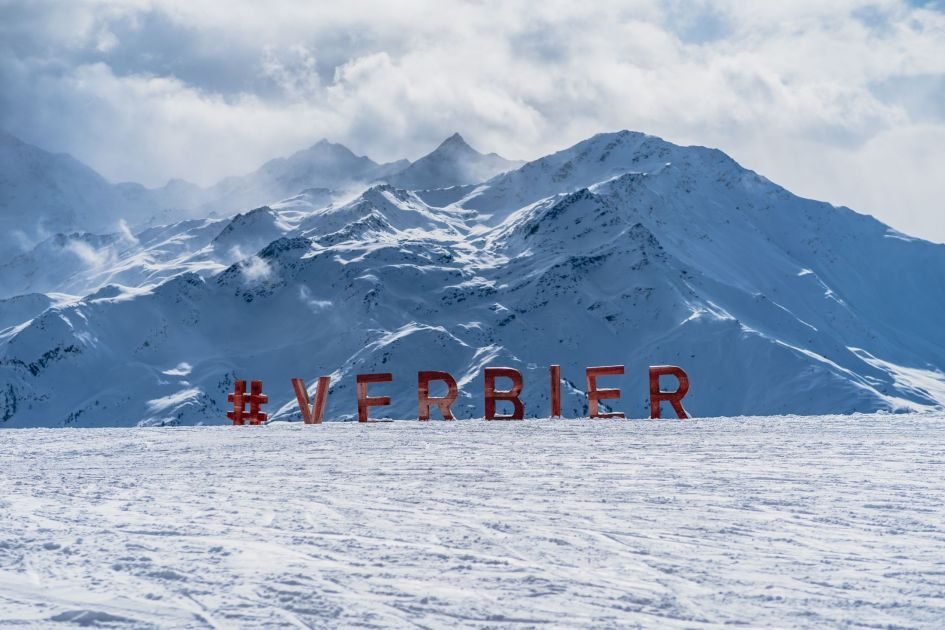 Those who wish to go freeriding in Verbier can do so with ease, but it is not to be taken without caution. One of Verbier's most popular places to go, Mont Gelé, is accessible by a cable car that runs every fifteen minutes and whisks you up to the peak – giving skiers and snowboarders the only place in the 4-Vallées to see the entire area at once.
Although the area has some of the most skier friendly backcountry sections within Verbier, the terrain is still littered with exposed rocks and no fall zones. Stay alert. Stay safe. But most importantly, have fun!
Verbier is also home to many large scale and popular freeride events, competitions such as Patrouille Des Glaciers which is held on the steepest faces the resort has to offer. However the Bec De Rosses, which holds the Freeride World Tour Final and Xtreme Verbier, may be the meanest of them all.
The Bec De Rosses has an elevation of 3,222m and drops at a gradient of 55°- 60° and for this reason it is renowned as one of the toughest peaks to ski in the Alps. The face is home to super steep couloirs, cliffs with dead ends and a variable snow pack. If you wish to tackle this monster, some serious planning is required and even then, a guide is highly recommended!
With such a vast array of places to go freeriding in Europe, I hope this list will help you find the steepest and deepest spots to fulfill that burning sense of the unknown and untracked!

For more advice and guidance on where to go freeriding in Europe and where to stay, please do get in touch with the sales team on +441202 203653 or send us an email and the Ski Specialists will be happy to help you find your backcountry bounty.