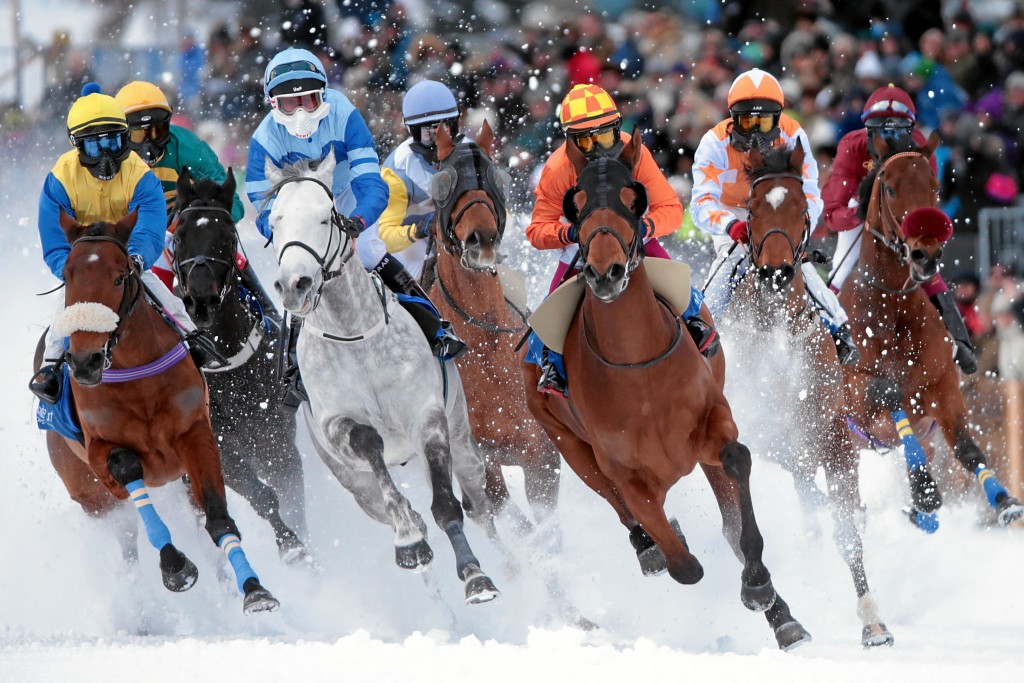 Every year (give or take) since 1907, the frozen lake of St. Moritz plays host to a rather unique event in the horse racing calendar – White Turf.
Hooves thunder over the 60cm thick ice as four-legged competitors take part in 4 different disciplines – Hurdles, Flat race, Trotting race and the Engadine Valley's very own speciality – Skijöring. The latter involves men and women on skis being pulled around a 2,700 metre course by a single, riderless horse at speeds of up to 55km/h.
Introduced to the winter sports community for the 1928 Winter Olympics in St. Moritz as a demonstration sport, it's clear to see that they are proud of their creation! With points gathered over three races, the winner is crowned 'King of the Engadine' in front of the 35,000 visitors to the races each year.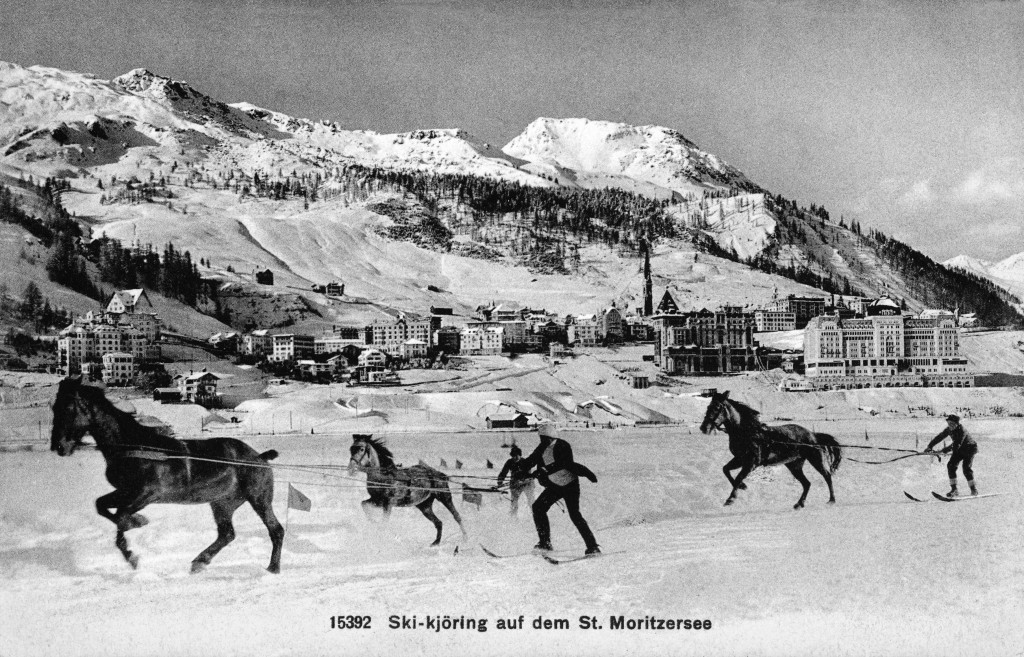 Along with skijöring, St. Moritz can boast a great history as a luxury ski resort with a plethora of luxury ski chalets and hotels. Here are just a couple of our best examples of accommodation for White Turf;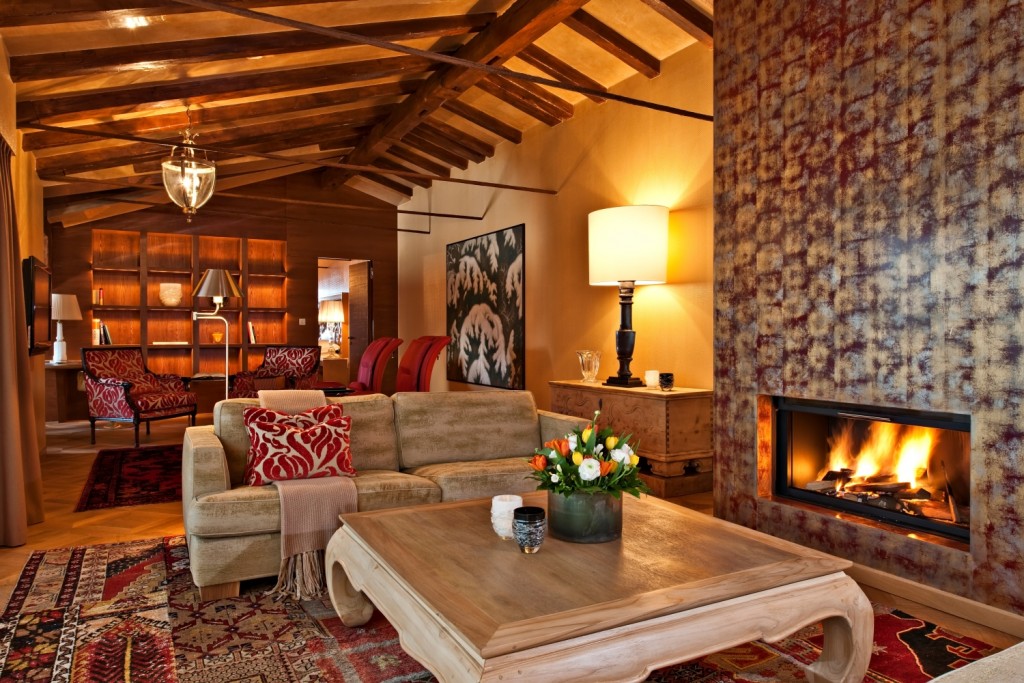 The Carlton Penthouse, St. Moritz
Located on the highest floor of the Carlton Hotel, St. Moritz and spanning 386m² with a great view over the frozen lake where all the White Turf action happens. Sleeping 6 on a bed and breakfast basis, the penthouse has one master bedroom and two large double bedrooms, all en-suite of course. There is a large kitchen with all the latest bells and whistles, but of course if cooking just isn't for you then you are more than welcome to use the services of the hotel.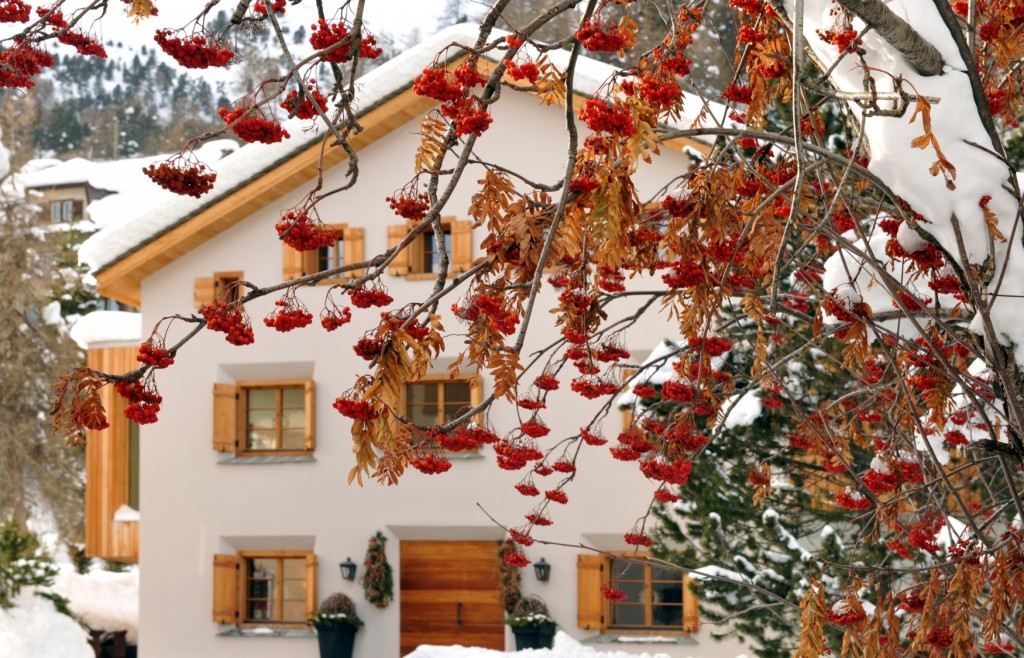 3 kilometres outside St. Moritz in south-facing Silvaplana, sits Chalet Chesetta. Secluded on the site of what was originally the village's blacksmith, the chalet comfortably sleeps 12 in modern, luxurious bedrooms. Two living rooms both with wood-burning fireplaces provide the perfect place to sit back and read a book in peace whilst you soak in the views of the Corvatsch mountain. If you're feeling a little more active then you can make use of the gym and then indulge in the sauna and steam room. The chalet is staffed by a chef, host and housekeeper so there's no need for you to even lift a finger.
If you're looking for a real unique event this winter, the White Turf races are taking place in St. Moritz on the Sunday 14th and 21st February 2016 and then Sunday 12th, 19th and 26th February 2017.
If you'd like to know more about chalets in St. Moritz or White Turf accommodation then why not give us a call on (+44) 1202 203653 or drop us an email?