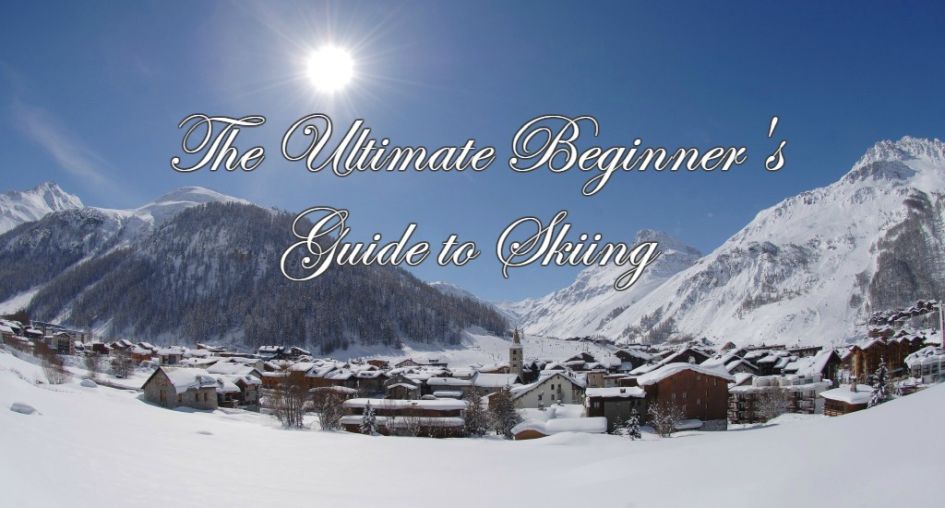 Don't fret when learning to ski as a beginner, we've all been there! Your first ski holiday will be much the same as learning to ride a bike. As a small child, you see the big kids riding around fearlessly and want to be just like them. Then as you approach the saddle for the first time, it looks like a mountain to climb.
I'd like to help take away some of that initial trepidation on your first ski trip – to help you get ready to safely enjoy the exhilaration, the sense of freedom and the sheer fun that I've enjoyed over the past twenty years since I began skiing aged 5.
My first tip for you to experience the most enjoyment is to be safe. When you first learnt to ride a bike you probably needed stabilisers, some suitable clothes to protect you if you fell, and space away from people and traffic to take your time and build some confidence. It's much the same with learning to ski.
Go to a recommended local ski shop, explain that you're a beginner and ask what equipment they recommend. Take your time in selecting good quality clothes, boots, gloves, goggles and helmet that you like the look of and that you feel comfortable wearing. Good quality well-fitting kit improves our experience of all sports and pastimes, skiing is no exception and is essential for safety.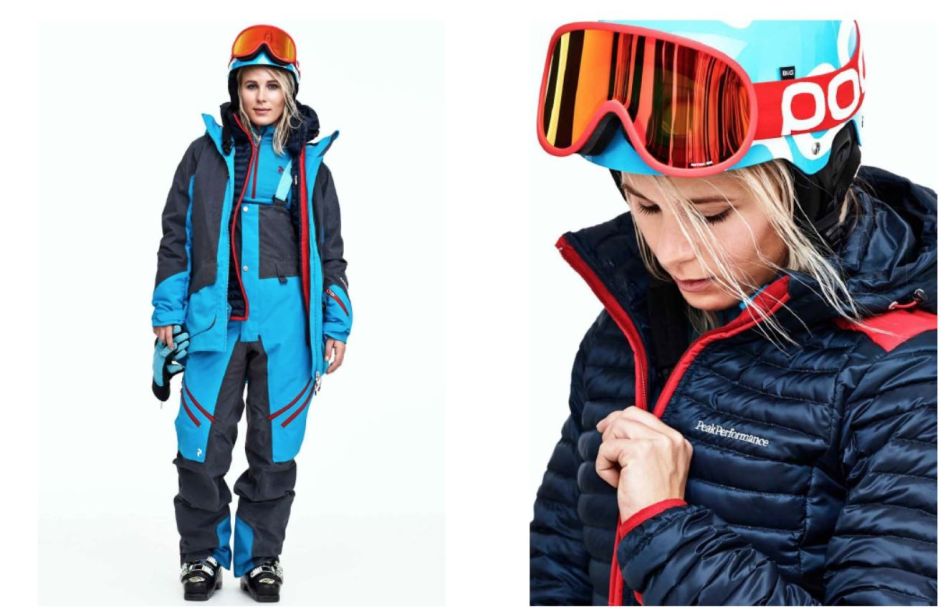 Clothing and essentials for a ski holiday
So, for safe fun on your first day on the slopes, here are some tips and a list of absolutely essential kit:
Salopettes, Jacket and Thermals
You'll need two sets of base layer thermals including long johns and long sleeves, then a mixture of thin fleeces. For your jacket and salopettes make sure they are comfortable, warm and waterproof. It's not a fashion parade unless you want it to be, so be sleek and stylish or keep it simple, the choice is yours.
Hat and Sunglasses
Find a jacket in which your glasses and hat sit comfortably or take a rucksack, you'll need them both when you stop for breakfast, lunch or apres-ski. Be modish or unconventional with your hat choice – anything goes in the mountains! Lastly, you have sunglasses must have lenses which offer 100% UVA protection.
Helmet, Goggles and Gloves
We always recommend you wear a helmet when skiing as head injuries are potentially very dangerous. Goggles are more comfortable than glasses when wearing a helmet, as the straps don't dig into your ears. In my opinion, goggles look cooler than glasses too – so that's a win-win. Good quality gloves are essential to keep your hands warm and protected.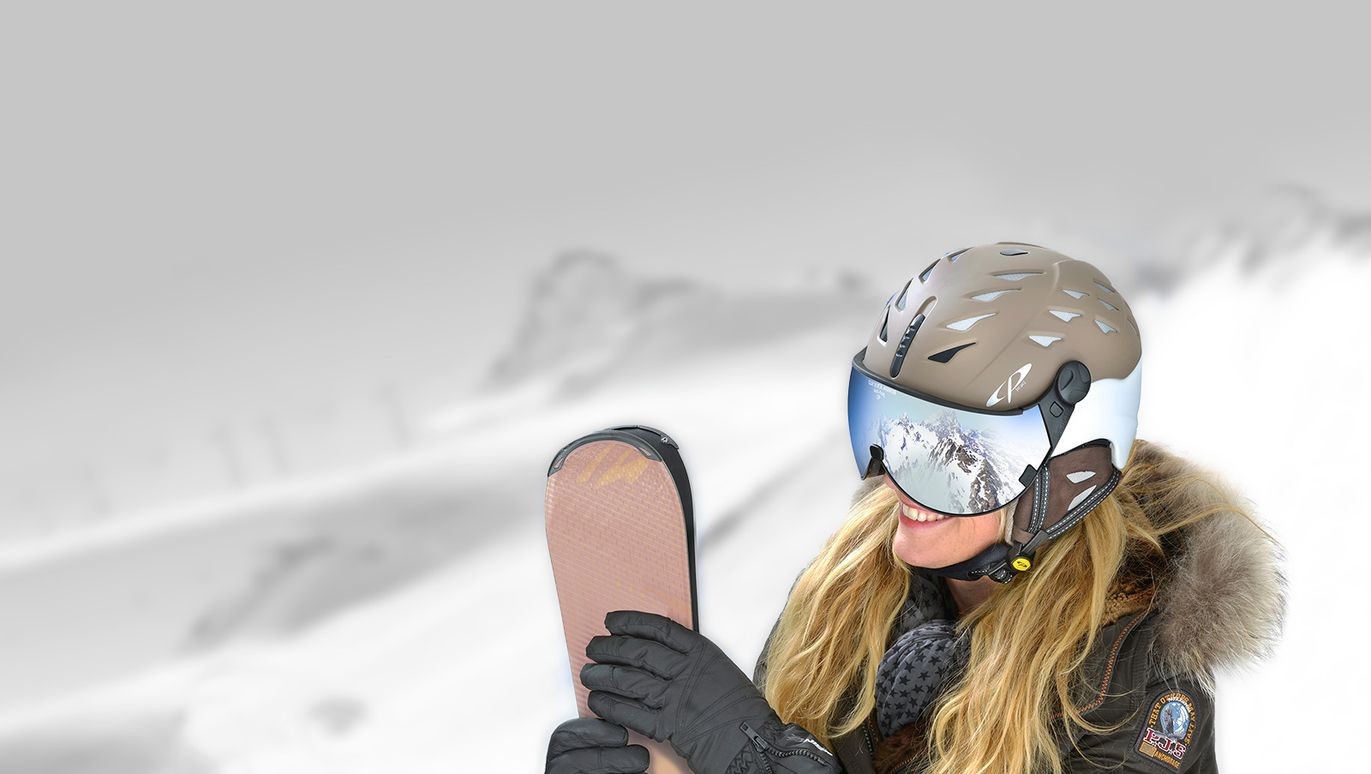 Neck Warmer, Scarf and/or Balaclava
You'll be glad of these when the sun goes in or a chilly wind picks up and you're sitting on a ten minute chair ride. Don't be put off though, the views are often spectacular, but you won't get to enjoy them if you're having to bury your head in your jacket.
Sun cream, Lip Balm and Blister Plasters
Not very glamorous, hey?! But don't be afraid to look like one of the England cricketers on tour to Australia, as the sun can burn in the mountains too. Lip balm is great to prevent chapping, as when the air gets cold up there it can really bite. Finally, don't suffer and lose fun time if you find your boots rub, just take some good quality plasters to keep you on the move.
Phone
Keep your phone with you in case you get separated from friends or family, or if you get delayed for your planned rendez-vous. It'll also be handy for taking memorable pictures. I would highly recommend a phone bunjee too, so you can capture the spectacular views on a chairlift without risk of losing it.
The rest is up to you. Just remember you'll spend the majority of each day in your ski wear so you won't need heaps of clothes.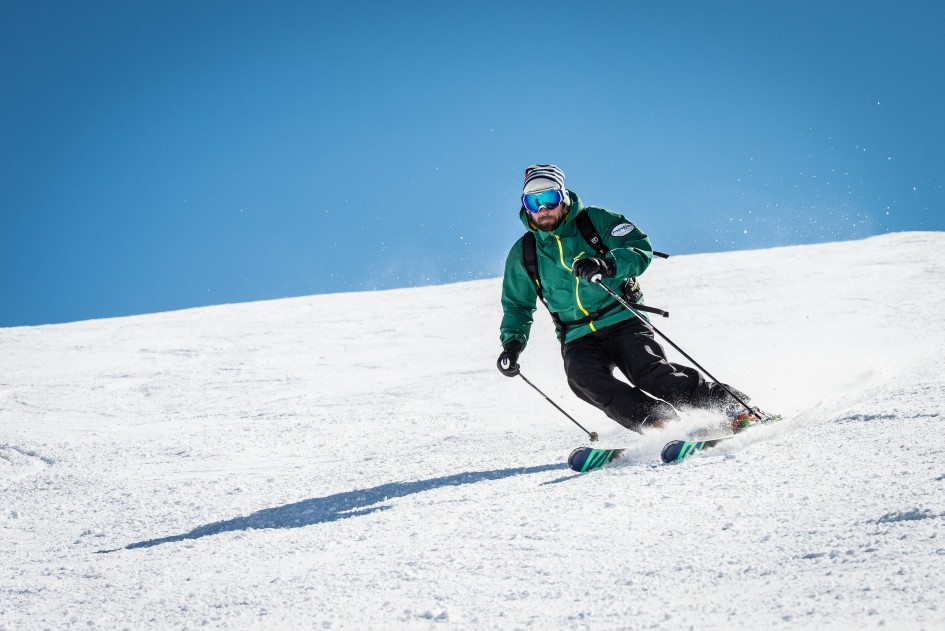 pointers TO Avoid dangerous or EMBARRASSING situations!….
I decided to ask the world of social media what happened on their first ski holiday, and what they wished they had known before they went.
"I wish I knew what the piste signs meant, as I accidentally ended up on a Black run on my first day"
A black run is the steepest, most challenging run in Europe and should be avoided by any novice. Luckily this guy made it down alive and fell in love with skiing on day two after finding and mastering the beginner runs.
So here's what you need to know to be SnowSafe this winter.

Slopes
GREEN = Beginner
BLUE= Beginner/Intermediate
RED = Intermediate
BLACK = Advance
If you're the competitive type like I am, it may be tempting to "slalom before you can snow plough." Just remember, skiing doesn't have to be a race so take your time, and most importantly enjoy it. There's no mad rush, those mountains aren't going anywhere!
"I wish someone had warned me about the chair lift bar, as it hit my head when someone pulled it down"
Unfortunately, this can happen to even the most experienced skiers if you don't pay attention. But there is an easy way to avoid this. Simply lean back into the chair as soon as you have sat down and look up for the bar, then just make sure everyone is ready before you pull it down. Remember to remove your backpack before boarding the chairlift as it will help you sit back in the chair before the bar drops. This is another reason a helmet is recommended too, as it'll take the hit if you forget… and don't worry, it happens to everyone.
"I couldn't get my skis on half the time because there was snow/ice in my bindings"
When you're all pumped up and eager to get on the slopes, the last thing you want is something like this slowing you down. If you see snow or ice where your boots should go in (that's your bindings), simply brush your boots across it, or use your pole to clear the snow before you lock your boots in.
"I kept getting stuck going through the turnstiles"
You will go through these before you get on the chairlift. They are there so the resort can ensure you have bought a ski pass and are allowed on the mountains. Don't worry, you don't have to get your ski pass out every time. Some resorts have sensors on both sides, but the majority are on the left hand side. When you receive your ski pass, pop it in your pocket on the left hand side of your jacket, that way you won't have any problems. Make sure you put your legs right up against the bar so once the turntable starts to move you can just slide your skis right on through.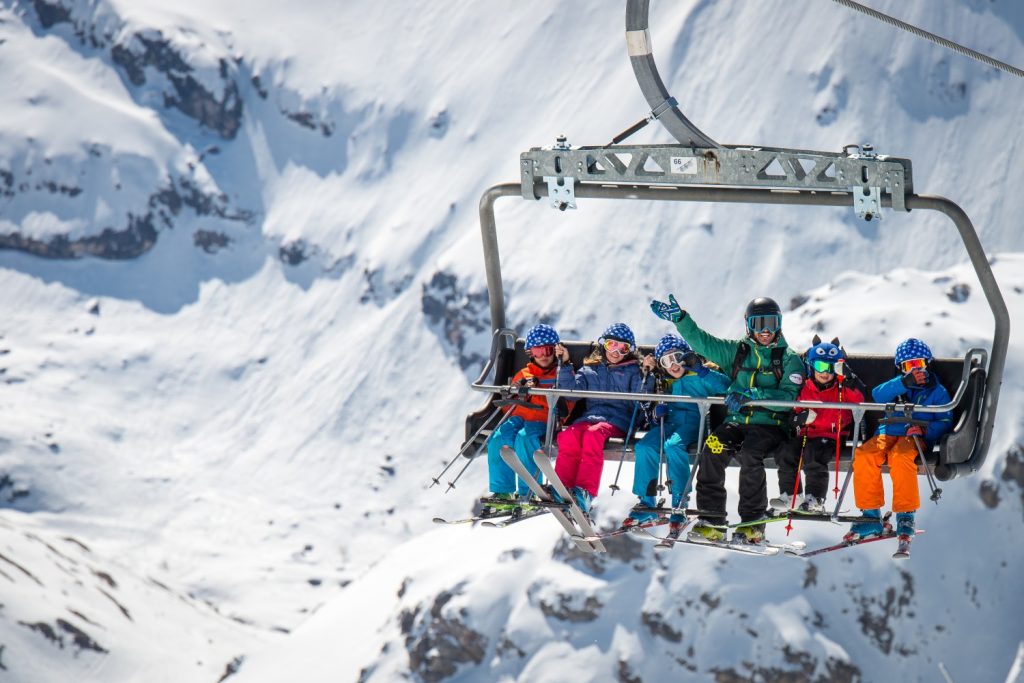 The above can easily be avoided. We recommend hiring a private qualified and approved ski instructor or join a local ski school. They will take you to the safest places for beginners and give you the guidance you'll need to begin. I've always found skiing exhilarating, liberating, tremendous fun and much more besides but it can be dangerous. Put your safety and the safety of everyone else on the mountains right on top of your list of priorities. Take instruction from the experts, look forward to fun like you've not experienced before, and keep safe! Whether you would prefer private instruction, or a group less, we can recommend the best ski schools in the resort you are staying in. For more information on resorts, read our blog on the top 5 beginner ski resorts.
Now you are ready for a day on the slopes. What's next?! Let's GO…..
So, there we have it. I hope this has given some insight and you are feeling as excited as I am about the upcoming season. To ski or not to ski? I vote ski! But if you are still undecided, get in touch. We have an abundance of luxury chalets and ski in ski out chalets for beginners. Feel free to contact us on +44 1202 203653 or send us an email. I will happily answer any concerns you may have, find you the perfect resort to suit your needs, and help you plan your first luxury ski holiday.
Let the adventure begin.