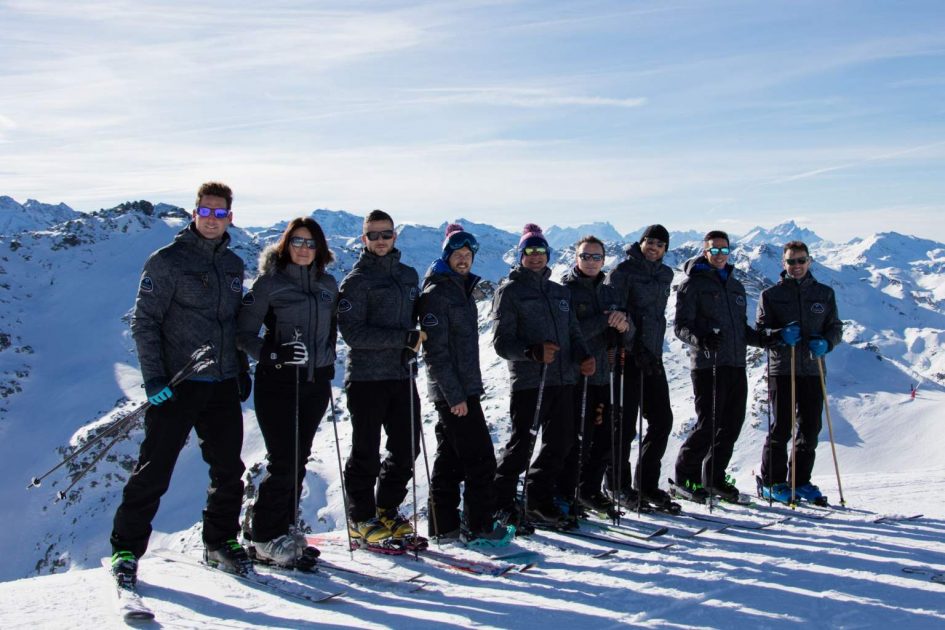 When it comes to booking a luxury ski holiday important things such as ski instructors can be overlooked. Most people have skied before and are happy with their technique, but booking a ski instructor is not just to improve your skiing. An instructor is a local, someone who has been in the resort for many years, often growing up there. I speak with Laurent Pilet, the Director of Courchevel based ski school Snow Descente, who gives us an inside look into life as a ski instructor in Courchevel and what Snow Descente can do for you.
How long have you been running Snow Descente?
Snow Descente ski and snowboard school is coming into its ninth season providing exceptional ski and snowboard lessons in Courchevel and Méribel, located in the Three Valleys, arguably the best ski area in the world.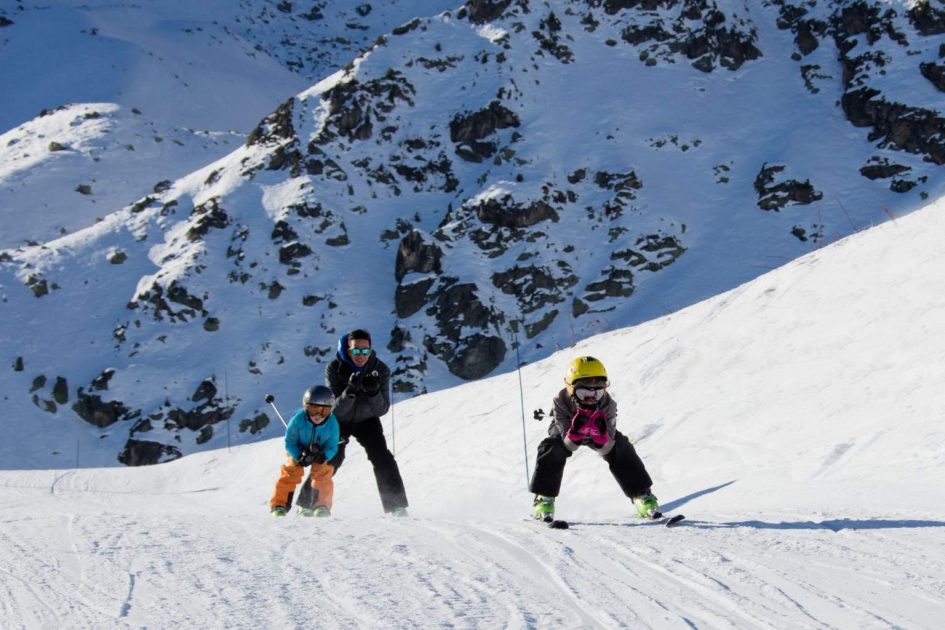 How do you chose your instructors?
We the directors – Laurent, Julien and Remi – hand pick the instructors, making sure their profile fits the feel of the ski school. The instructors must be fully qualified, passionate about teaching and sharing their playground, and must be, at the very least, bilingual French and English, also reactive and charming. Simply, the best of the best!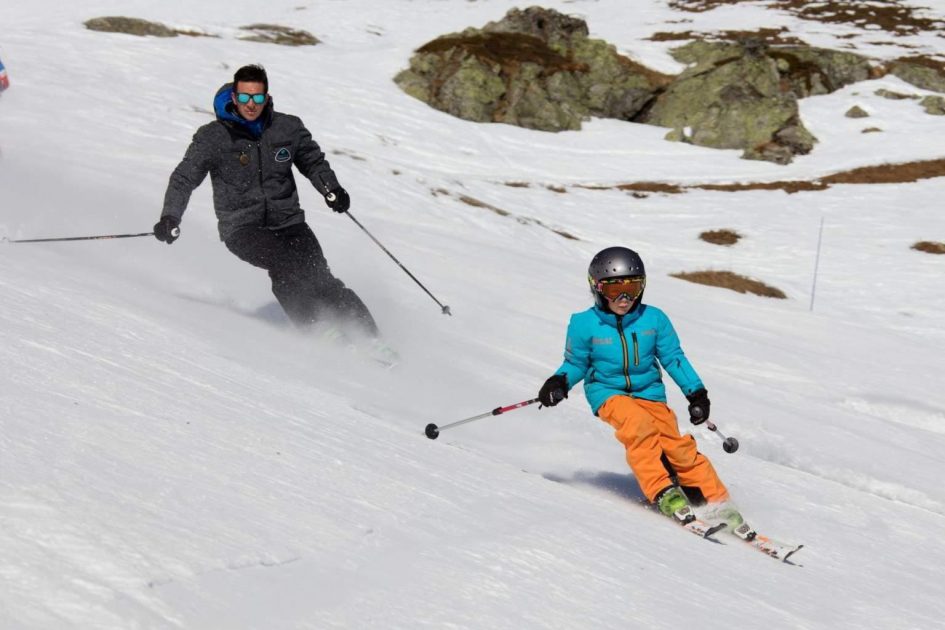 What separates your instructors from other ski schools?
The instructors themselves take pride in being part of a team that provides a memorable experience of their client's holiday – luxury is the experience you will receive! They know that they work in a privileged environment, no days are ever the same and they are lucky enough to work with different nationalities and cultures, which makes their working environment fun. In return they give each individual person a unique experience, adapting to each person.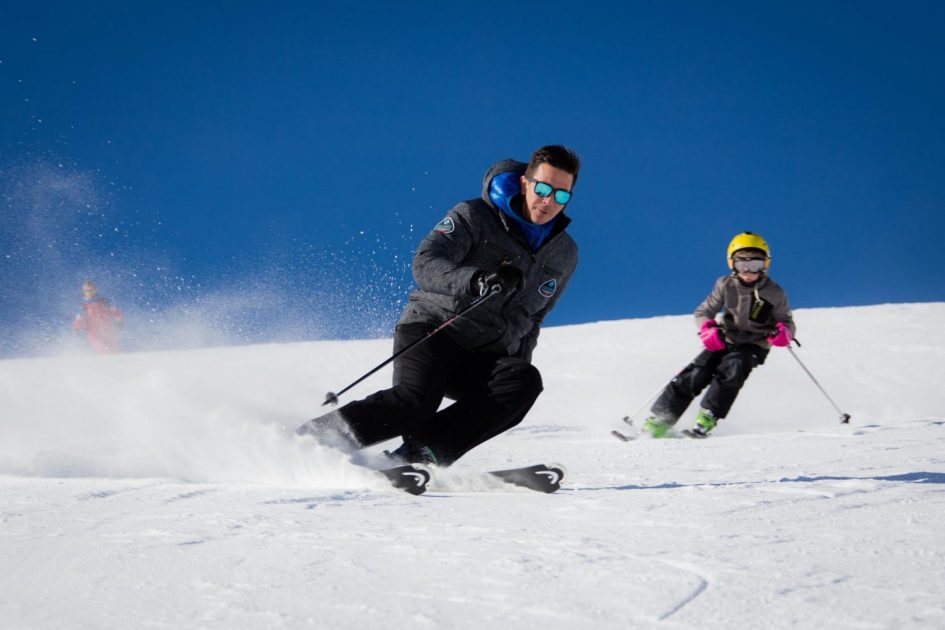 What type of clients does Snow Descente cater to?
Our clients range from young children, beginner adults, off-piste, ski touring, etc. Snow Decente provides private lessons for individuals and small groups for a complete range of clients. From mature adults, off-piste enthusiasts, young children who are skiing for the first time ever, to groups of adolescents who want some time away from their families to explore the mountains with a cool instructor! We provide lessons in skiing, snowboarding, ski touring, cross-country, even a snow-shoe adventure. The instructors are very happy to take their younger clients sledging after skiing, or ice-skating, or even fun at the Aquamotion Water Park!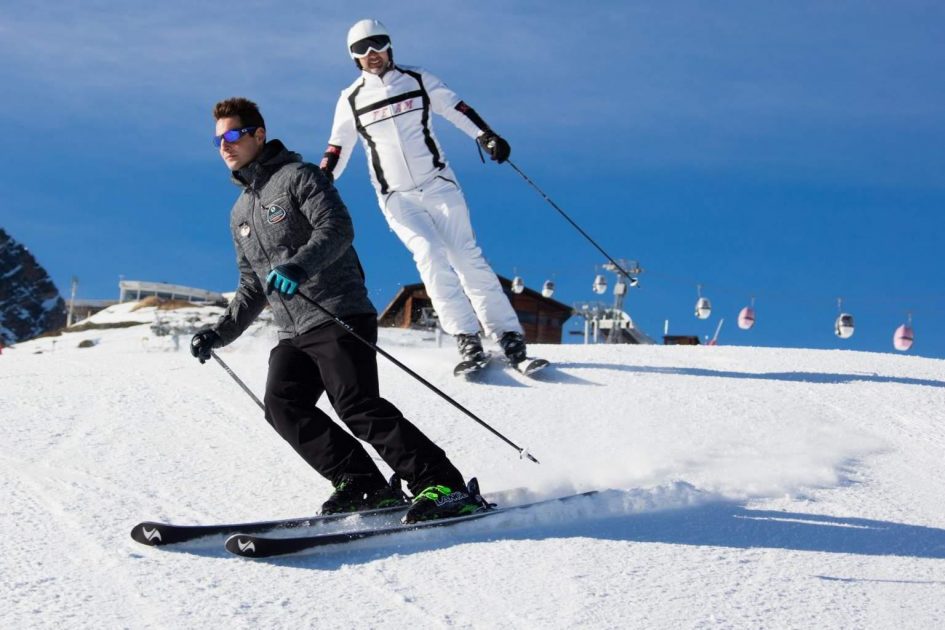 What can the instructors recommend other than the best places to ski?
The instructors not only know the slopes and lifts and best areas to ski, they also know the best on-piste restaurants such as the Mille Sabord, or Nammos in Courchevel, the Folie Douce in Méribel or Val Thorens, or for a three star Michelin experience, La Bouitte in Saint Martin! They also know how to dance in ski boots!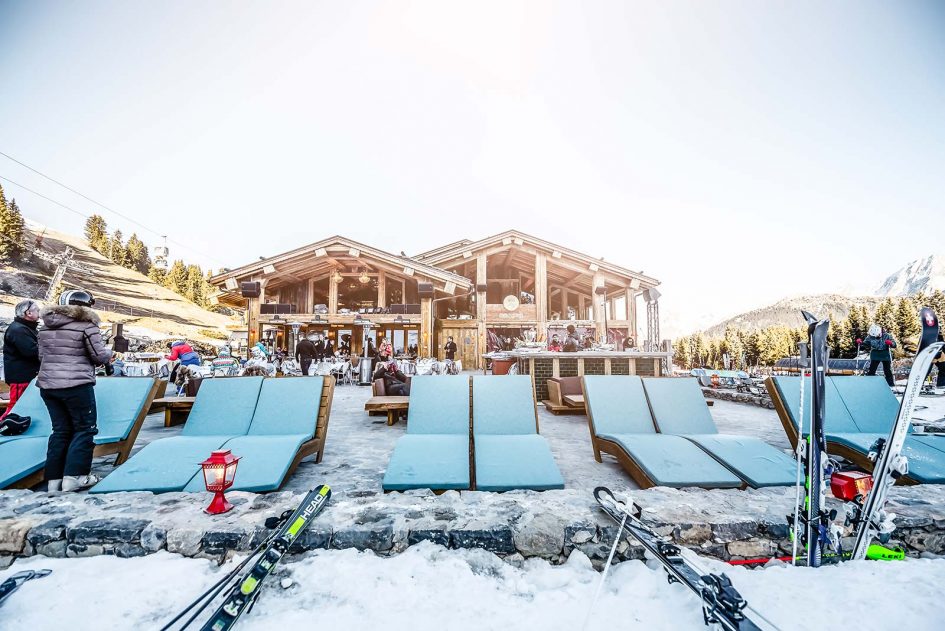 For nightlife, our instructors are unanimous on La Mangeoire in Courchevel, or for a more sophisticated meal, perhaps La Saulire with Jacques – a charismatic welcome and a mastermind knowledge of Truffles!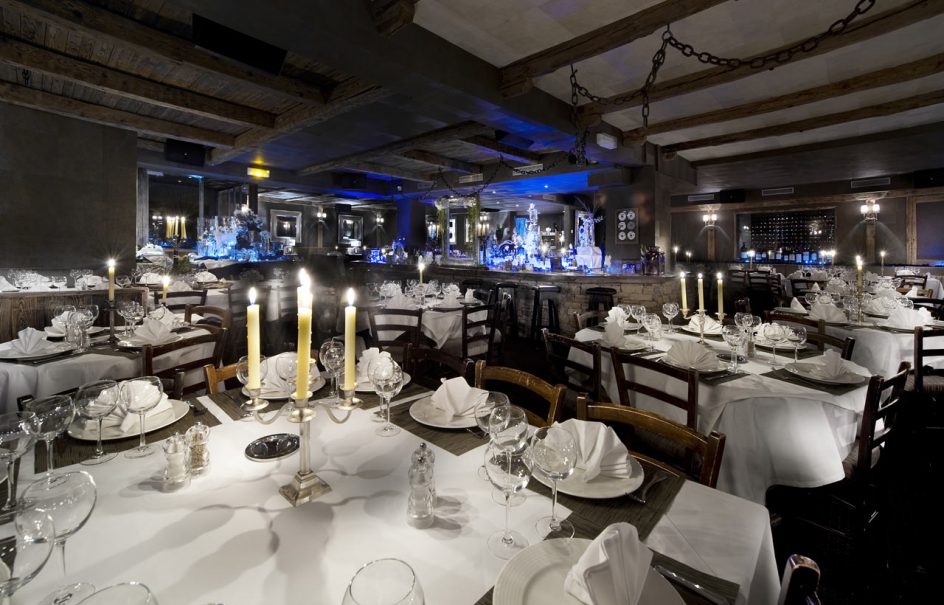 What can the instructors arrange before you arrive?
Of course, the instructors have a huge knowledge of other services too! For ski hire equipment they would recommend Prestige Ski Hire, après ski massages with Courchevel Massages. For wine needs they would suggest Courchevel's Le Baricou.
A wealth of information both on and off the piste!
Thank you to Laurent for his time and for sharing a few pearls of knowledge of a Courchevel Ski Instructor!
The following chalets include your very own private Snow Descente instructor for the week in the rental rates!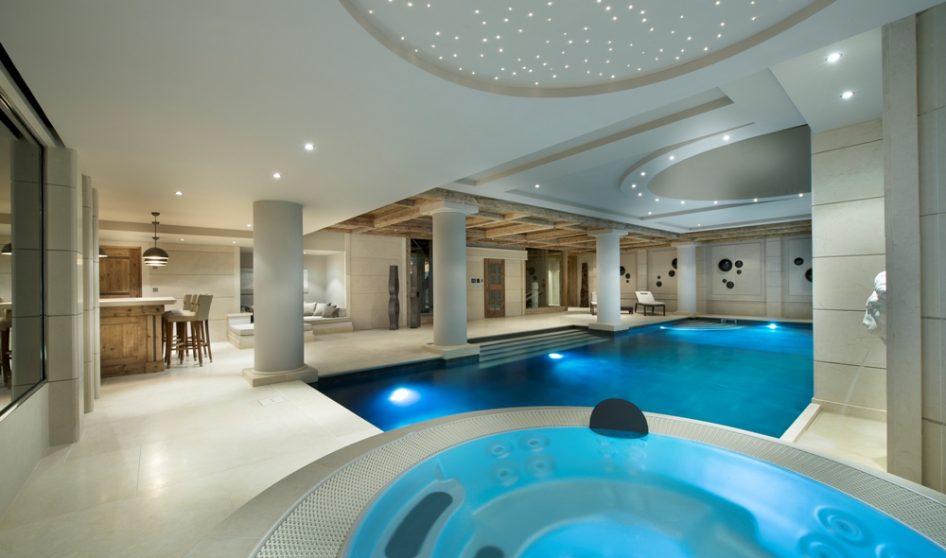 Located on the famous Bellecote piste lies Chalet Edelweiss, this ski in ski out luxury chalet in Courchevel 1850 is one of the most prestigious rental chalets in Europe. Chalet Edelweiss can comfortably sleep 16 guests in 8 lavish suites. At over 3,000m2 this chalet has all one could desire, swimming pool, hot tub, sauna, steam room, cinema room and to top it all off Chalet Edelweiss boats it's own private nightclub, ideal for the most exclusive soirées!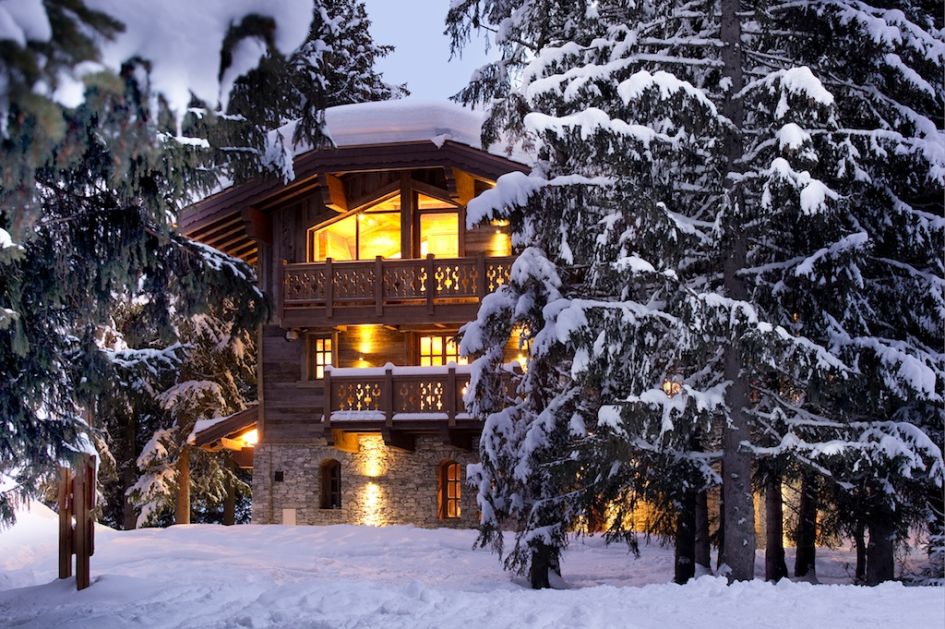 Chalet Gentianes sits in arguably the best location in Courchevel 1850. In the exclusive Hameau de Bellecôte, which is also home to the legendary Edelweiss, the chalet is away from the main road and intensely private, tucked in the trees its own winter wonderland. That being said, the centre of Courchevel is just 200m away, less than 5 minutes walk.
If you would like more information on hiring your own private Snow Descente ski instructor or if you require a luxury chalet in Courchevel please get in touch and we will be happy to discuss your requirements. You can give us a call on +44 1202 203 653 or send us an email.