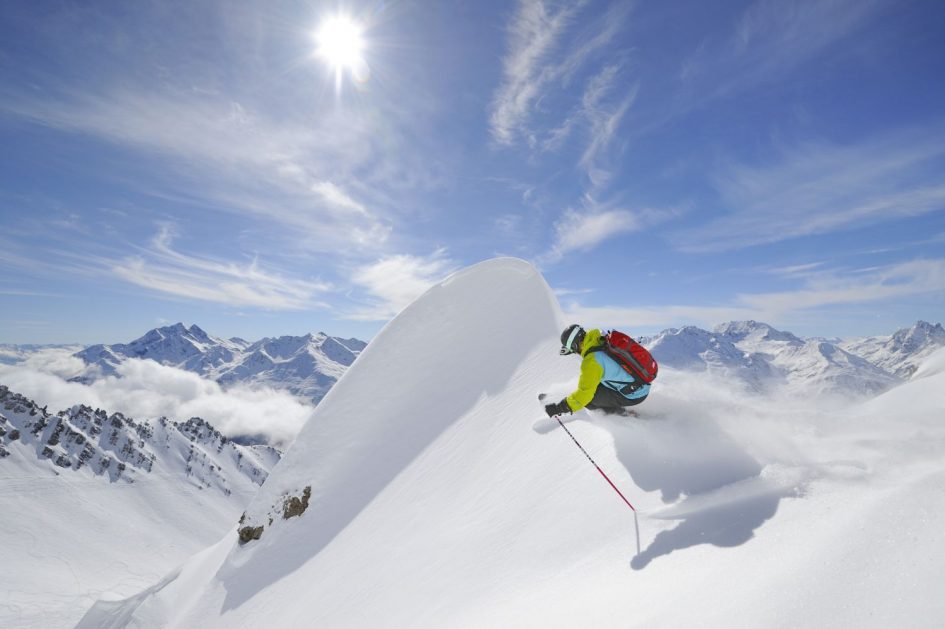 Your luxury winter holiday is the annual or bi-annual event of the year, the highlight for many. As it should be, you will want to make everything perfect for your time on and off the slopes. Whether it be carefully selecting the time of year, the resort and mountains or the luxury chalet. You will always be considering ways of how to make the most out of your luxury winter holiday to make it special for everyone.
Everyone has different ideas and priorities when it comes to organising their ski holiday, so I have put together some key aspects to advise you on how best to use the mountains in order to make your luxury ski holiday one to remember.
Making the most of the mountain together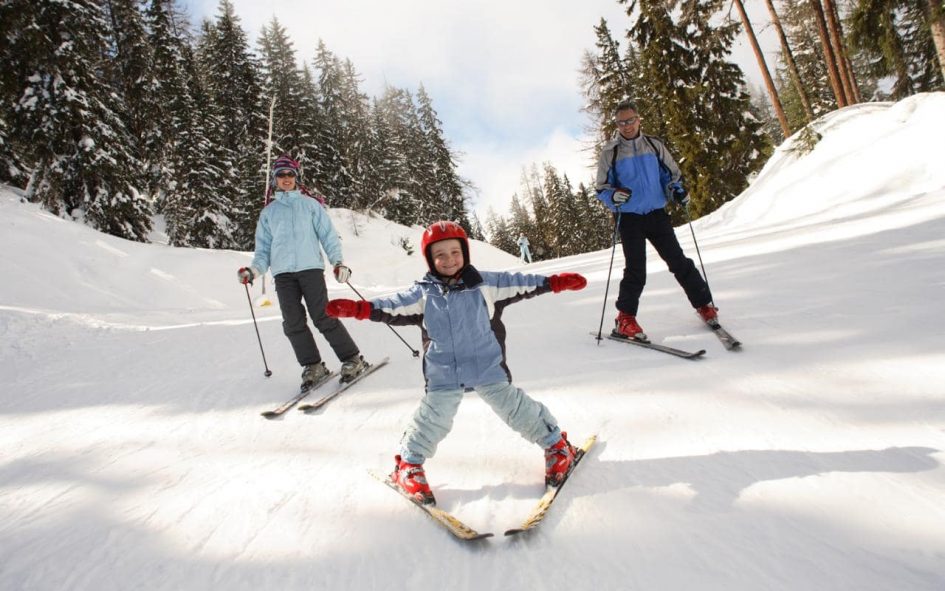 It's a great feeling at the end of the day to ski all the way down to the very bottom of the mountain. However, you may find when you are out with a big group of mixed abilities, it isn't always possible for everyone to do so. There are few resorts which cater for all abilities on the home run.
Val d'Isere is one of them. You can ski from the top of the Rocher de Bellevarde at 2827m to La Daille, just a short drive from Val d'Isere town centre. The descent has green, blue and red runs to cater for all abilities. What's even better is that for this coming season a new 10 person lift is being installed to reach the famous Folie Douce from La Daille – so you can get your non-skiing friends up the mountain to meet you for the ultimate mountain party!
Neighbouring resort Tignes Les Brevieres also has a great mix of runs down into the town from Tignes. However, you should check the conditions beforehand as the runs can get quite icy. Across Tignes there are a great mixture of pistes with 8% green, 44% blue, 27% red and 21% black. Tignes Les Brevieres itself is a charming village with its own lake and a great lift system to access the huge surrounding ski area.
Meribel in the Three Valleys is another example of a resort that has a great mix of runs into the resort centre, making it suitable for everyone to ski down to. Mainly greens and blues, the pistes will accommodate the whole group together, all heading straight for afternoon tea and a glass of bubbly.
Making the most of time on the mountain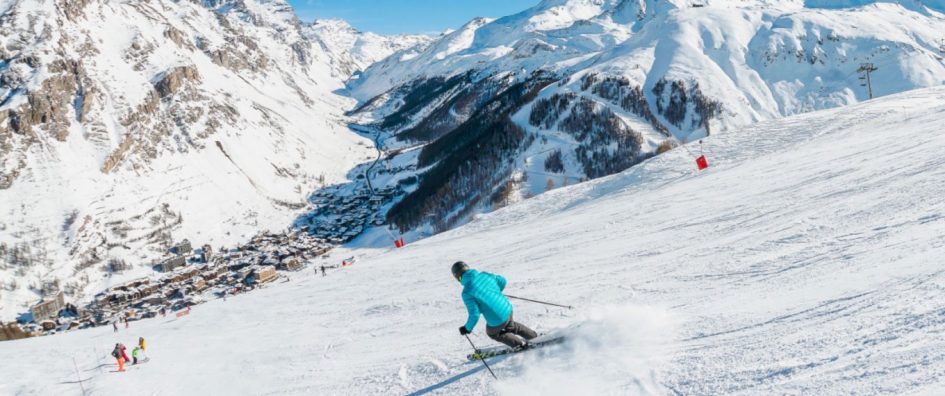 In the way of maximising your time on the mountain, how about a multiple resort keycard (Skioo) to use across various resorts? In Switzerland, you can use the keycard to ski in over 45 resorts. Order your keycard for CHF 5 Swiss Francs to avoid lift-pass queues in resort and then choose to pre-load or use automatically to fund your day on the slopes. Alternatively, you can pre-book your lift passes and ski hire with the concierge team before your holiday so everything is ready for your arrival at the chalet.
Book yourself a ski instructor. Even if you consider yourself an experienced skier, booking your self a instructor or guide will help you orientate yourself around the resort in no time – picking up a few tips to get out of those bad habits too!
Making the most of the terrain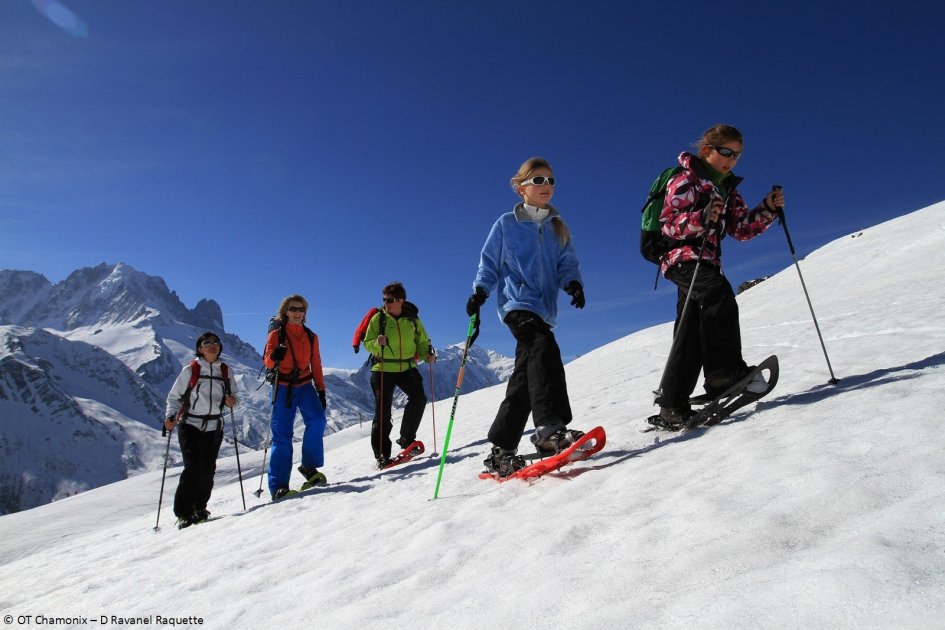 The mountains are vast and to really make the most of it, we need to explore the terrain options. Whether you are a skier, snowboarder or neither, there are many ways to get yourself around the mountain and make the most of your luxury winter holiday.
Take yourself up to the glaciers in resorts such as Zermatt and Tignes to maximise your time on the mountain. Open all year round, glacial skiing can be the best way of getting that ski fix, even during the summer.
Consider snow-shoeing as another way to make the most of the terrain as you trek through untrodden tracks between pistes. A chance to see hidden gems in the depths of the tree-lined mountains.
Making the most of dining experiences on the mountain
You can enter into real novelties when it comes to dining in the Alps on your luxury winter holiday. Step away from your chalet catering and indulge in a unique dining experience.
On the top of the list has to be a traditional cheese fondue enjoyed whilst you watch the sun disappear behind the mountains from your seat. A truly unique experience to be enjoyed with family and friends in your own exclusive cable car. If this sounds ideal to you, take a look at Lech, Zermatt or Verbier for your next luxury winter holiday.
Another dining experience on the list should be a champagne picnic on the piste. This can be organised by the majority of our Ultimate Luxury Chalet concierge teams to make your luxury winter holiday that little bit extra special. Delve into sweet and savoury picnic treats and a refreshing glass of bubbly with ultimate snowy-peaked mountain views.
Making the most of views of the mountain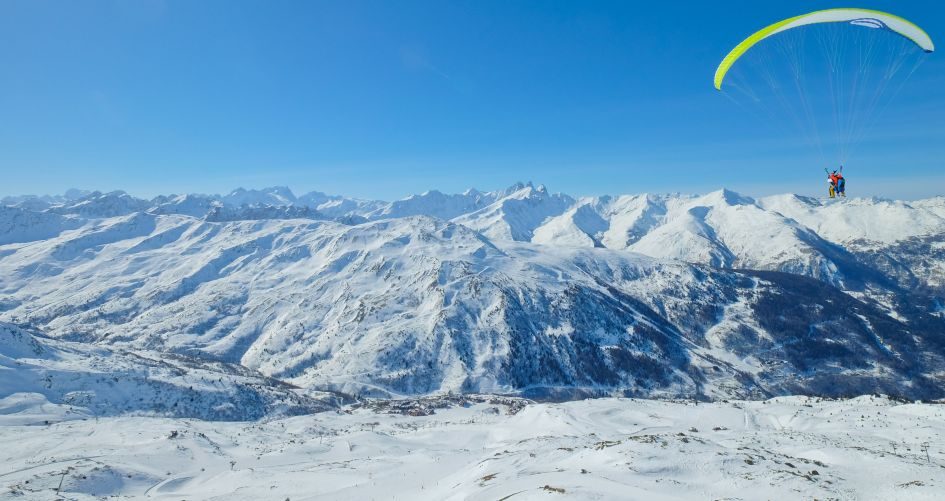 We all know that wonderful feeling when you reach the top of the mountain on your skis and the view snatches your breath away. It's truly magical. There are many other magical ways to experience this sensation of being on top of the world.
Arrive by private jet or book yourself a helicopter transfer for the ultimate birds-eye-view of snowy peaks and small alpine villages below. There are a few ski resorts with private runways and helicopter landing pads for your arrival to resort, or you could consider in-resort helicopter trips such as sightseeing tours or heli-skiing (Italy, Switzerland, Chamonix and Lech). Alternatively, feel the flying motion yourself whilst admiring the view below and have a go at parapenting. You can fly tandem or solo (if you're experienced) and experience the immense space around you.
Planning your luxury winter holiday to the Alps can take a lot of logistical planning between families, friends, dates, resorts and finding your perfect luxury accommodation. We at Ultimate Luxury Chalets aim to alleviate the stress of planning and do the hard work for you to make your luxury chalet holiday extra special. If you are starting to look into your next luxury winter holiday, please do get in touch on +44 (0)1202 203653 or drop us an email and we will be happy to help with your requests and requirements.