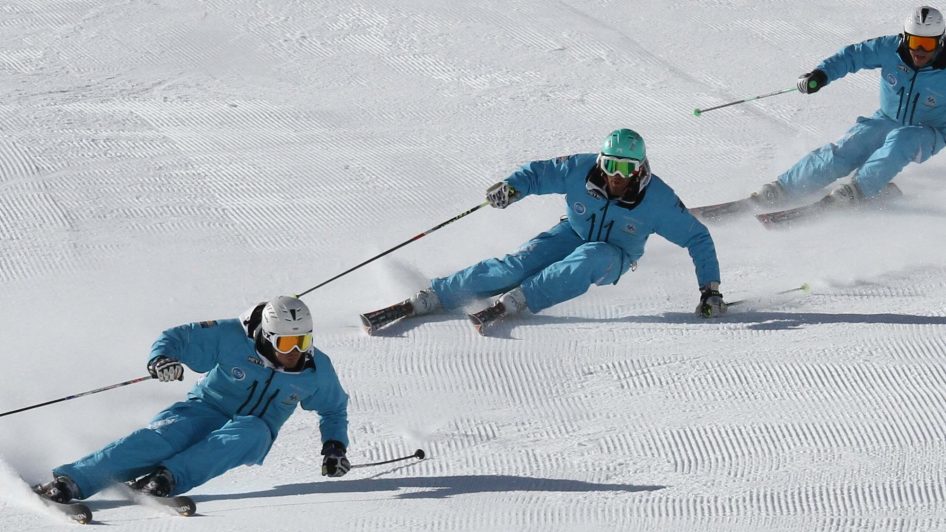 If you've skied in the Three Valleys before you will know there are an abundance of mountain restaurants to choose from. From the gourmet fine dining spots to the casual delicious local Savoyard specialties, there is something for everyone. In this blog I talk with owner of First Tracks Ski Coaching, Ashley Kay who gives us his tips to finding the best mountain restaurants in Les 3 Valleys.
Let us guide you on the best tips on how to exploit the very best mountain restaurants in the Three Valleys so you can make the very best out of your luxury ski holiday.
What would be your first tip for skiers looking to have lunch at a mountain restaurant?
"How to know where to eat on the slopes and where to avoid.
All ski areas have great places to eat on the slopes but unfortunately there are also often places that are just good at taking your money but don't provide quality tasty food and / or efficient service.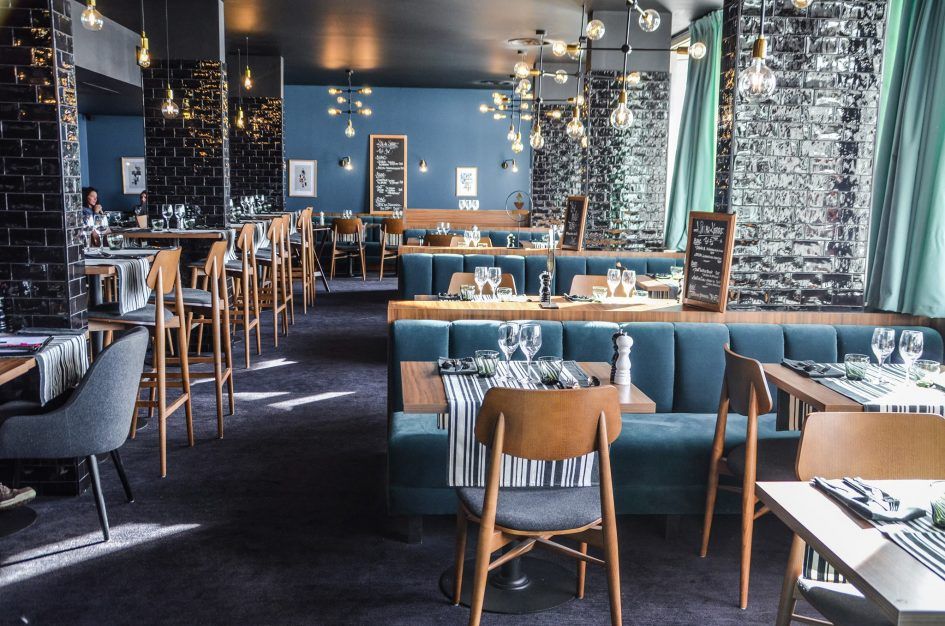 Testimonials make choices easier however I'm a firm believer that if you ask the locals you should get some good addresses that may not have shown up on Trip Advisor. Ski instructors are generally reliable for good recommendations as they tend to know most, if not all the options as they often accompany their clients to the best kept secrets. Warning – Bear in mind that many of the nomadic hotel workers don't always know the resort or the mountain restaurants that well and so they're not the best people to ask for recommendations."
Does it pay to plan well in advance for when it's busy on the slopes?
"During school holidays the most popular restaurants fill up quickly and it pays to book in advance especially if your group is 6 or more. I suggest you look at the weather forecast (sadly never totally reliable in the mountains!) and make a rough plan for the week, aim to go further afield on the sunny days, book a restaurant for each day in the sector that you plan to ski. If you use First Tracks Ski Coaching, your instructor will do this for you. You can always change your plans, but it's much easier to cancel a table than it is to find one at the last minute."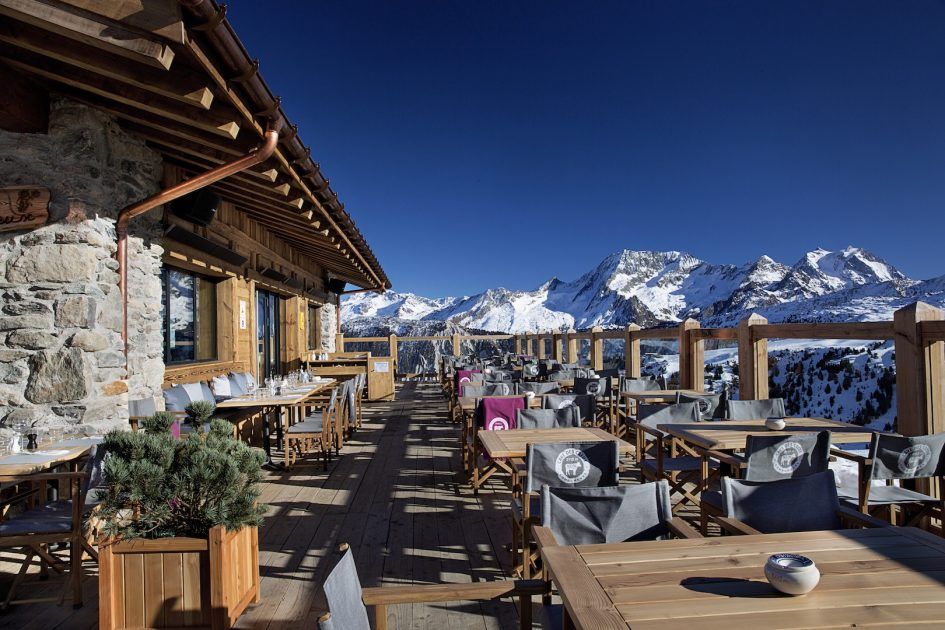 How would you go about beating the lunch rush?
"Get out early and break for lunch early. The most popular time for lunch is 1pm, so you can either do like everyone else and fight for your food and waiter or… hit the slopes early, in the 3 Valleys the main lifts open at 9am and the French Ski School starts lessons at 9.30am. The trick is to get away from the centre before most ski school classes, this way you'll avoid long queues. For this very reason, morning lessons with First Tracks Ski Coaching start at 9.15am.
I suggest stopping for lunch around 12.15 / 12.30, this way you'll be served quickly, have the full choice of desserts and get back on the deserted slopes when everyone else is waiting to be served!
If you're lunch takes only 45 minutes to an hour (which it should on the early sitting) a bonus is that your muscles won't have had time to completely cool down and your skiing will benefit, it's safer too as you're not as prone to hurting yourself when warmed up."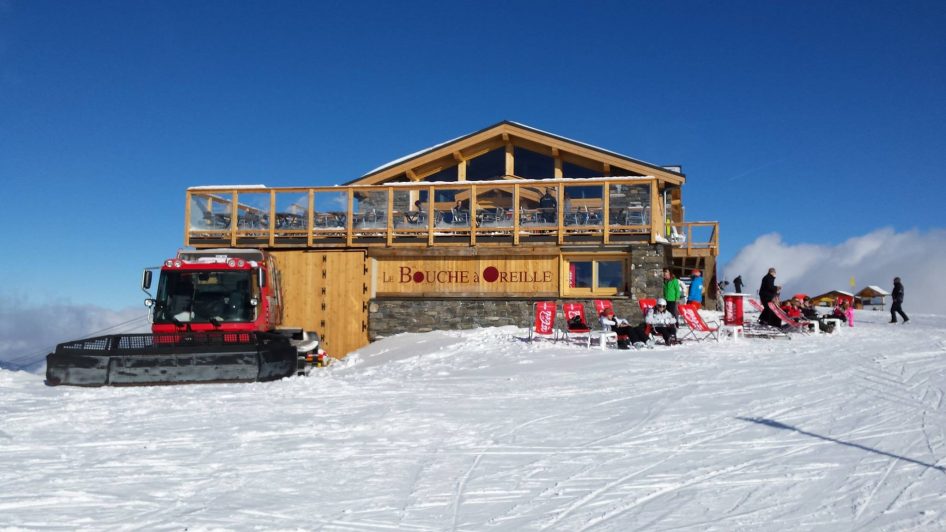 How can you avoid the masses at the well know piste side mountain restaurants?
"Lose the crowds….practical well located restaurants are highly visible and situated where there are a lot of passing skiers. Although there are exceptions to the rule, these are generally the restaurants that I avoid.
Why? From experience, they generally mean; less value for money, big noisy restaurants and slow service.
These reasons are enough for me to enjoy digging out the diamonds in the rough. Often located in the heart of a small village or on a quiet run, fewer clients mean the staff are friendlier, the restaurant is quieter, more relaxing and the cuisine far more authentic."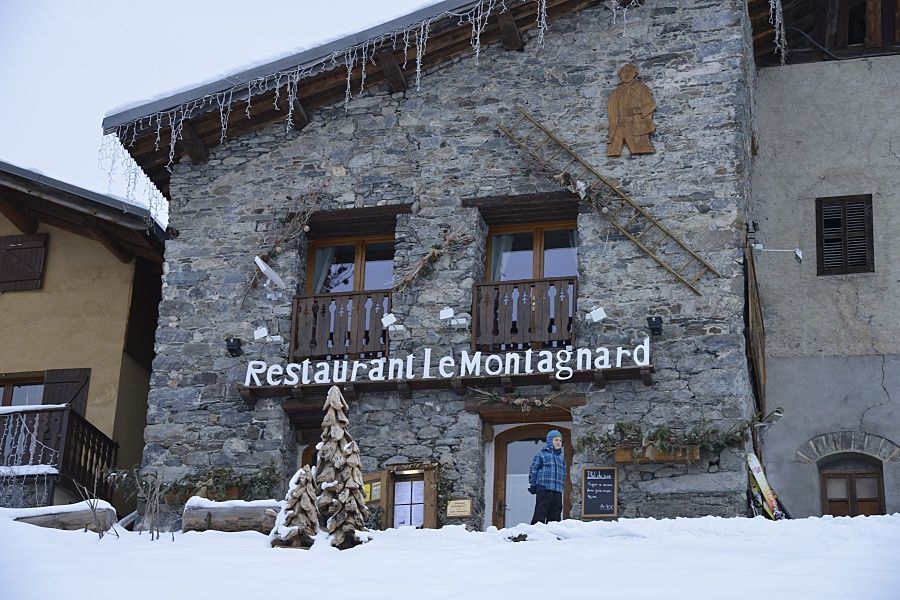 What would make you want to eat inside rather than outside?
"Understandably, skiers often want to enjoy the sun and fresh air by eating lunch outside, but bear in mind that unless temperatures are mild and you can comfortably take your jacket off it's not a good an idea especially for kids.
Have you ever tried eating food with ski gloves?! 😃 When you've been skiing through the morning your body has been exercising and maybe sweating too, in cold weather it's also been working to keep your body, toes and fingers warm. When you stop for lunch you will quickly cool down and after about 15 – 20 minutes of sitting outside you'll start to feel the chill. If you persevere and stay outside, the afternoon can often feel very cold, you might even catch a chill on your stomach which often involves diarrhoea but let's not go there. Kids are far more prone to catching cold than adults and won't always tell you or notice themselves that they're cold."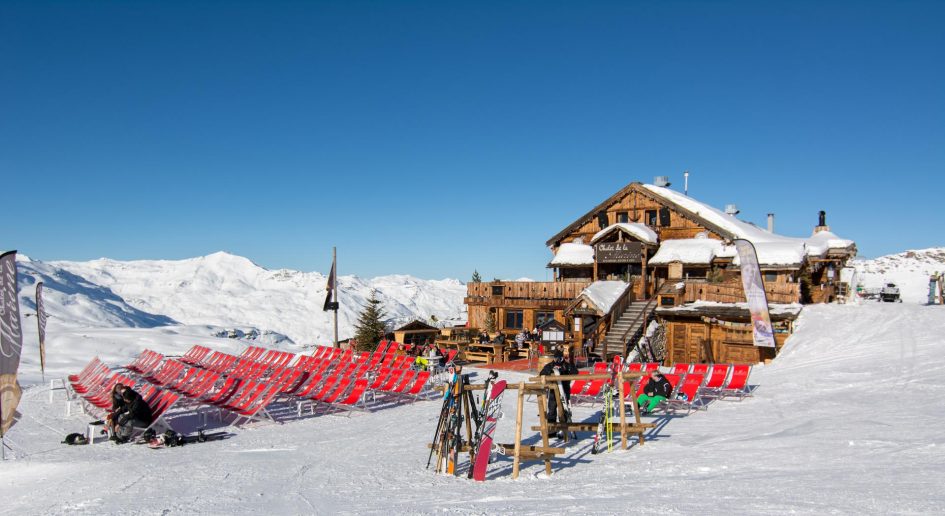 "Apart from March and April which often allow for long well-earned late lunches in T-shirts. Upon arrival at the restaurant I recommend (if possible) having a drink on the sunny terrace outside and ordering lunch before moving inside where you can take off your jacket, helmet, gloves…and really feast on your food."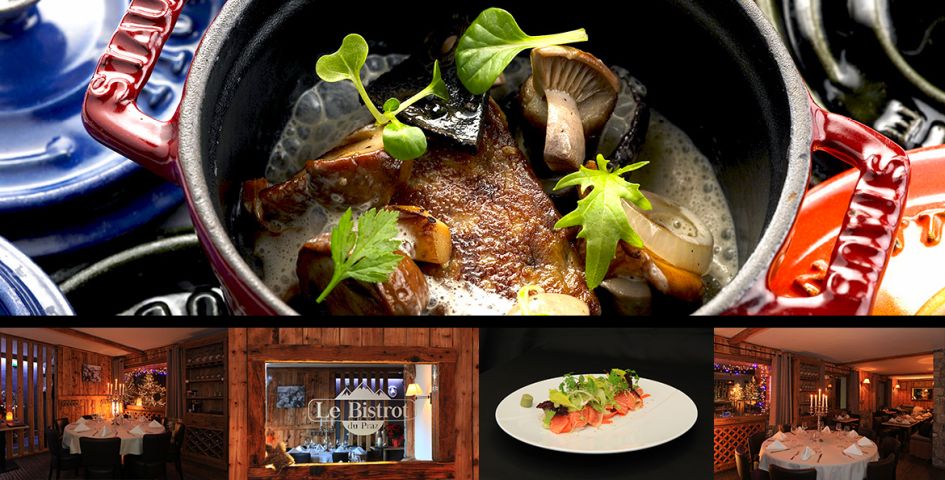 Between Ashley and myself we have been lucky enough dine at some of the finest mountain restaurants in the Three Valleys over the years. Ashley has given me a list of his personal recommendations that are a must visit on your luxury ski holiday in the Three Valleys.
Le Bel Air – A old classic of Courchevel which has resisted change, a warm welcome and good mountain food on the slopes of Courchevel Moriond.
La Cave des Creux – The youngest addition to the watering holes on the slopes of Courchevel, but one which has quickly built a solid reputation. Delicious food, friendly atmosphere and stunning views in a chic location.
Le Montagnard – Located in the beautiful village of Saint Martin de Belleville. Full of character and local recipes. The desserts are a must.
Lachenal – A well-kept secret, hidden in the heart of the village of Saint Martin de Belleville with a sun baked terrace.
Le Cèpe – Located 50m from the slopes of Méribel, Le Cèpe offers a semi-gastronomic refined cuisine.
Le Bouche à Oreille – High on the slopes overlooking the 3 Valleys, La Bouche à Oreille offers delicious roasts.
Fahrenheit 7 – A new concept boutique hotel and bistro serves delicious food with a good atmosphere and original décor. A brand new Fahrenheit 7 will open its doors in Courchevel Moriond in December 2017!
Le Chalet de la Marine – High standard for Val Thorens, offers great food and the dessert buffet demands attention!
If you would like to find out more information on these mountain restaurants or if you are looking to ski the Three Valleys and are looking for recommendations we will be more than happy to help just give us a call on +44 1202 203 653 or drop us an email.