Regular visitors to our website and readers of our blog will know that Courchevel is one of our most popular luxury resorts. But why? It's no mystery to us…
Overview
Situated at one end of the Trois Vallées, the world's largest lift-linked ski area in the world, Courchevel is known as one of (if not THE) most exclusive ski resorts around. In 1942 Laurent Chappis and Maurice Michaud, two Savoyard natives incarcerated at a prisoner of war camp in Austria, started drawing up plans for an interlinked ski area to be located in the meadows of Tovets in the valley of St Bon. Land was procured by the local government and work began on development of the local tourism and leisure industry, a stark contrast from the farming that the locals had known for many generations. For those in charge, the modernisation of the Savoie was through tourism which would bring pleasure and health to the young who had only known the struggles and shortages of war. Since then and through barriers both politically and logistically, the region has grown to be one of the most popular ski resorts in the world.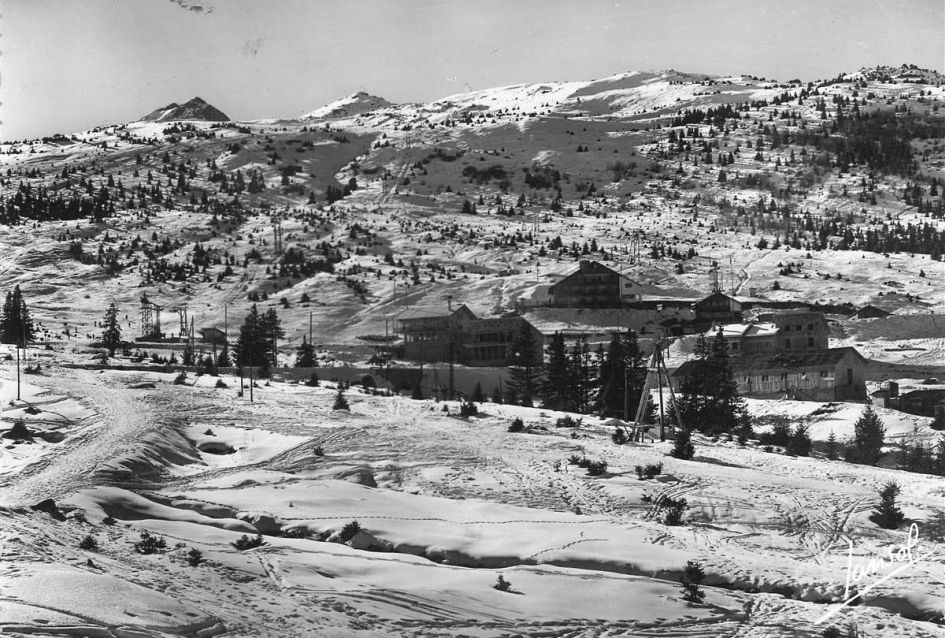 Made up of 4 villages – Courchevel Le Praz, Courchevel Village, Courchevel Moriond and Courchevel (previously known as 1300, 1500, 1650 and 1850 respectively) and originally conceived as "The People's Ski Resort", modern day Courchevel is known for its elegant exclusivity and flamboyant extravagance through its many luxurious properties and high-quality outlets. But of course one mustn't forget the skiing!
On the Pistes
Courchevel's slopes are classified as 19% green, 31% blue, 40% red and 10% black. Offering a total 150km of runs locally and extending even more when you include Meribel, Les Menuires and Val Thorens when you take out a Trois Vallees lift pass. A plethora of fast gondolas and chairlifts are on offer throughout the region.
For beginners, both Moriond and Courchevel have long and cruisy green runs to ease yourself in after learning the ropes on the nursery slopes.
Around 75% of the pistes in the Trois Vallees are blue or red, and the majority are carefully tended to every night by the piste groomers. If you want to make sure you're taking full advantage of their hard work then the groomed pistes are marked out on boards at the meeting departure points in both Moriond and Courchevel.
Black runs in Courchevel could be seen as fairly tame compared to some other French resorts, the challenge only increases slightly when they've been left to grow bumps! There are a huge range of couloirs above Courchevel to cater for those looking for some steep faces and wide open powder bowls. There are plenty of mountain guides available to hire out to show you the best places and maybe even find some fluffy white stuff before all the powder hounds hunt it down!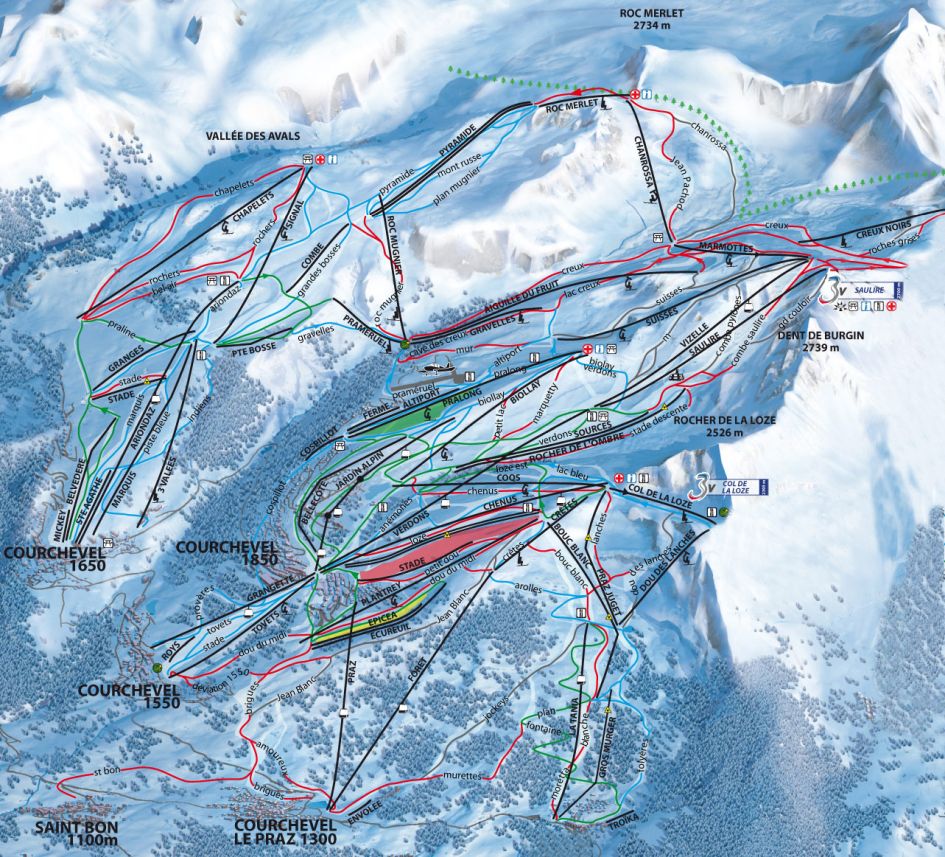 A local Courchevel six-day pass will set you back around €245 or alternatively a Trois Vallées pass will be around €290. For around €30 you can extend your Courchevel pass to a Trois Vallées pass for a day if you don't need the whole week.
Off the Snow
Due to the flamboyance of Courchevel that has built up over the years, the high street hosts an array of designer boutiques such as Dolce & Gabbana, Fendi, Gucci and Dior to name a few. Nestled amongst the high-end clothes stores are fine jewellery retailers such as Graff Diamonds, one of only 13 stores in Europe. Tiffany & Co have also set up shop in the resort as well as De Beers.
If you've got somewhat of a sweet tooth you may be very interested in Piste Noir Chocolaterie who work with only the finest chocolate products, their biggest being coco Criollo which is the rarest and most desired in the world.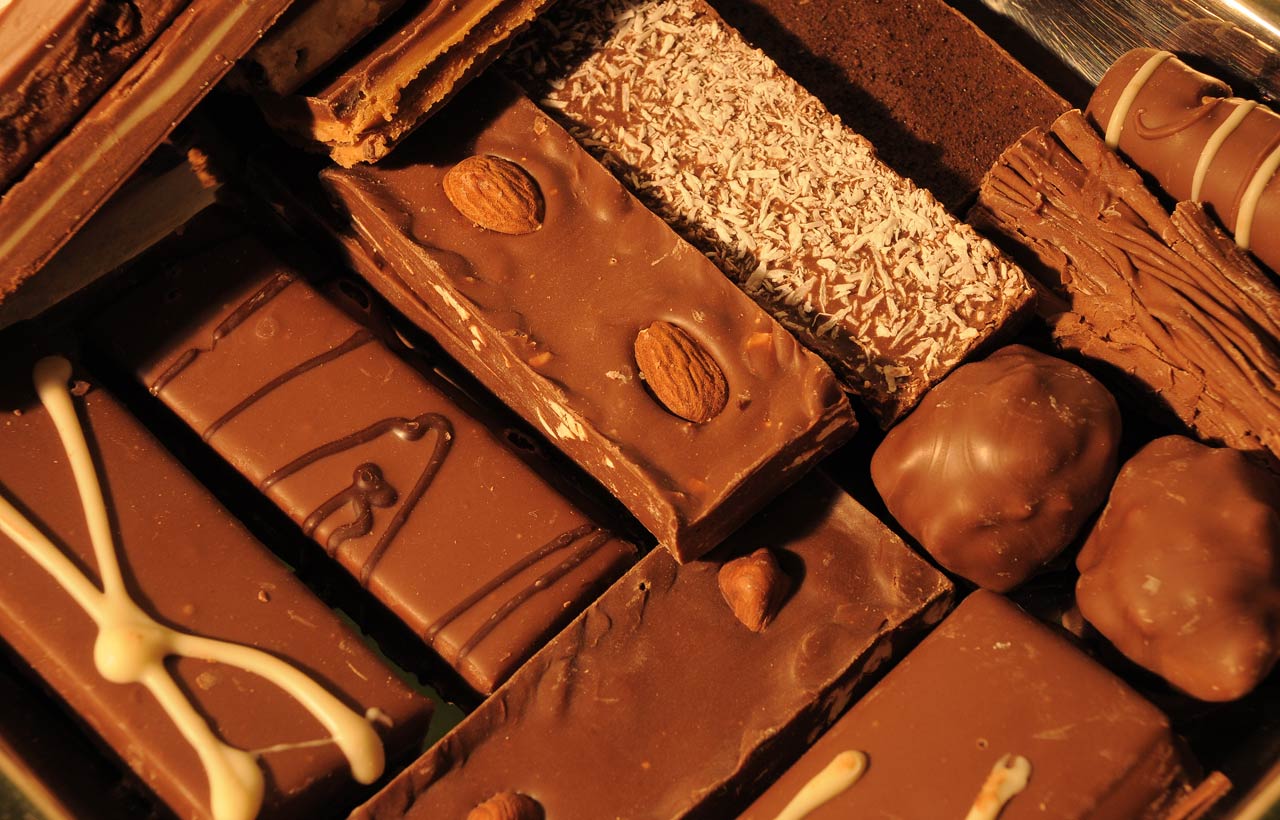 For those seeking cultural release, Daniel Besseiche has an art gallery in town which showcases some amazing contemporary artwork, some of which can even be seen on the piste during the winter. The Hall de Croisette in the centre of Courchevel has a changing programme of local exhibitions as well as a permanent collection of paintings, sculptures and art books.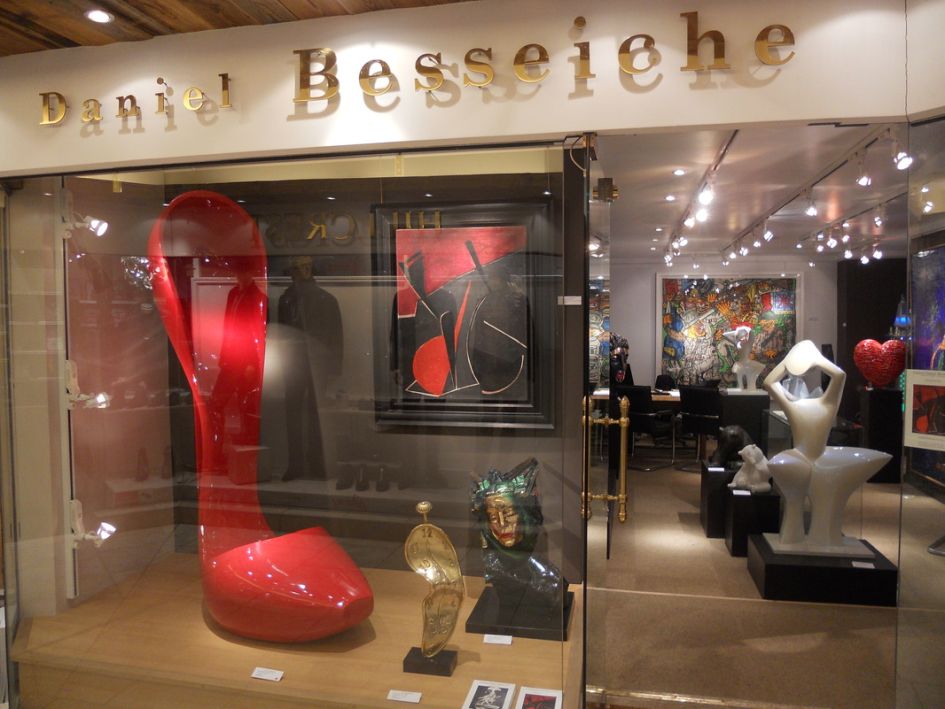 If you enjoy being looked after and pampered (let's face it who doesn't?) all of our luxury chalets in Courchevel have spa facilities. From relaxing in a sauna or hammam to swimming in a luxury pool alongside many different options for massage therapies. Soothe those aching muscles after a few days skiing or just treat yourself, after all you are on holiday! But with so many top end facilities in these luxury ski chalets, surely it's tremendously difficult to muster the motivation to leave the chalet?!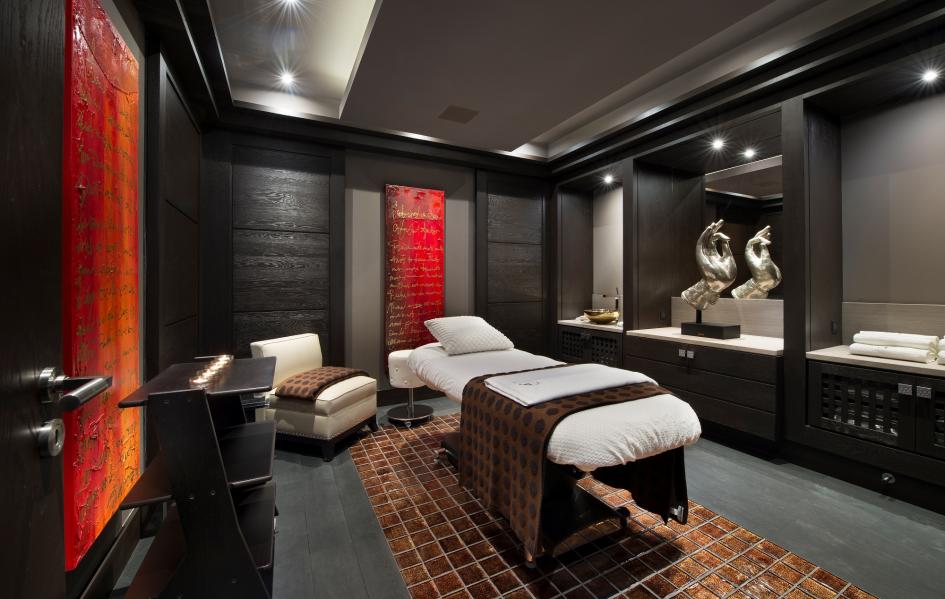 Where to Eat?
There are some simply astounding restaurants on offer in Courchevel, with 7 of them sharing a total of 11 Michelin stars. You can find out more in Mia's 'Top 5 Michelin Star Restaurants in Courchevel' blog here.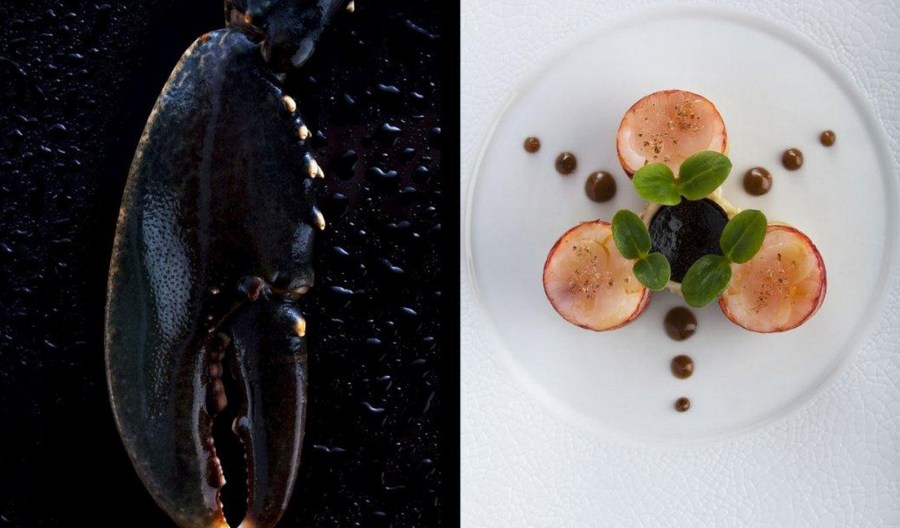 Rubbing Shoulders with Royalty
Courchevel's exclusive nature pulls in an incredible number of visitors every year, and naturally many of these are going to be big names. Past visitors include the likes of Roman Abramovich, the Beckham's, Will and Kate, Leonardo di Caprio, David Coulthard, Sir Elton John and Vladimir Putin….the list goes on. One day you might jump onto the next chairlift and who knows who you'll be sat next to?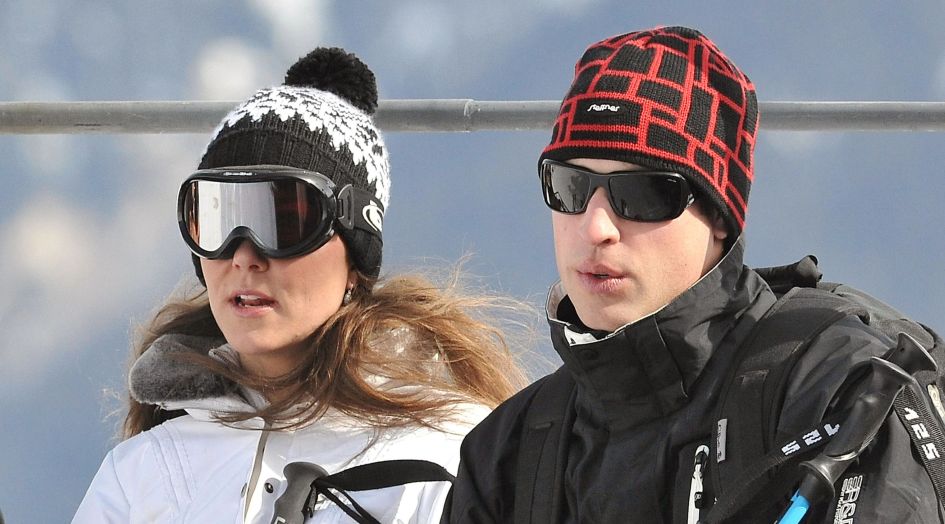 Never a resort to shy away from its sheer opulence, Courchevel hosts three of France's 6 star Palaces, Les Airelles and the Cheval Blanc both located in the Jardin Alpin area, and the latest addition to the Palace collection, Hotel Le K2, amongst many other 5 star properties. As the demand for luxury accommodation continues to thrive, investors in the resort are always seeking more land and property to develop new uber-chalets and hotels that push boundaries to a whole new level each new season.
You can be sure that you'll find plenty to keep you occupied come snow or shine in Courchevel, and its exclusivity and extravagance will keep drawing in clients from around the globe for years to come.
Courchevel Luxury Chalets
What better way to showcase just what Courchevel is all about than to show you our top 3 most luxurious chalets in Courchevel for the coming season……for now anyway!!
The most recognised and opulent chalet currently available to rent in resort. Sleeping 16 people, this chalet oozes uber-luxury. Ski in and out at the side of the Bellecote piste in the exclusive Hameau de Bellecote area of Courchevel 1850, Chalet Edelweiss is more than adequately equipped with its vast swimming pool, gymnasium, cinema room, and of course the obligatory nightclub so that guests can continue their party even once the Courchevel nightlife has subsided….just don't expect to be skiing to the best of your ability the following morning!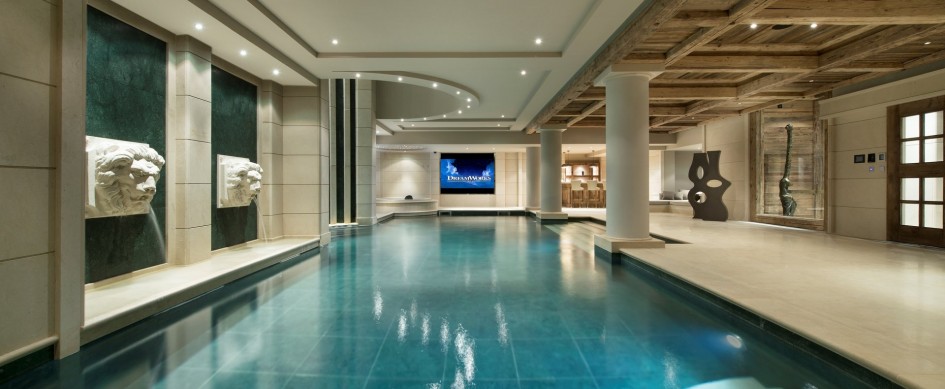 The sister chalet to the 6 star Palace hotel of Les Airelles. The chalet offers an impeccable level of service, with every whim catered to. Although not in a strict ski in and out location as you do have to cross the road, the chalet is ideally located just a short stroll into the centre of Courchevel, enabling guests the opportunity to make the very most of the resort. The chalet has a more rustic sophistication to it than many of the modernly styled chalets in resort. Simply beautiful. The master bedrooms with their own cosy fireplace will ensure a romantic retreat after a hard day's skiing.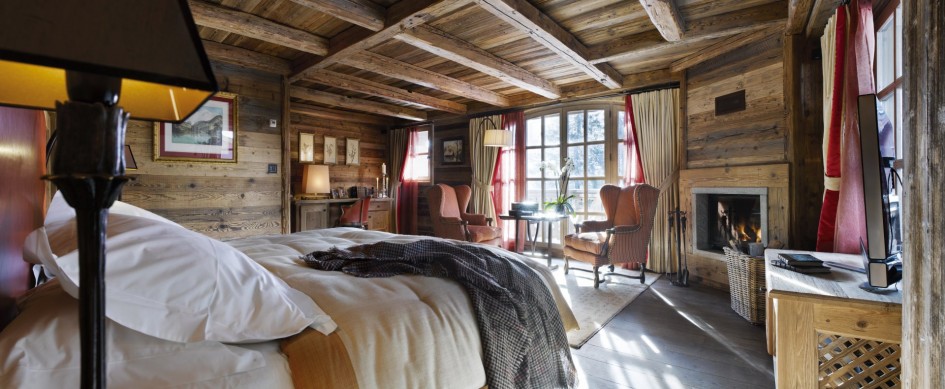 A new addition to the Ultimate Luxury Chalets portfolio for the 2016 season, Tahoe is sure to be a favourite of our clients. Neutral colour schemes combined with dark wooden beams give the chalet an air of distinction without being overly "in your face pretentious". The cinema room and the swimming pool are etched into the rock face, making a serene leisure and wellness environment at one with the mountains.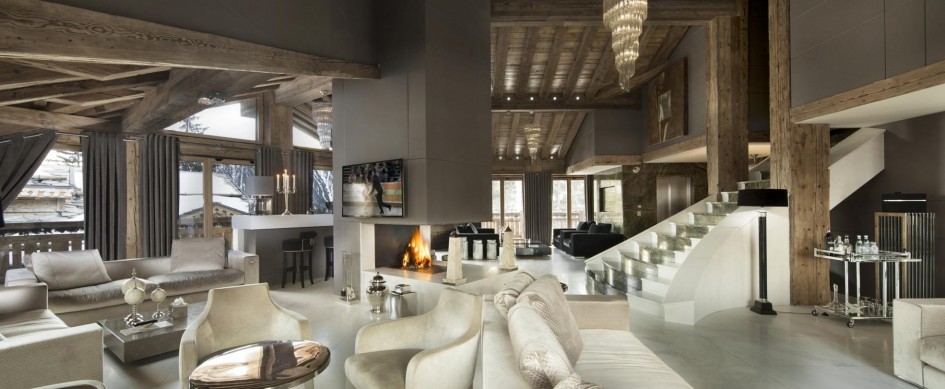 To discuss your plans to visit any of our Courchevel Luxury Chalets, please call and speak with one of our specialists on +44 (0)1202 203653.