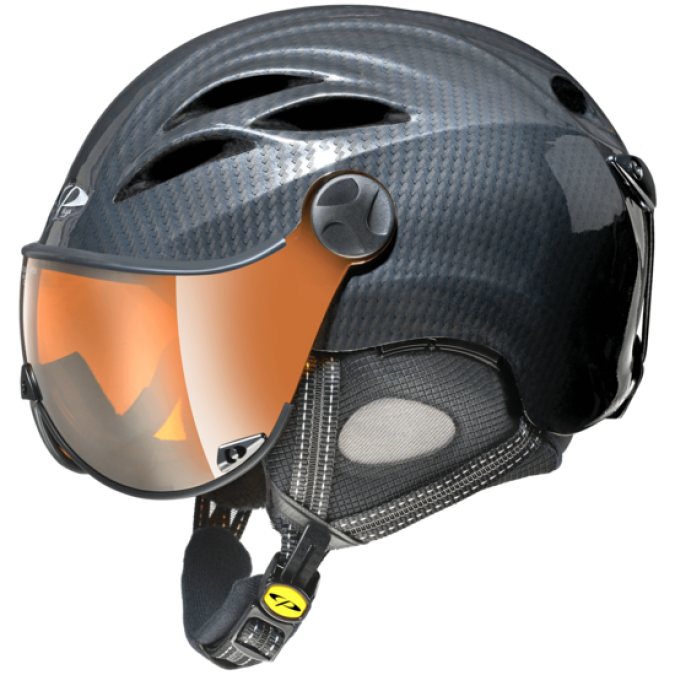 For more than 10 years CP has been developing winter sport helmets for the discerning skier. The Swiss Helmet Brand places top priority on outstanding process technology know how and the highly skilled practice of processing both Carbon and poly-carbonate into what will clearly be the product of the future in this field – The All In One Helmet.
The All In One Helmet offers amazing advantages by greatly improving protection for the eyes and face during falls and impacts, as well as allowing eyeglasses to be worn comfortably underneath the visor. CP Ski Helmets are designed to be adaptable to any situation the mountains can throw at you, with interchangeable visors that allow for differing conditions, an easy to change visor means you're always prepared.
We caught up with the head of UK distribution Richard Cabburn to ask what makes this product stand out so much.
Good afternoon Richard. What do you consider to be the USP's of CP Ski Helmets and why they are turning so many heads?
"Whilst all helmets have to comply to certain safety standards, CP make more than just a standard helmet and focus all their attention on providing winter sports enthusiasts with safety and protection against injury sustained on the piste from falling or crashing. CP doesn't make any compromises in this respect. Things simply don't get much better. In addition to the safety elements, the comfort and wear-ability leads to great peripheral vision and an excellent fit that keeps even the fine powder snow out."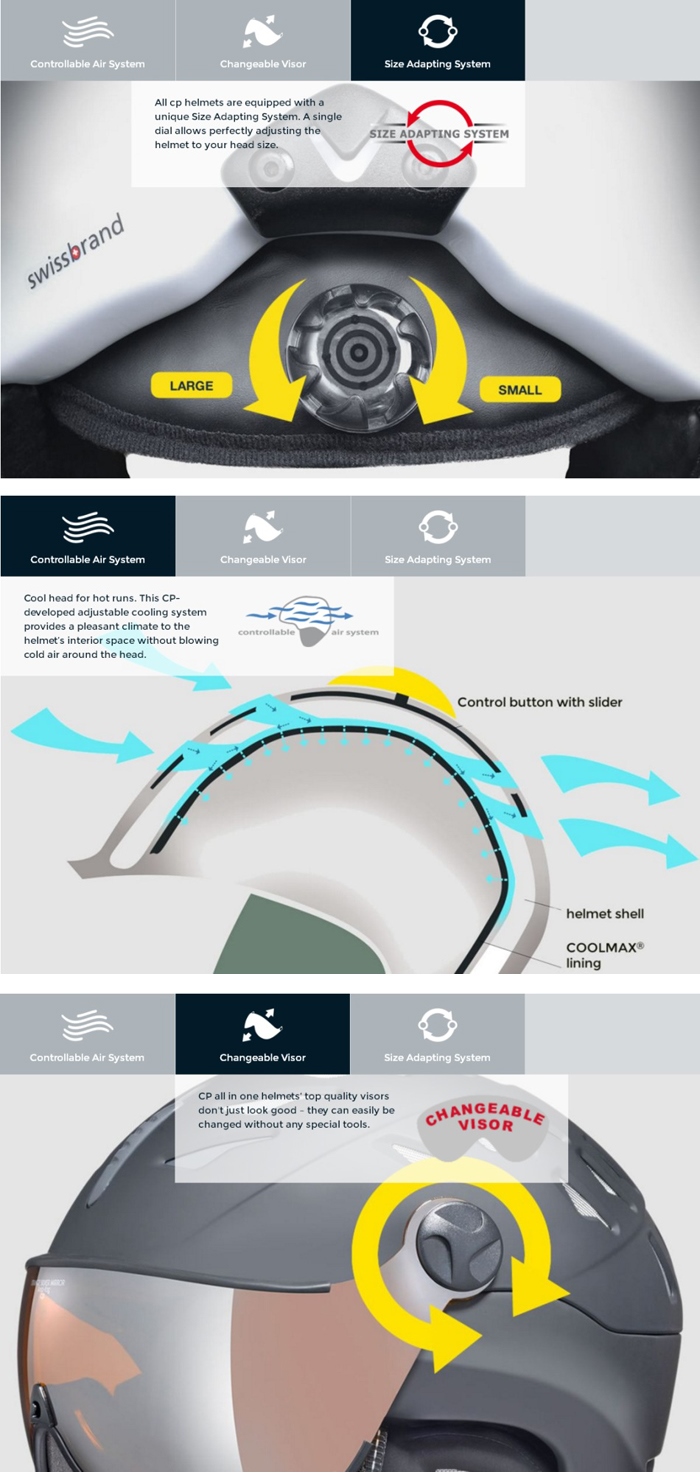 What different types of ski helmet do CP provide for their consumers?
"The range is made up of 3 main helmets and a specially designed helmet for the juniors. The base helmet for adults is the CURAKO – combining style design and CP's well known high standard of comfort.
Then comes the CUMA – CP's latest all in one helmet which is an enticing and non compromising style. Its elegant exterior hides a state of the art sophisticated ventilation system and is made from highly functional materials that provide a perfect combination of breath-ability and water and wind resistance.
The Top range is the CAMURAI – quite simply CP's most classic all in one helmet, continually developed from our very first visor helmet until we arrived at today's gold standard version with its great shape and technical features.
What sizes of helmet do CP provide and do they come fitted with different features in each size?
"All helmets are available in sizes 53 to 62 and feature: Controllable air system, size adapting system, removable earpads and changeable visor!"

What products do CP Ski Helmets provide for the younger generation of skiers and snowboarders out there?
"For the younger skiers and snowboarders CP's excellent helmet for the juniors is the CAMULINO. The Camulino is the all in one helmet for your youngsters. Safety always comes first, especially for kids. The Camulino keeps your kids safe and gives you less to worry about. Out-of-place and lost ski goggles are a thing of the past. These helmets come in sizes 49-55.
What makes people want to buy a CP Ski Helmet?
"There are many Ski Helmets on the market at varying price points. We would say buy the best that you can, think with your head and save your brain! Safety first, but as helmets become more accepted then so there also grows the demand for different styles as it also becomes a fashion item, in fact a fashion statement. CP deliver with a superb colour range and special articles including carbon versions and even Swarovski crystals.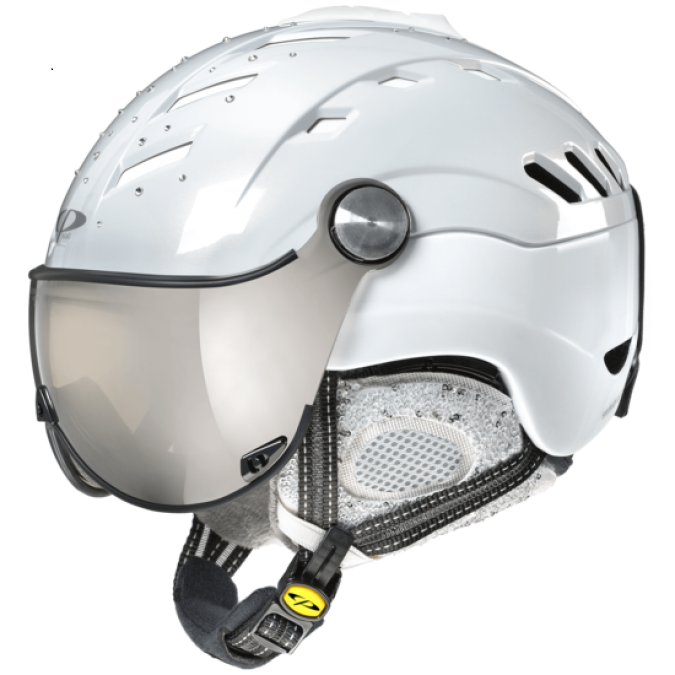 Where can people pick up a CP Helmet from in the UK?
"They are new to the UK this year, you can buy online from Ski Helmets UK, CP's own UK distributorship, just visit www.ski-helmets.co.uk or you can contact us on +44 (0)1363 773709.
Make sure to visit the above website for a range of CP Ski Helmets products. We would like to thank Richard for his time and interview, if you would like further information on CP Ski Helmets then make sure to drop us an email or get in touch via +44 (0) 1202 203653.