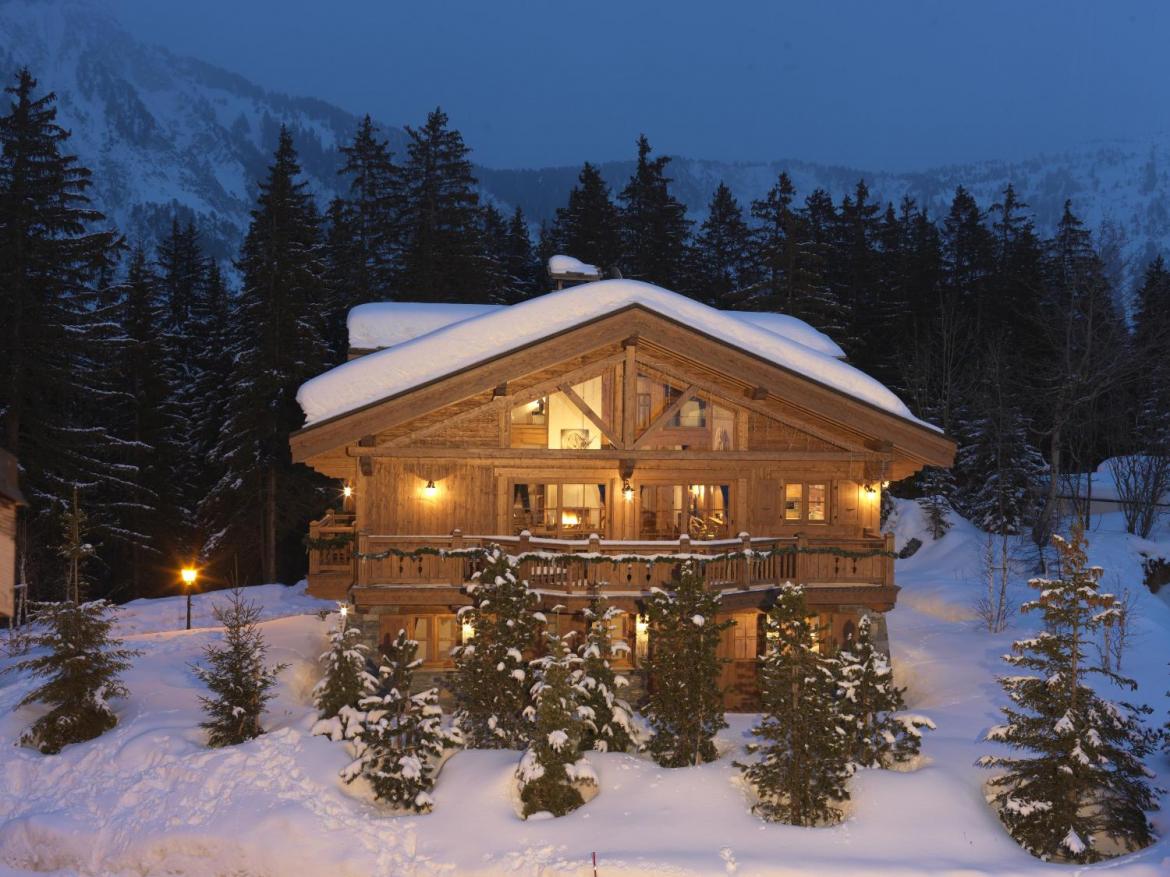 Chalet Blanchot in Courchevel Le Belvedere, a small ski in and out hamlet just above Courchevel 1650, is one of the most charming luxury chalets in the Ultimate Luxury Chalets portfolio. It's been a favourite of our clients for a number of seasons, always dedicated to providing exceptional service and gastro-style chalet cuisine. We talk to Nicola Busca, an instructor working with ESF Courchevel Moriond, and he gives us an insight into a day in the life of a ski instructor…..
Before last Christmas break, I had never visited the Chalet Blanchot. As a ski instructor for the ESF Courchevel Moriond (better known as Courchevel 1650), I had previously worked with other chalets and luxury hotels in the resort, but the wood and stone chalet that lies in one of the nicest corner of Courche (Le Belvédère) remained an unexplored terrain for me.
And on my first day there was a last minute call from the ski school. "Nico!", Faustine – one of the secretaries – told me with a bit of stress in her voice. "We need an instructor at the Blanchot, you have to get the Belvédère drag lift and then to the Granges. It's easy to find: it's just in the front of Granges' téléski. You need to go now!"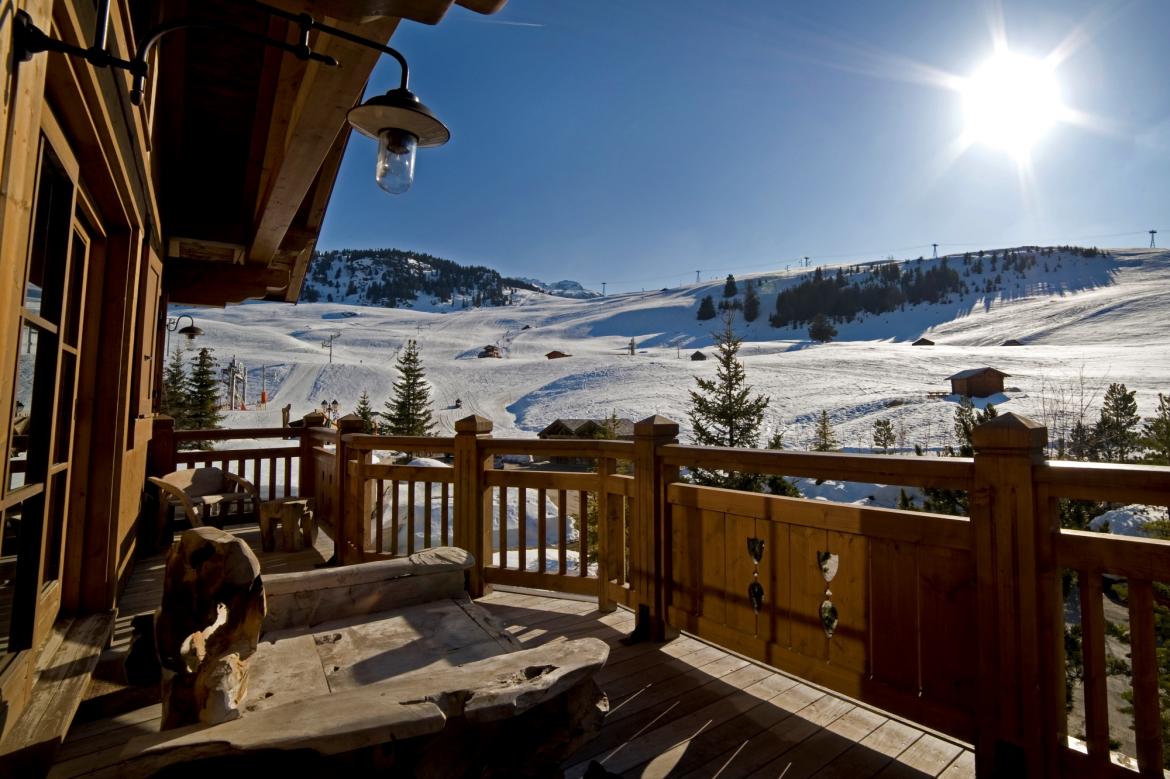 At the drop of a hat I put my boots and helmet on and grabbed my skis heading to the front de neige and the Belvédère. On the draglift I started Googling the Chalet Blanchot on my phone in order to be sure which one it really was. I didn't want to lose time and be late the first day of the week; that wouldn't be nice even for a last minute call. Nevertheless, despite checking on a couple of travel agencies' websites with photos of the Blanchot, and double checking on-site, I was still not sure of the exact location. I decided to ask for information at the draglift.
"We are very sorry, we don't know which one it is. We don't really have time to hang out at the chalets, you know", a young lady in her 30's with a note of classic French cynicism answered me as she kept shovelling the entrance of Granges' téléski. I decided to walk down the road and rely on the "old way": looking around and knocking on the door.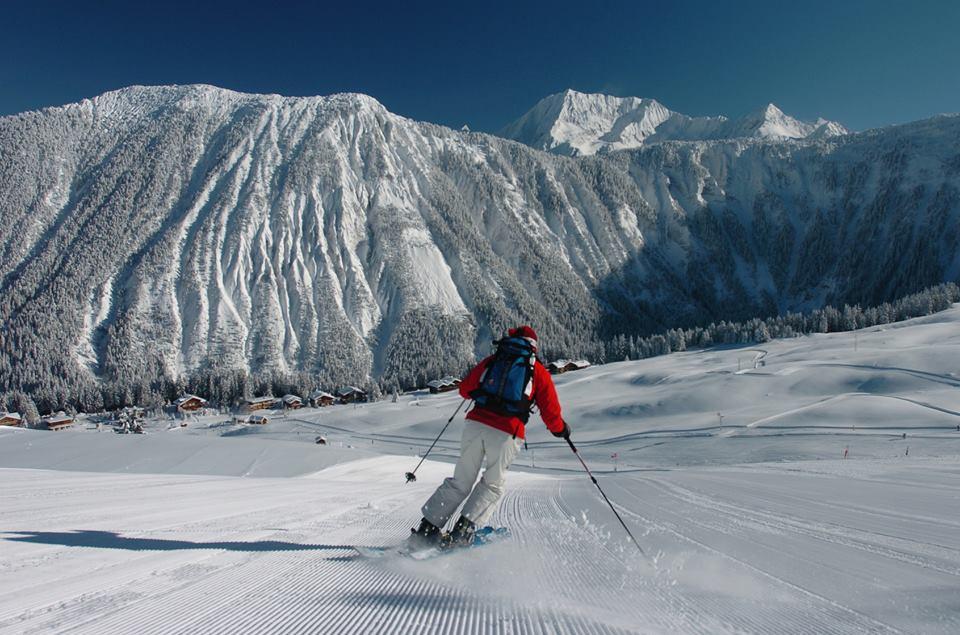 As Faustine had told me earlier, the Chalet Blanchot was really easy to find: I immediately recognised the decorative wood banding of the balcony and the large carved brackets that distinguish the façade. I didn't even have to knock at door: Valéry – the Blanchot's cleaning lady – immediately saw me through the window and opened the door before I even had time to raise my fist. "Nicola! You're on time, that's good!".
The ski room of the Chalet Blanchot – where I was supposed to meet my three little athletes – is located in the basement, right next to the sauna and spa area. It is warm and welcoming, and like most other chalets, it has its own boot-warmer where my little athletes' ski boots were drying from the day before. I prepared them in front of the benches and tried to match them with the little helmets and gloves I found in the room (with a little luck and magic, I was actually able to pair them all!).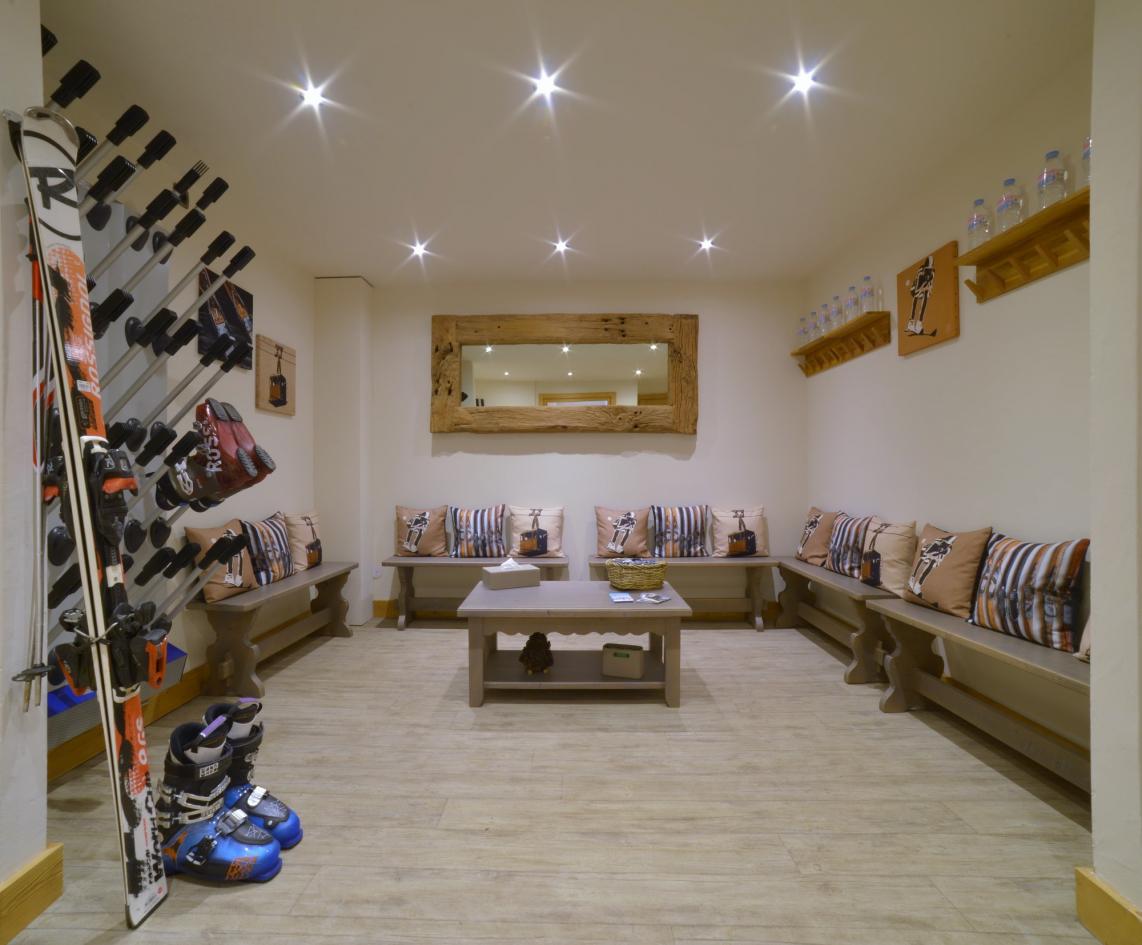 I heard the sound of ski pants scraping down the stairs. They were coming. Three little Russian blonde children: two twins (a boy and a girl aged 7), and their older sister (9). They were shy, but their blue eyes were easy to conquer. I kneeled down to put myself at their level and tried to give them more confidence.
"Privet! Minja zavut Nikolay. A vas?", I asked with my beginner's skills in Russian language. Probably thanks to my strange accent, or because I looked funny – or simply because I was able to get their confidence – they smiled back and told me their names.
"They also understand Italian", their mom told me, "You can try to talk to them in your own language if you like, they will love it". She also added that "The children have to come back for lunch at 12:30, have some rest and ski some more in the afternoon. You can have lunch here too, today we will prepare Borsch!". As outside the temperature was already quite cold and the fresh snow had finally made the scenery winter-like, I was already looking forward to the warm soup.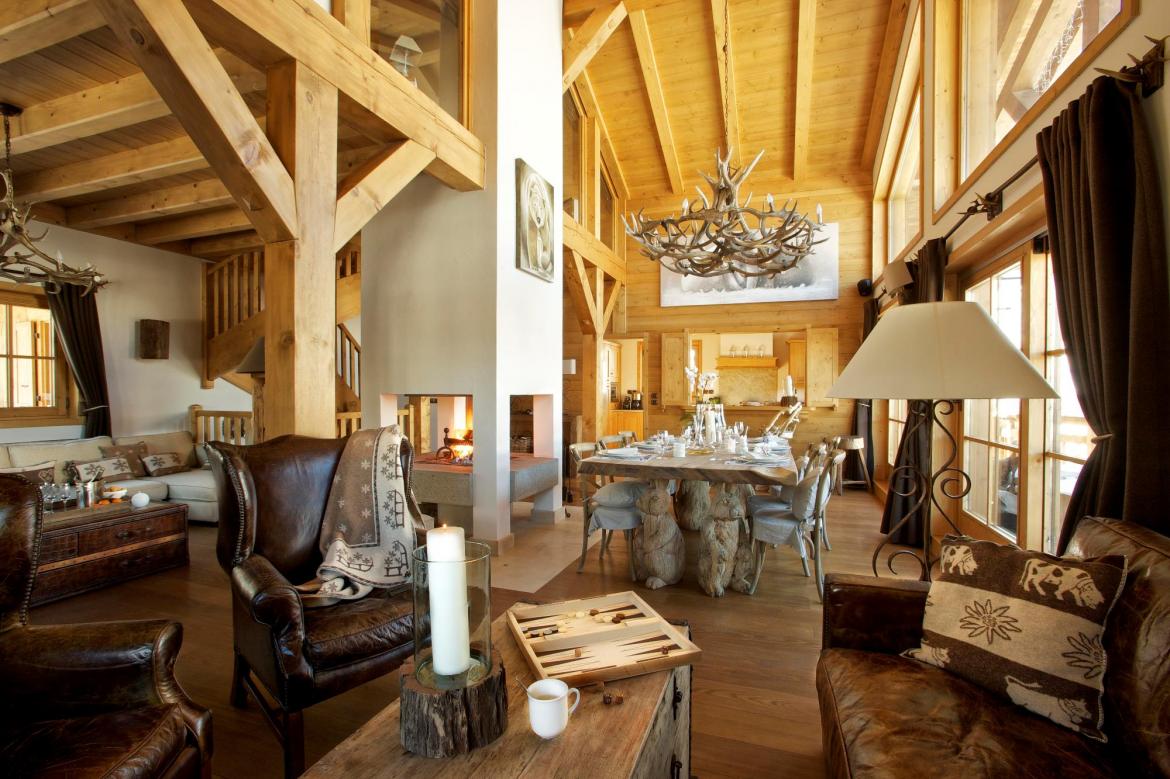 I picked up the skis on my shoulders and led the little group out. The Portetta's taxi (Portetta is the hotel that owns, the chalet Blanchot and it's neighbouring sisters Chalet Marmotte and Chalet Chamois) was waiting for us outside the chalet and drove us to the little track that leads to Moriond's front de neige. The snow was still fresh on the streets, and walking there with the ski boots on would have been trickier for my Russian skiers' little legs.
We put the skis on and started to find our way towards Courchevel Moriond. Despite the fact that they had not skied for a whole year their level was amazing and their smiles were getting wider and wider at each turn. I knew it was just the beginning of a wonderful week…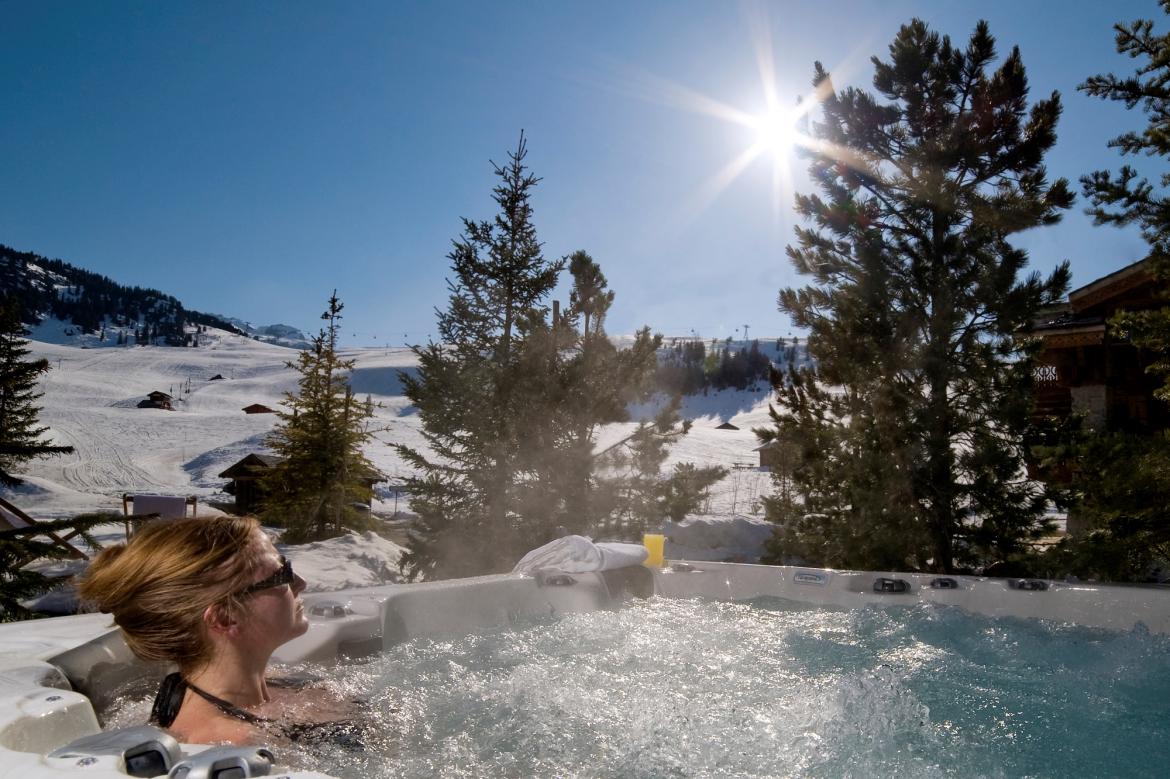 To book Chalet Blanchot in Courchevel, don't hesitate to call +44 1202 203653 or email us to discuss further. Prices and availability released for 2016/17 season!