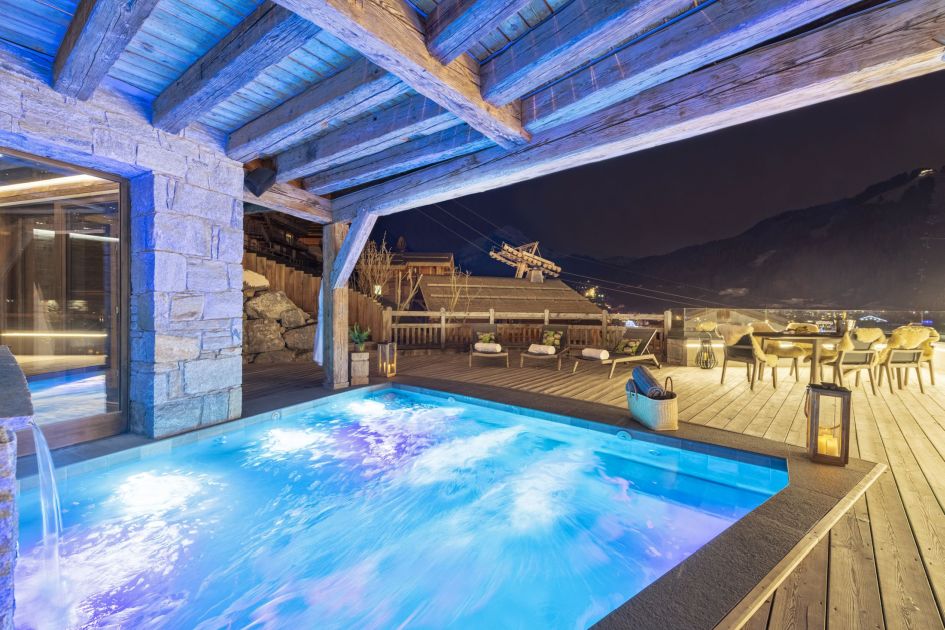 It's hard not to love
luxury chalets with hot tubs.
Soothing your aching muscles after a long day while enjoying a postcard worthy view is easily the perfect way to unwind. A defining feature of luxury chalets is their impressive wellness facilities and, with the crème de la crème here at Ultimate Luxury Chalets, the hot tubs are a near unbeatable spa experience. The following are not just any ordinary hot tubs...can a hot tub even be ordinary? These...