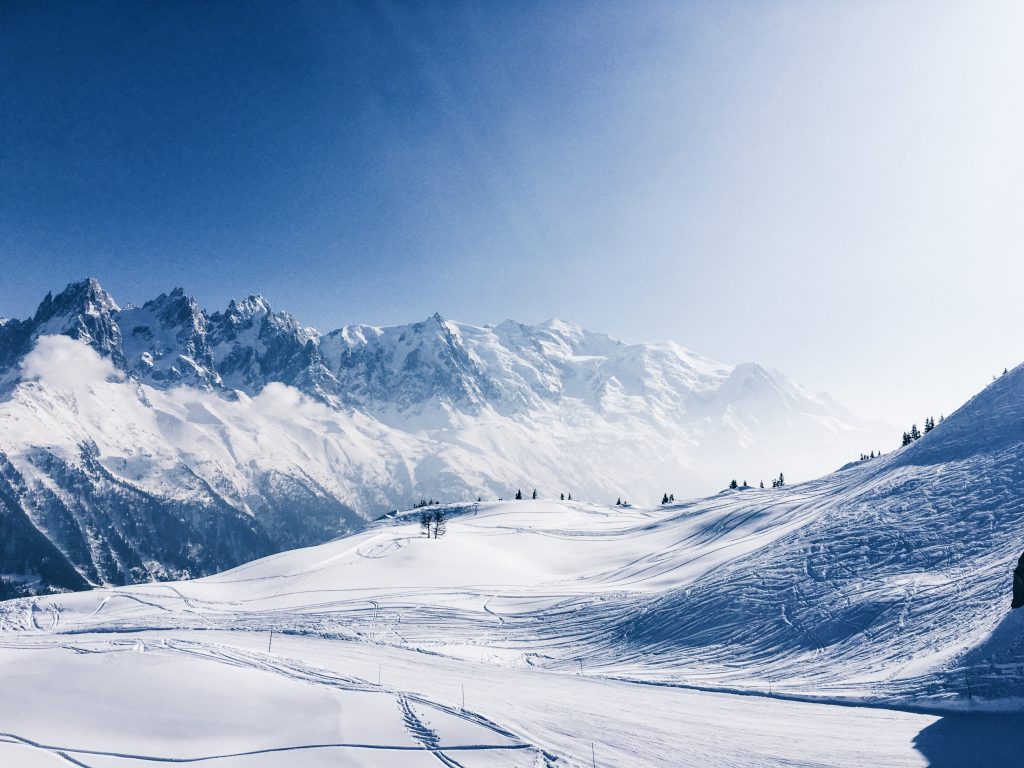 Chamonix, a beautiful mountain town located in the Haute-Savoie area in the Rhône-Alpes region in south-eastern France. Steeped in history being the oldest resort in France and the host of the first ever Winter Olympic games in 1924, it is situated on the foothills of the largest mountain in Europe; Mont Blanc.
The town itself is more than just a mountain resort, being the 4th largest commune in mainland France, it attracts skiers from around the world to challenge themselves against the elements with some of the most demanding terrain to maneuver in Europe, but don't let this put you off, there is more to Chamonix than adrenalin junkies searching for their latest challenge. With an entire Valley accessible to you, there is something for everyone to enjoy, but you will need to know before heading out where to go to optimize your time on the snow as efficiently as possible.
The Common Misconception
If you're heading out to enjoy this beautiful valley and you've heard that all the skiing is for intermediate to advanced riders, you'd be wrong. Families or beginners should head down to Les Houches. Located 20 minutes down the road from Chamonix it is easily accessible and is the best place in the valley to enjoy with young ones.
Once you arrive you access the slopes via the TPH Bellevue or the TC Prarion lifts, this is the lowest area in the valley so you will need to visit during February/March to get the best conditions. On arrival at the top there is over 55km of blue and red smoothly groomed pistes and amazing panoramas of the valley and Mont Blanc itself. Ski schools are located at the bottom of both lifts for young children to participate in whilst you soak up the magical atmosphere Les Houches has to offer.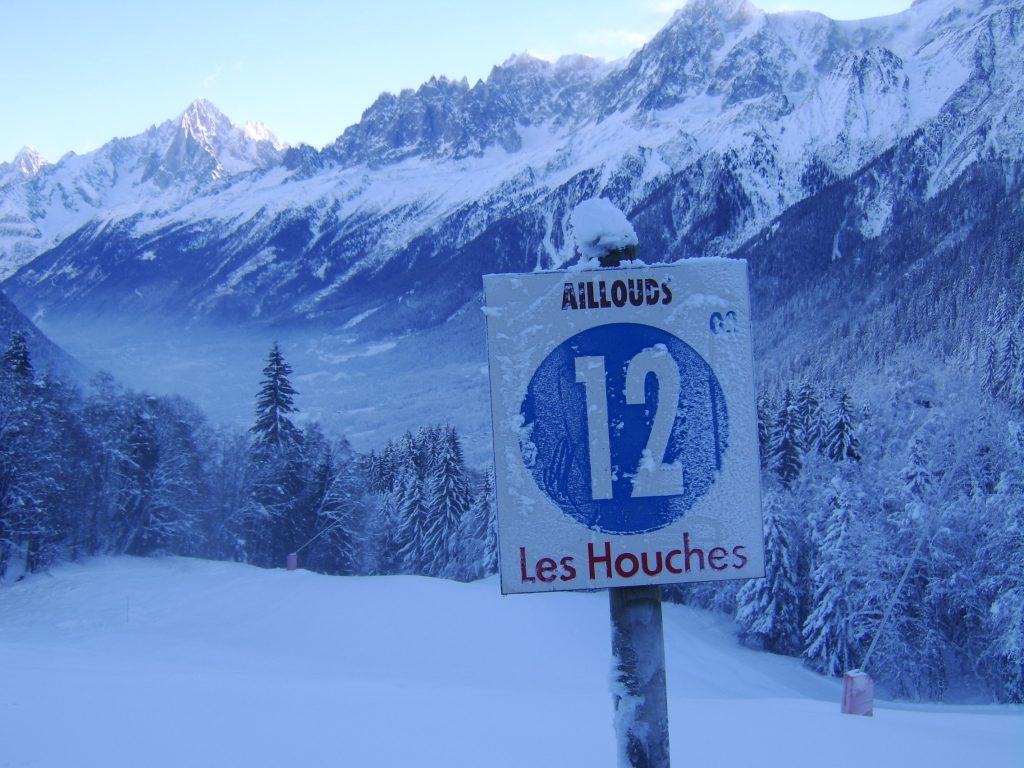 Intermediates Look no Further
If you're heading to Chamonix and you're an intermediate to advanced skier, then the valley becomes a playground with a plethora of areas suited to raising your heartbeat. The easiest area to access from the town is Brévent-Flégère, suitably located in the centre of the Chamonix Valley and either a 20 minute walk from the town centre or a 5-10 minute drive depending on where you hop on.
The area is serviced by modern lifts and once you get to the top of the Plan Praz, you will need to take a moment; on a clear day you have unspoilt views of Mont Blanc's summit and the entire Chamonix Valley. The runs all have a steeper gradient to challenge yourself as well as a mixture of some great rollers to pop off whilst on the piste as well as some fantastic backcountry to challenge the more adventurous.
Adrenaline Addicts

Now for the moment extreme skiers have been waiting for, the Valleé Blanche. This is 20km of unchartered glacier and one of the toughest runs there is! Be advised you will need a guide to for this magnificent piece of skiing with guides doing group packages from €95pp and €360-€390 for private guide packages (Source evolution2-chamonix.com).
The Vallee Blanche can be accessed by the Aiguille Du Midi cable car, which holds the record for largest vertical ascent with a staggering climb from 1,035m to 3,842m at the lifts peak. To access the glacier you will need to traverse a terrifying decent onto the start of this incredible off-piste adventure which takes you through the searing peaks of the Chamonix valley for a truly life changing experience.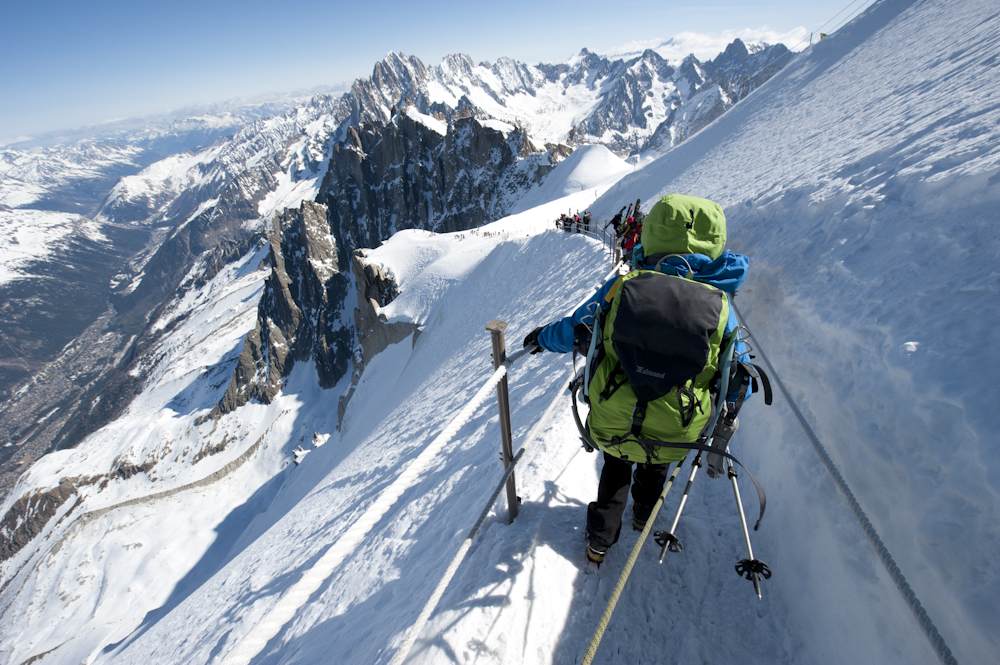 What to See

When visiting Chamonix you cannot leave without making the most of the incredible scenery, no more so than the Mer De Glace glacier, translated to English as the Sea of Ice. This awe-inspiring piece of nature is 7km long and 200 metres deep. The train departs central Chamonix and traverses up the Aiguilles De Chamonix to an altitude of 1,913m. From here you can trek down to the outstandingly beautiful ice caves within the Mer De Glace. This cave or grotto has been man made and dug out each year as the glacier moves an astonishing 70m annually. The movement of the ice interestingly depicted on the steps on the way down to the caves so that you can comprehend the change in distance from one year to the next.
Bars About Town

Now for the after ski or as one would say in France Aprés Ski, once you have tired your legs out from a glorious day on the slopes you will be looking for your next stop to grab some refreshments and take in what this beautiful historic town has to offer.
La Terrasse offers an ideal blend of an atmospheric bar whilst remaining family friendly in the afternoon. This bar also offers the perfect perspective of the magnificent Mont Blanc Massif's summit.
La Terrasse is located in the centre of town next to the River Arve, and provides an ideal location to either warm up for the evening's activities or grab a relaxing pint or three before getting out of your gear in your chalet. This is a beautiful historic pink building so you can't miss it.
(Top Tip is to grab a seat on the first floor balcony, this is a suntrap and the view cannot be beaten).
If you want to be situated in a location that is only a stones throw away from the hub of the towns' après then make sure to check out Elevation 1904. This offers a great mix of atmosphere with live music & DJ's performing here throughout the season. It is also perfectly positioned next to the largest après spot in town Chambre Neuf.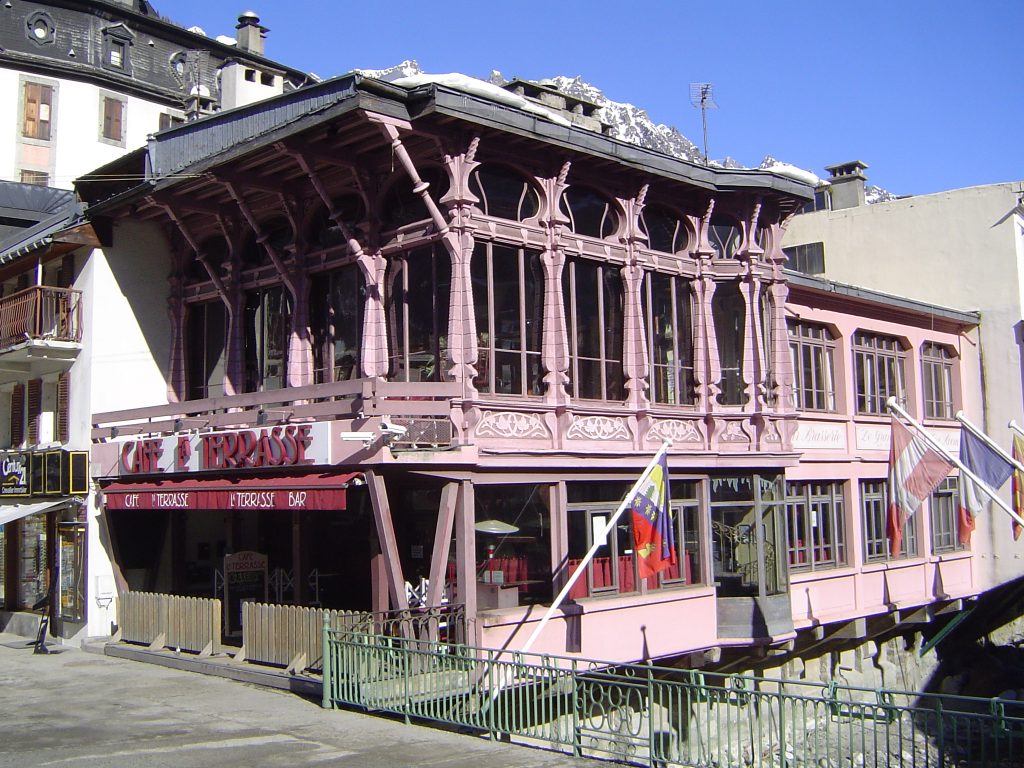 Après Ski

If you're an après lover looking for some fun, then Chamonix offers some magnificent venues to visit and if you're in town for a short stay, you will need to visit Chambre Neuf. This bar gets completely packed out, so make sure that you get there early for a good spot as the queue can grow to tremendous lengths outside during peak season. Once inside you will find an amazing variety of cocktails on offer, reasonably priced jugs of beer and a whole variety of people. Tourists to extreme skiers to seasonairres and Scandinavians visit to soak up the atmosphere provided by the incredibly talented house band playing a long list of classics.
This magical valley has plenty to offer everyone and is a must for ski enthusiasts of all standards. If you are planning a visit make sure to go to chamonet.com for details on everything Chamonix from timetables, snow reports, transfers and more. Keep up to date on our social media by following us @UltimateChalets for the crème de la crème of luxury chalets.
Planning on going to Chamonix soon? Make sure you get in touch and enquire about our Ultimate Luxury properties in the valley, Chalet Des Drus, Chalet Cragganmore & Chalet Dalmore by calling the office on +44 (0) 1202 203653 or giving us an email.