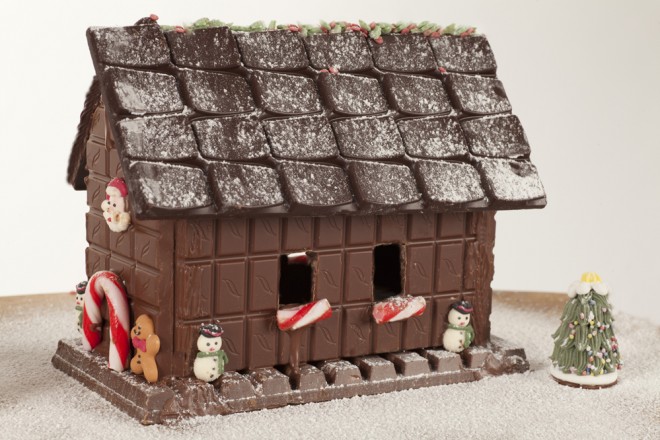 There are many different types and designs of luxury ski chalets, one of my favourites has to be chocolate box chalets. The term chocolate box is of something excessively decorative or sentimental. The phrase came about from old chocolate boxes which used to have traditional and idealistic images on the packaging. So, which Luxury Chalets in Europe would be the most fitting for the front of a box of chocolates?
Chalet 1597, Lech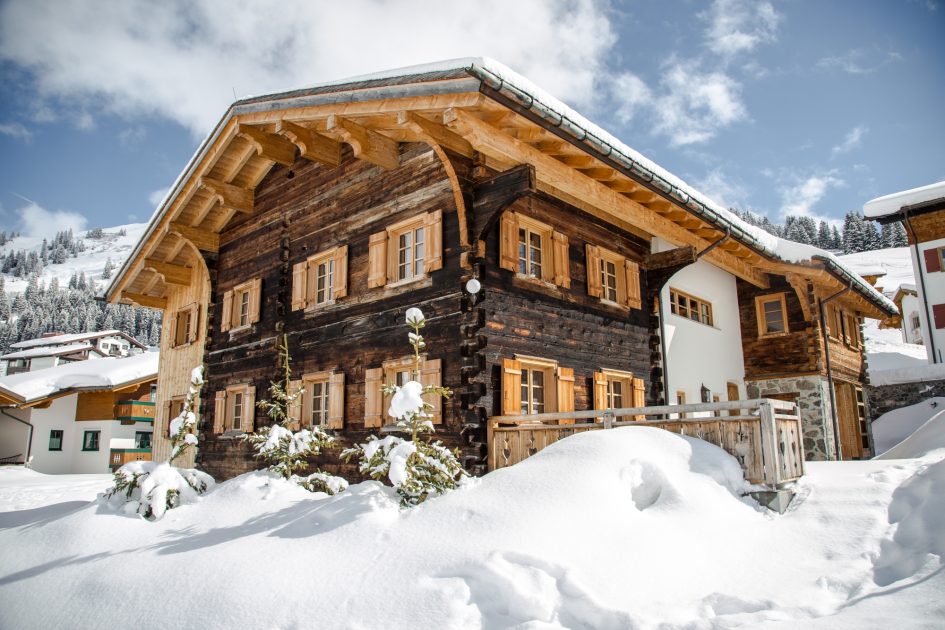 I'm sat down in my favourite chair. The fire is roaring. We've just had a hearty roast dinner and my Nan passes me the chocolate box. Normally I dive in and head straight for the toffees. The sight of the Chalet 1597 may be the gatekeeper between me and my beloved tooth demolisher. The Chalet 1597 has the charm and wow factor befitting the front of any chocolate box.
The Chalet 1597 takes its name from the year it was originally built. It has been lovingly renovated and refurbished to create a very unique, traditional alpine chalet which maintains many of the original features. Modern fabrics and furnishings blend with traditional wooden ceilings and unique antique pieces. Externally, the weathered wood, window shutters and exposed stonework give the chalet an inviting and picturesque look which would make even a box of supermarket "Smart Price" chocolates look appealing. This has to be one of the most traditional ski chalets in Lech. It has to be a truffle. Rough on the outside, with a beautiful smooth interior.
Chalet Ma Datcha, Megeve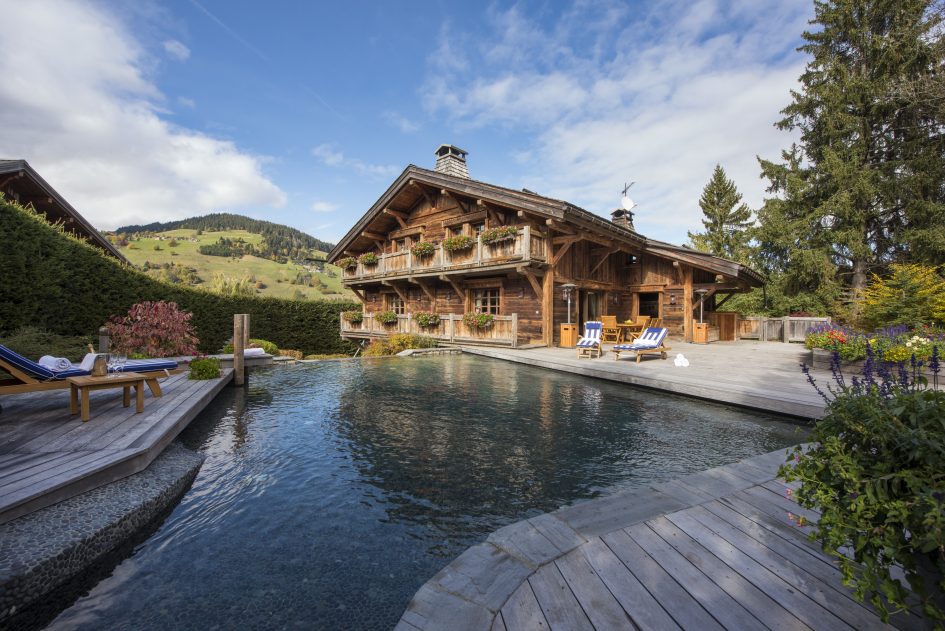 Where do I start with the Chalet Ma Datcha? This image isn't just befitting of a chocolate box, it is the epiphany of Chocolate box. With the large outdoor infinity swimming pool in the foreground and wooden alpine home in the background, the scene has been well and truly set. As far as traditional French ski chalets go, they tend to be refined to particular resorts, Megeve is well and truly one of those resorts. As a year round resort, Megeve is as popular in the summer as it is in the winter. With rolling mountain meadows becoming long sweeping ski slopes in the winter, the resort really does fit the chocolate box scene.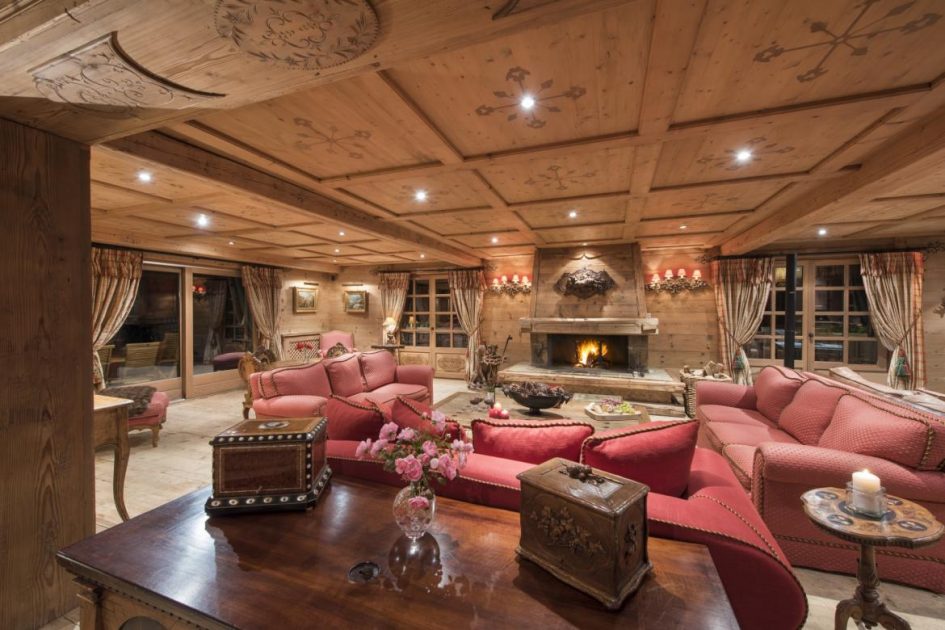 Chalet Ma Datcha is as much a chocolate box chalet on the inside as it looks from the outside. Traditional furnishings combined with bare wood give an incredibly homely feel to even the most discerning of guests. A caramel barell of a chalet, traditional to the core.
Chalet Jasmine, Verbier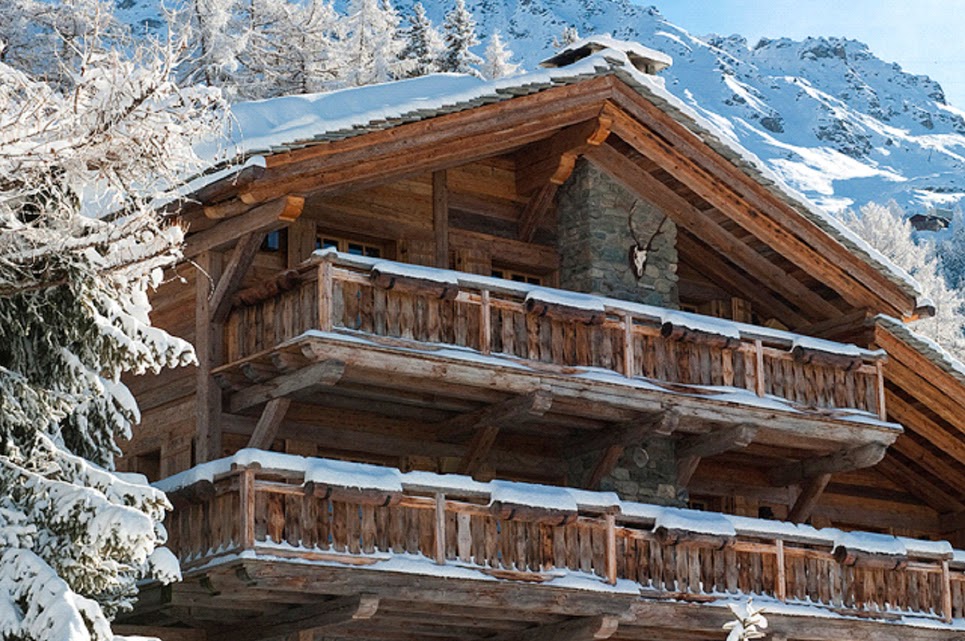 Homely, Grand and Inviting. The Chalet Jasmine is a luxury ski chalet in Verbier which perfectly blends a traditional and dated exterior with modern tones and an atmospheric interior. The large open fireplace is the focal point of the spacious living room, with full length doors opening to the wraparound balcony outside, you can step from the modern homely interior into the fresh mountain air where you can enjoy beautiful mountain vistas. The local craftsmanship is on show, with beautifully crafted ceilings and intricately designed and carved doors all all fits perfectly, not just in this beautiful chalet but also on the front of your finest chocolate box.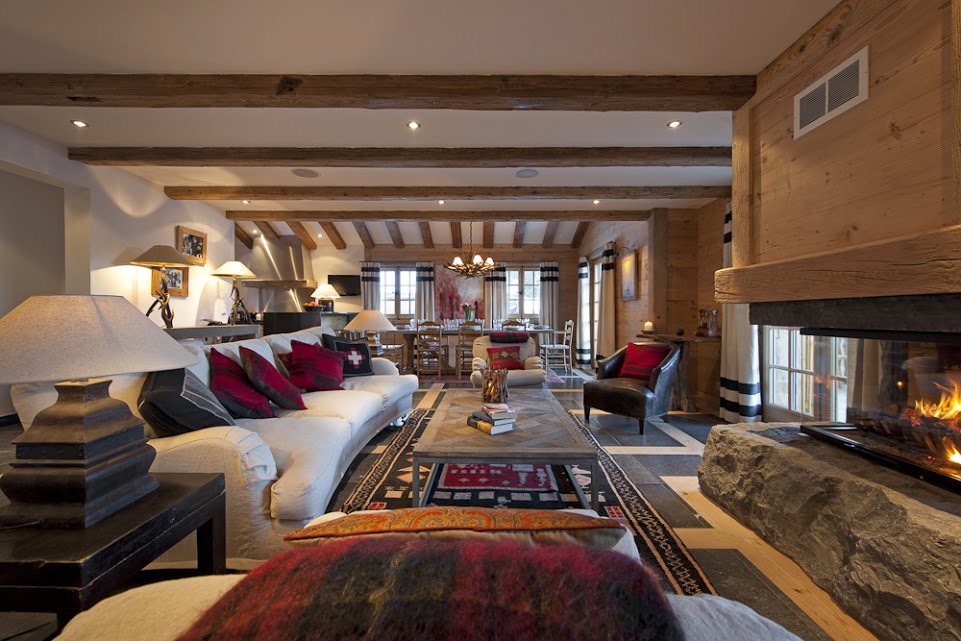 Luxury ski chalets in Verbier are in abundance but few can compete to the Chalet Jasmine in terms of its chocolate box appeal. The way the exterior and interior flow so nicely between tradition and homely make this chalet comparable to a smooth white chocolate fudge.
Ferme de Moudon, Les Gets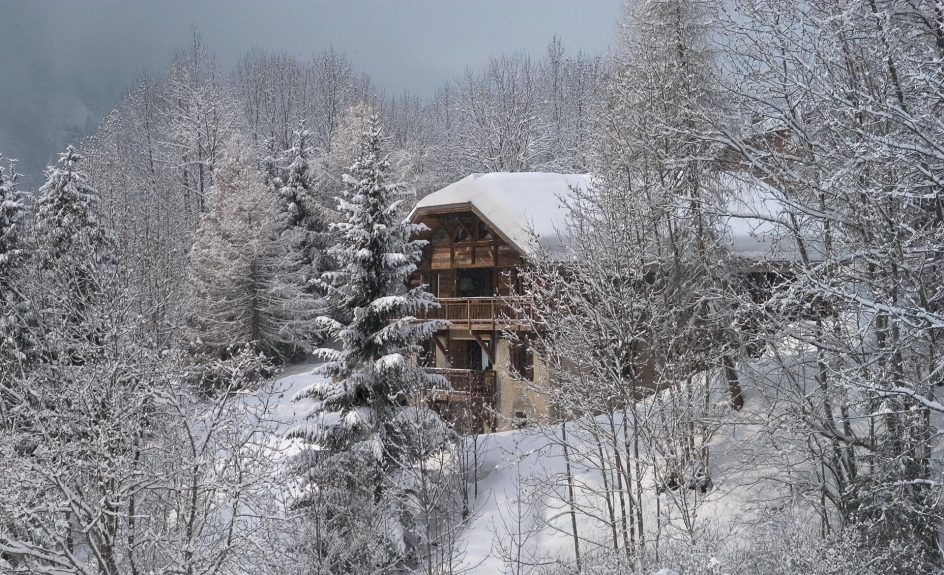 The Ferme de Moudon is a beautifully renovated luxury chalet in Les Gets. Converted from an old farm building, the chalet has great views of Les Gets and from the outside you could not imagine the luxury that awaits inside. This chocolate box chalet opens up to a chic and contemporary interior with fixtures and fittings from leading designers. The chalet even featured on the Channel 4 program Grand Designs Abroad.
The Chalet Ferme de Moudon is in a peaceful location tucked away from the hustle of the resort. Being surrounded by woodland gives it a true feel of exclusivity and privacy.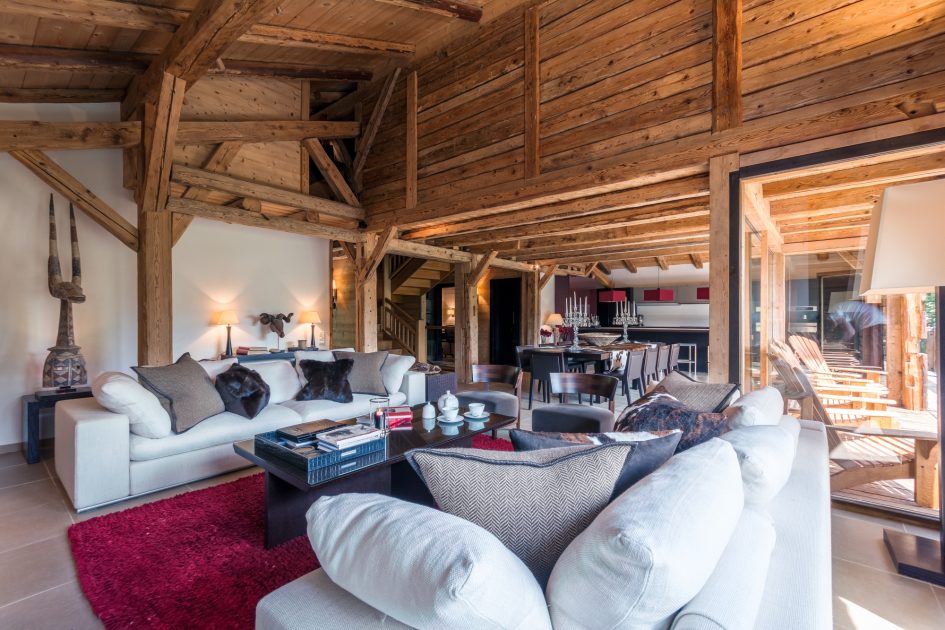 This chalet is very much an orange cream. On the outside is the milk chocolate fresh from the farm whilst inside you are met with an unexpected surprise. The two really shouldn't go together, but when they do, wow they are good.
Chalet Jejalp, Morzine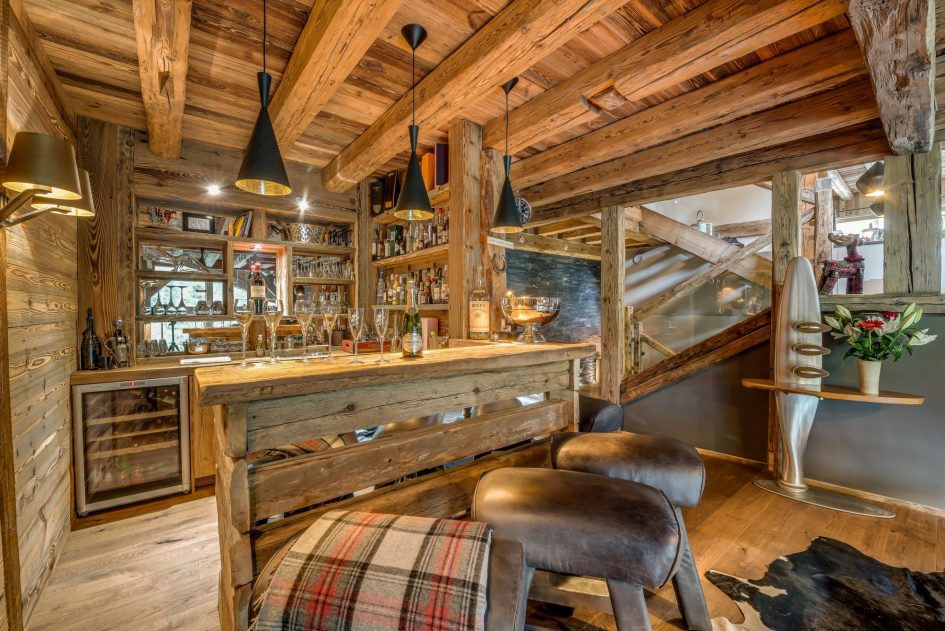 So far all my chocolate boxes have been delicately created square wooden boxes. We have one Luxury chalet in Morzine that completely redesigns the chocolate box. This chocolate box would be modern. It would be made from moulded sheet metal with pointed corners and would be of a design that was unusual and unseen before.
The Chalet Jejalp opens the eyes to the traditional chocolate connoisseur. Traditional wooden walls and ceilings combine with modern furnishings in a way that to most would seem an unlikely pairing. Carefully selected fabrics including tartans and leathers strongly contrast with metallic's and plastics. At discussion, this must have raised a few eyebrows, yet with perseverance comes success. The chalet is elegant yet chic, traditional yet modern and homely yet eccentric. There is only one chocolate that this chalet can be. The often controversial coffee cream. A strange combination. A combination that wasn't supposed to work. A combination that some would avoid yet others would seek out as the only option.
These are just 5 of the amazing, traditional chalets that we are proud to have in our portfolio. We offer a range of properties of different designs but a traditional chalet is always a pleasure to see stand out amongst the many fantastic chalets on offer. Charming and traditional, warm and welcoming, these chocolate box chalets are always a firm favourite.
If you want to know some more about any of the chalets featured in the blog or are interested in other chocolate box chalets that aren't listed then send us an email or call us on +44 (0)1202 203653.
So what are the chocolates of choice in the office?
Fran: Caramel
Andy: Hazelnut and Caramel
Gavin: Toffee
Will: Caramel
Hannah: Hazelnut
Luke: Praline
Truffle the dog: Doggy chocolate drops (I have allergies)