One may wonder how to stay looking fabulous during a ski holiday? Bundle up in style with the hottest winter accessories, coolest ski gear, and much more that designers have crafted for you to stay B-E-A-U-tiful throughout your ski break.
First things first… Safety! It is regarded as a necessity to wear a helmet on the crowded slopes these days, so why not rock the slopes when staying in one of our luxurious chalets in Zermatt sporting one of the most stylish helmets to date with this beautiful head protection by Kask, the world-renowned ski helmets brand combines performance technology with ergonomic design to create a premium product for the sporting enthusiast. Designed for optimum comfort with moulded ear flaps, removable and washable inner padding and a venting system to cool and wick away sweat, the Elite Lady Helmet comes equipped with a leather effect chin strap and a panoramic visor with an anti-fog, anti-scratch lens. At only £1,999 this is a steal not to miss!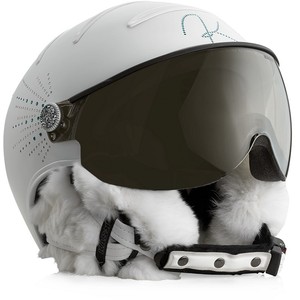 But if the helmet keeps you safe you will need to have something keeping you warm too… And this season you are spoiled with choice from Miller to Fendi via Moncler, all of the designers have put their thinking beanie on and are bringing you the most luxurious soft silky furry fabrics to keep your cheeks as soft as a baby's bum.
For your outfit to scream "luxury" in every detail, you are looking for pants that are slim and sleek, and made from an ultra-stretchy fabric to embrace your curves whilst leaving the Bibendum look in the dark corner of your wardrobe. Remember to pick fits that are incredibly flattering to the female figure with details such as having the belt at hip level rather than the waist without forgetting to be tres tres chic and comfortable. The difference will feature fur trims, luxurious fabrics and sparkles with long silhouettes, flattering shoulders and structured waist, making your outfit functional and stylish.
You will make the head turns and you will have no trouble jumping the queues at the chair lift wearing some of these glamorous items whilst cat walking the snow like a white tigress.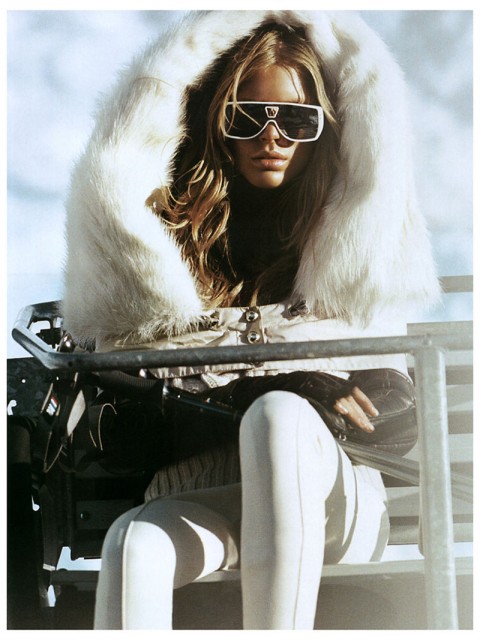 What you are hunting for this winter are investment pieces, described as the ultimate après-ski chic. Whether you are taking a trip down the London streets to select your ski gear or waiting until you land in your snowy alpine destination, you are spoiled with choice this season to looking chic on the snow with chunks of fur, softly luxurious and very warm, paired with a few Swarovski decorative crystals, you will be strutting Zermatt with elegance and style, even on the chair lifts.
Now your outfit is picked and packed why not head down to Chalet Grace, a chalet built to the highest standard, featuring floor to ceiling windows on all three levels, and a dramatic vaulted interior. South facing balconies capture the breathtaking scenic views of the Matterhorn and surrounding mountains. Bedrooms are spacious and luxurious, with sumptuous fabrics and warm, deep rugs and carpets to match your best winter looks. The stylish and comfortable open-plan lounge features a French stone open fire-place and adjoining bar area, opening up to a large outside living space with loungers, tables and chairs. The uninterrupted views of Zermatt town below and the Matterhorn at the end of the valley are spectacular from the picture windows.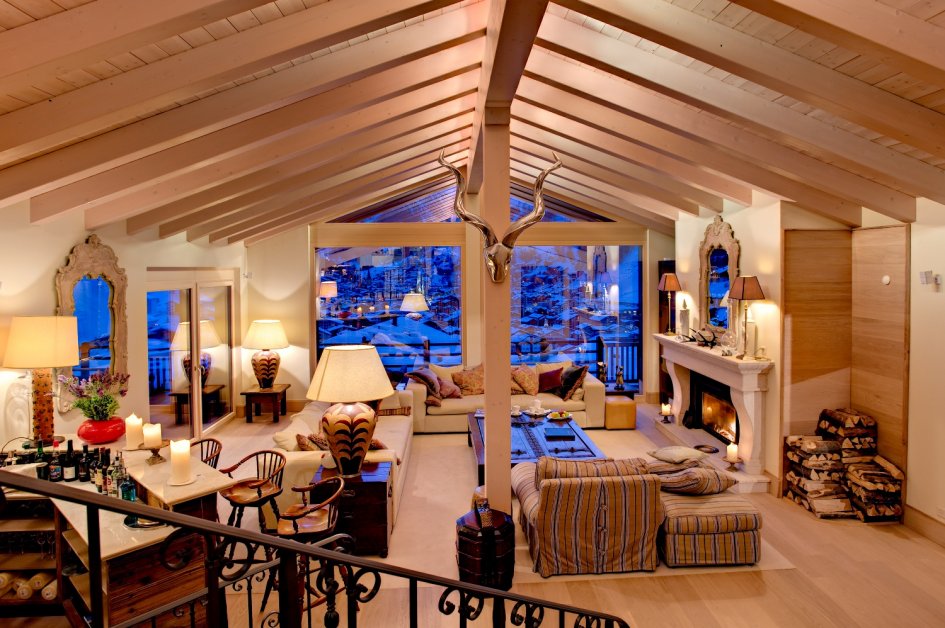 But if your group is of a more intimate size you can hit the huge 300m2 Manhattan style Heinz Julen Loft, set in a wooden chalet in the Swiss Alps. Combining acres of glass, steel, textured concrete and wood in a unique symphony of fusion architecture created by local star designer Heinz Julen, the Loft was Heinz's private home where he hosted many rock-star parties.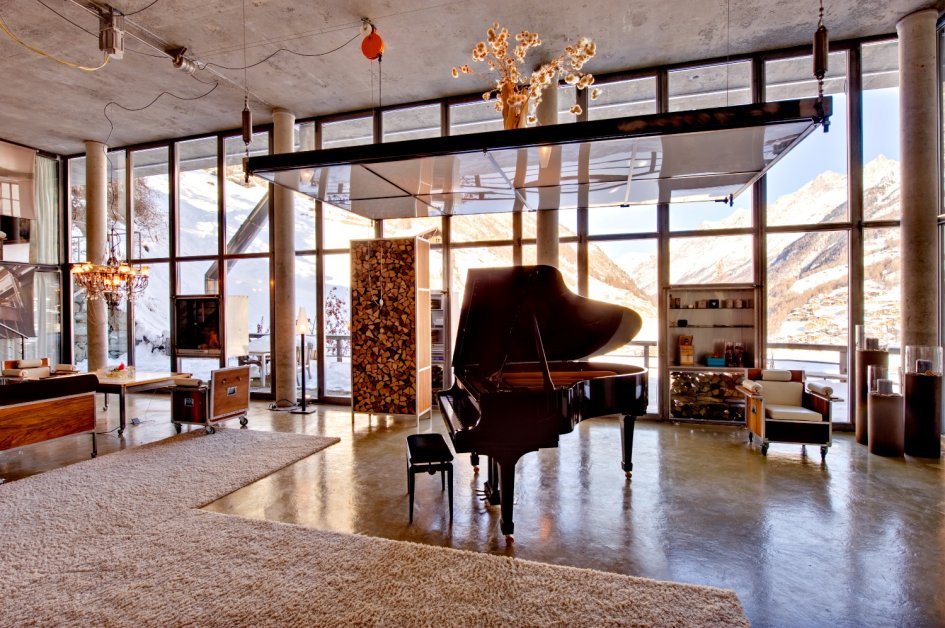 Very airy in feel, due to the extensive use of glass, the Loft has a unique bird's nest view of the village and the Mischabel mountains. The sense of space, light and closeness to nature that the Loft provides is unparalleled: there are no barriers between the nature outside and the home space inside – all is fluid and free. On the two sides overlooking the village, the walls consist of floor to ceiling glass, with French windows 6 metres high that lead onto a large terrace.
Click to view more luxury chalets in Zermatt